Scheduling
My apologies for the delay in news. I'm changing up how I do the DevLogs for two reasons.
a) I'll be posting them on Thursdays now. This just fits my schedule better.
b) They'll be every other week instead of weekly. Sorry, I'm a solo dev and I have to budget my time accordingly.
On the plus side, when I do post it'll seem like I'm making amazing progress! (sorta)
Blog
Don't forget to check out the blog on Hugebot! for info beyond progress on the game. This week I talk about the Dainty Catfish, one of my favorite characters.
Levels
Air Level 4 has been finished. And so has Earth Level 4! Earth Level 4 also comes with two new missions; Magic Awry & Supplies Needed.
It's another Exploration level so it took awhile. It's an interesting one, it's all in Dark, which may make it a difficult level.
I particularly like the potential of Supplies Needed, it's a limited resource mission which is intriguing and may get some copy missions.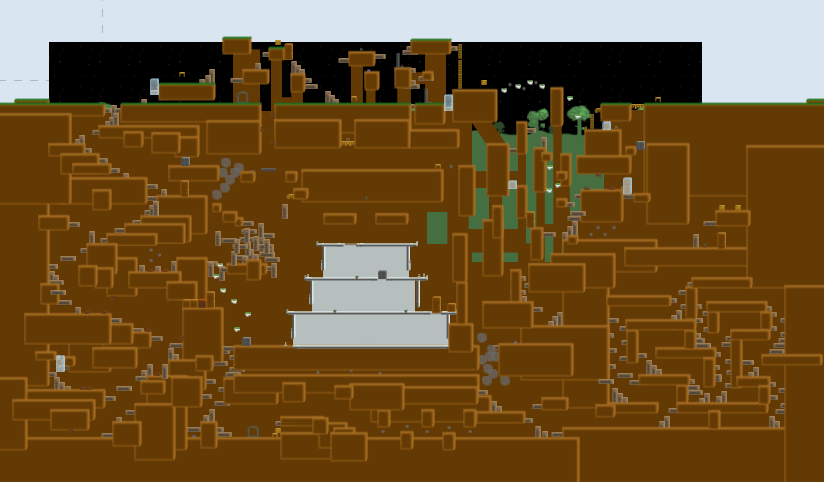 Events
I took a break between levels to add Events and Equipment. Two new events, the Village and the Castle, have been added. And that may be all the Events for the game! I am quickly approaching 50% content. That means I'll soon have a enough for one complete play through and can spend some time on the meta game, which will help determine final scope.
Equipment
I also took some time to add new Helms, Weapons, and Accessories. 18 in total! Wow, that's some progress. It was also a lot of fun. So I'll end the post with a gif of equipment.

Thanks for reading and as always all questions, suggestions, and feedback are welcome.
-Del