Welcome to our first of many news updates. Our team has gone under a massive revamp and we have said goodbye to a few members as a result. I am the Mods new leader, Shriken. I hope to bring the Mod to realisation after many months of uncertainty.
Now enough of that, lets bring you what you all really want to hear, progress. Our main objective now is to create a demo for you all to play which will introduce our GDI and Nod factions up to Tier 2, this will form as a taster for you all to get your hands on something and give us critics on some of our core gameplay changes. As soon as that is complete, we will be moving onto completing our factions systematically for a beta release. All of this will take some time but I think its fair to share our plans with you all, our community.
First on our list of objectives to achieve our demo release is the completion of Nod to tier 2. We have made progress on Nod's brand new build mechanic which we feel portrays nods stealthy and volatile nature (more on this when our code is less buggy).
We have begun designing our structures for our new nod faction which will be released to you all soon. We also have some nod units and base defences in game, which like all of our content is open to criticism. We will make changes as long as the opinion of the community is strong enough.
---
Concept Art
We have many new concepts by Pizza Atomica and Kane Nash. They have been developing designs for us to base our factions and world on. Below you can see all of their latest work.
Kane Nash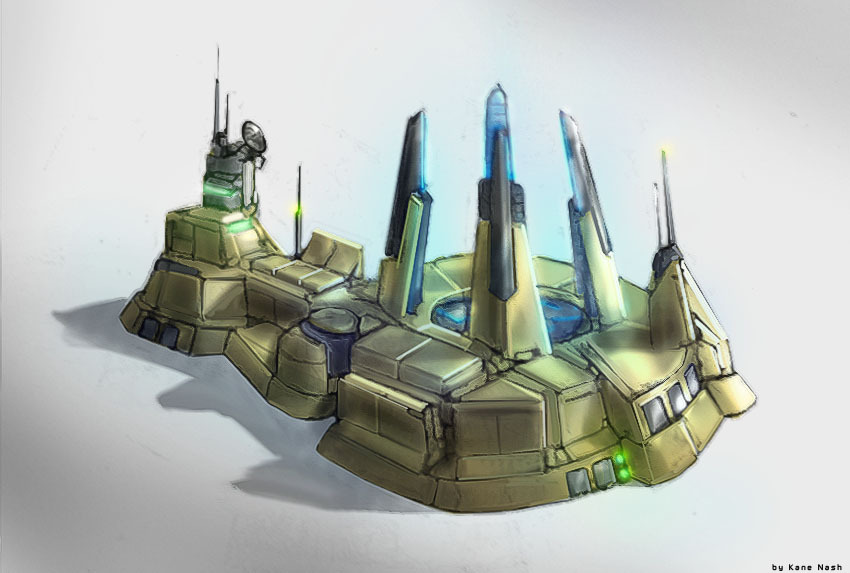 Pizza Atomica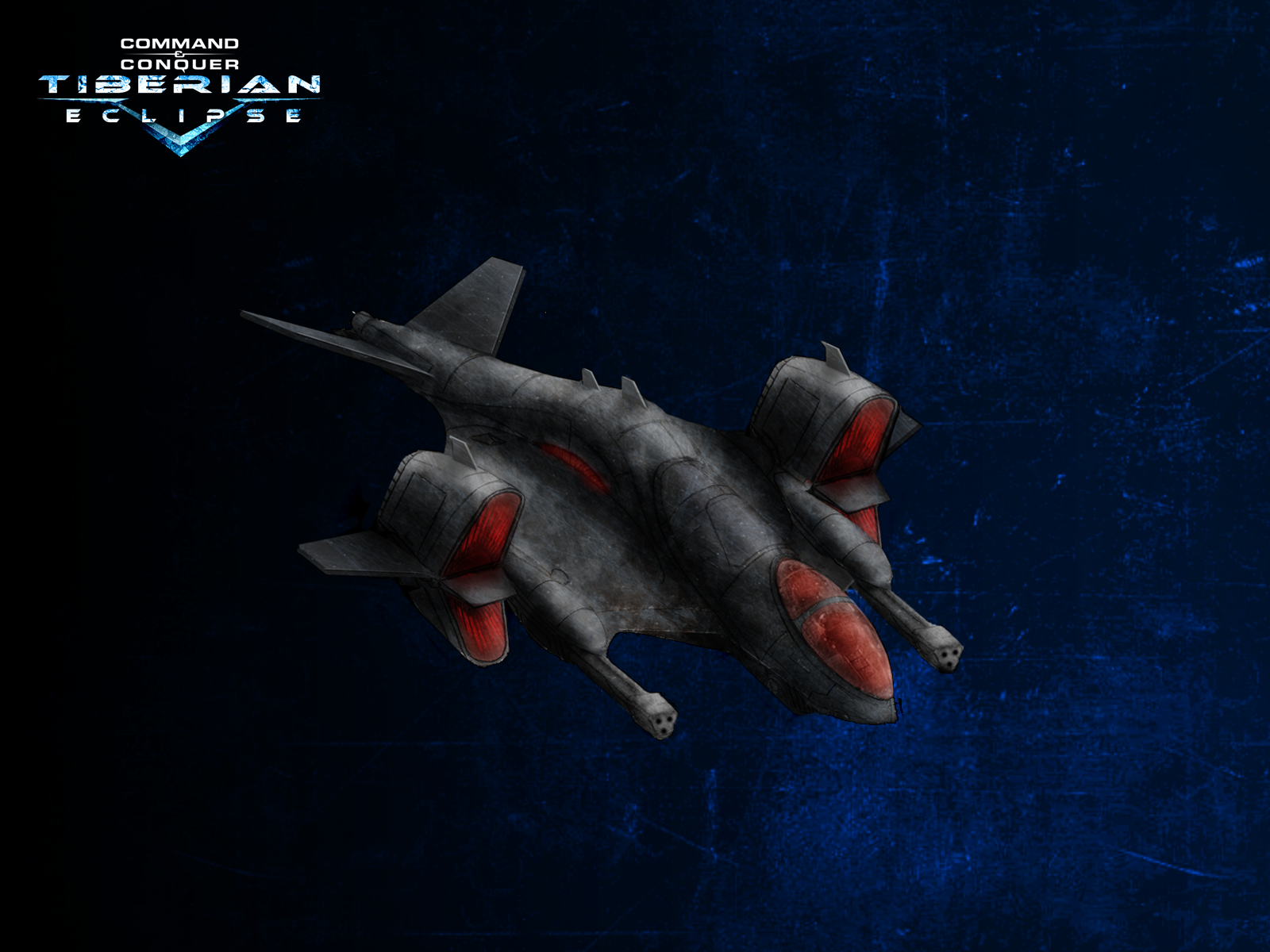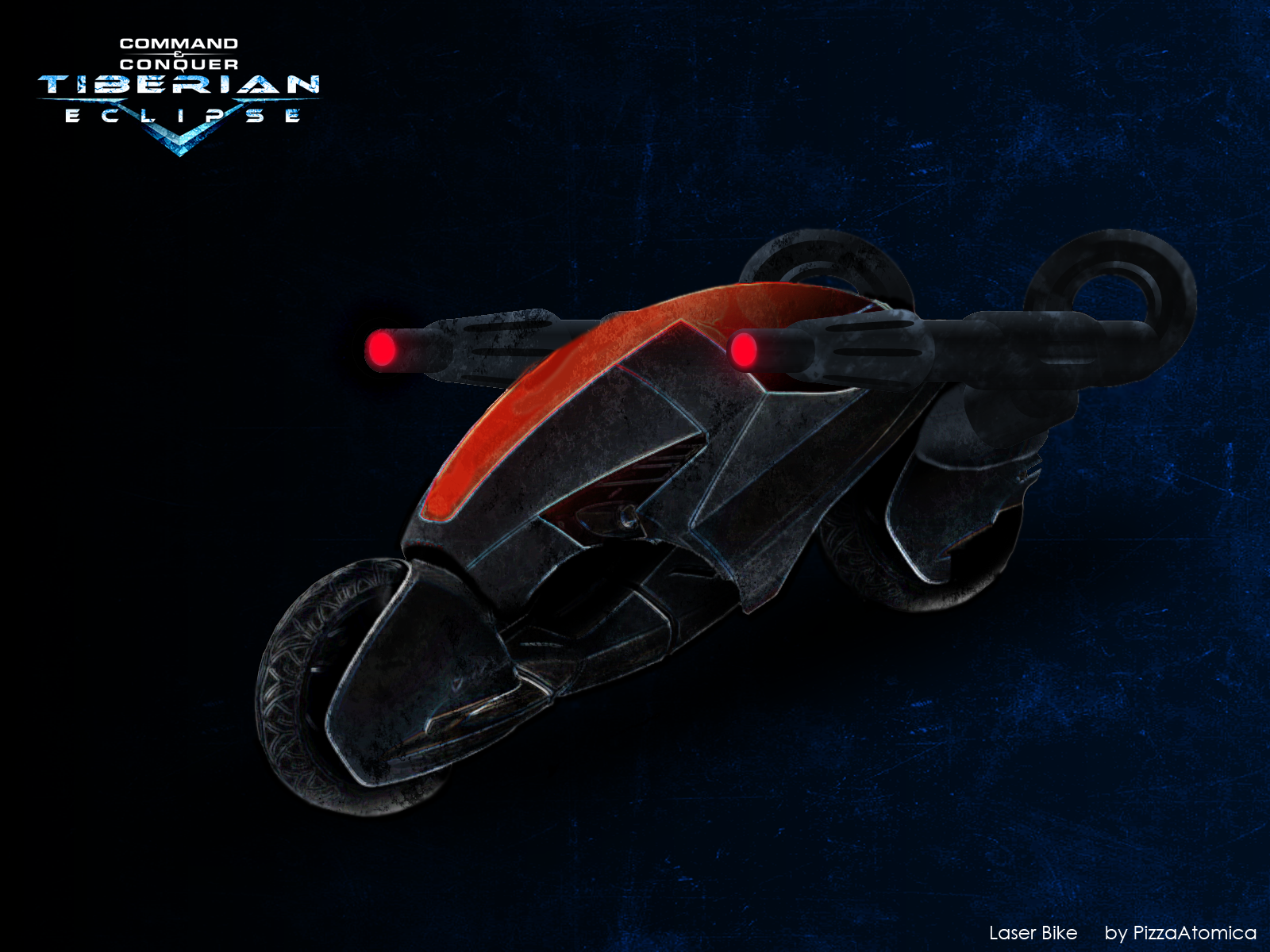 ---
Models
Our modeling department is now smaller than it used to be but its quality of output has increased. Below are the latest models in development for the Nod faction.
UmbrellaSecrets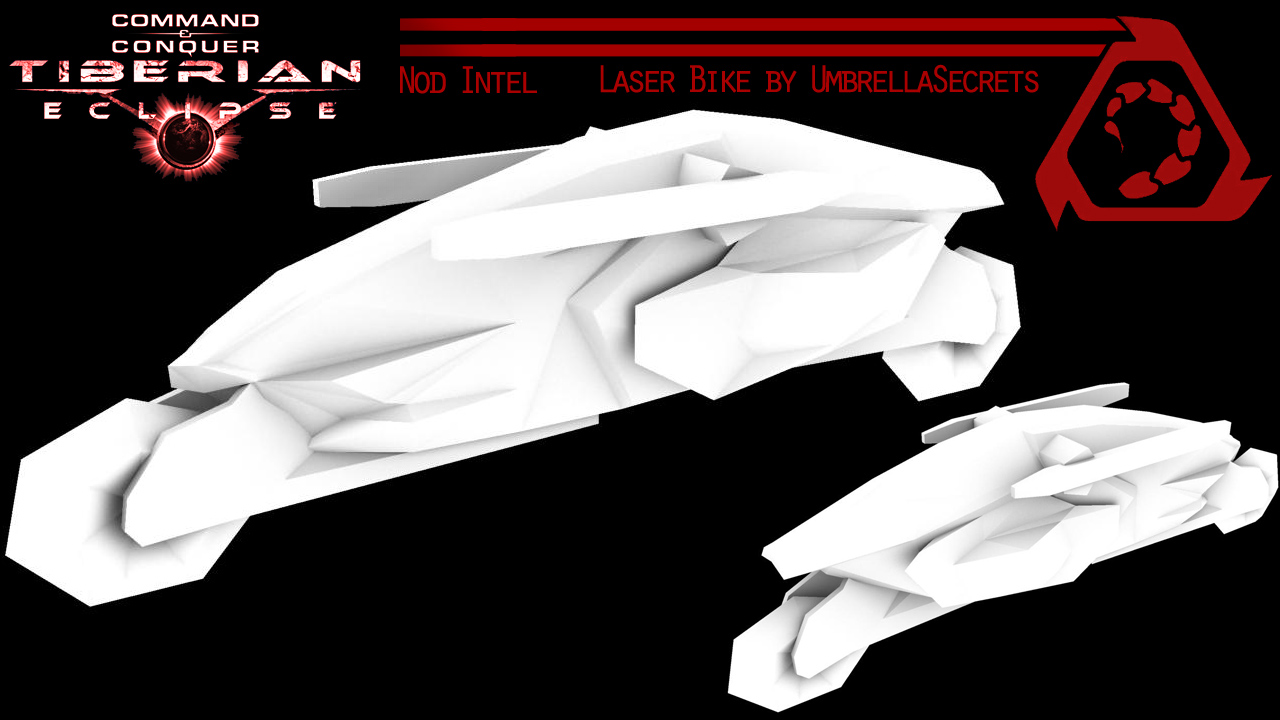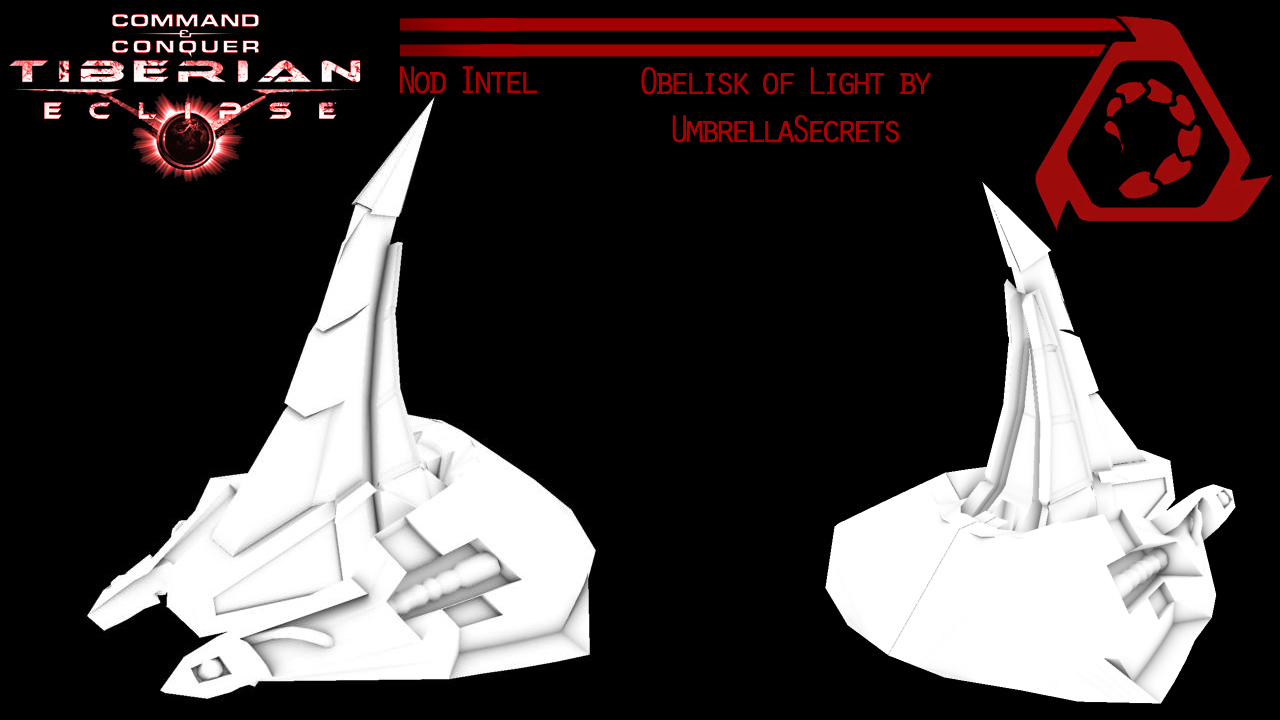 Shriken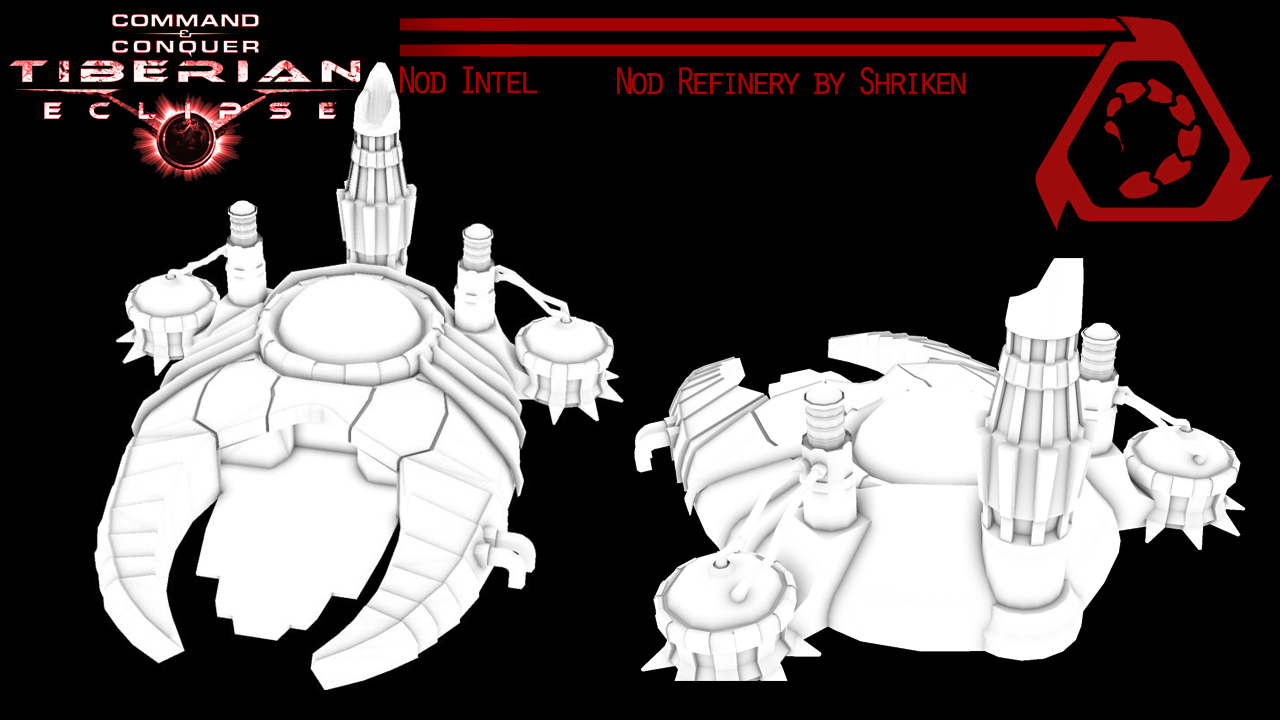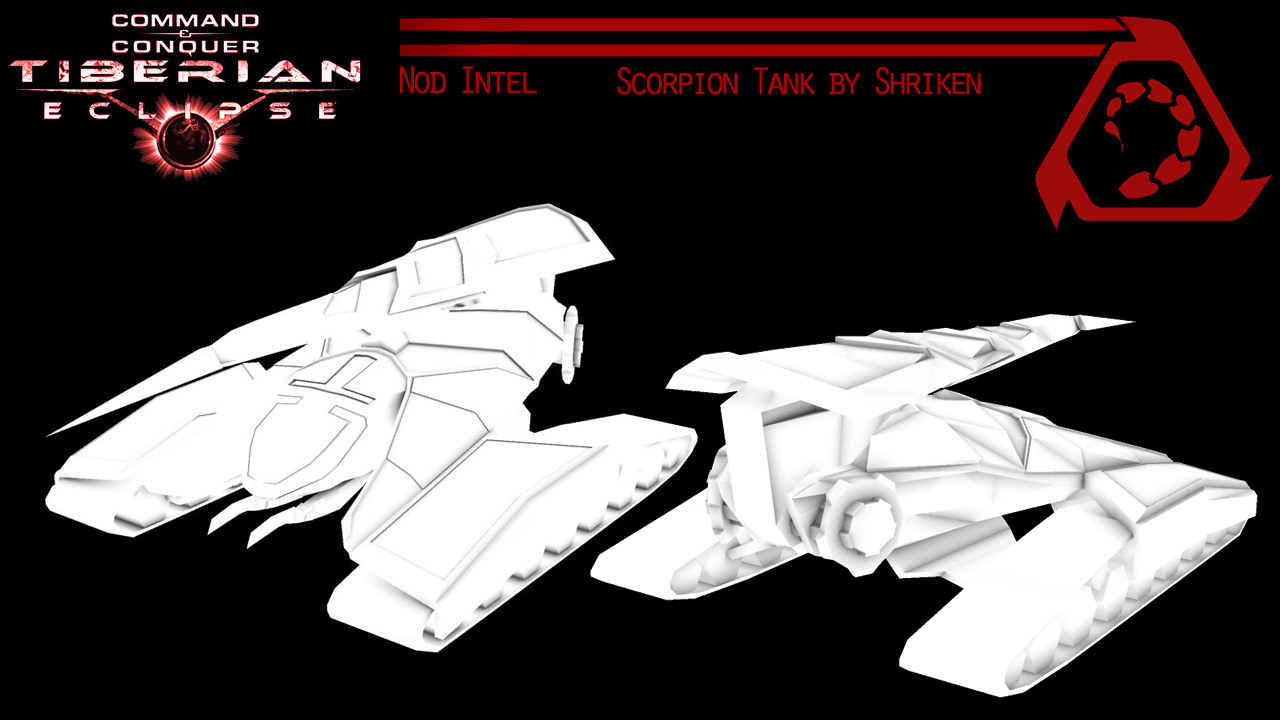 ---
Maps
Tiberian fiend has also been setting out the maps for the demo, below is a screenshot of one such map and a sneak peak at some possible campaign missions ;).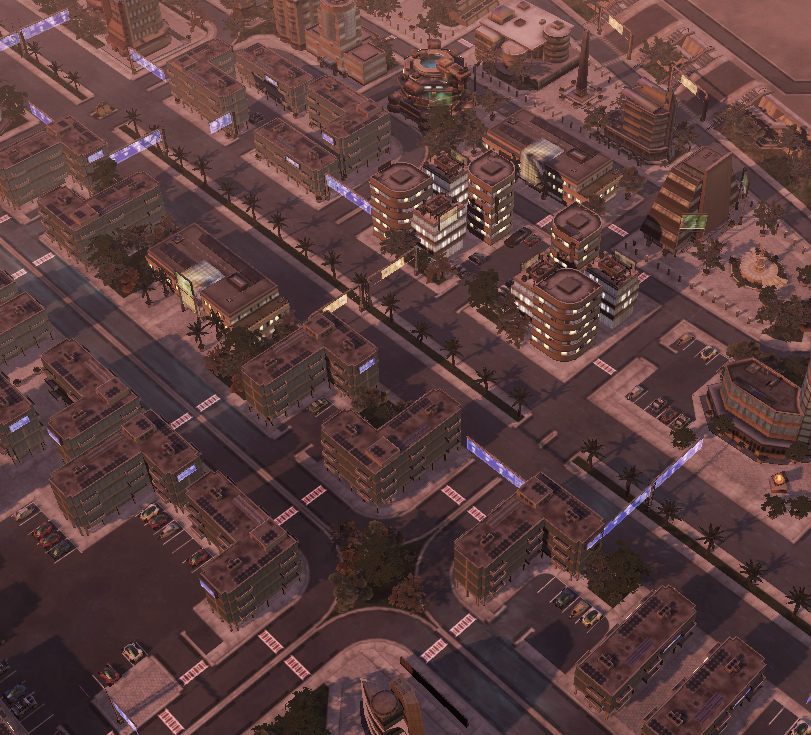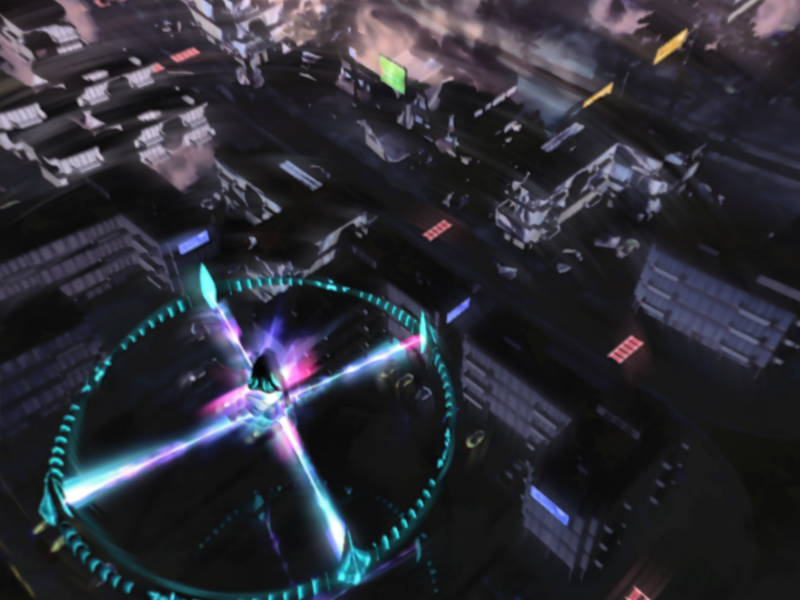 ---
Now for our biggest change. In game units and structures! We have a series of preliminary screenshots of the mods models textured and in game, you should see the obelisk of light, the laser bike and the older version of the scorpion tank. All of these units/structures are changing daily, but we thought we would share with you the work we have so far.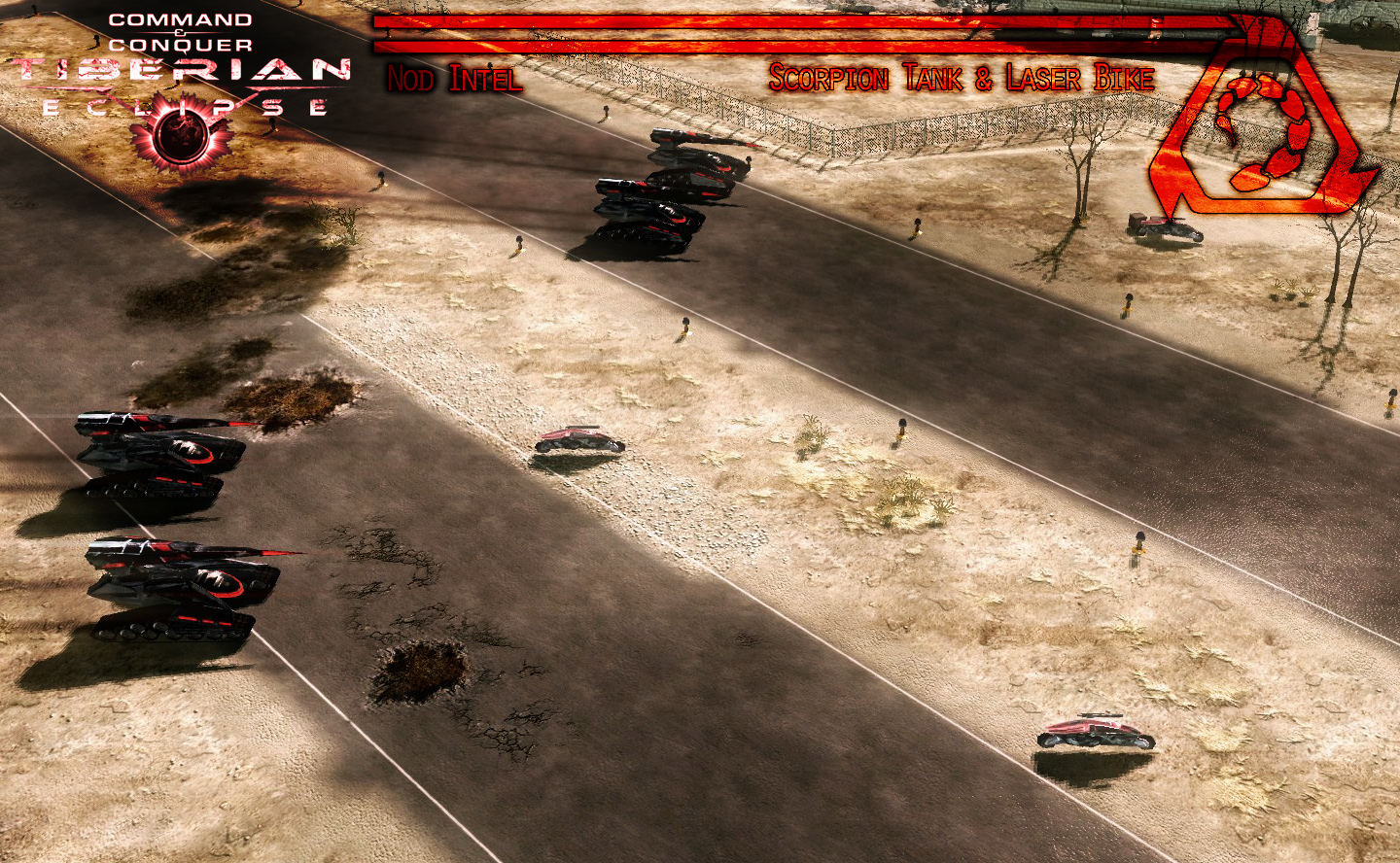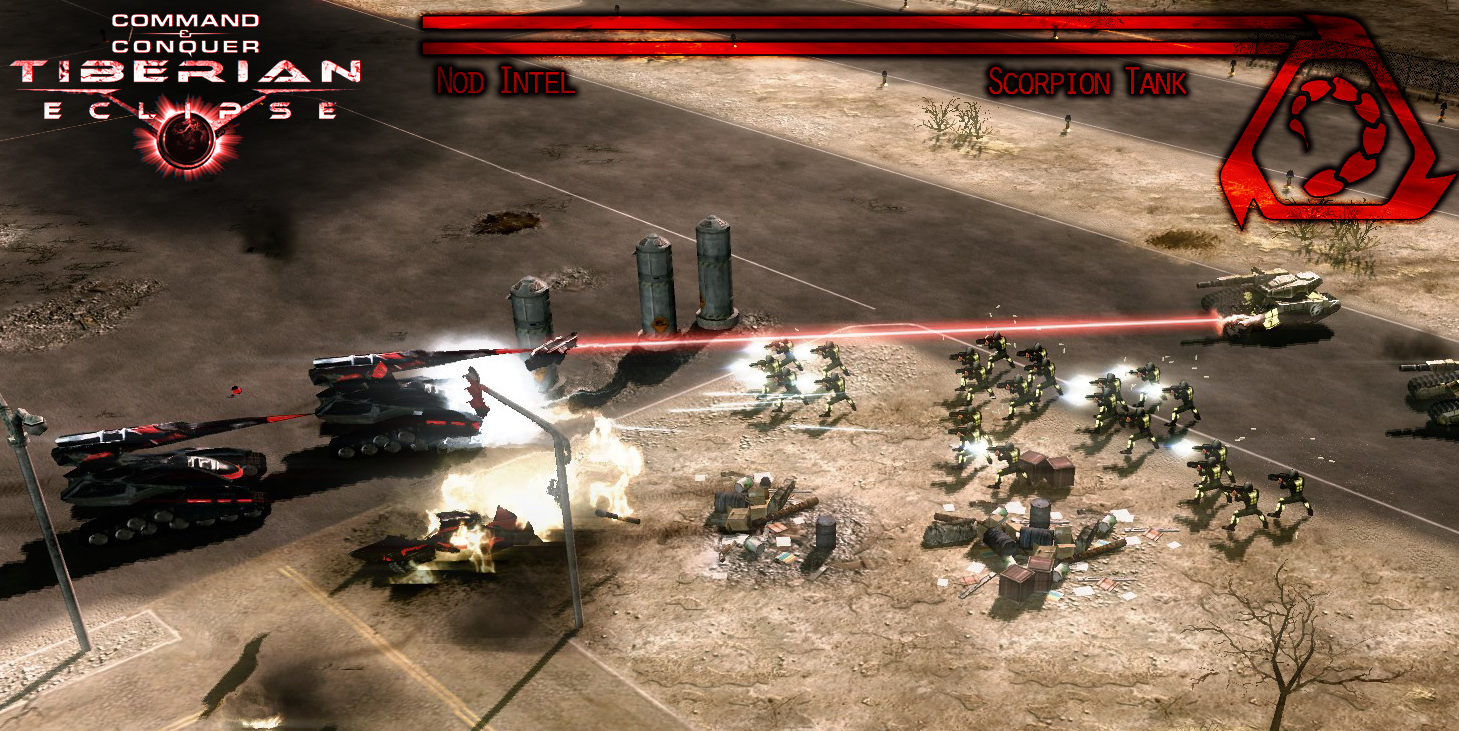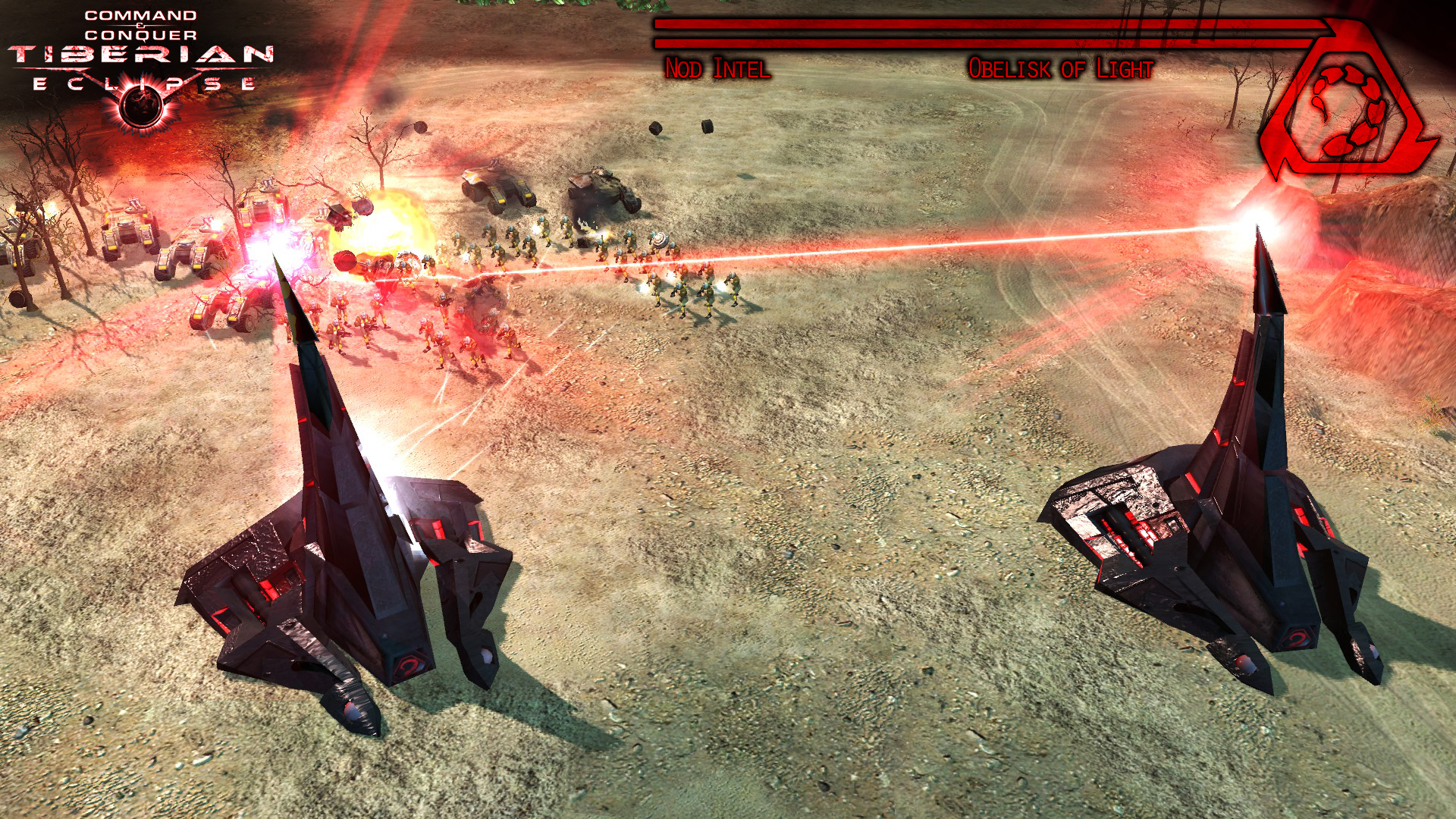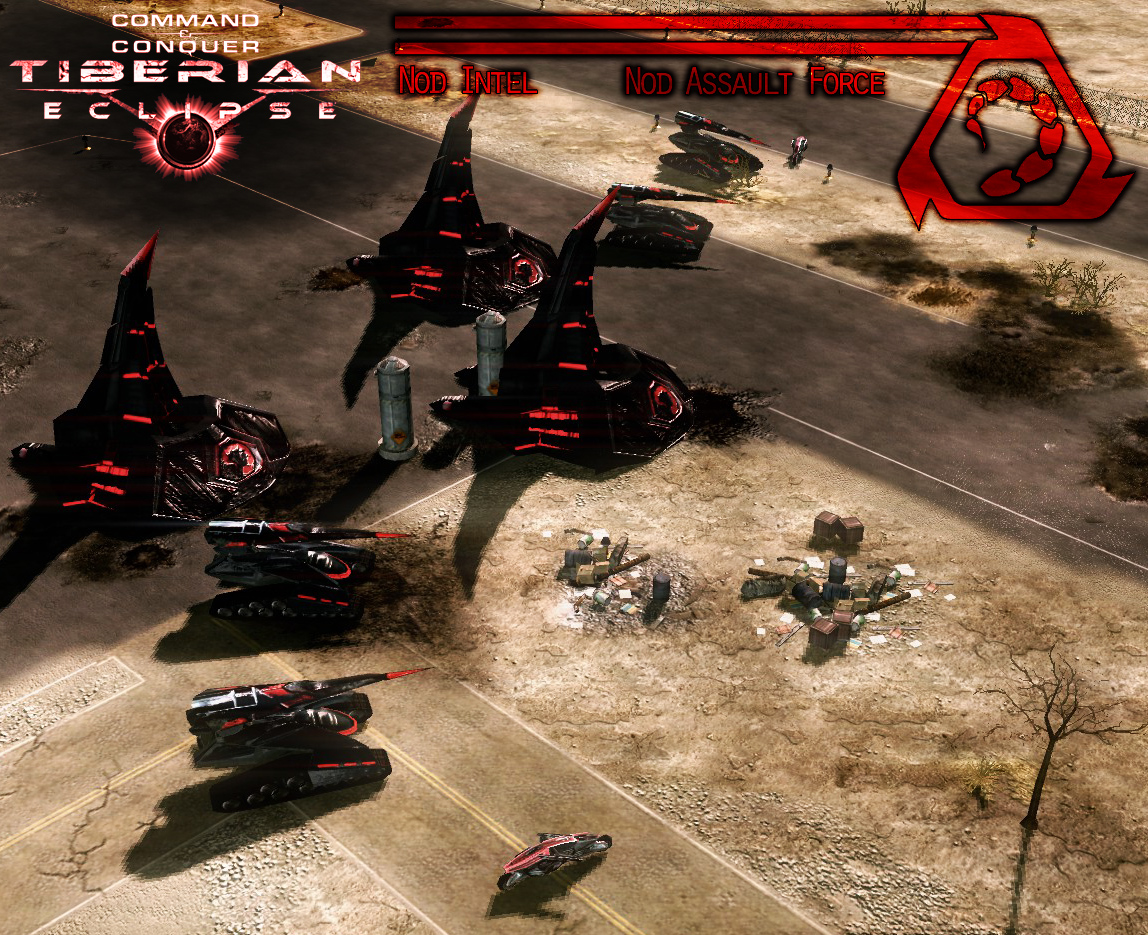 We will be posting updates at least once a month from now on (if not more often). We hope for your support and we are still looking for any talent to aid us in production so PM Shriken if you are interested in helping out the team.
---
Don't forget to check out our affiliate mods!