Gong Jin'ou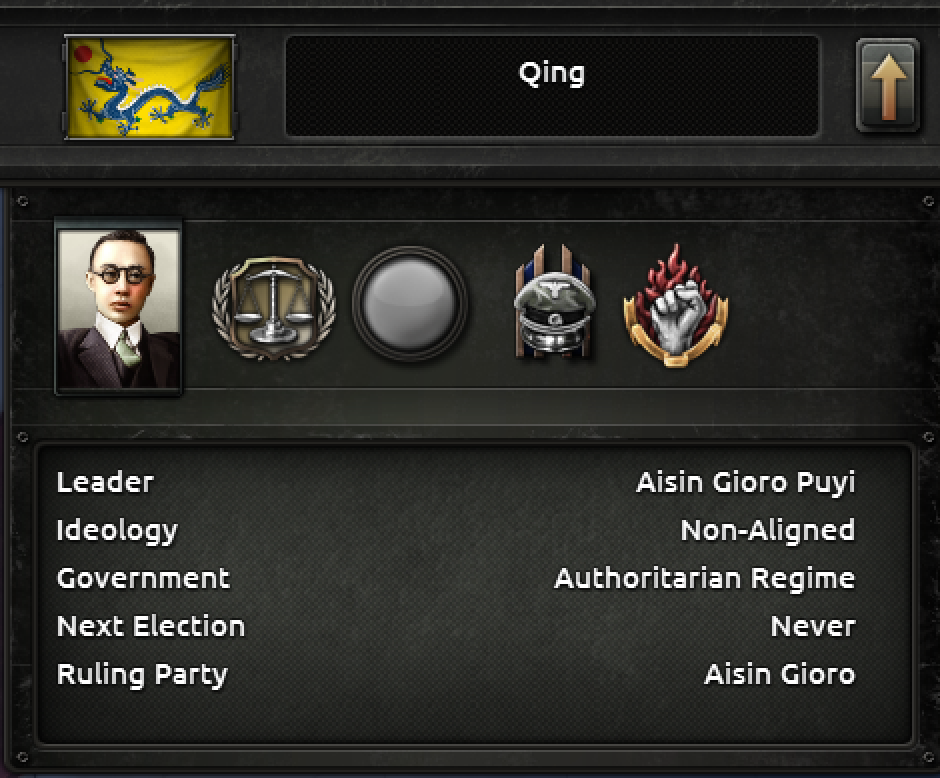 Extra Image: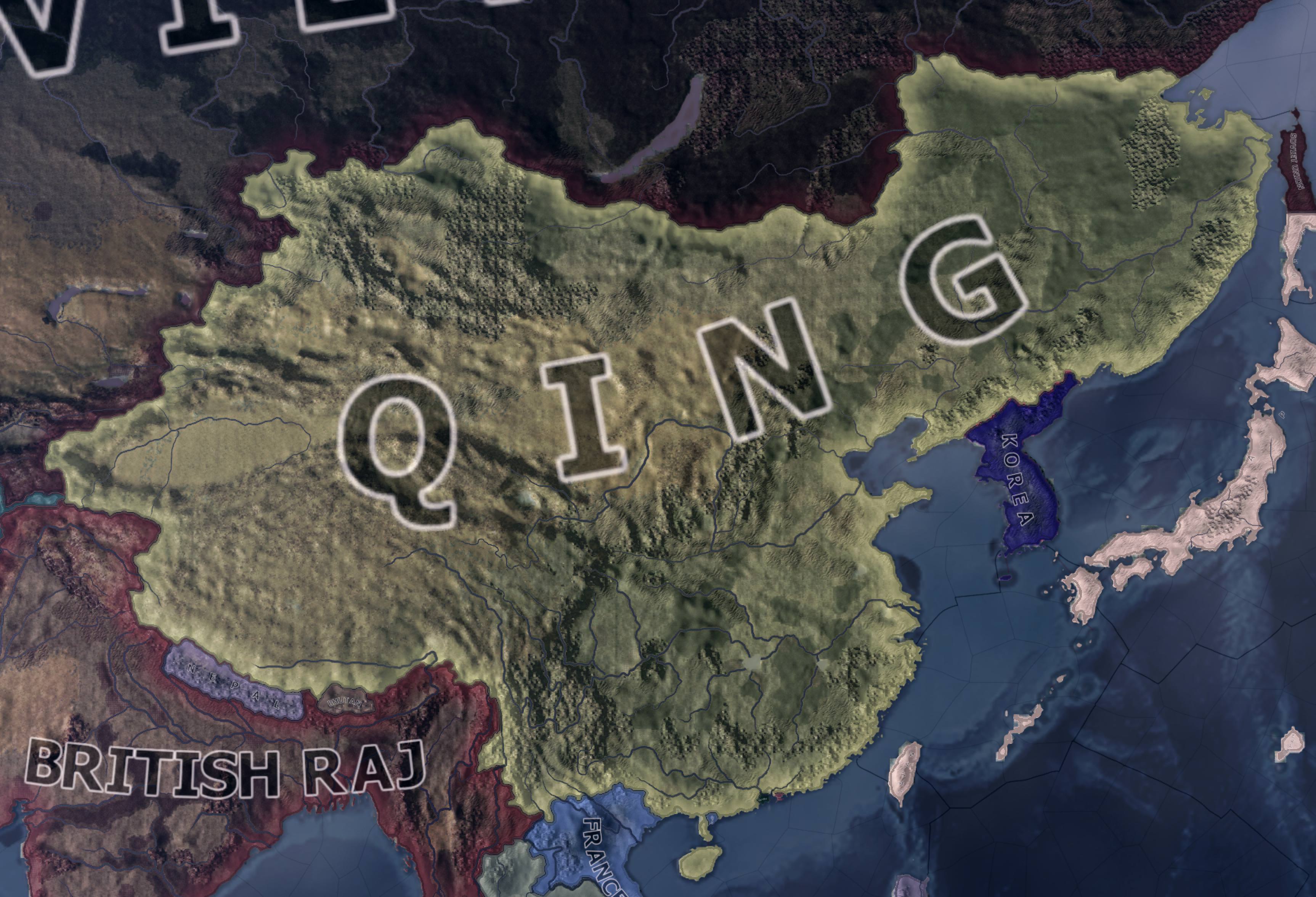 Hello! I'm here to deliver some progress about the mod. The Qing now own all former lands in China and Manchuria (Central Asia in focus). While the focus tree is still being worked on, it contains:
Options to Consolidate (Make a stronger presence) or Abandon Qing
War with Korea
Take Taiwan from Japan
Take Central Asia
Korea might have a default focus tree, modded default tree at best. It can be invaded by Qing, as stated above. The Flags for Non-Aligned, Fascist, and Communist have been changed to Korean Empire, The One used in TGW, and the DPRK.