Ryan Hewer, Project Manager
We've started work on scripting the cutscenes between missions. An absolutely terrific artist, Simon Valev, has joined us to assist with storyboarding and producing these wonders and we're now focused on auditioning voice-actors.
We've also added a new feature to the game, and that's photography of space phenomena. Sometimes you'll get missions that require you to observe creature behavior (or spacial anomalies) for something particularly quirky. For missions like these, you'll be focusing on drawing as little attention to yourself as possible – hiding in the nebula and looking through your camera lens in the hopes of capturing something extraordinary. If you're spotted, or things go wrong, you can always switch out your telephoto lens for laser cannons and go back to kicking ass. Photographs you take are saved as files and checked for behavioral features that will further your understanding of what you're looking at, expand the lore of the game a little bit, and expose new vulnerabilities.
We've got a large menagerie in the game now, with six fully-working and implemented creatures with predator/prey relationships, and another six nearing completion. A few are particularly terrifying for us to observe in-action, and we hope will give players a real adrenaline rush. More on those later.
Now that we have our teaser trailer out at last, and are working hard to spread the word about our game in advance of a Kickstarter campaign next month. Our plan is to have an exclusive demo ready by that point, so we've got our work cut out for us to tighten the bolts and ensure that everything runs smoothly by then.
Oh, and check out the final room of the game above – the "cell" where you stay between missions, reviewing progress, communicating with the outside world and planning ship upgrades and improvements.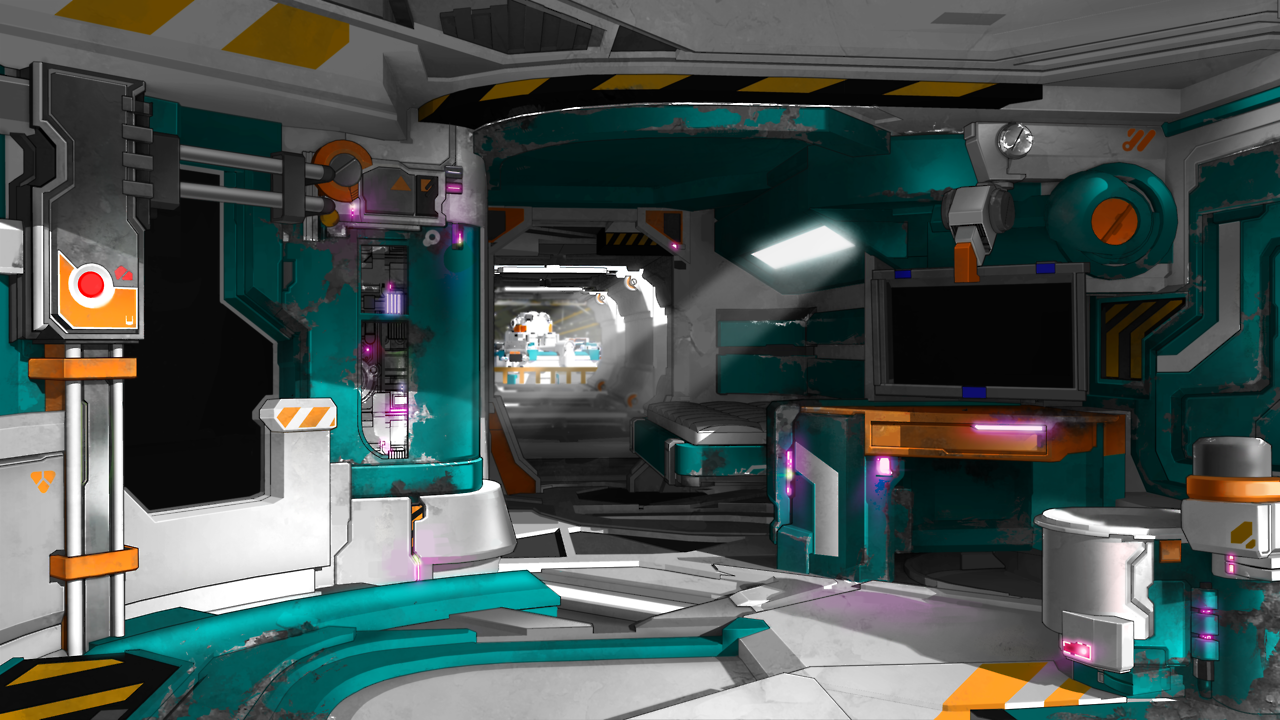 Denis Comtesse, Lead Programmer

Next week I'm going to focus on our space creatures and their AI. They already do the most basic things like moving around and attacking, but we want each creature to behave differently and give them interesting and challenging special abilities, so there is a lot of work to do and AI code to write. Last week we finished many of the ship systems and implemented possible failures and repair procedures. Many core features are in place, and I've spent some time polishing things and fixing bugs. The most exciting new ship feature is a camera which allows the player to take photos of the various life forms that can be found in the nebula.
The second half of the week was spent on coding the mission system. Missions in Deep Sixed consist of one or more mission objectives. When all objectives are met, the story advances and the player is rewarded with "reputation", which in turn can be used to get ship upgrades. There is a variety of different mission objectives, like scanning a certain number of sectors, finding and retrieving a rare mineral, taking photos of space creatures and many others.I decided to go an extra mile and code a very flexible mission editor, which allows us to create a large number of different mission types. Together with the other content editors that I have coded this will probably open the door to modding. Anyway, I'm proud to say that missions are working, and the planned mission objectives are all implemented. It can be expanded easily, so we'll probably add more mission objectives later.