Hello everyone at ModDB, The Joker with another news post on Half-Life 2: Retaliation! Today, I will talk about the progress of the second campaign chapter, the progress on actual gameplay elements, and provide screenies to keep all of you enticed! So, let us begin!
---
First: The maps for the second chapter are comely along at a slow pace. With me at school, and my comrade and trustful mapper friend Jared busy, things are always getting tied up. Though we have made good progress on the maps. Fixing bugs, NPC issues, balance issues, its all getting flattened out one way or another. TO show some of our progress, here are some screenshots. Try to see whats changed!
In this image, we've changed the lightning, shifted around props, decals, added more cover, changed NPC positions, added turrets, health, ammunition, and overall more detail.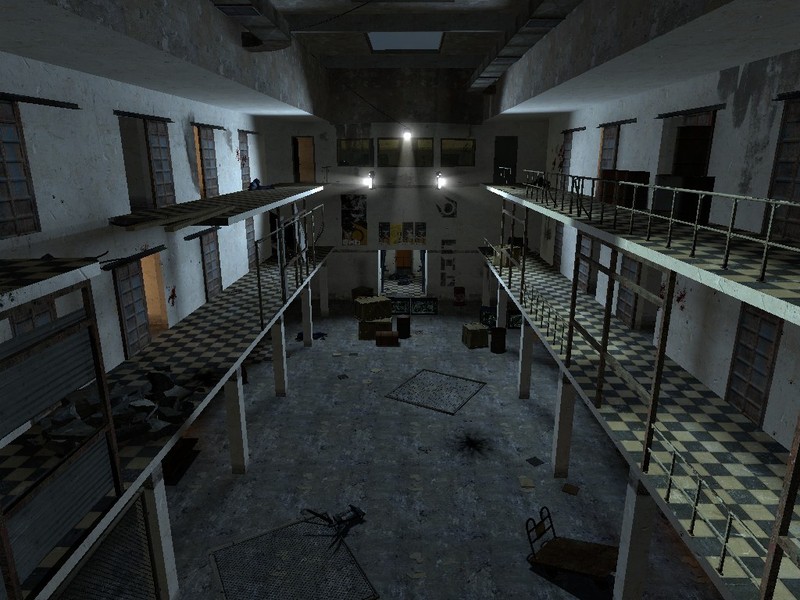 Here, we have the office that allows you to proceed onto the "electric room", we've moved around a couple of props, tweaked the button settings, lightning, and Overwatch dispatch sounds have been added.
This previously dark hallway has been spruced up, as we have added more light, detail, and props and such to it.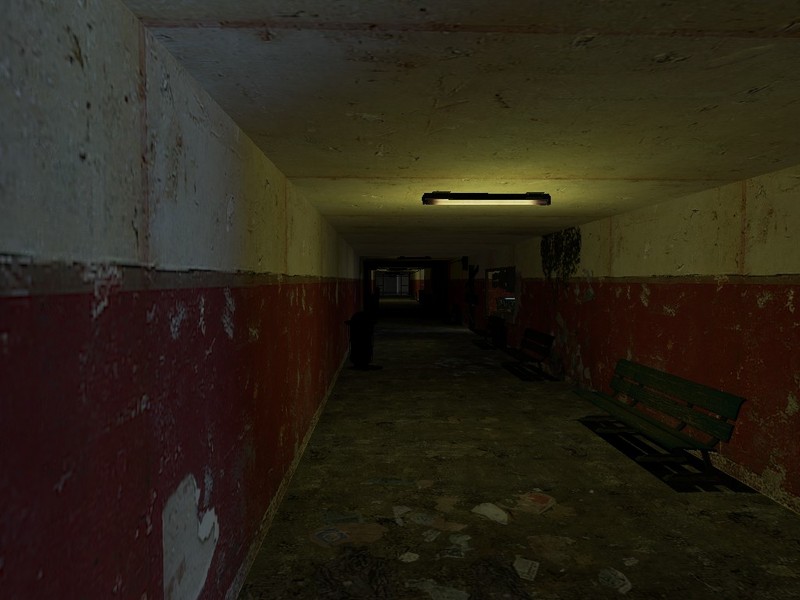 This is the office allowing access to Cellblock A5(the cellblock where you first encounter the Nova Prospekt security) Not too much is different here, but then again, don't fix something that isn't broken.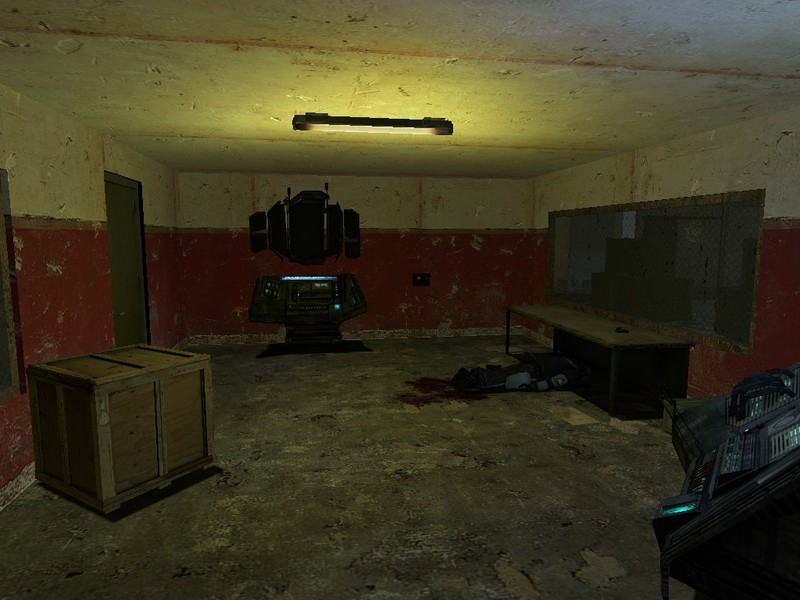 Here, we've fixed the lightning, moved around ragdolls, props, details, decals, and overrall it looking pretty good and "dark."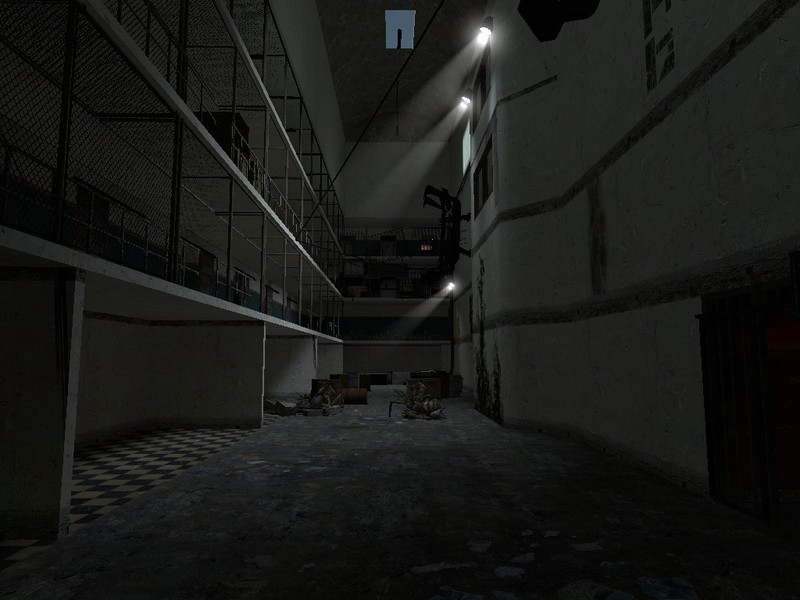 This is the break room, and here is where you get your first weapon, the trusty stunstick.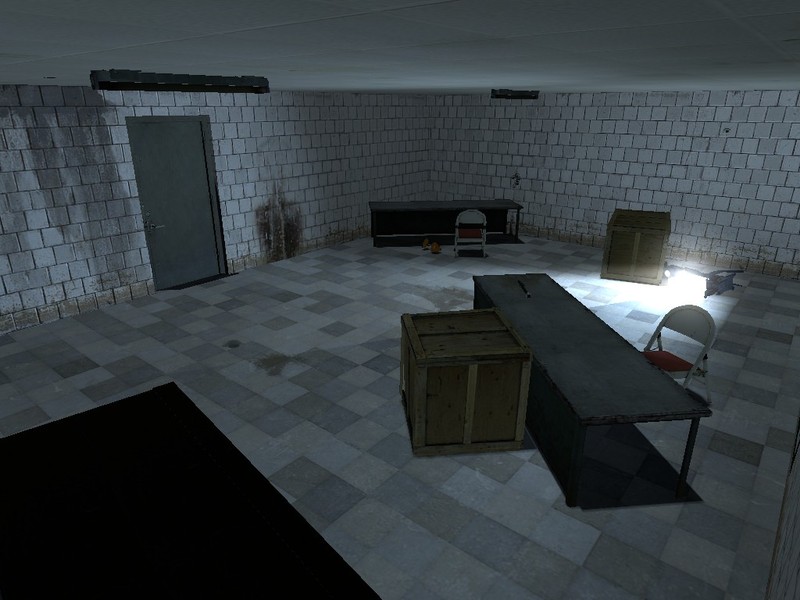 Second: Some of you may have noticed that a small video was posted regarding our new weapon animations for the SMG1 and USP Match pistol. Well, they are staying in the mod, they look very sexy, and since we changed the AR2 animations and added a stunstick, why not take it one step further for two of the most commonly used weapons in Half-Life 2.
Here are the brand-new weapon models for the SMG1 and USP Match pistol.
We also want to mention that we have posted a feature telling the story of our mute, nameless protagonist. If you wish to read the story and learn of his past, click here!
---
Well folks, thats all we have to show you for this news post. Please show your support by:
Commenting and telling your friends about our mod
Until next time, folks,
Adrian Lopez
---