Since the last alpha release I have been working on networking fixes and some new items. Fixing the multiplayer match listing related issues required changes to both server and client side code and it was quite a lot of work. I'm still glad I finally did it and got the long-standing bugs fixed.
I have also added a new enemy item, the spike ball: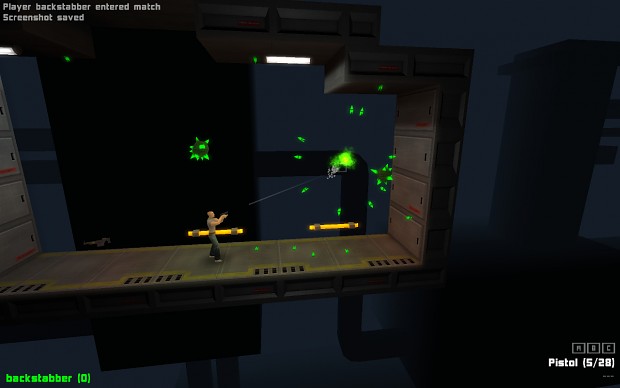 That's basically a mine that explodes when a human gets close enough or when it is shot at. The explosion sends all those spikes flying around. I especially like the way the flying spikes stick to walls.
It's still not time for next release though. I'm currently working on a new weapon which is going to be quite different from the existing ones and I'm planning to add a couple of new levels too.