New UI
I made quite a few improvements to the UI, a lot of which involves displaying more information upfront and getting a rid of a lot of unneeded menus.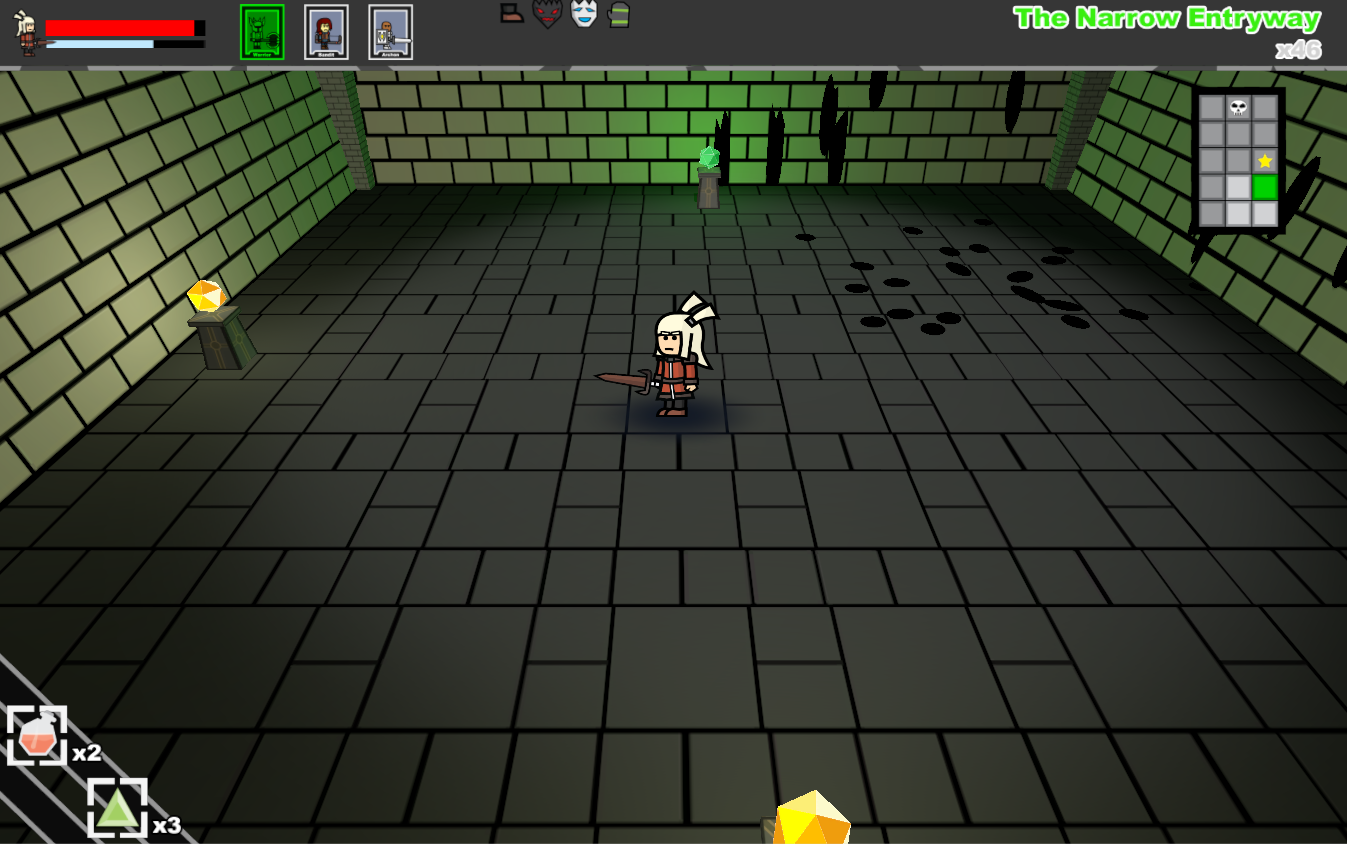 Consumable Items
Originally you could hold all the items that existed in the game. You viewed them by opening a menu then assigned them to a quick item bar. This was just too many menus and too much navigation, so I changed it.
Now you can simply hold two types of items at a time, and that's it. No menus at all. Picking up a third drops one of your old ones on the ground which you can pick up later if you so desire.
Held items
Completely separate from consumables, there are also held items which give you some kind of passive boost. Some give stat boosts, but the majority will give some sort of noticeable ability. Currently there are about 10 in game. I'm aiming to have as many as I can think of.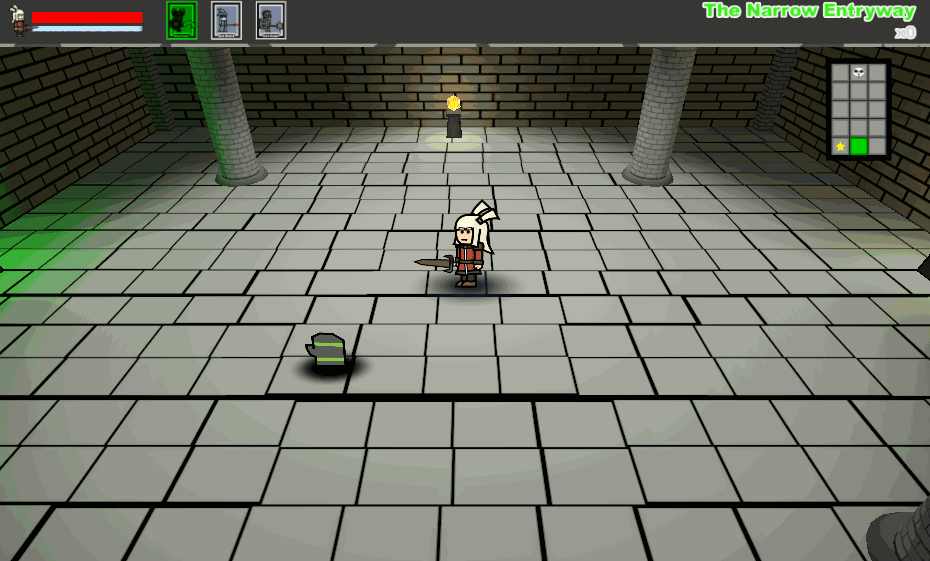 chance to summon lightning (I'm no special effects artist)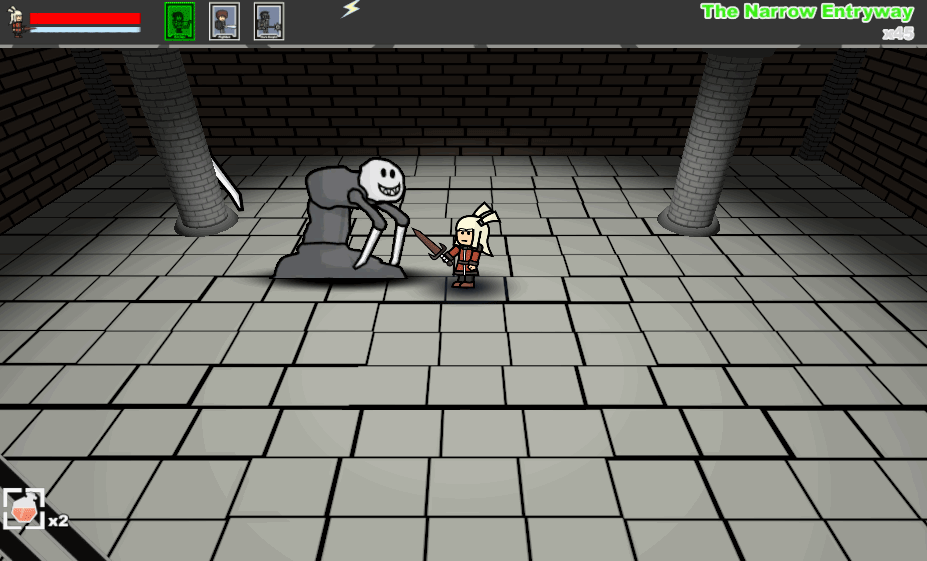 become invincible for a few seconds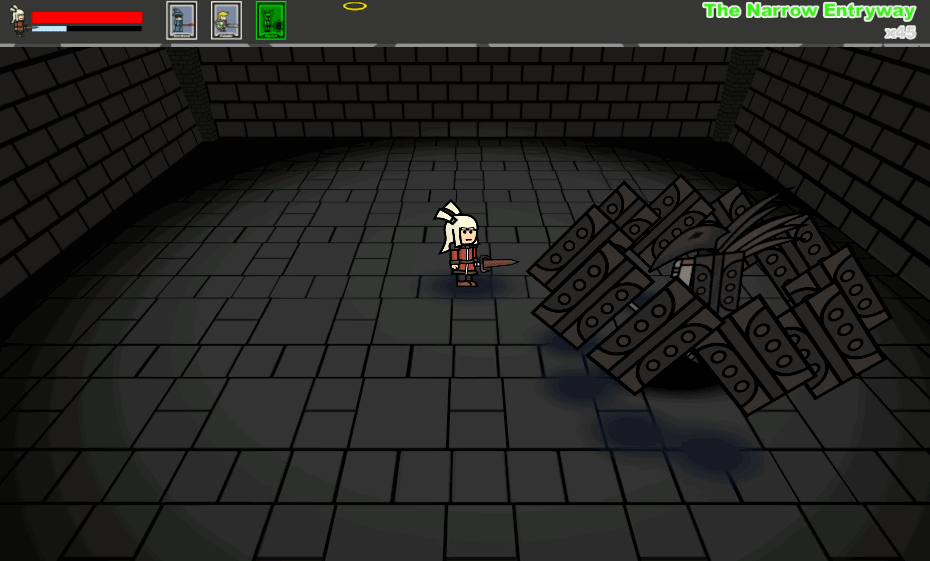 AI Helper
I added an AI helper character you can summon in game. I might have 3 total depending on how things go. They might also be controllable by a human player.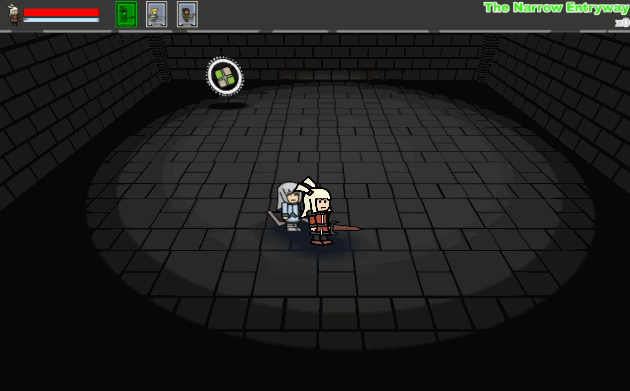 The 4th boss
This is boss 4 out of 10 or so. I made the video awhile ago so the UI and many other things are outdated, but the boss is there. Boss video
Game demo coming soon(tm)