The next alpha version will have two big additions coming. Basic level sharing functionality will finally be available as well as one completely new level block theme. As usual there will be lots of smaller improvements and bug fixes too.
Level sharing
The level sharing at this point will be very basic, but does what it was designed for: Allows sharing custom levels with your friends. User-created levels can be uploaded online, shared levels can be browsed and downloaded.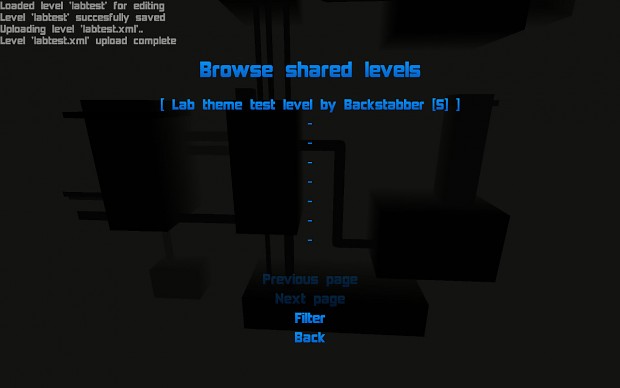 Level sharing does not require authentication, so there is no need for users to register for yet another web account. The downside is that since the server can't reliably identify users, it won't let people freely update or delete shared levels. The cope with this limitation a simple password can be given when level is uploaded to server. This password then enables updating and deleting (not yet implemented) that level later on.
Actual level sharing implementation is now ready, but since it has received very little testing, I'm expecting quite a lot of bug fixing work here.
New level block theme
Another visible addition is new level block theme called "lab".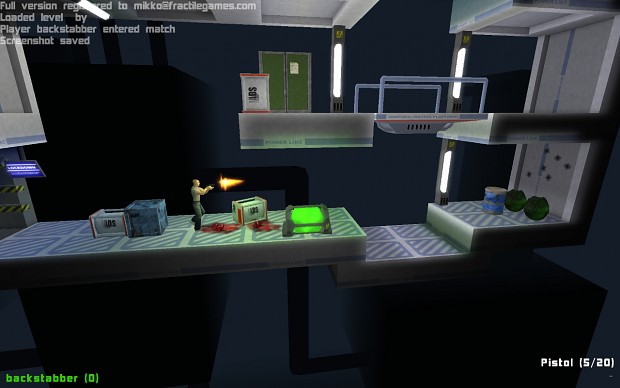 Most blocks are there, but I'm not completely satisfied with their looks, so I will be making some changes. Doors for the new theme are still missing and I'm going to need new sounds for all the new objects.
What else is coming?
I have plans for significant usability improvements to the level editor, but I'm not sure if I can finish them in time for the next release. I don't wan't to push the release date too far.