I (Thestonedigger) felt like taking a quick picture of my progress so far on the Uesugi Clans land. The Ikko Ikki has also been worked upon.
DISCLAIMER: This is the EARLIEST stage of development of this clan.
The island of Sado (which you CAN go to!):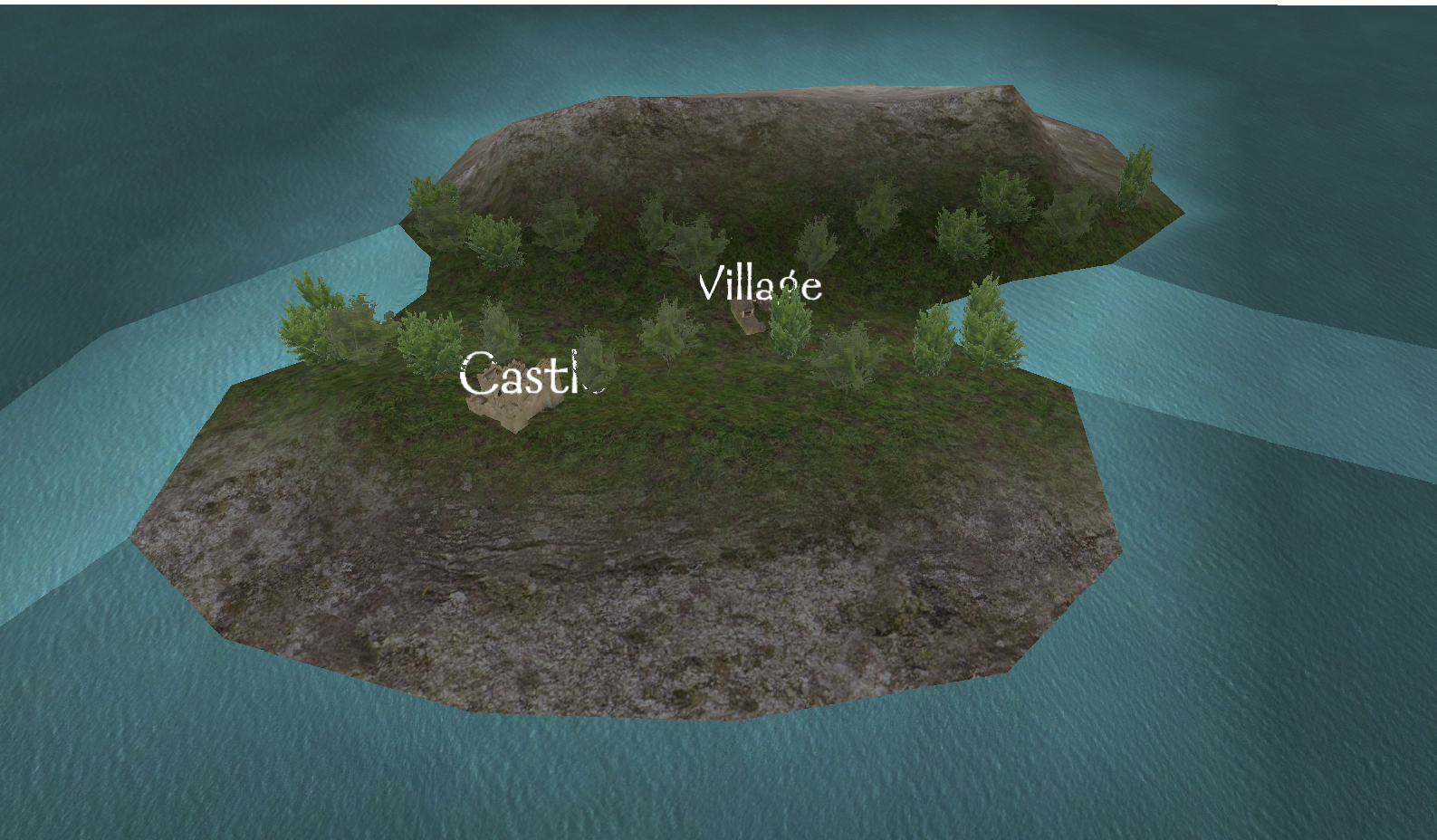 The Echigo province (Modified for gameplay balance):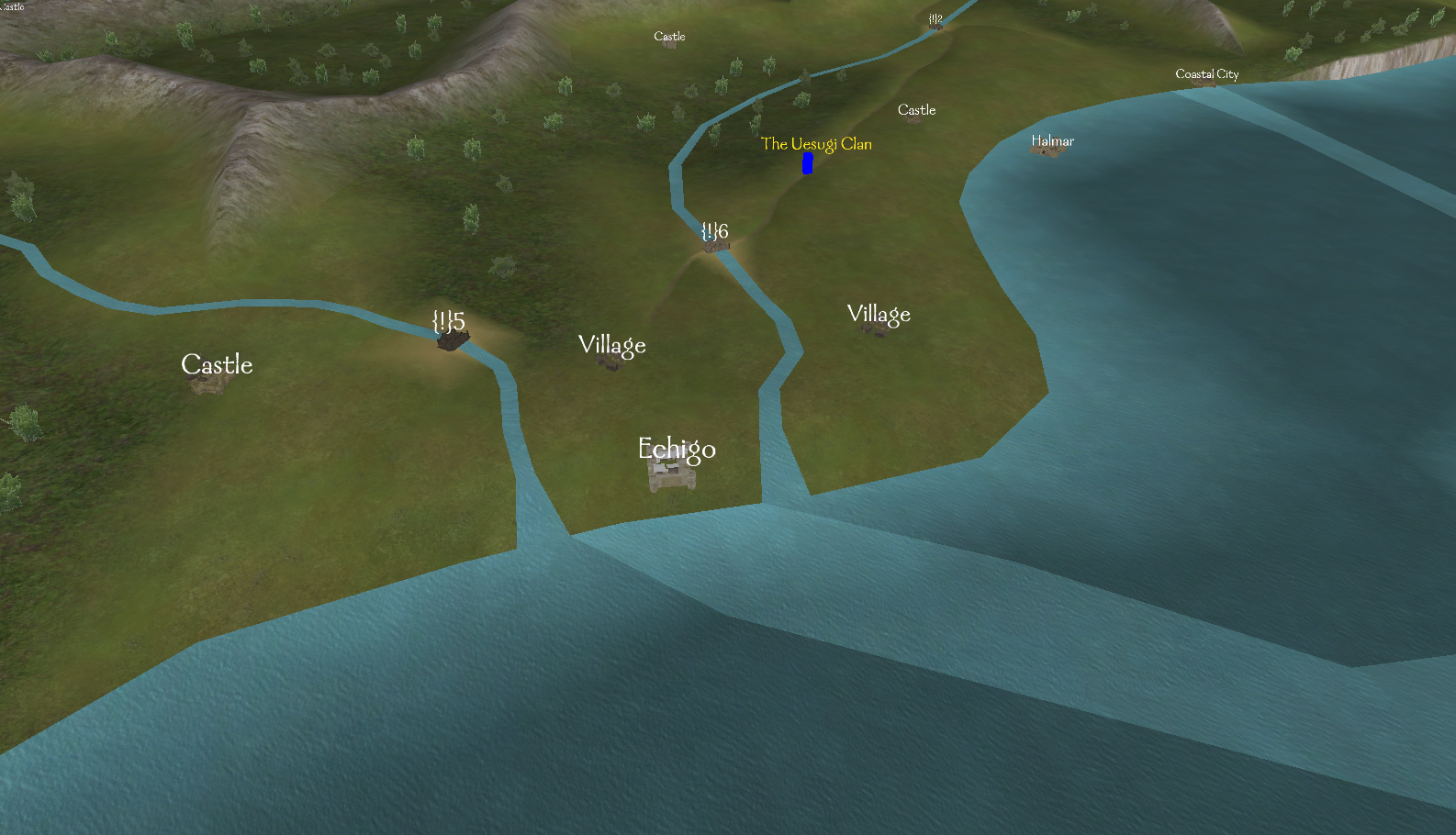 REMEMBER, THIS IS NO WHERE CLOSE TO DONE! Our own textures are to be implented for example, I started constructing the map in the meanwhile. (And yes, I know Echigo is on the wrong side of the right lake. I did this for gameplay reasons!)
PS. The city of Halmar (Seen close to the right corner, in the water, has already been removed!)
PPS. Echigo has now been relocated to the correct side of the river. The territory has also been revamped a bit!
PPPS. I just realised that this post makes the list of factions go away, so I'm posting it below again.
These are all of the factions :
01- Amako Clan
02- Asai Clan
03- Asakura Clan
04- Anegakoji Clan
05- Asano Clan
06- Ashikaga Clan
07- Kiso Clan
08- Oda Clan
09- Satomi Clan
10- Shimazu Clan
11- Musashi Clan
12- Chosokabe Clan
13- Otomo Clan
14- Imagawa Clan
15- Hojo Clan
16- Tokugawa Clan
17- Uesugi Clan
18- Hosokawa Clan
19- Date Clan
20- Mori Clan
21- Miyoshi Clan
22- Kitabatake Clan
23- Satake Clan
24- Mogami Clan
25- Ryuzoji Clan
26- Ukita Clan
27- Takeda Clan
28- Mino Clan
29- Hattori Clan
30- Ikko Ikki
Visit our facbook page!
Have a great day!