This is a quick video of three cards. We currently have 36 ready for the alpha, but there's still a large number of small bugs I need to work through.
The first card is Naval Ballista, a water structure that deals heavy damage to enemy units: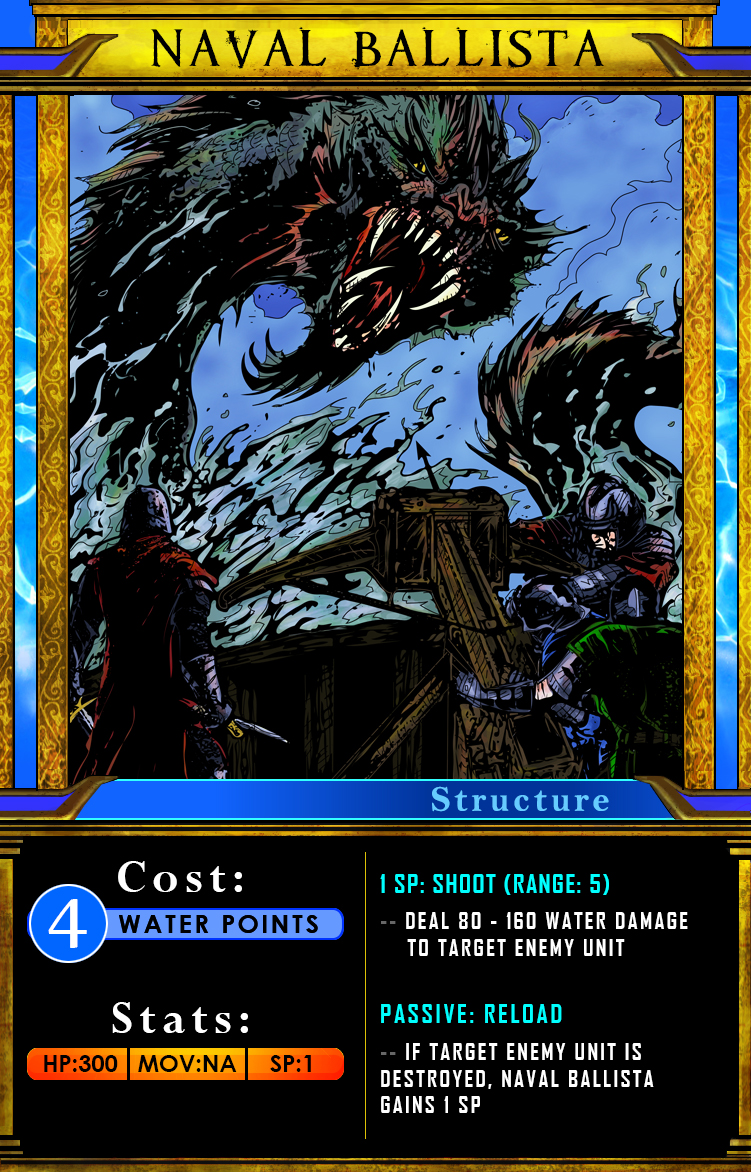 The second card is Orc Archer, an earth creature with excellent range and mobility: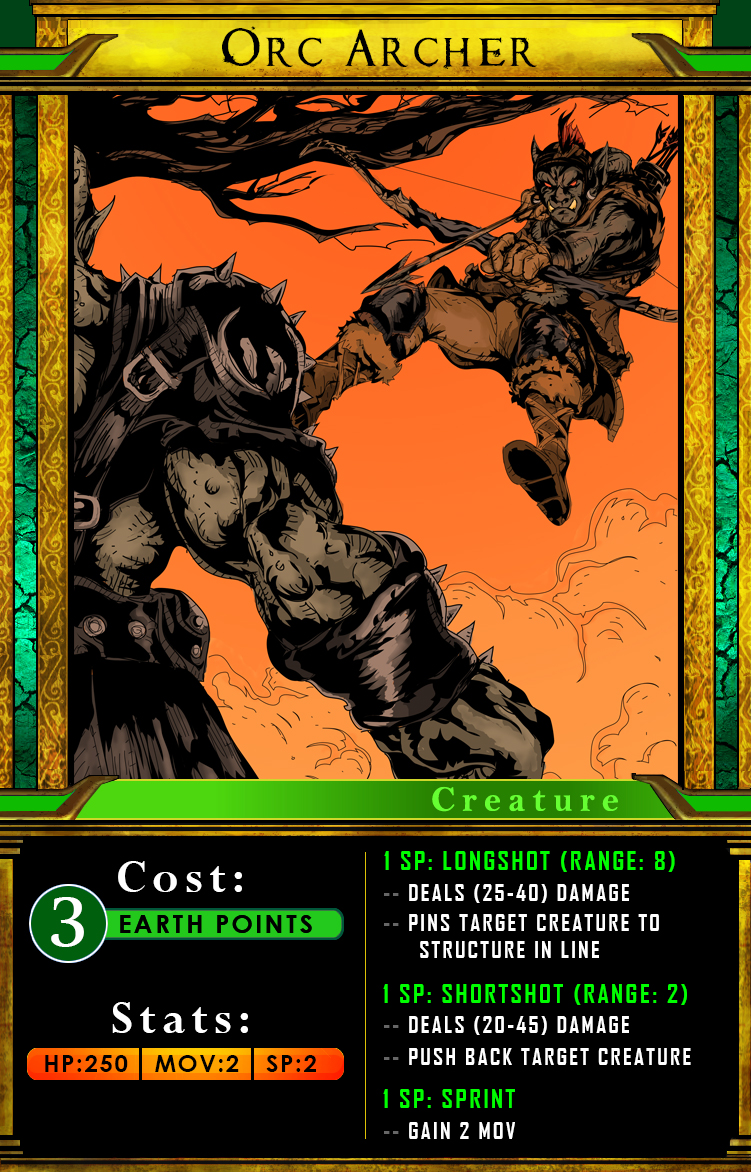 The third card is Goblin Bloodletter, a fire creature with lifesteal and nasty damage: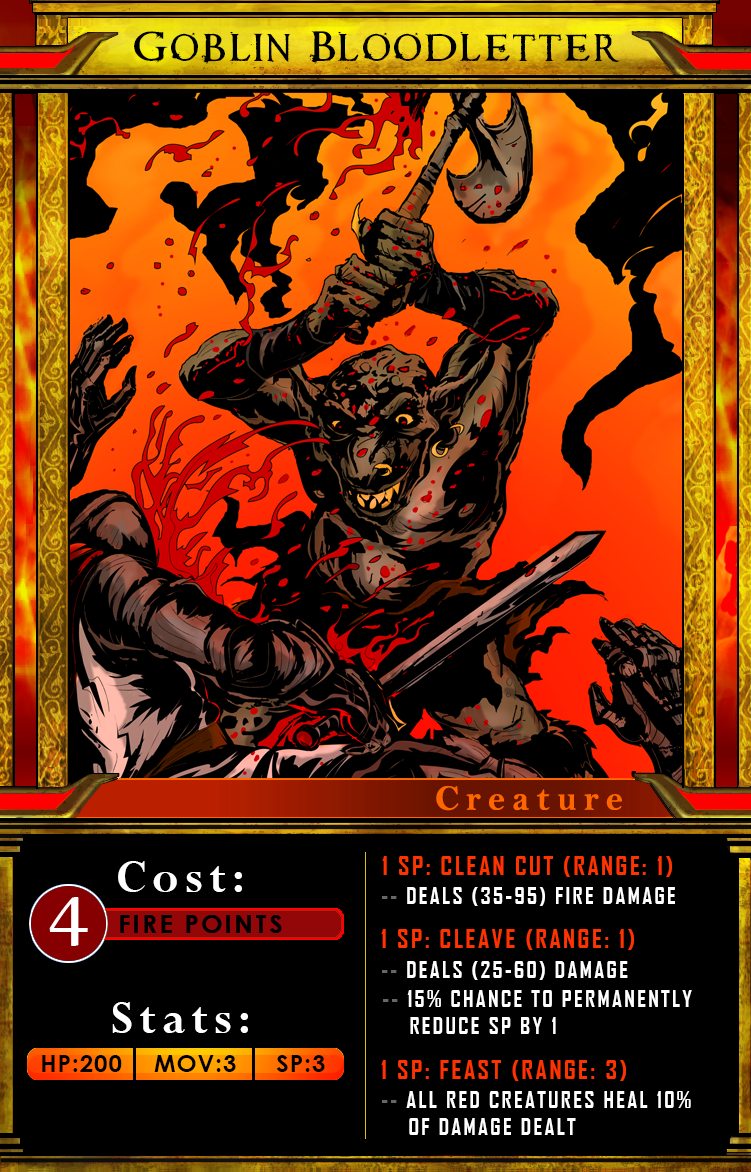 Stayed tuned for more updates and remember to watch/follow us as we continue to gear up for our kickstarter campaign!
(this is all being done on a minuscule budget, so try to imagine what this would look like if we had funding)