Check out a screenshot of SharkYbg's new corridor test for Echo Base: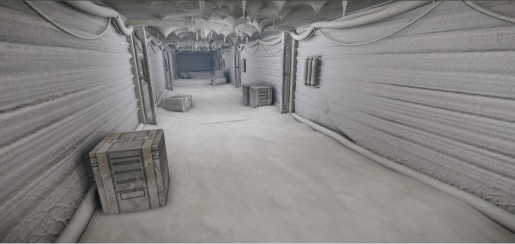 This is the kind of attention to detail that we are taking into account:
"The models are just for testing. A lot of details need to be done like cables, lights and armature + different corridors like left or right turn, T type corridors etc. I changed the shape a little because it did not look like the proper corridor. I also changed the size to 75%. I also added armature and tweeked some things so the straight corridor can be continued with placing the same part over and over again. I added the left turn corridor and there seem to be strange effect when using displacement. Maybe it's because of the round shape. I resized the corridors a little to 80% from the last change, that way the doors (from the movie) I'm making won't be too big."