Hello,
a few months ago I told you that I was working on a sequel to ReThink, and I think that it is time to share some news on the progress that I made.
It took me so long to write something new because I do strongly believe in "Quality > Quantity/Speed", and I am the only person working on the game.
I do not want to drop one game after another without dramatically improving it.
This even goes so far that I back-ported things I created for the next game to ReThink (you probably remember the Overhaul-patch, that took me 4 weeks, since I broke the whole game in the process of making it a bit better.)
New Menus and performance improvements: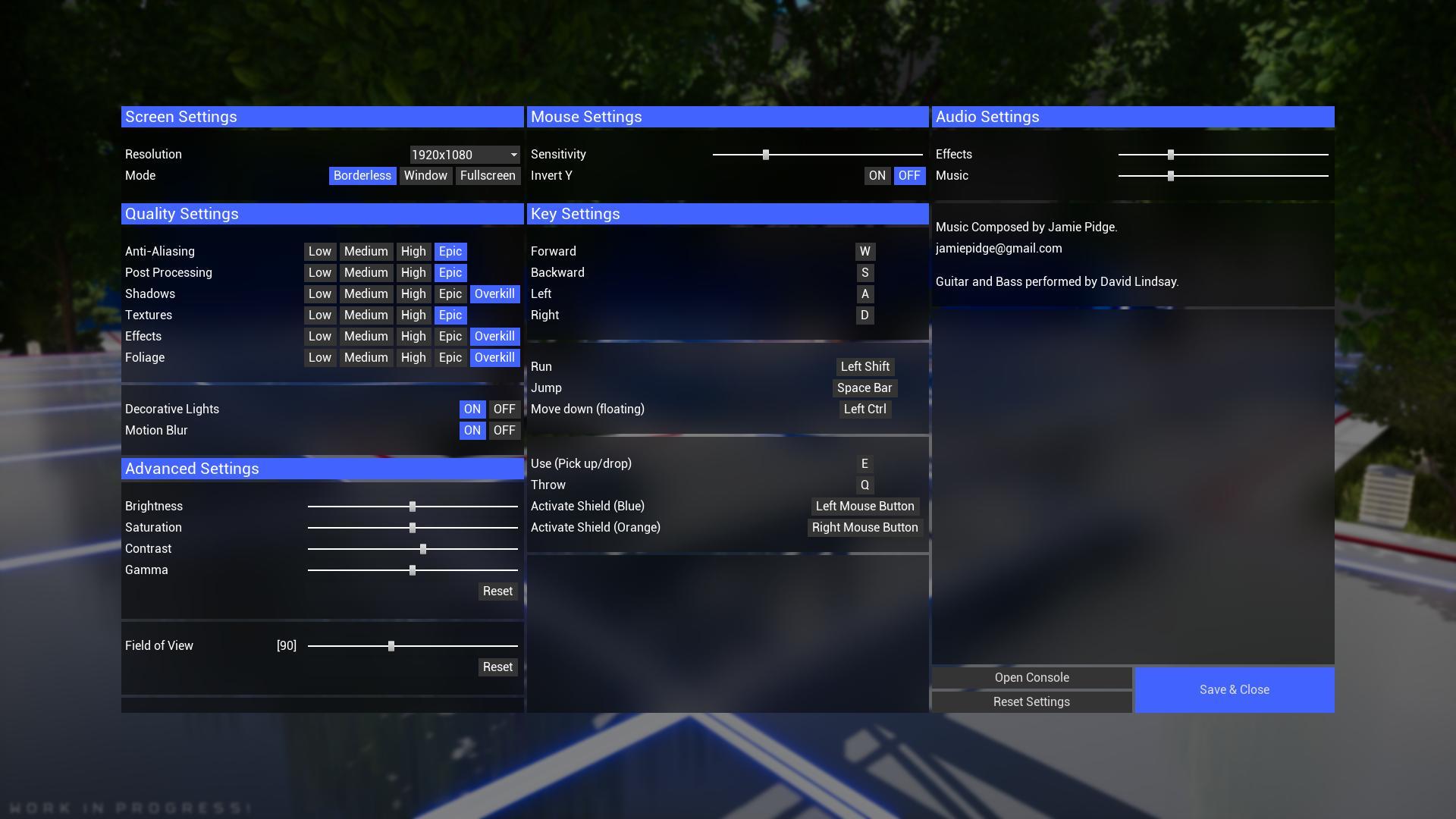 As you can see, it has everything that you should need, including direct access to the games console, FOV, Keybindings etc.
There were also significant performance-enhancements in comparison to ReThink, especially on the lower-end.
Some of these Changes will (probably) be added to ReThink too, but later this year.


The Gameplay:
As I said in earlier announcements about the 2nd game, the gameplay will allow players to interact with the objects they use, and sometimes even parts of the levels itself.
Many feature got changed/replaced and/or enhanced to make the game "feel" better when you play it.
How does this look ingame?
Let me show you!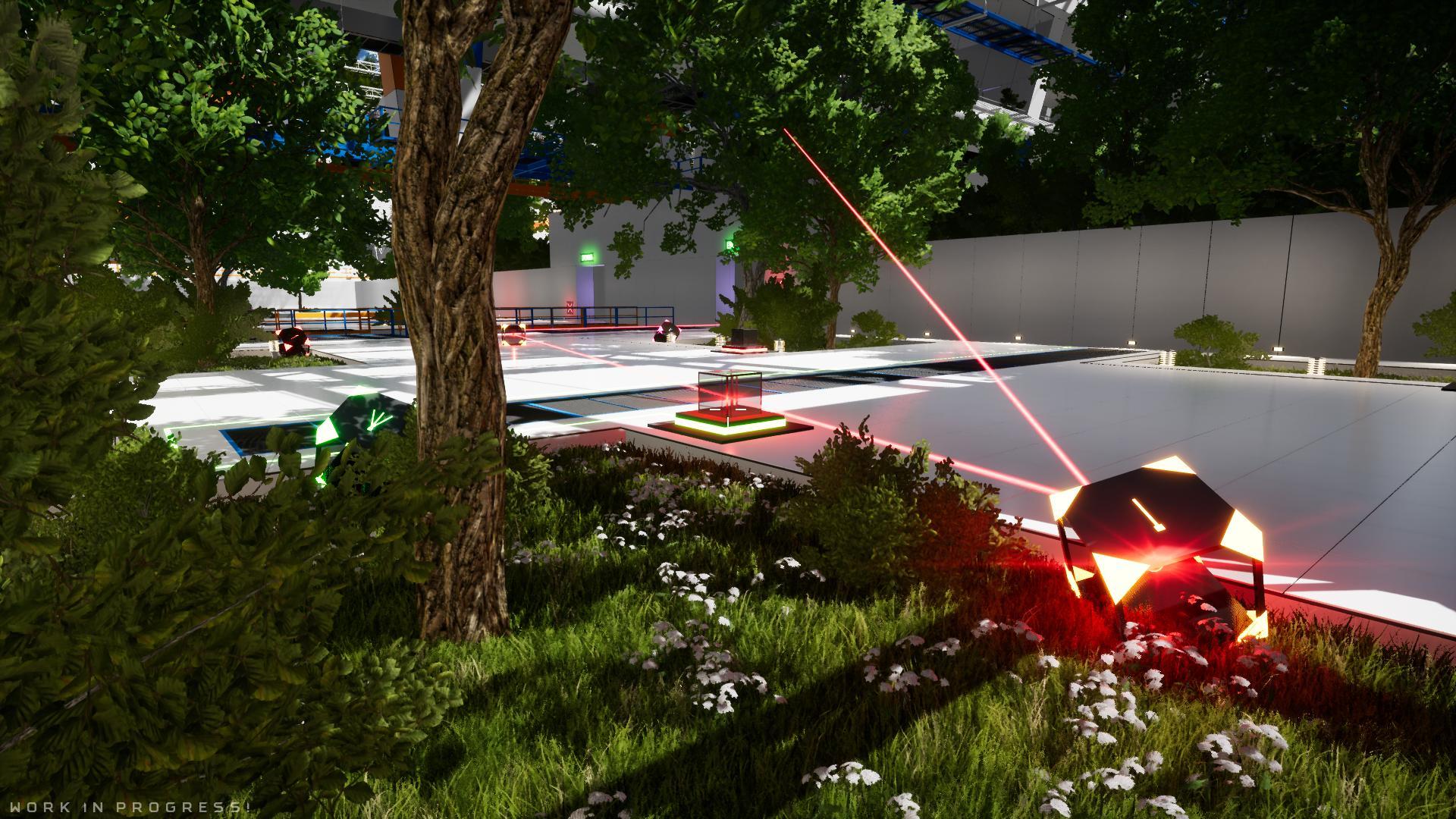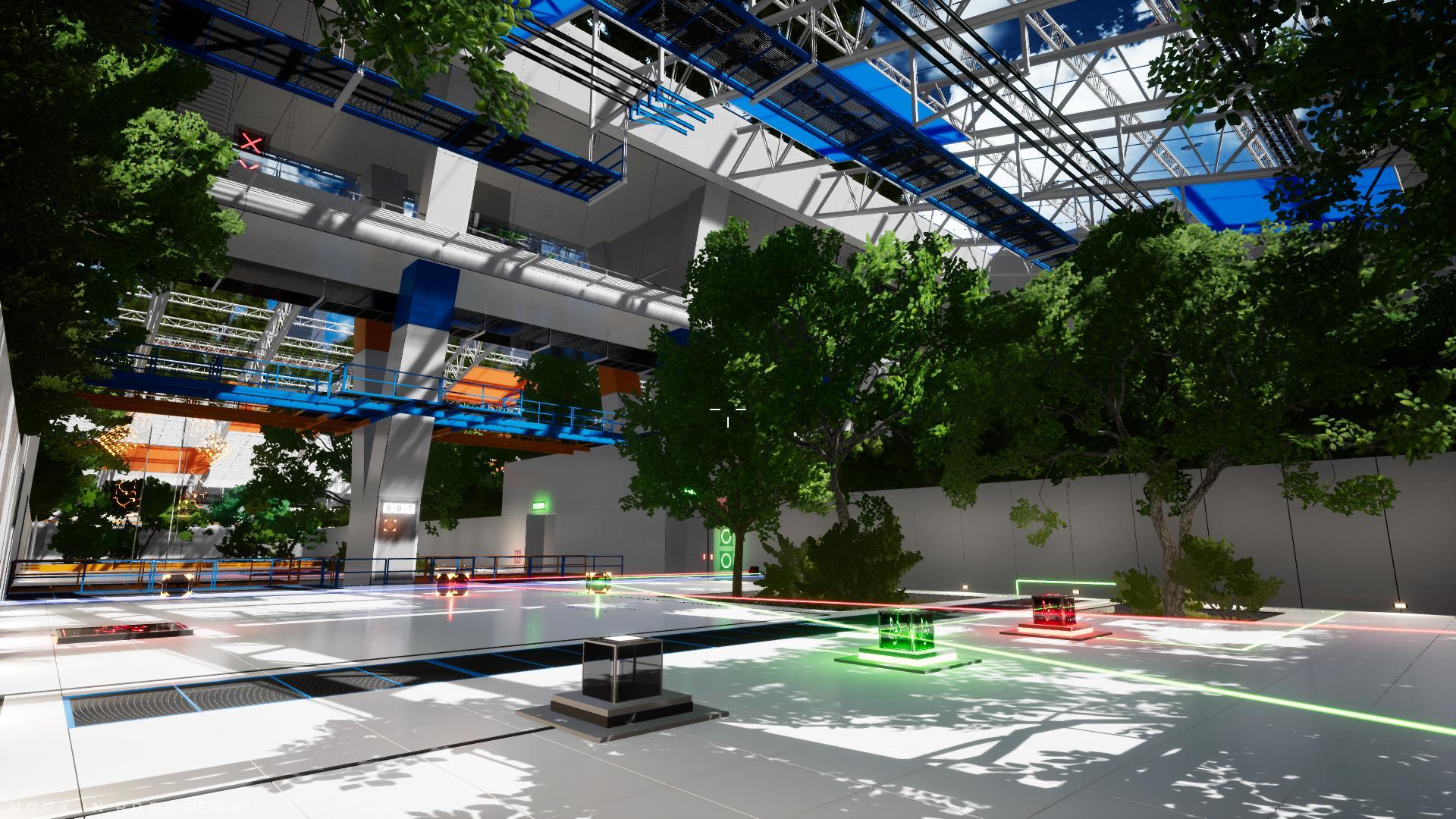 You now have the freedom to solve any given puzzle as you whant, as long as it is possible (logically possible) - the game will not limit you to a given solution or pre-defined locations where you can place something.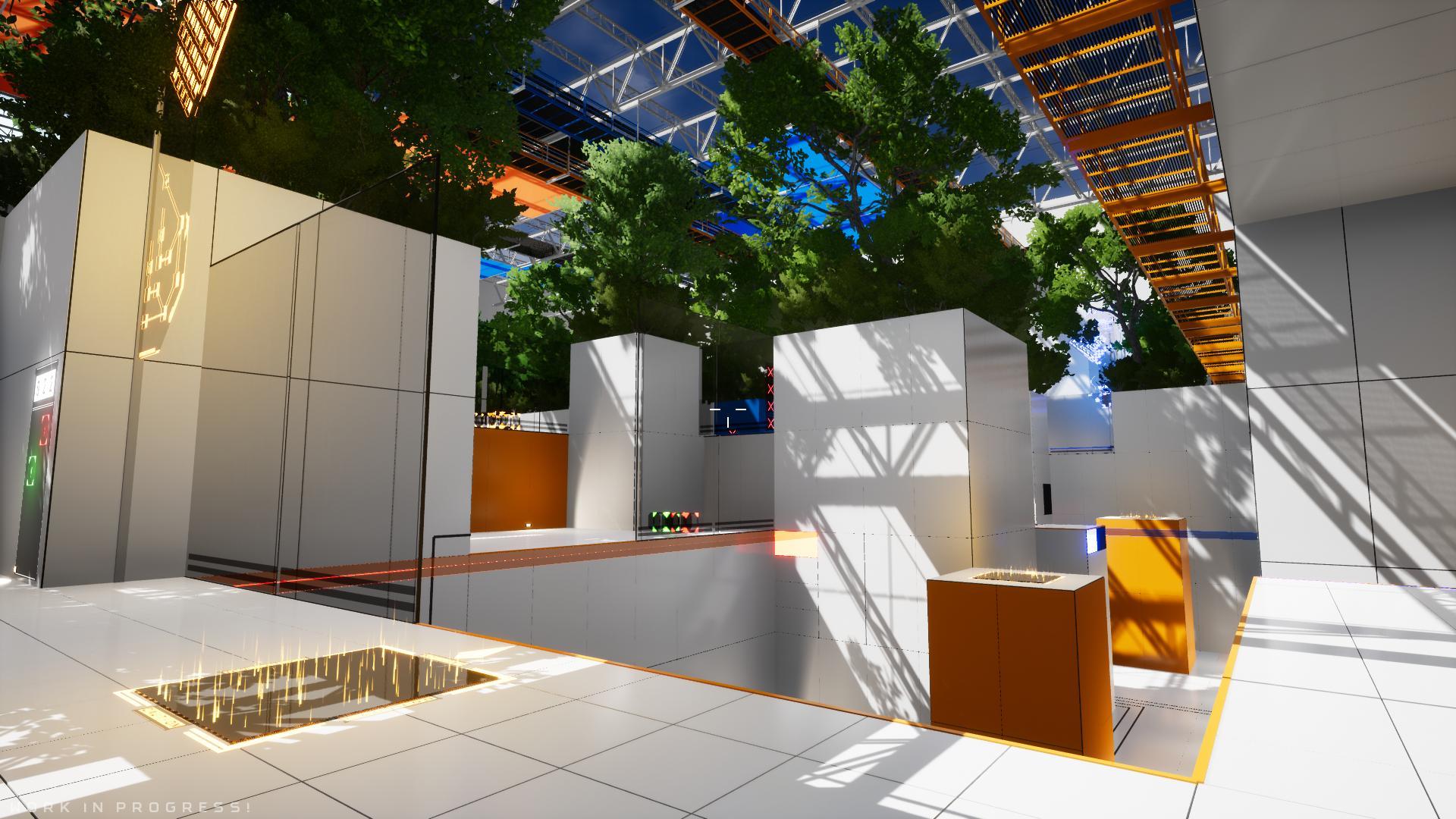 If you look closer at those Screenshots you might be able to find some new things that I added to the game.
Some of these features are an addition to what you know from ReThink, some are a replacement for something.
No feature has been changed/added to "just do it", every change and addition has gone through a lot of testing and consideration to make it work and feel right.


The Visuals:
I decided to stick with they style that I introduced with the big update for ReThink, but I changed the way how the levels are built and designed.
As you can see on the Screenshots above and below, the graphics are still on an acceptable level for a one-man-made indie game.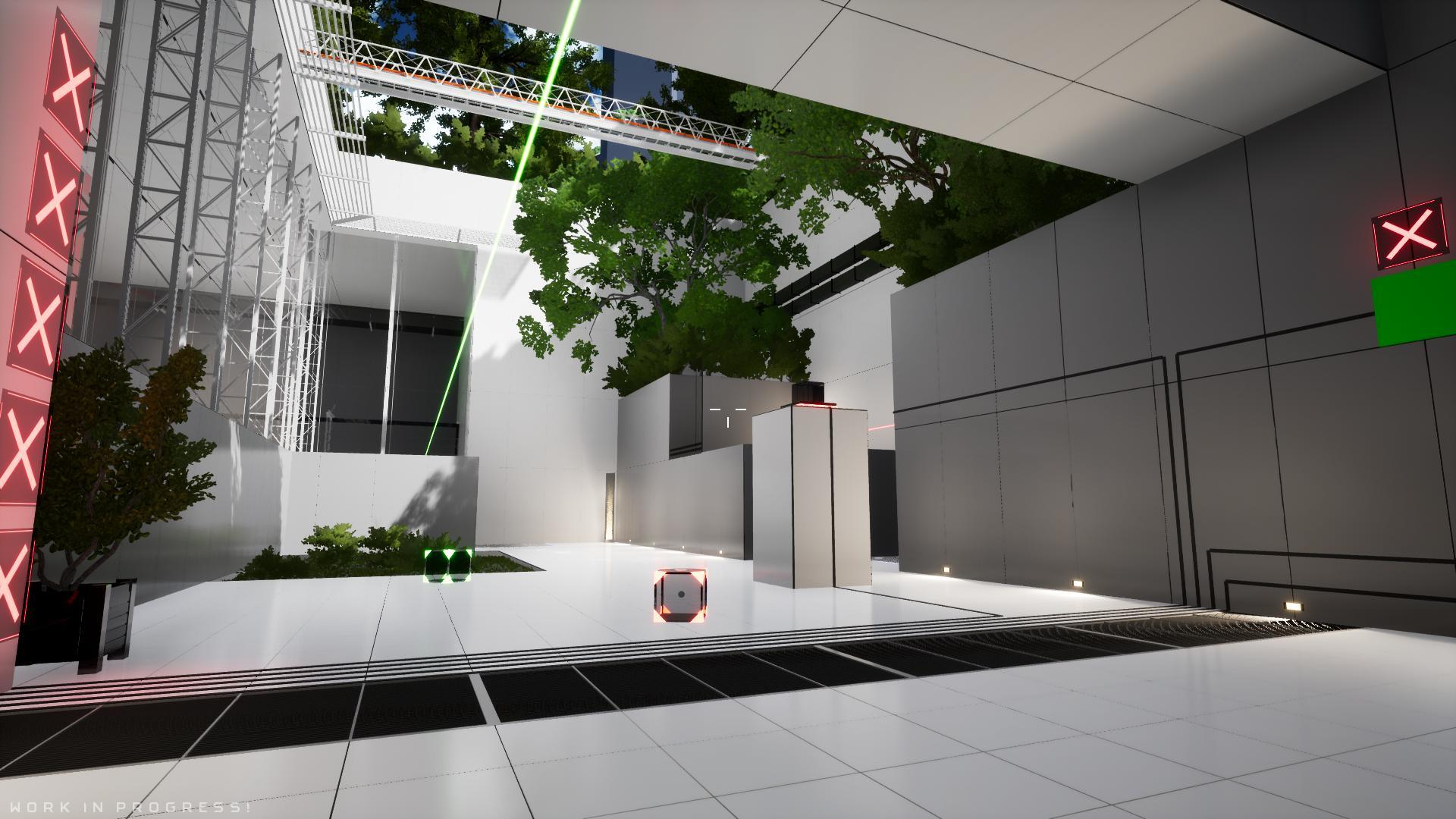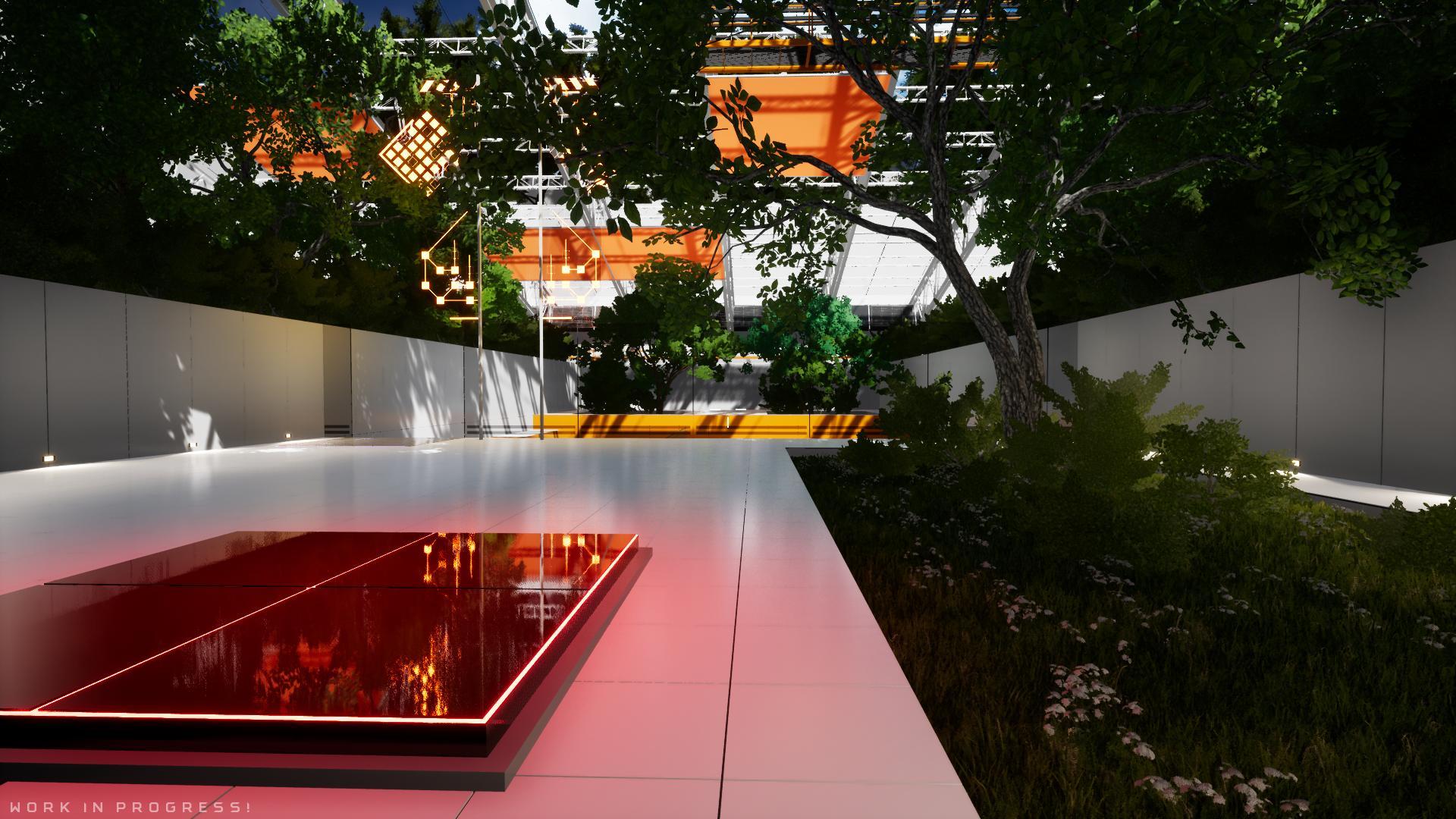 New features:
There will be a variety of new features and gameplay elements like this one: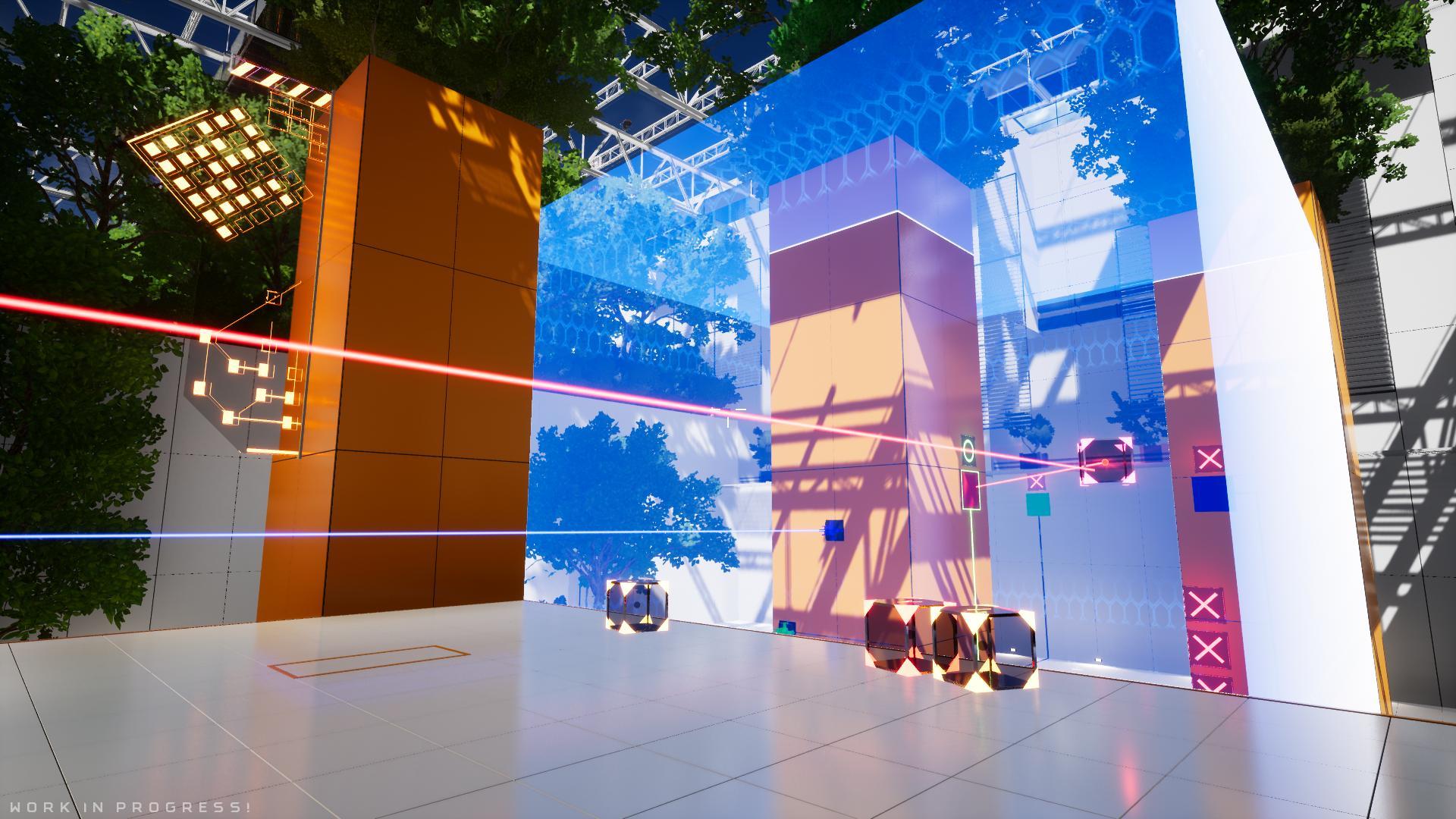 I am not going to explain it, not now.
But I think that you will find out what it is anyway.
Size of the game:
The game will be bigger than ReThink, rougly ~50% bigger. (Based on current size and planned content)
That's it, for now.
Feel free to share your thoughts, questions and opinions in the comments. (I will answer all the questions.)
Also feel free to follow me on Twitter for Updates and other things:
Twitter.com
Thank you!