Hello everyone.
As some of you may be aware, I decided to take the project in hand once more, with some help of a friend and the same person who made this mod possible (Burned Internal), I was able to get new tweaks for the mod. Things like enemies now fall using the Single player go-down animations, and mantle is now much faster, COG's do the roll over animation (player included)
But that's nice and all, no big changes really? Well maybe not, but the best news is the Palace Guard.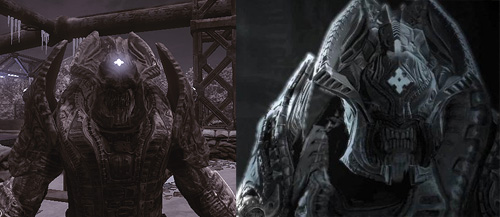 But how... ?
Nothing was ripped except the textures, the models (Helmets and Shoulders) were made entirely from scratch by me (Kantham), I have a copy of Gears of war 2, so I plugged in my Xbox 360 in my TV tunner card, hoping to rip some of the textures. The only one that worked great is the back, the front is using this picture here. Yep, don't remind me. The normals saved it, big time.
I hope this was satisfiying news. Lance 3 will also have new levels included in the future.