PARANORMAL 1.1 IS AVAILABLE ON
DESURA
Paranormal is finally fully released! Paranormal 1.1 contains many bug fixes, as well as a new Game Mode selection. You can pick between Abridged and Unabridged versions of the game before the game begins, giving you the option to pick the full experience or just a quick scare with less buildup. See the changelog below for more details.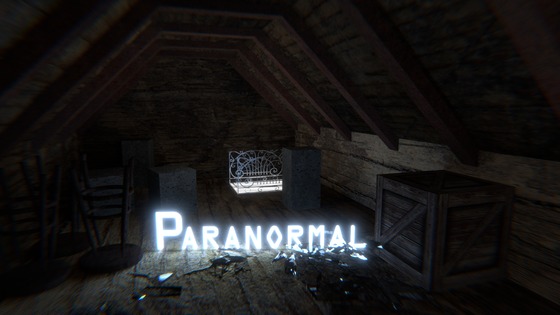 Changelog:
Added GameType options: Abridged and Unabridged.

Added a new phone call. More to come in the future.

Fixed many issues with invisible objects.

Fixed some issues with certain endings.

Fixed a few crashes.

Fixed tons of glitches and bugs.

And many many more things you'll have to discover on your own!


PopMatters wrote: The most interesting thing about it, though, is that I am this character. I'm motivated to record the ghost for personal reasons and that adds to personal fear Paranormal evokes. I already have undeniable proof of its existence, but I want to see what it's capable of. I don't care if it hates me. I want to push it further.

See Paranormal's review on PopMatters
PARANORMAL

IS NOW AVAILABLE ON

DESURA!