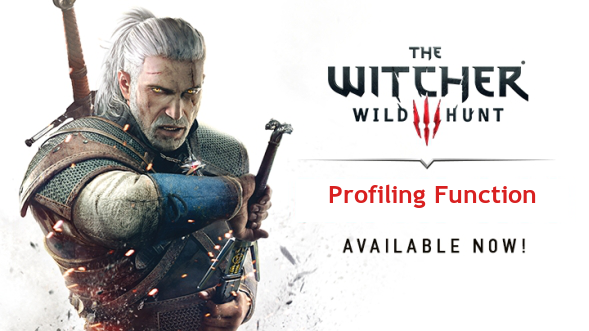 ---
The profiling function discussed in detail in the last development news is available now for you to download.
---

---
Installation:
The installation process is simple, unpack the installer, and install the launcher as you're used to.
Uninstall al previous versions, and install this beta.
If you need help have a look here.
The only thing you have to pay attention to is the following:
Be sure to create a backup of your savegame folder. You don't want to loose 200 hours of gameplay, do you?
To do that simply navigate to the directory:
C:\Users\*YourUsername*\Documents\The Witcher 3
This should include the user.settings and input.settings files and a gamesaves folder. Choose those three items and copy them to another directory of your choice.
Now you are save to start the launcher for the first time. Be patient, the first startup will take a little while.
In case there are any questions on the installation, refer to the bundled readme.
---
If any errors occur, copy the error messages and send them to me.
Either via PM or comment them here.
In any case we'll speak again in the next news to come!
Until then, have fun!
Kad