Greenlight: Steamcommunity.com
Facebook: Facebook.com
Twitter: Twitter.com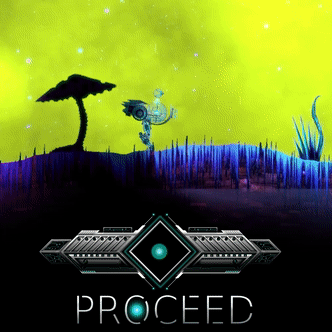 A Story Driven, Procedural Adventure
Proceed, a 2D Action game with a focus on survival and exploration, set across a procedurally generated universe. In Proceed you play as an Artificial Intelligence, built as an aide for the survival and expansion of the human race.

In a period of rapid growth and dwindling natural resources, you alone are the last hope for the future of Planet Earth. You will work to advance the human race on Earth; both by managing resource usage and technological research, and exploring across the Universe. The game takes you on a challenging and mature story of survival.


Choose Your Path & Save Humanity by Any Means Necessary
The worlds which you explore, are generated using vast libraries of Hand-Painted artwork we create beforehand and clever programming to bring them to life. Proceed is full of wonders and danger. Creatures and opposing AI's are abundant across the Universe - finding and exploiting them, through combat or otherwise is your primary goal.