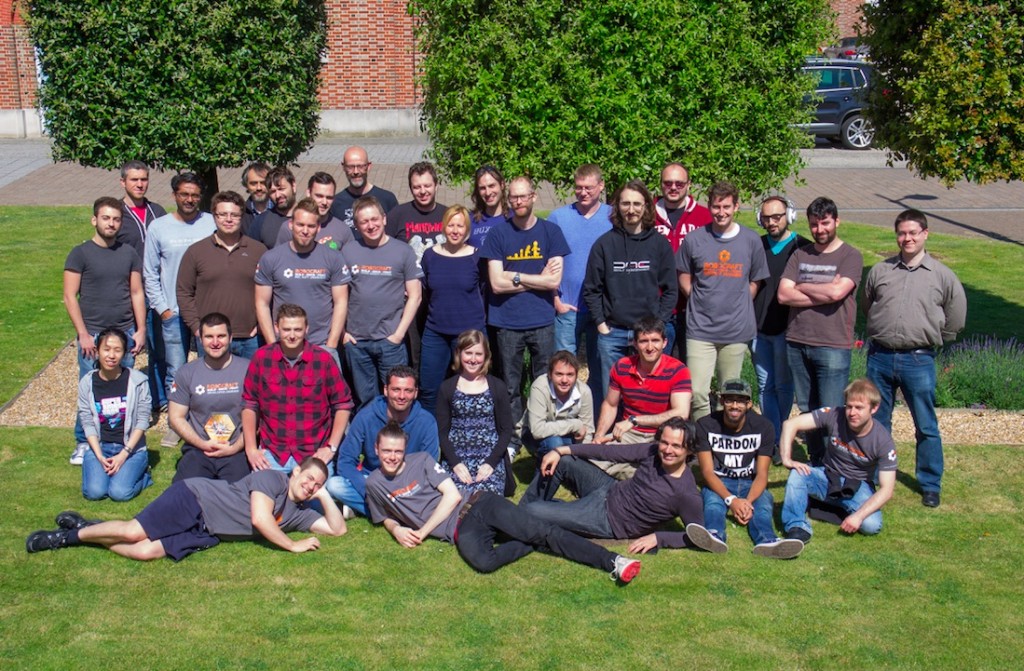 Could you start off by telling us a little about Freejam Games and Robocraft?
Freejam was formed in March 2013 with the sole mission to create Robocraft, a game that we had always wanted to make since the early days of our career in the games industry.
Robocraft launched, in pre-alpha on 3rd March, 2013 and generated a lot of interest, and then a year later we joined the Steam Greenlight programme. Robocraft was Green-lit in a record 5 days, launching on Steam Early Access on the 8th July 2014.
Now, two years from pre-alpha, we've over 5 million players and still growing!
Where did the concept and drive for Robocraft originate from? Are there any games that directly influenced Robocraft's creation?
We've always been fascinated by robots, from the earliest movies and shows, like Robby from Forbidden Planet, K-9, R2-D2 and the Cylons. And of course, that great BBC/TNN show – RobotWars. In terms of the game-play concept, we really wanted the player to be able to create a robot, improve it and create new and different ones along creative and engineering principles. Our inspiration came from products like Lego and Mecanno, where you can build practically anything from all the different components.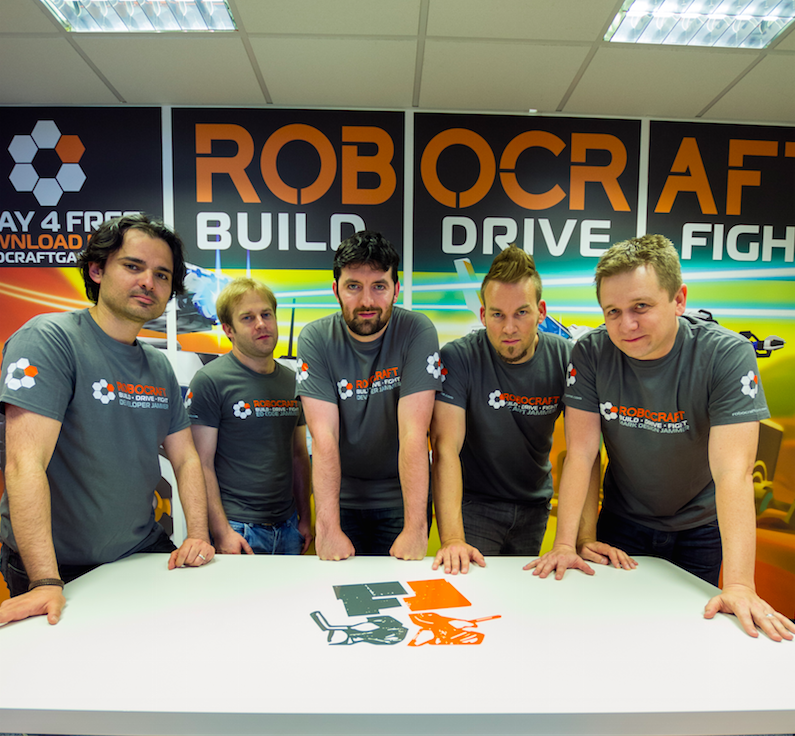 Team Freejam
In which location or area does Robocraft find the most popularity and success in?
Our largest 10 countries by player population are Australia, Brazil, Canada, France, Germany, Poland, Russia, Turkey, the United Kingdom and the United States, though we have significant communities in 22 other countries!
How did Robocraft initially generate buzz for the game and obtain a large amount of users?
Initially we generated buzz through social channels to generate interest and word-of-mouth referrals, and then we worked with Valve to promote the game to their 125 million+ gamers!
Why did you guys go with the F2P model for the game?
From the outset we launched with a pre-alpha build and we wanted to evolve the game with community feedback – we thought free-to-play was the best model for that.
Although the game is F2P, there are purchasable items and an option to sign up for Premium. Can you elaborate on what Premium entails for the gamer?
The Robocraft Premium service offers players 100% extra experience and resource rewards from battles, enabling them to advance quicker through the tech tree. Also, Premium players give *everyone* in the battle a 5% bonus to their rewards.
What made you switch to Xsolla's services for Robocraft?
The chance for global reach with all of the main payment channels in over 100 different currencies was a no-brainer! Also, different communities in different countries favour different payment methods, so working with Xsolla allows our community to choose the services they prefer. Also, we really liked the analytics of the Xsolla system to give us real-time understanding of our global business.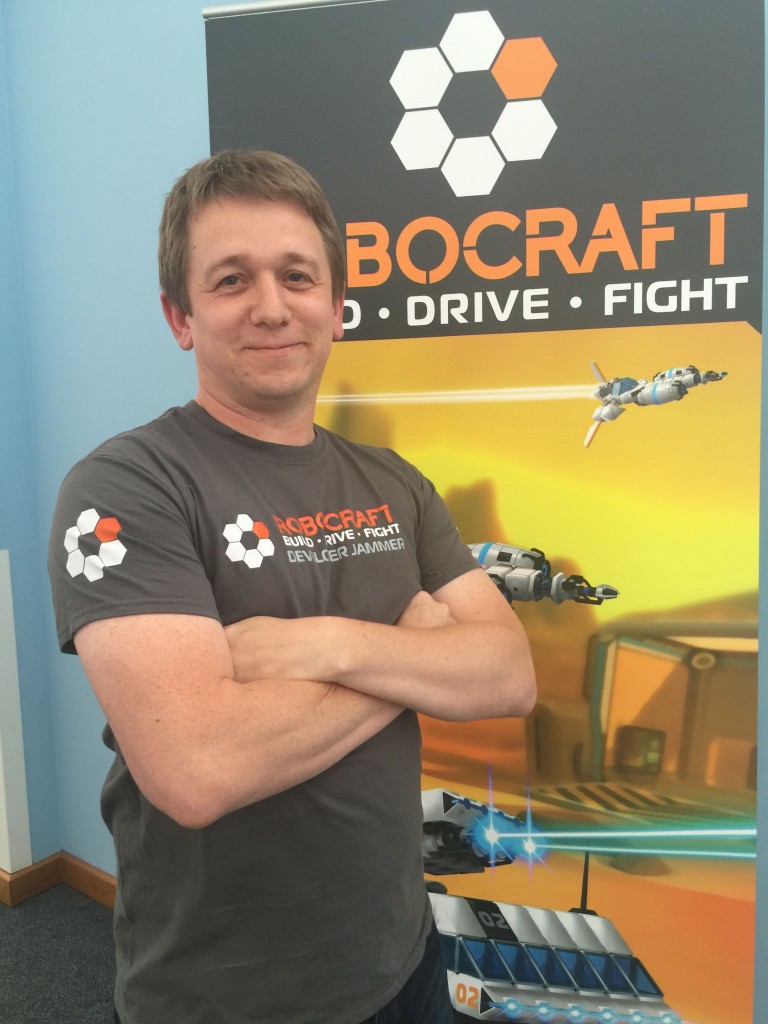 Robocraft's Game Director and CEO, Mark Simmons, July 2015
What's the biggest piece of advice you can give for aspiring F2P multiplayer game developers to follow?
Engage with your core community as early as possible, and ensure they can give feedback easily and as critically as possible. Extend the feedback loop to as many in the community as you can as you evolve the service. You'll always have a "vocal minority" of gamers passionate about your game who will give you great insight (critical, negative and positive), though try and engage with the "silent majority" as well to get as much insight to help evolve the game for the whole community.
Check out Robocraft at www.robocraftgame.com
Check out Xsolla at www.xsolla.com