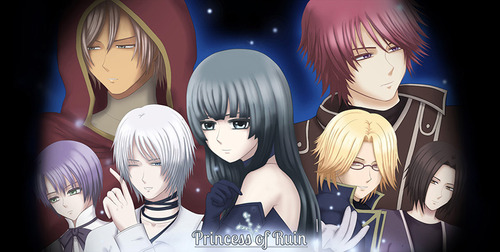 I'm happy to announce Princess of Ruin is officially out! Check it out here!
We hope you enjoy this title as much as we enjoyed working on it.
Info:
· Genre: Visual Novel, Otome, Fantasy
· Rating: 14+, contains blood and violence
· Platform: PC, Mac, and Linux
FEATURES:
* · 6 obtainable guys
* · 24 unique endings (4 endings per guy)
* · 85+ unique CGs
* · Just over 315,000 words
* · Approximately 7-9 hours per route
* · 22 original tracks
To give you an idea on how the routes branch, here is a screenshot of the shortcuts screen. After you finish a route, you will unlock the shortcuts screen where you can easily jump to your favorite path.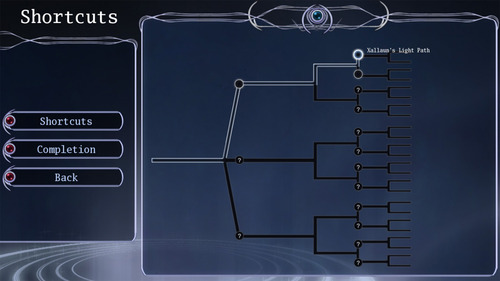 The original soundtrack by ExPsyle is also available here.