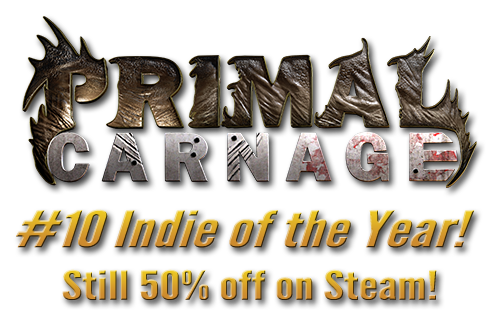 Hello everyone!
Primal Carnage has placed 10th in the 2012 Indie of the Year Awards! We can't tell you how excited we are to have been voted into the top ten. All of us at Lukewarm Media are very thankful for all of your continued support, we wouldn't be here without it. We've got a lot of good stuff coming very soon for everyone who owns Primal Carnage, so sit tight for some awesome new content.
As a reminder, Primal Carnage is currently 50% off on Steam right now as part of the Steam Holiday Sale, this means Primal Carnage is available for only $7.49!

Click here to check out Primal Carnage on Steam.

Be sure to watch out for updates on Facebook, Twitter and our forums!
Follow us on Facebook
Follow us on Twitter
Check out our Forums