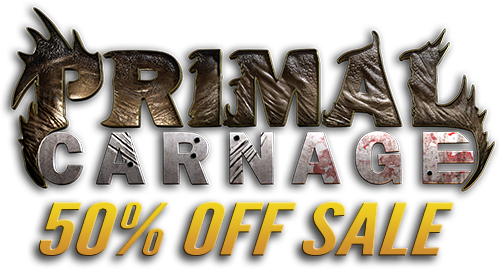 Primal Carnage is 50% off on Steam right now as part of the Steam Holiday Sale, this means Primal Carnage is now currently available for $7.49!

Click here to buy Primal Carnage on Steam.

Already own Primal Carnage yourself? Then this is the perfect opportunity to purchase a gift copy for a friend, loved one or a long time nemesis whom you wish to chew the face off of in this the season of good will to all men.

Spread the love and, of course, the CARNAGE this Christmas with Primal Carnage.

Have a Merry Christmas and a Happy New Year from all of us here at Lukewarm Media!
Be sure to watch out for updates on Facebook, Twitter and our forums!
Follow us on Facebook
Follow us on Twitter
Check out our Forums