The DCI: Last Alliance team is proud to present to you the
Sample preview of the new settlements of DCI:LA
Angrenost (Isengard)
The great black tower Orthanc was raised in Angrenost, that in the tongue of common Men is Isengard, by the Númenóreans. Crafted by unbreakable black stone it ward the fords in the Gap of Calenardhon, from the Wild Men of Enedwaith as well as invasions from Mordor against Eriador.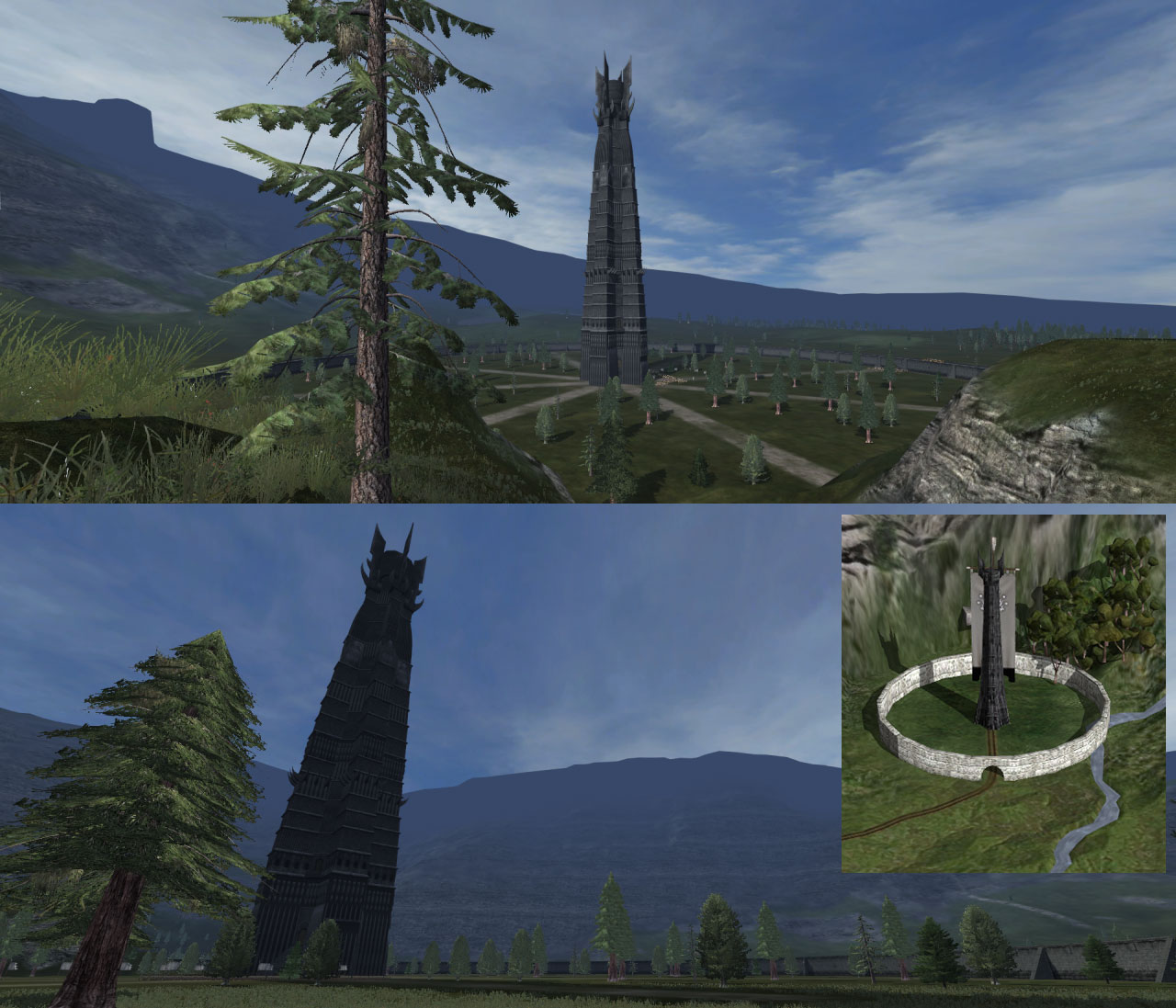 Minas Ithil
The fortress of Isildur is named the Tower of the Rising Moon, and it was built to guard the road into and from Mordor.
Tweaking the settlement by leo.civil.uefs, wall spikes are removed, gargoyles removed, whiter and brighter, 'normal' environment. Much improved compaired to the old model that been sneak peaked earlier.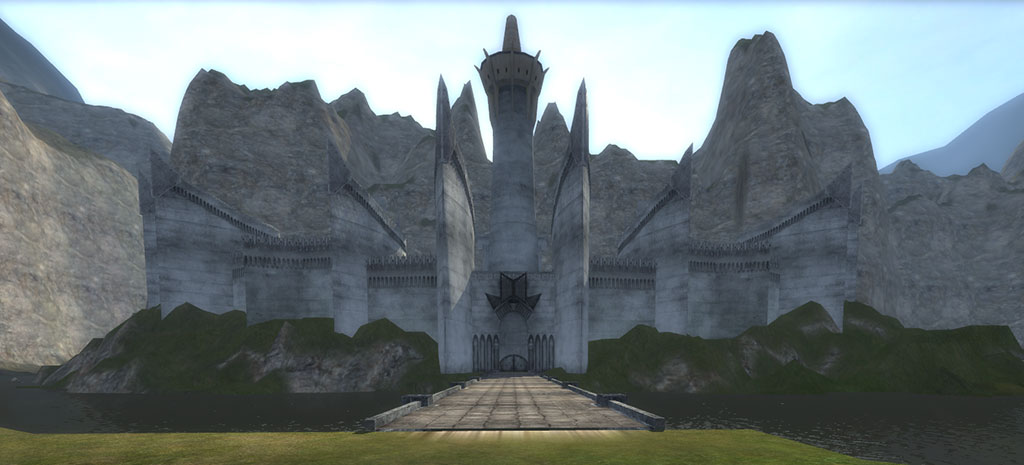 Native Men and Northmen
The native peoples of the north-west of Middle-earth are granted new and rustic villages, towns and large towns, to reflect their ancient customs and cultures.
These are Rhovanion are "Northmen" culture. Hill-men of the North (HotN), Wild Men of Enedwaith (WoE) and Men of the Mountains (MotM) are "Native Men" culture. Settlement wise they are the same but with some faction-specific differences...

These models are courtesy of xHolyCrusader, Red_Devil and the EBII team [wall textures in the case of MotM]. Examples:
Village (WoE, Rhovanion and HotN)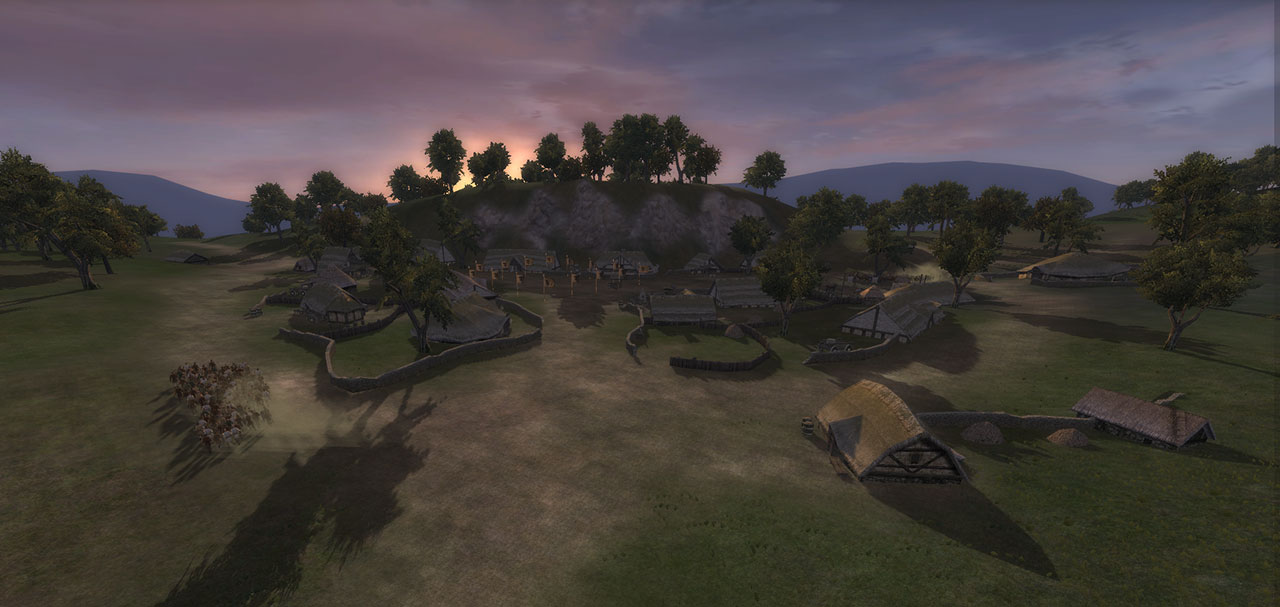 Town and Large Town (MotM)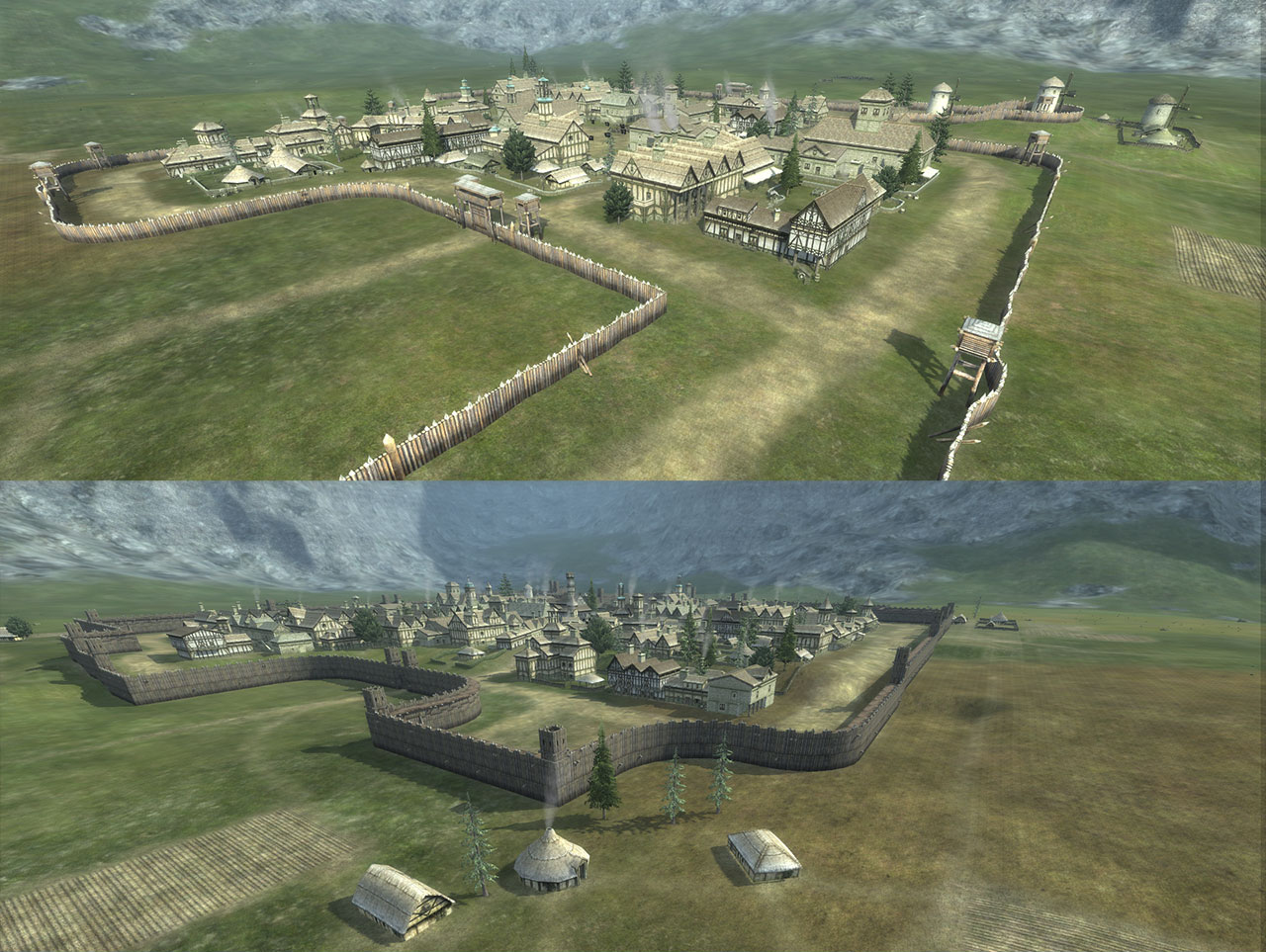 Large Town (WoE and HotN)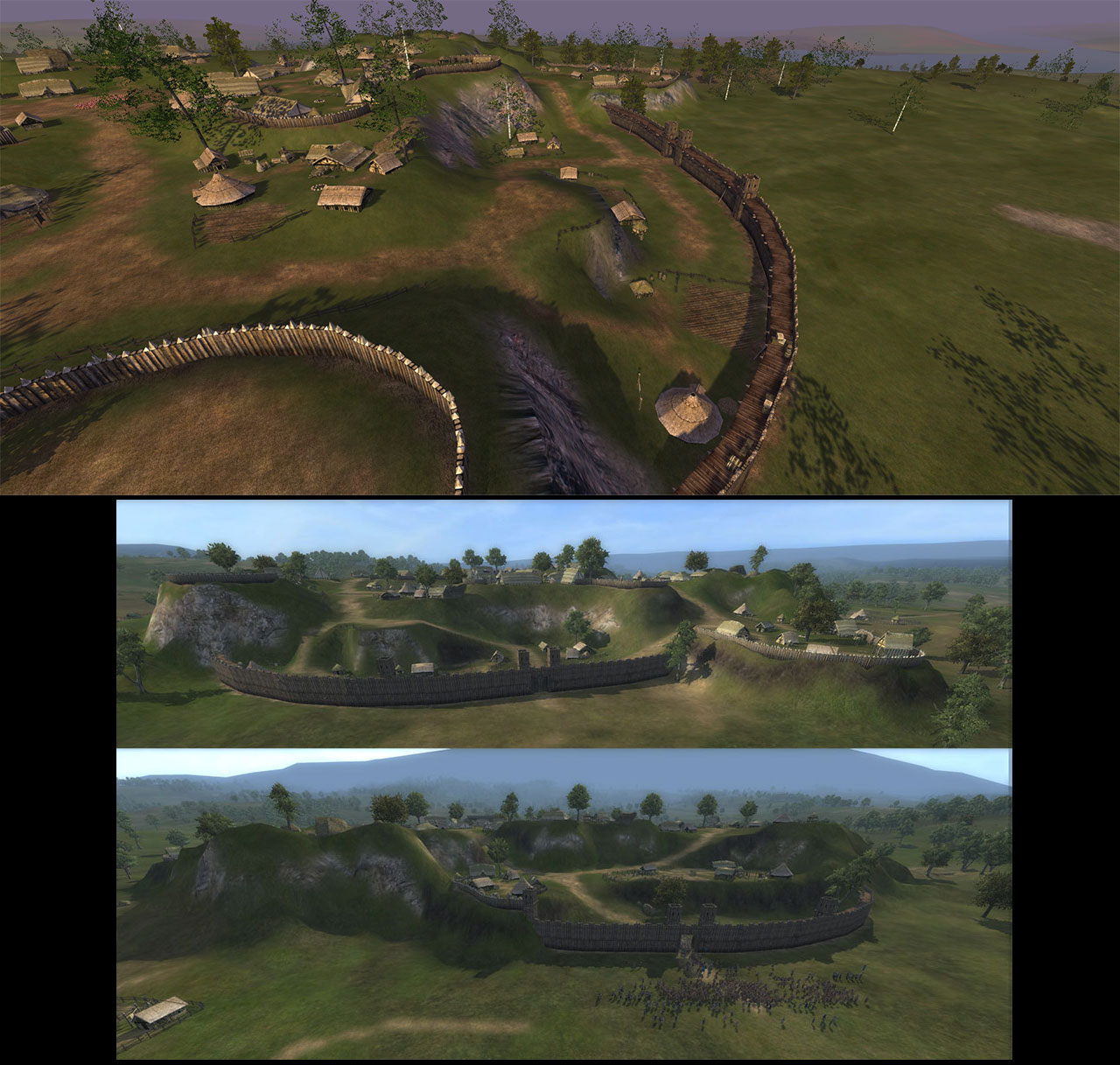 Large Town (Rhovanion)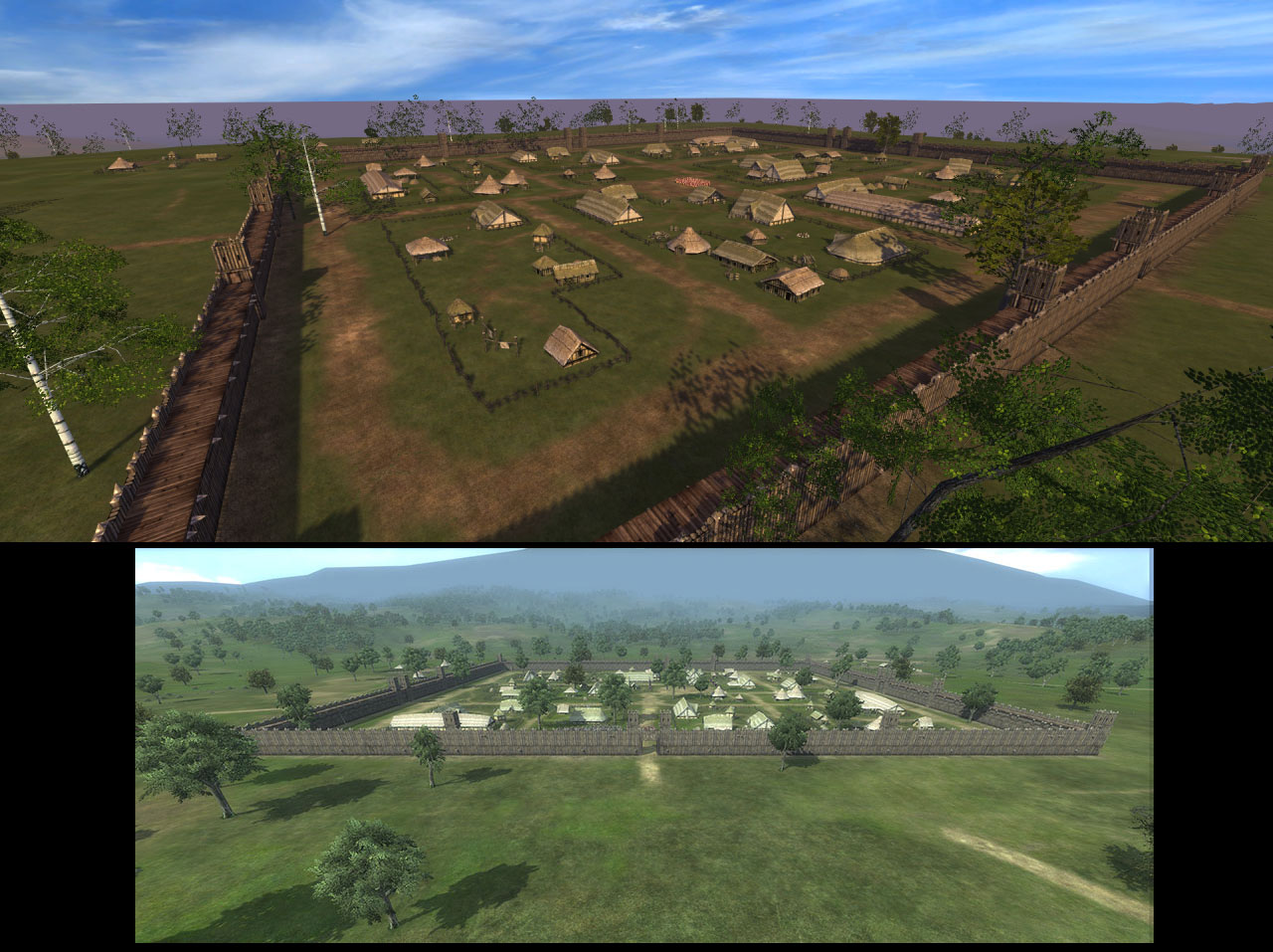 Numenorean
All of leo.civil.uefs Gondor settlements plus some new ones, as are vanilla M2TW southern_european models with Leo's gondor textures. Example: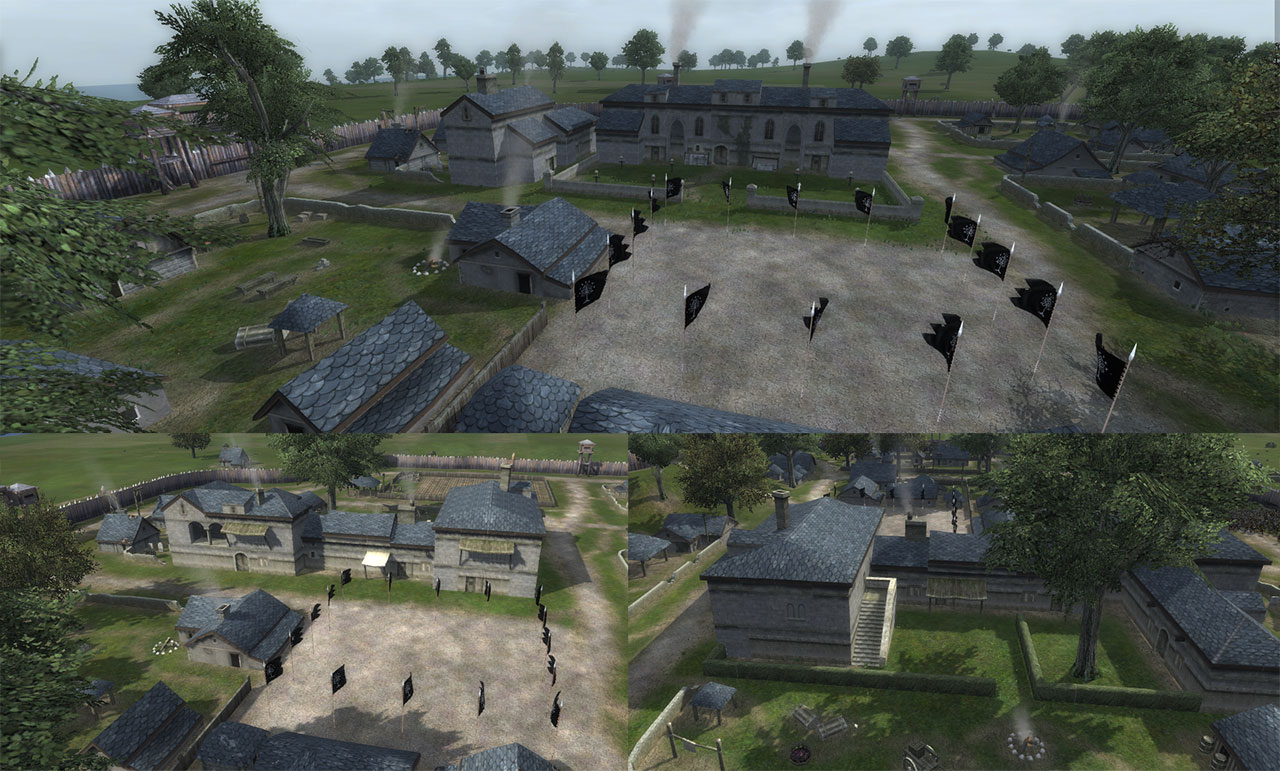 Harad
This faction's settlements reflect its unique situation of being a mixture of Haradrim and (Black) Numenoreans. Settlements contain both styles of buildings: the "middle eastern" look (as per Rhun) and the Numenorean look (as per, well, Numenoreans). The larger the settlement size the higher proportion of Numenorean buildings there is, i.e. as settlements grow they adopt the more civilised architecture design to a greater and greater degree (according the the Black Númenóreans perspective, that is, and they are the ruling despots so go figure).
Meaning that the very same concept of Númenórean influence on native populations, and not the other way around, applies here as it does in the Númenórean Kingdoms [Arnor and Gondor].
Examples:
Town: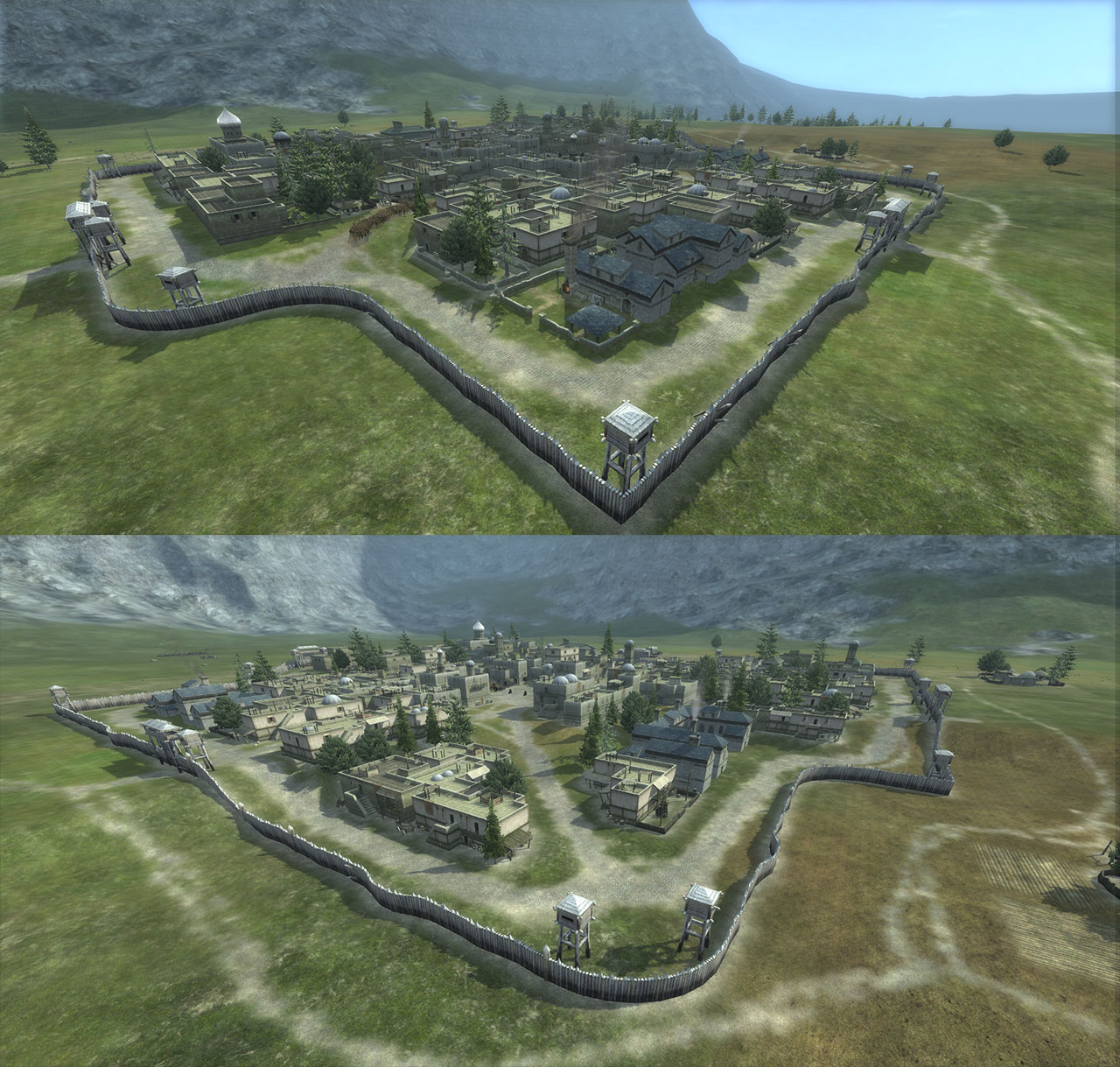 Harad Fortress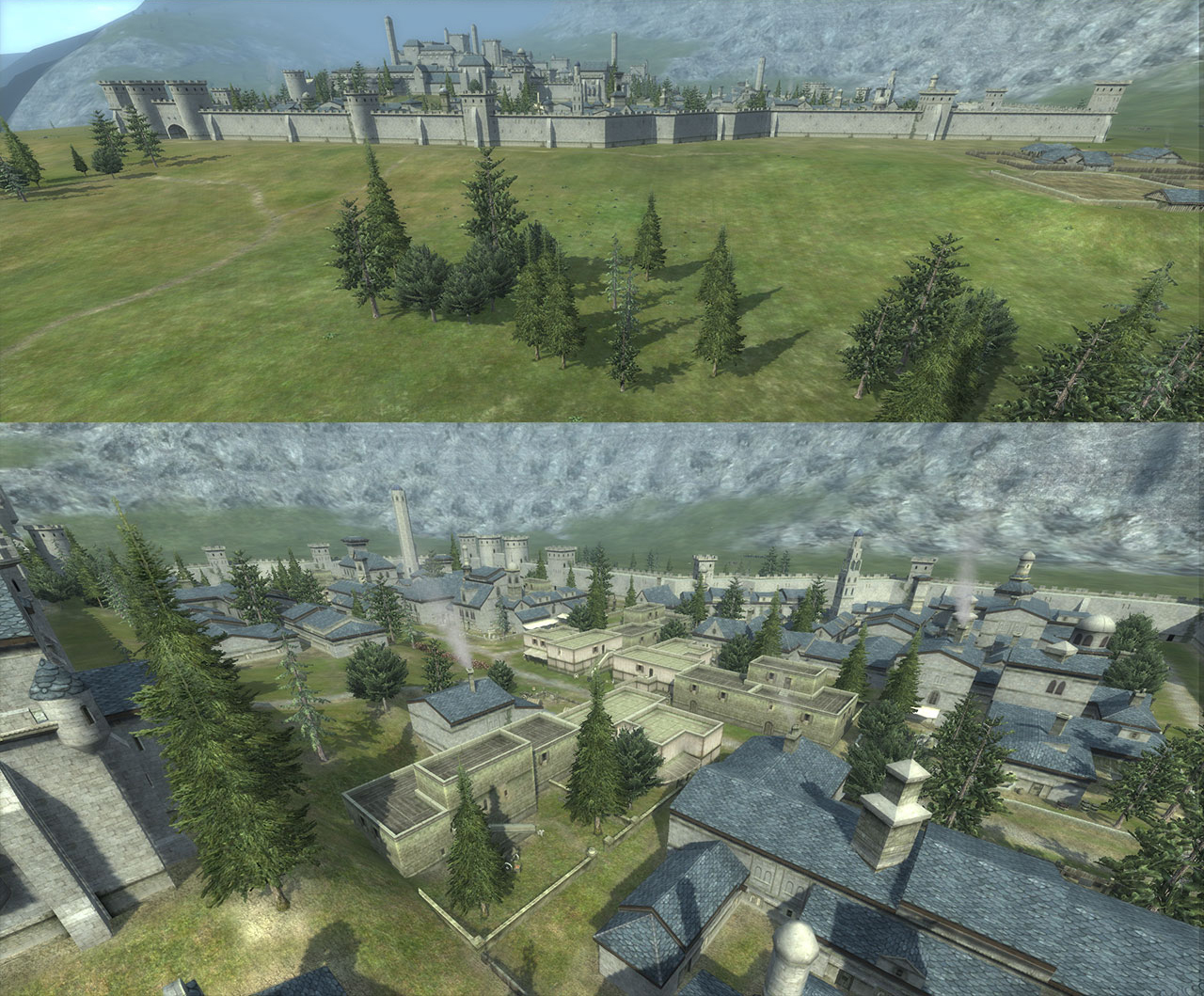 For the full preview with more settlements, images and information as well as detailed and proper credits, visit our official page found here: Twcenter.net