Hi guys, it's that time of the year again, so let's take a look back to 2017 :)
(You can find here the preview of 2015 and 2016 :) )
So, this I can say was the harders and the less productive year of the mod, as we had a lot of RL setbacks and changes, but that's life :) For the first time I actually didn't touch anything for the mod almost half of the year. But let's hope that things will settle down now and in the new year we will be ready even for some beta tests, at least on skirmish.
As usual the article will be in chronological order, starting with January:
We opened the year with our new Acclamator model and his new landing animations, featuring landing gear and platform: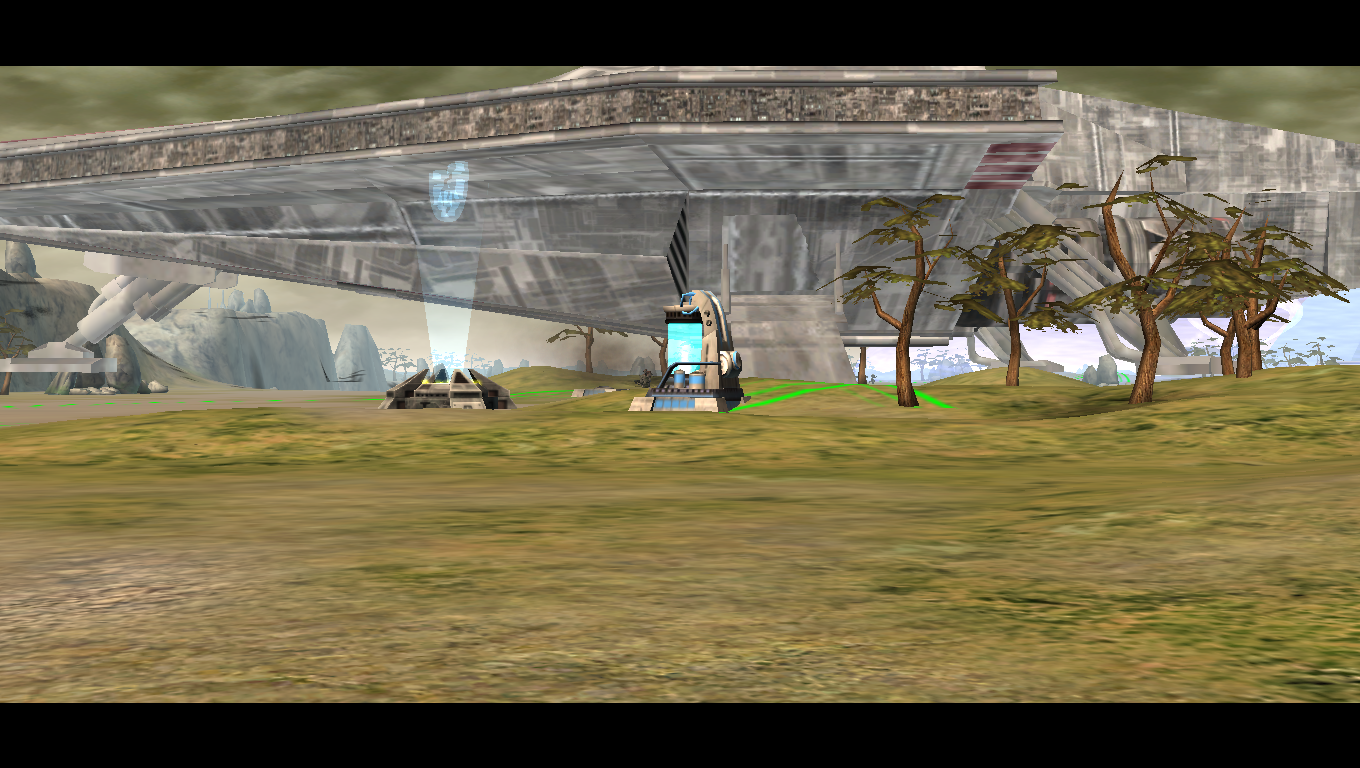 In February we rerigged the Clone Flame trooper and now he is using the Z6 trooper animation. You can also see in the video thebeautiful flame particles, made by fr0st47
And we continue with our first plans of balance, the infantry damage calculation table

March opened with the introduction of a new clone trooper type - Assault Clone Jet trooper, as another way to honor one of our favorite games - the Pandemic Studios masterpiece Star Wars Battlefront II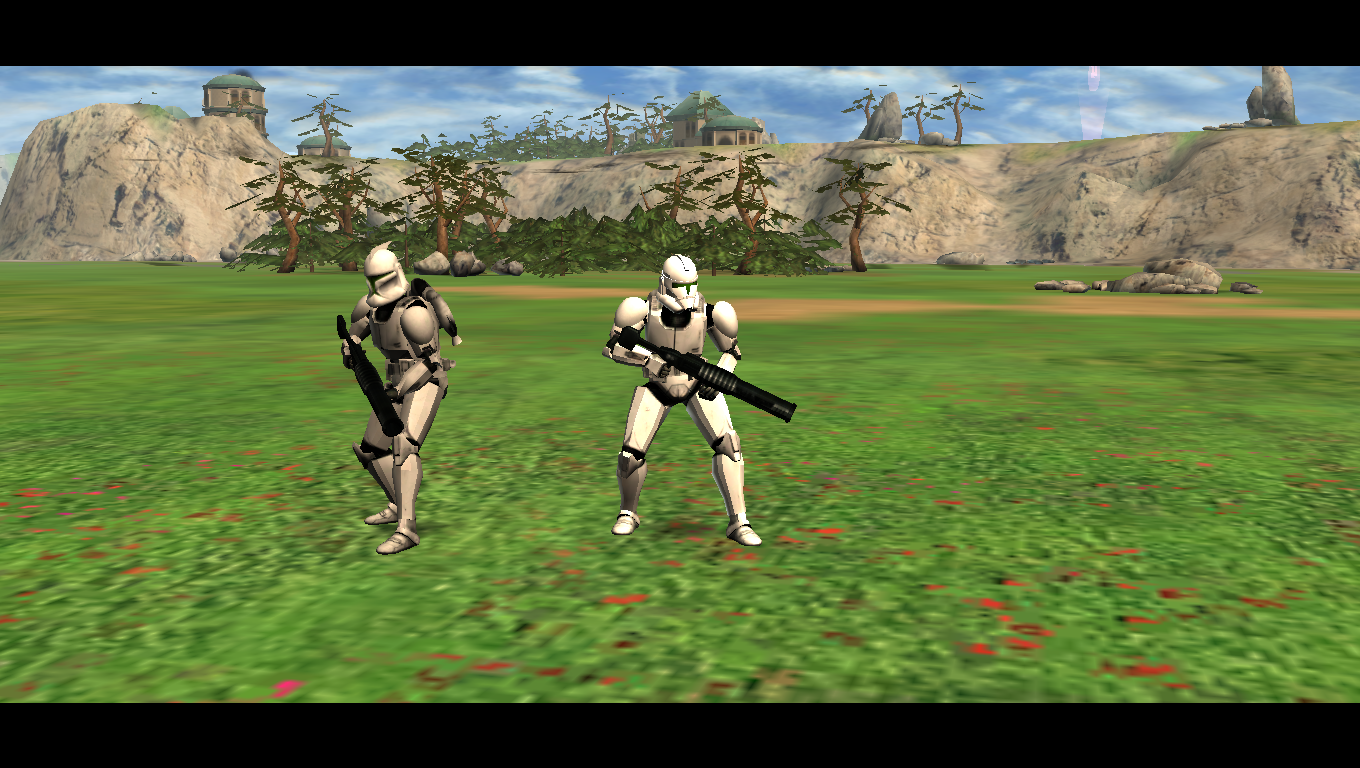 And here finally comes my first update for the year - the Super Tactical Droid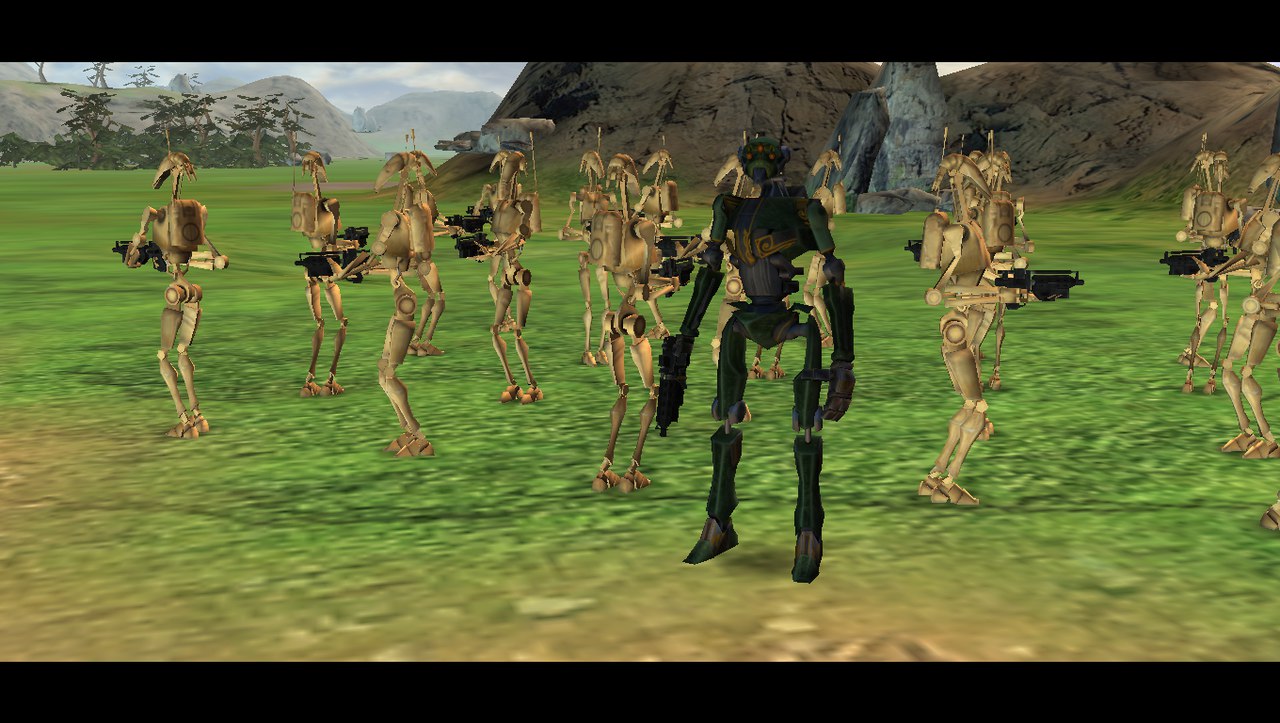 And thanks to TimeLord259's suggestion, we even added this animation :)
We started to build up and code more and more CIS units ingame
And we also announced our general concept about Phase II Clone trooper types in the mod
April started well with some jokes(here and here), but finished with very little work, adding only 1 new unit, the first flying unit for CIS - the Heavy Missle Platform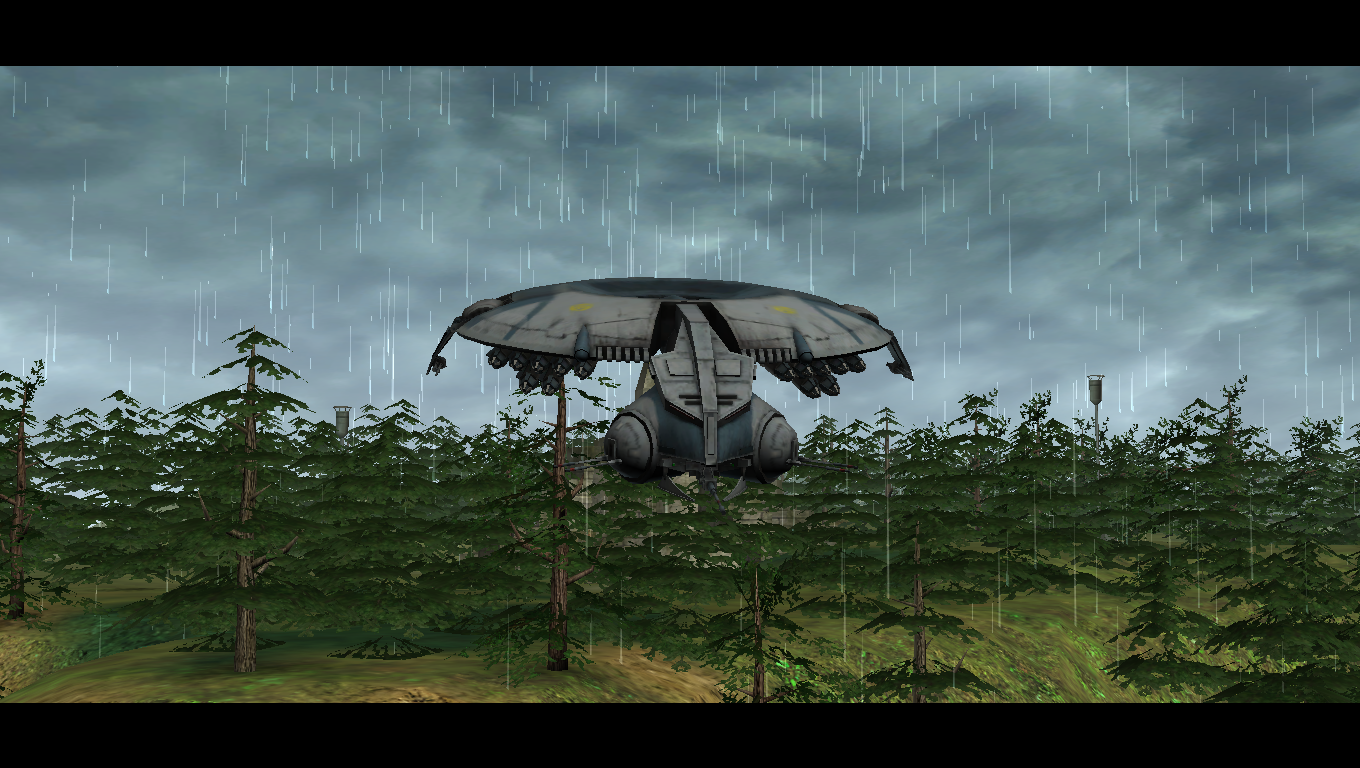 May was even harder, as 0% of visual work was done, but team's focus was on coding and concept. I was absent again since March and this also heavily stoped the work flow
In June we finally showed some testing pictures from the clean version of the mod with the new code
In August the Multi -Troop Transport hit the Republic's forces
September started with my return, some almost final infantry test and code adjustments. We can now say that all infantry abilities are working perfect, including clones now has animations when throwing grenades. We even think we know how to make infantry to go in melee attack, when is in close range, but it's something we will focus on in V2
We contiued September updates with STAP introduction
And we made new Defoliator projectile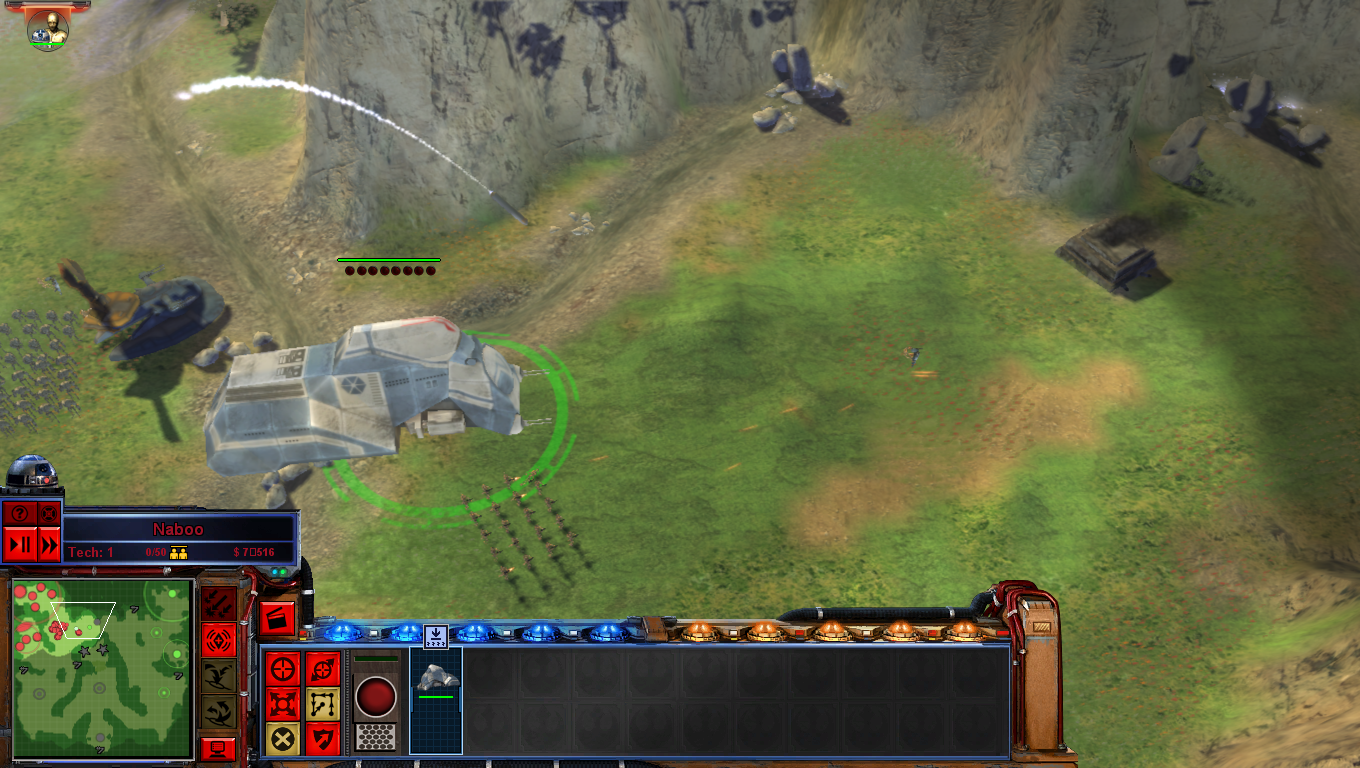 We also come one step closer to finished Skirmish with the new ground turrets for the Republic, now with clone gunners on them (In the following order: Anti-Infantry, Heavy Anti-Infantry, Anti-Vehicle and Anti-Air)
October opened with new particles for the CIS Super Tank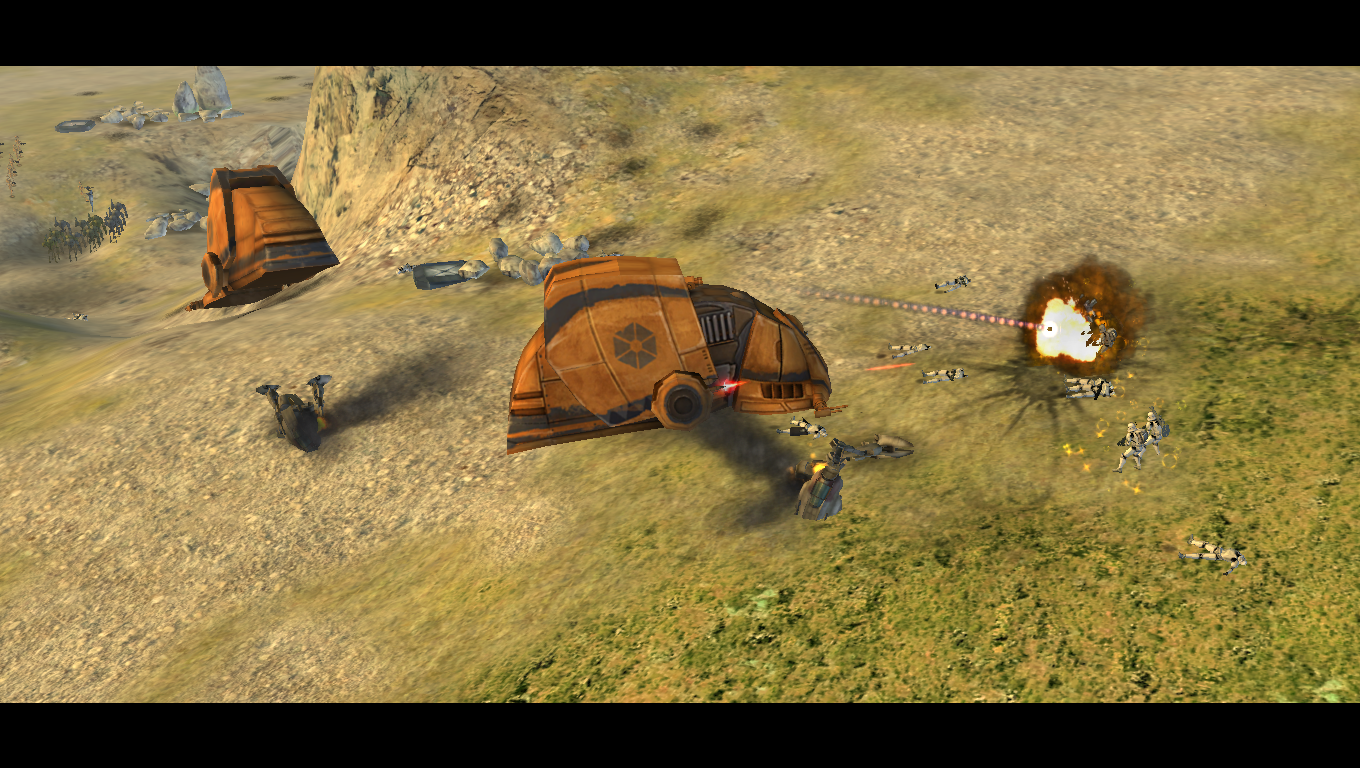 And we finally was able to show some custom icons, in the current case, for the Phase 1 Clone troopers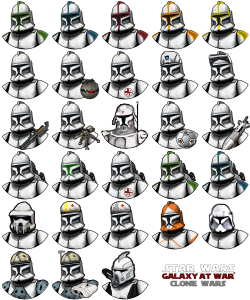 In November we got our first jedi in game - Saesee Tiin in both variants (of course not in the same time :) )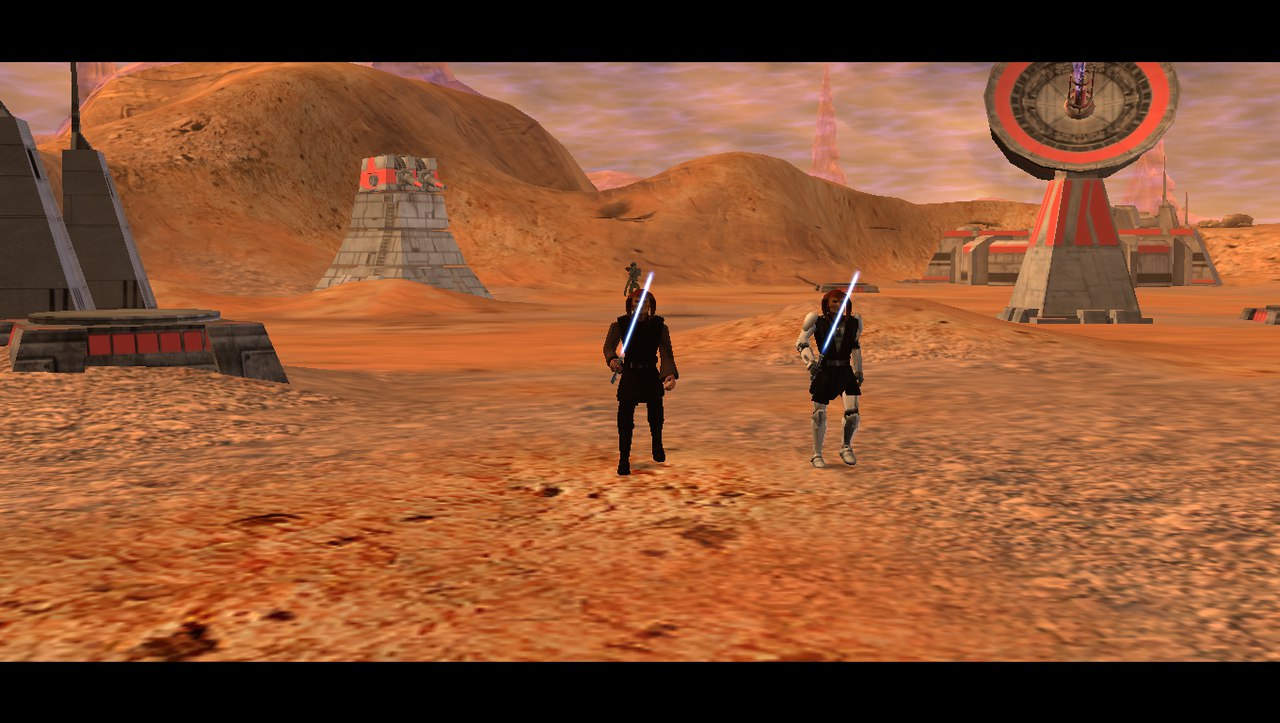 And we continue with coding and refining the small details, but this time with vehicles
We literally pushed the limits of the game with a full Clone battalion
We expanded the Droid army with DSD1 dwarf spider droid and A-DSD advanced dwarf spider droid
The unique to the mod(so far, of course :) ) Sniper Droidekas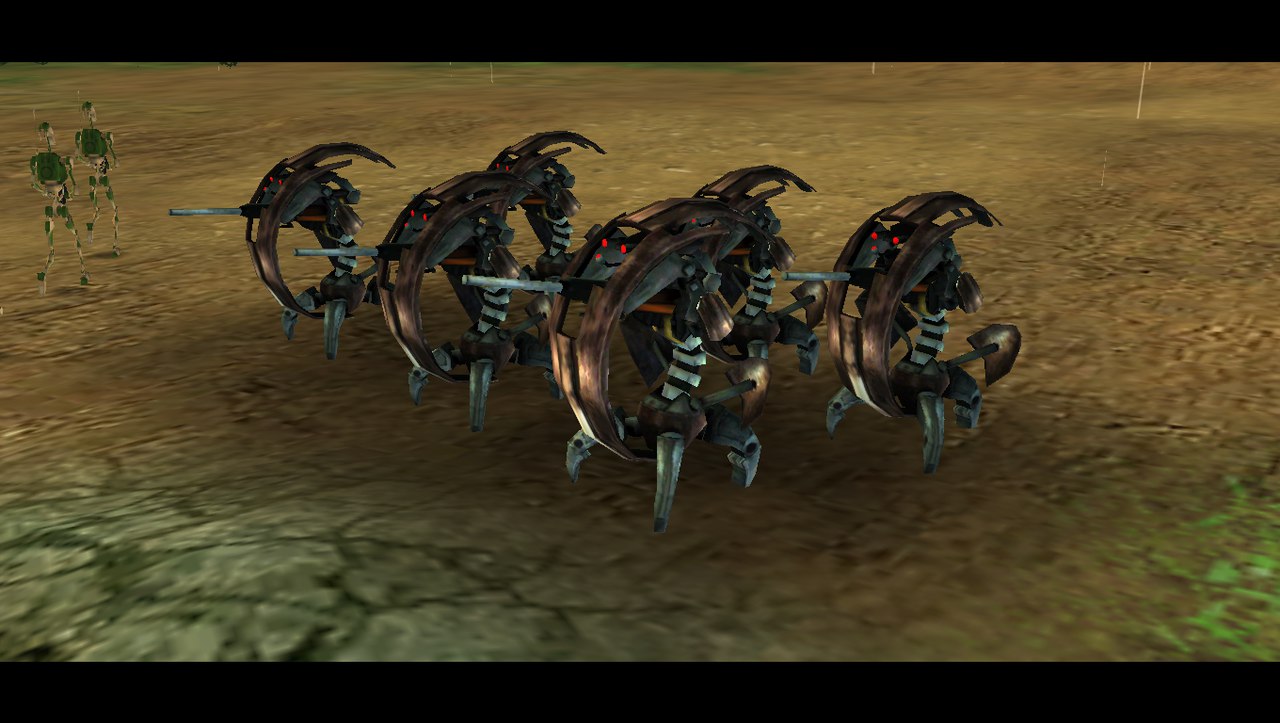 Octuptarra Tri Droid, both variants
B2 Rocket trooper and B2-RP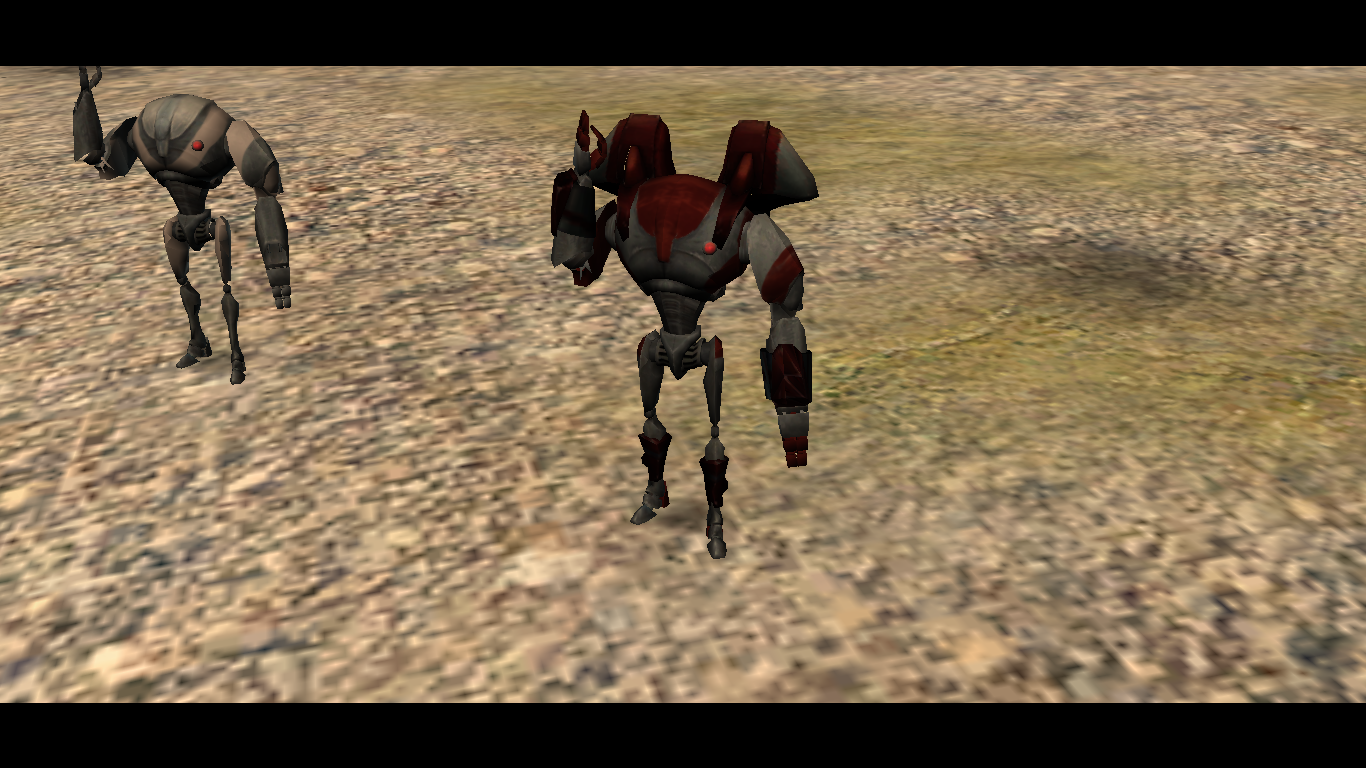 And new AAT planet depending variants
We finally finished and added ingame new unique map - Christophsis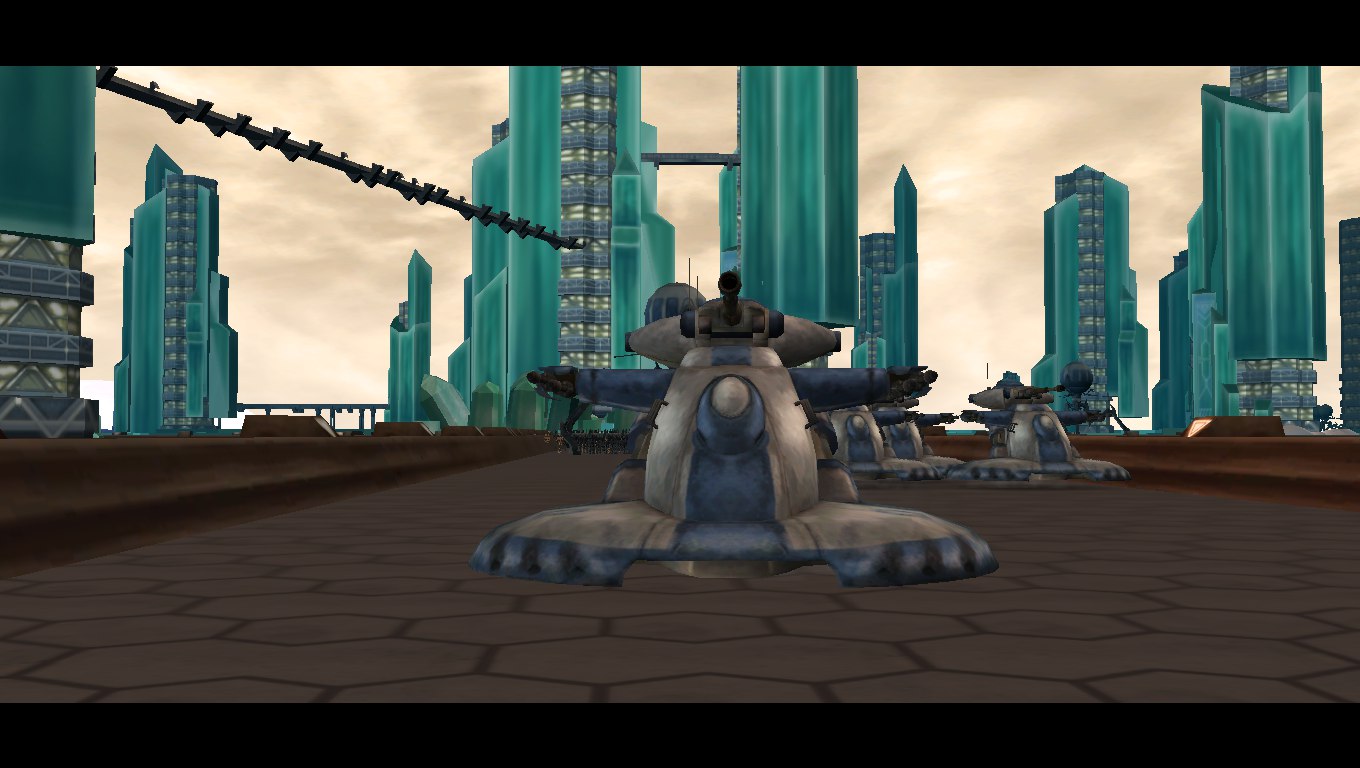 And we finished the month with some space units, the Arquitens-class light cruiser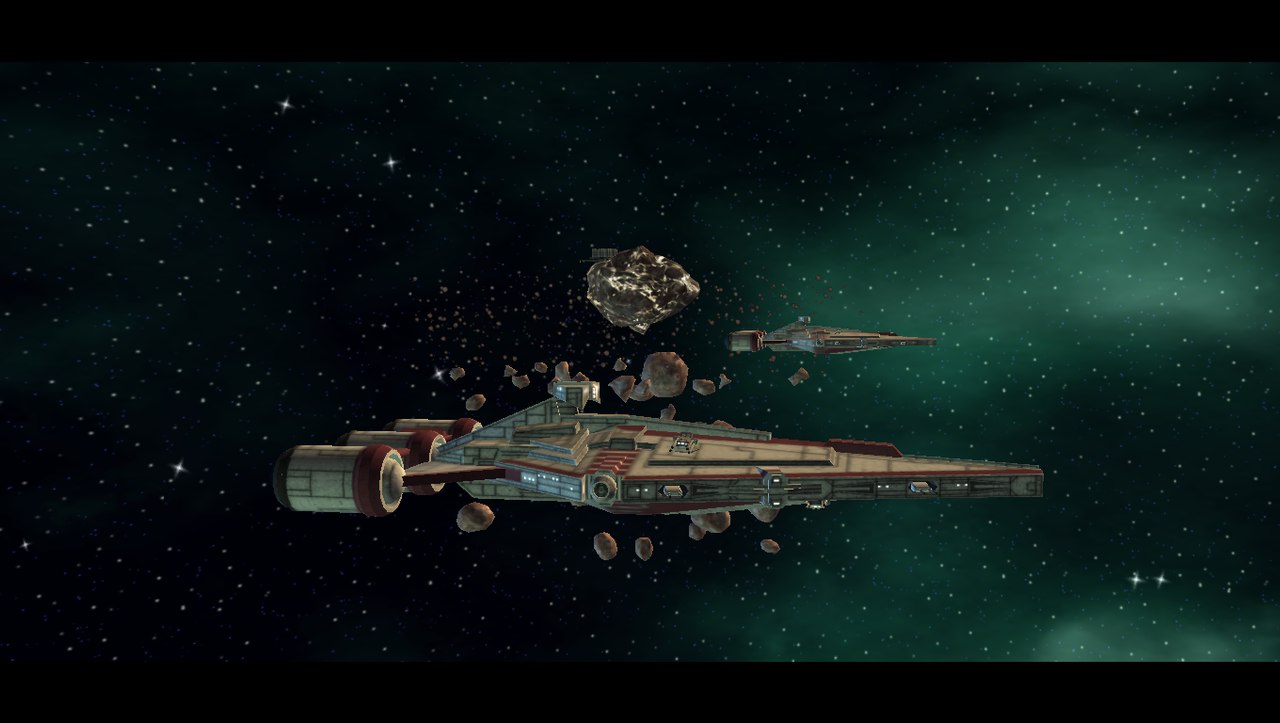 December started with one of the new Splash screens, we are going to add, and the 2017 MOTY Awards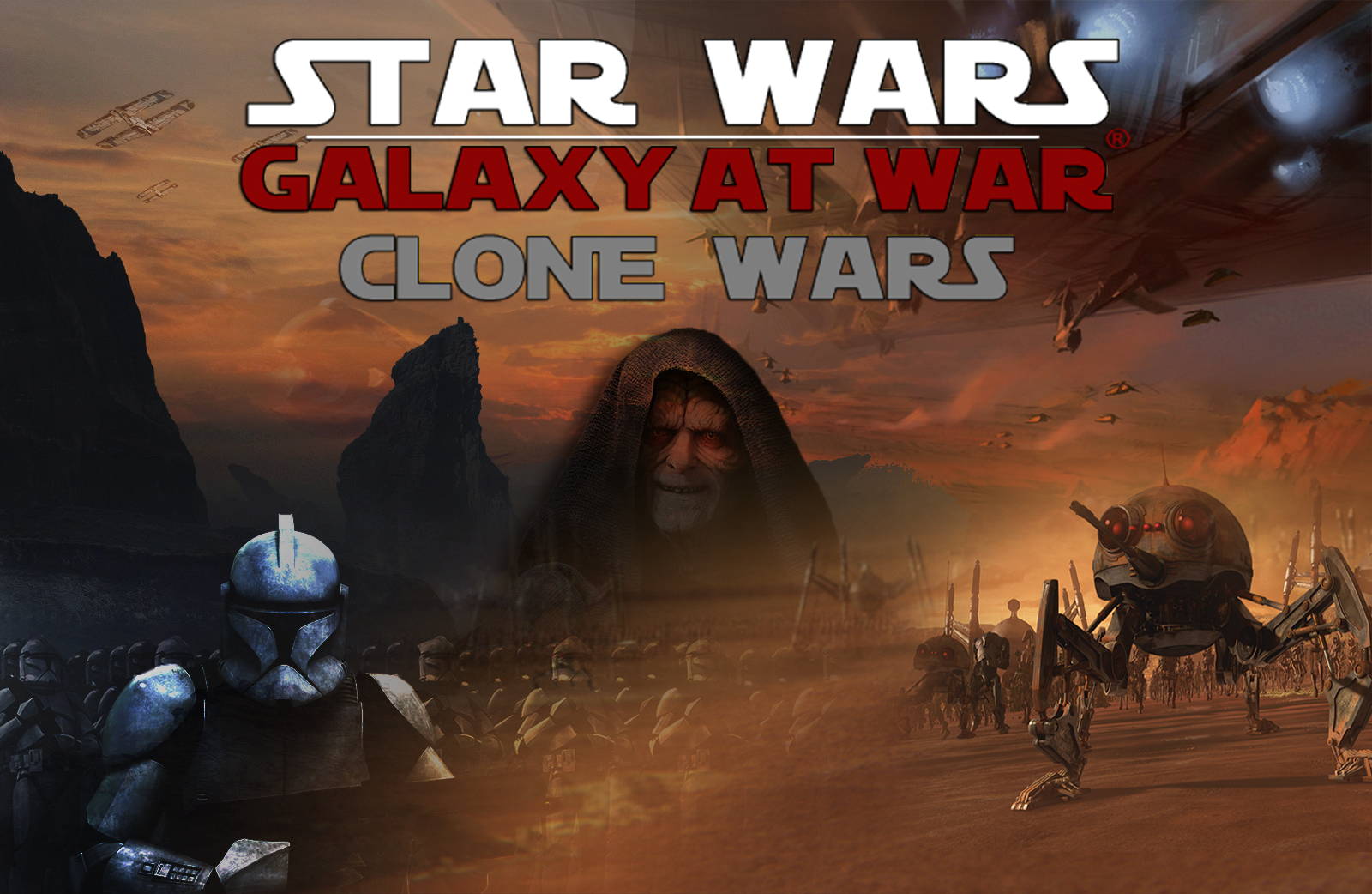 New minor heroe pilots were added to the 212th Attack Battalion, in their Phase 2 customised armor - Engle, Killer and Odd Ball
And some new heavy vehicles - the UT-AT and the AT-AP
The 327th Star Corp received unusual reinforcemenst from a Gelagrub Riders unit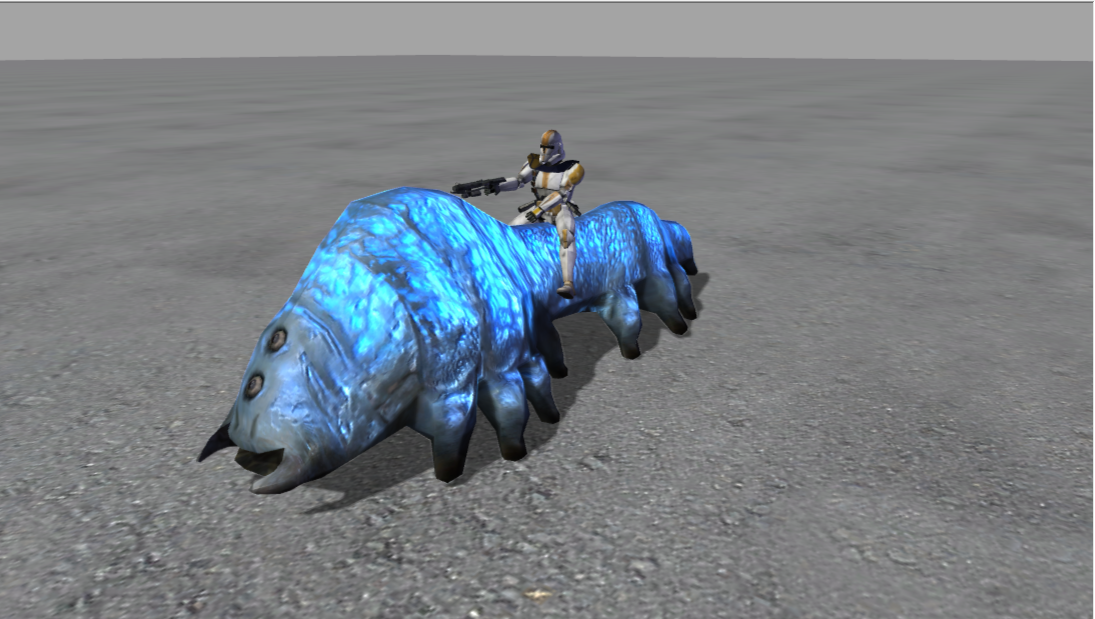 And more space ships were finished - Pelta-class frigate and Consular-class cruise
And Venator-class Star Destroyer with animated hangars ingame, a dream of many FOC modders (including ours :D)
And finally for the year we showed you the new Providence-class carrier/destroyer and the "Invisible Hand"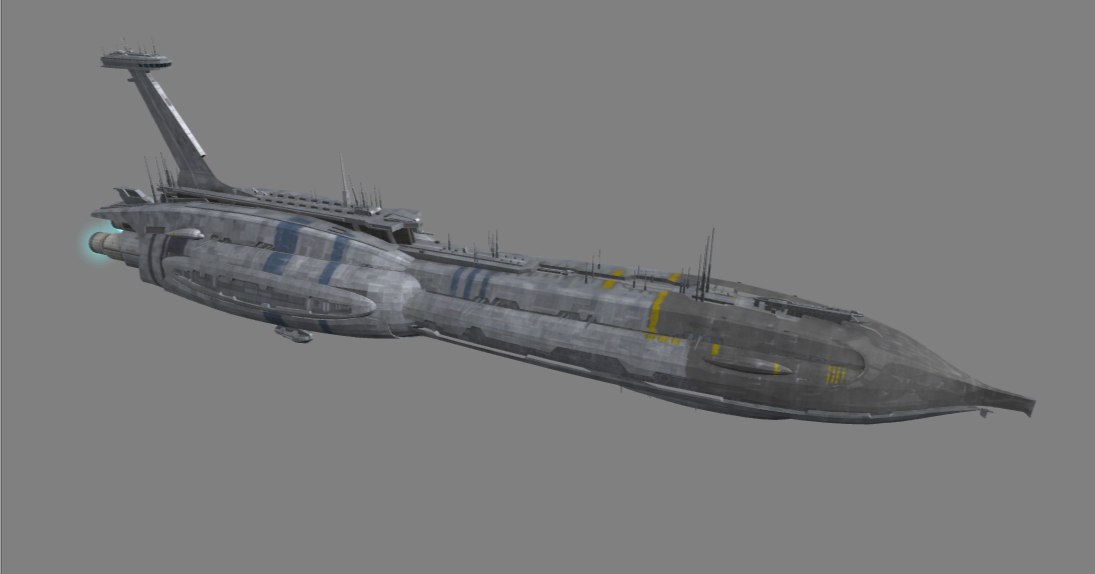 And the new finished Republic Space Station. More details and a lot of new space pictures are planned for the beggining of 2018 and you should expect a lot :)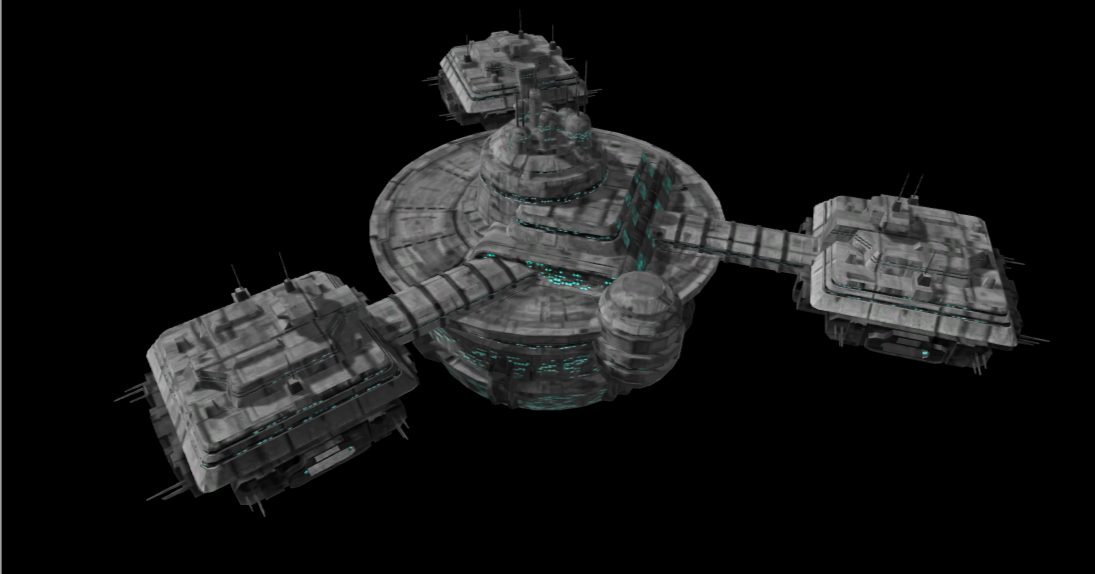 As conclusion, I want to thanks to all our supporters. You helped us again to reach to the Top 100 in MOTY2017 and we are very thankful for that :)
We didn't make it this time to Top 10 like last year, but it's more than enought for us to know that there are still people behind our project :)
We also have a new team member Ahsoka-Tano and we lauched our own Discord Server

Well, guys, I think that was everything important from the past 2017 :) (remind me, please, if I missed something :) )
Finally to conclude this article, I want personally to thanks to fr0st47, as he actually kept alive the mod through the year as one man army :)
OK, guys, that's it for this year, have fun with New Year celebrations, see you soon :)