With the release date quickly approaching, we have been working hard on multiple fronts, hoping to eventually meet each other in the middle. Between the finishing touches to our character models and remaining user interface details, rigging and getting started on character animations, and the beginning of sound implementation, we've been very busy bees indeed.
However, we also reserved some time for something essential when it comes to game design: user tests. We've been testing Eclipsed's Alpha Build with users from the game's target audience and the feedback we've received has been very enlightening and will certainly bring about some necessary changes to Eclipsed's gameplay. But that's news for another day!
Drum roll, please, as the guards are about to enter the scene! Or better yet, they came, they saw, and they conquered our game project in Unreal Engine! And what a feat! Back in May, when we presented the game's antagonists' concept art, they were just an idea, but now they're more than a concept, they are fully-fledged 3D models.
To refresh your memory (yes, we know it's been three months!), here's the concept art for the guards, which are meant to represent both Light and Shadow abilities. As with Aelizia's model sheet, we had to update the ability icons on the chest plates with the light and shadow icons created for Eclipsed's User Interface.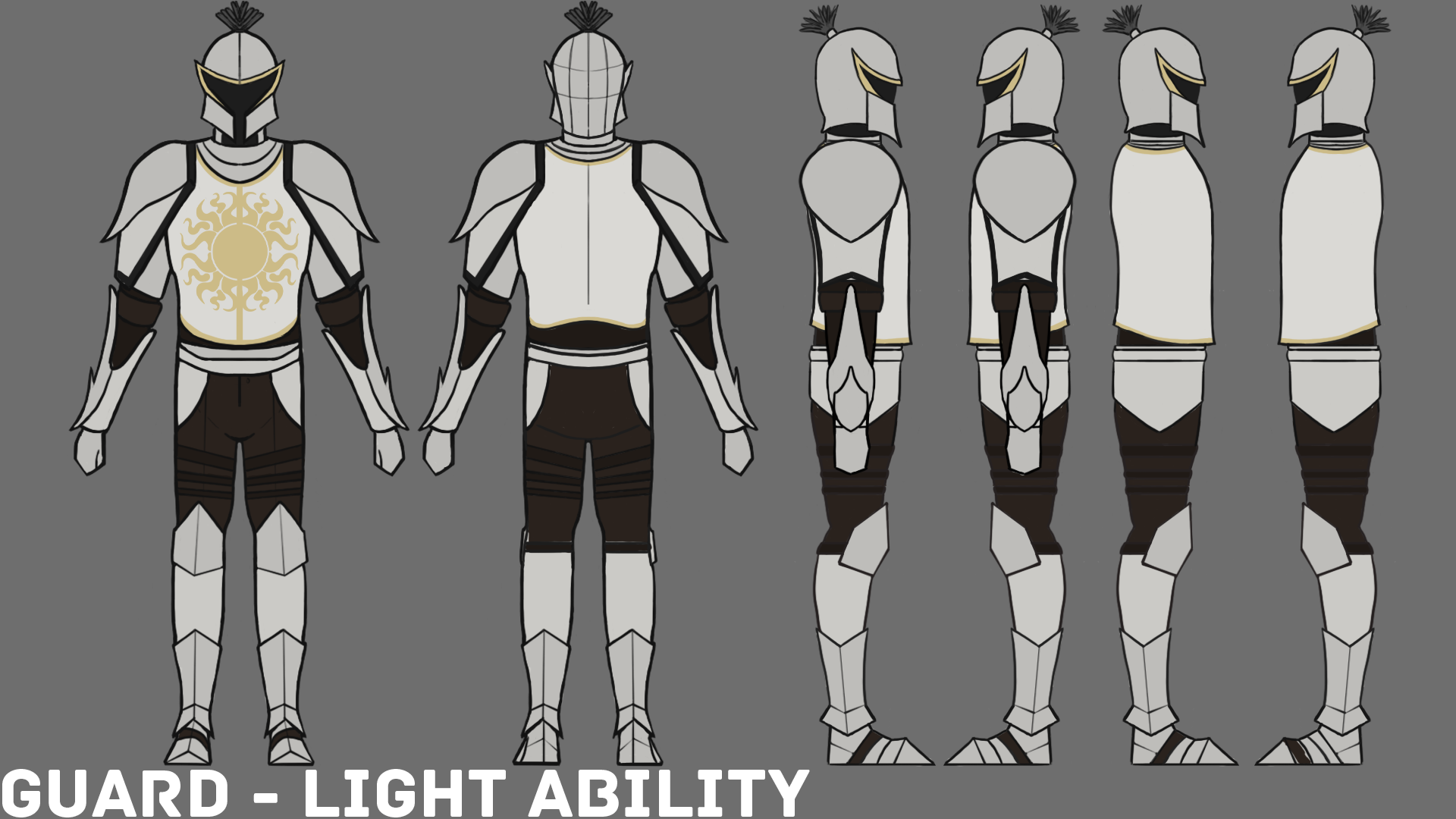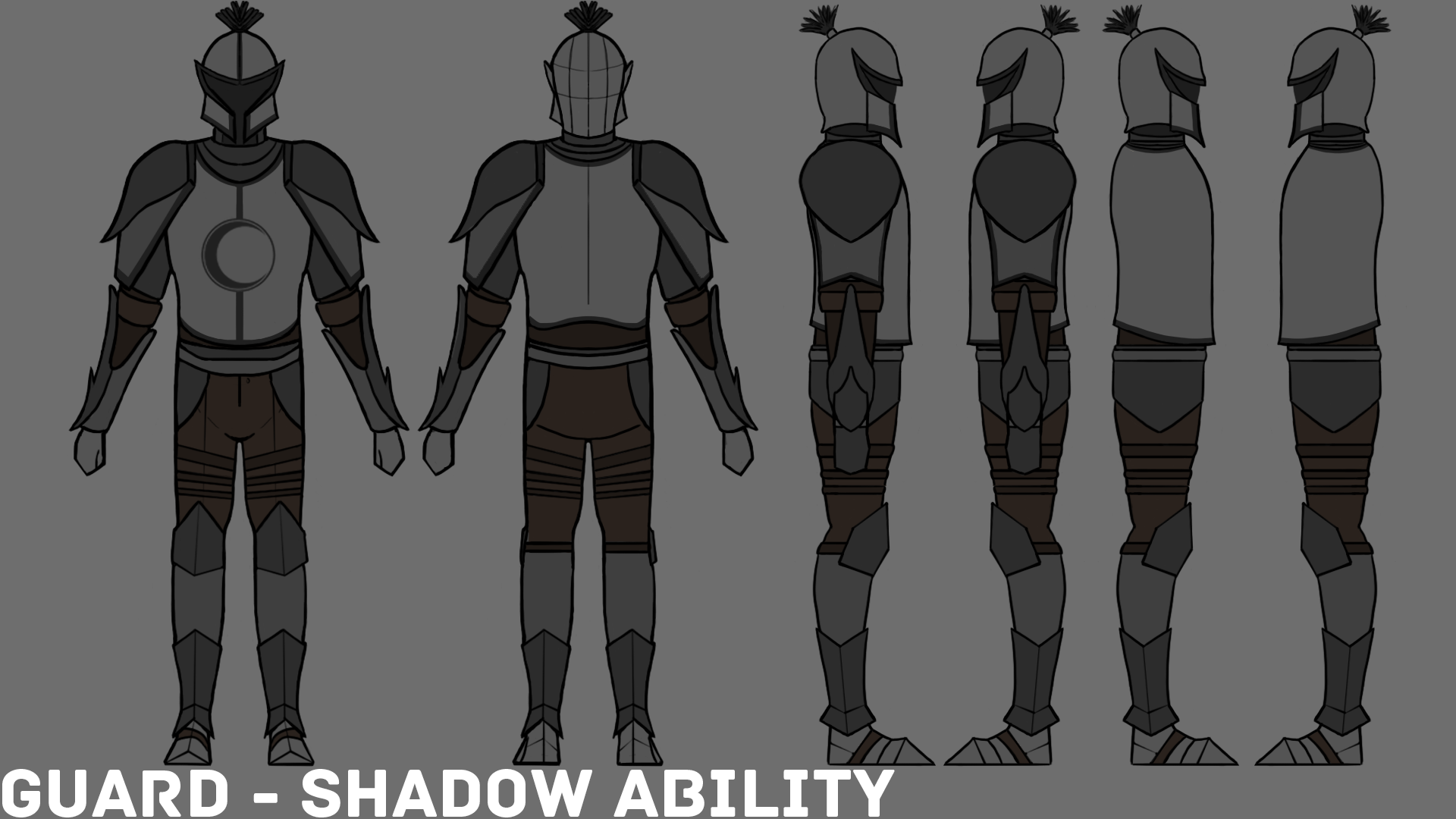 After a few scares with stretched UVs and remade UV mappings and textures (and a 90 minute struggle with UV transfers to a skinned mesh), we cried for joy when everything was finally the way it was supposed to be inside Unreal Engine and we were finally one step closer to the finish line. The road was long and hard, but we made it out with only a few scratches!
We won't delay it any longer, here they are: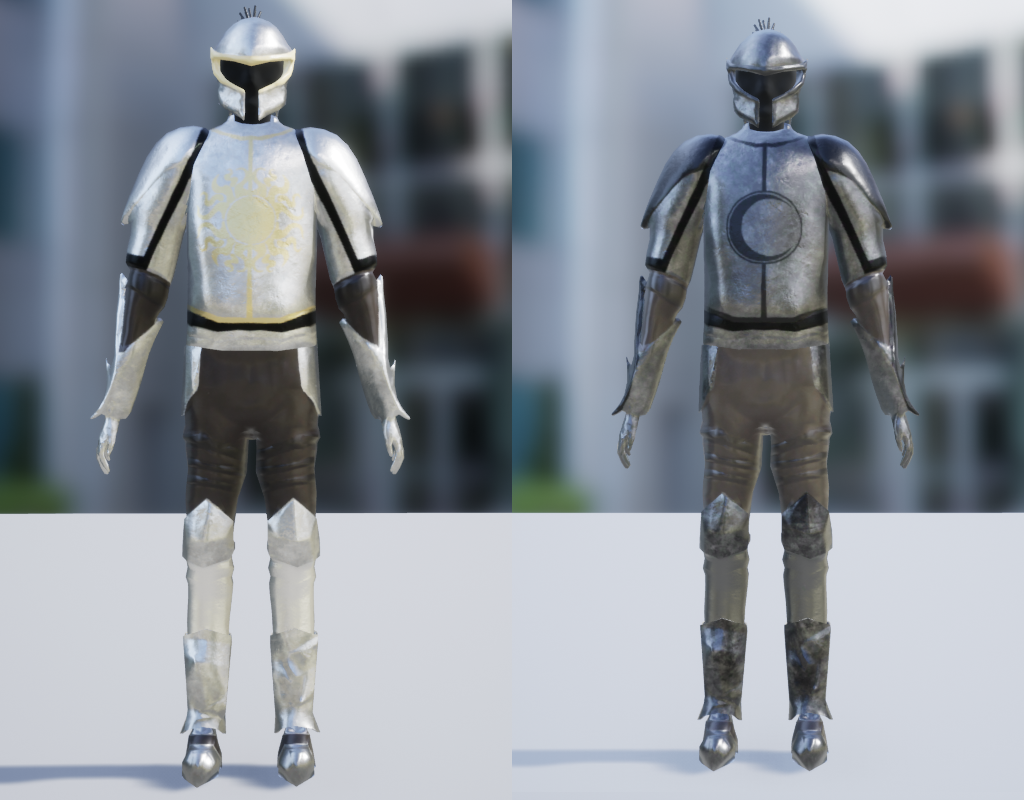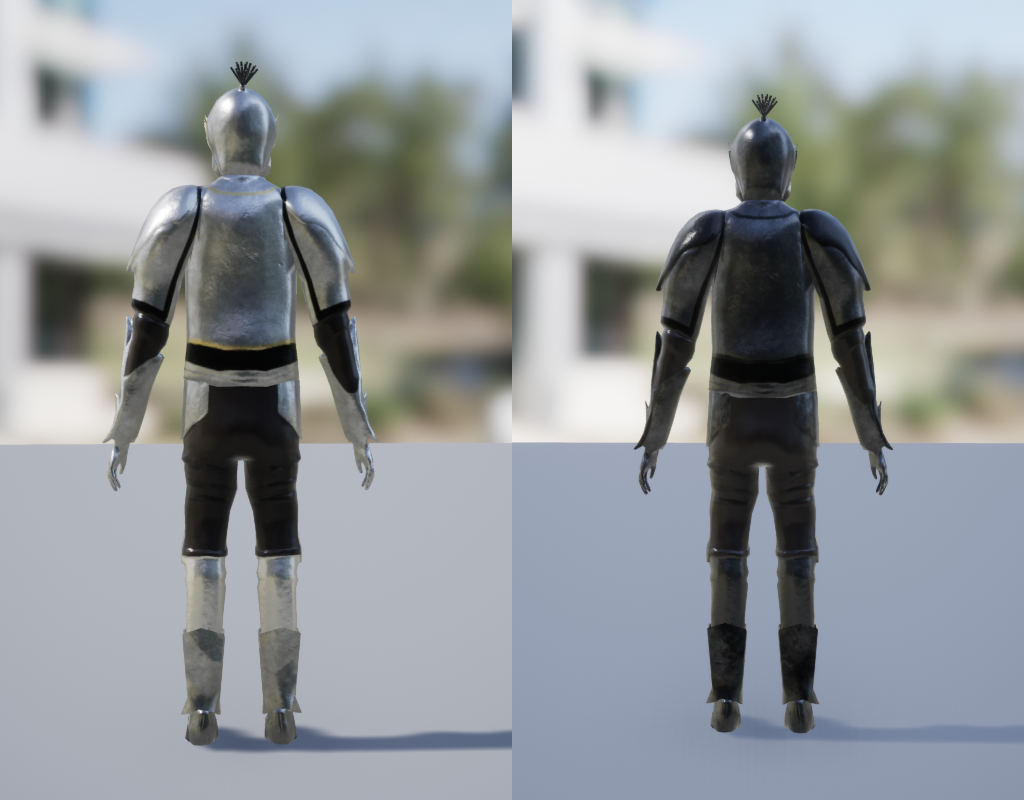 As you may have guessed, we are using the same model, but with different textures. We believe it's a clever way of adding visual diversity to the game while saving precious production time. Like with the reveal of Aelizia's model, here are a few close-ups of both versions of the guards' mesh: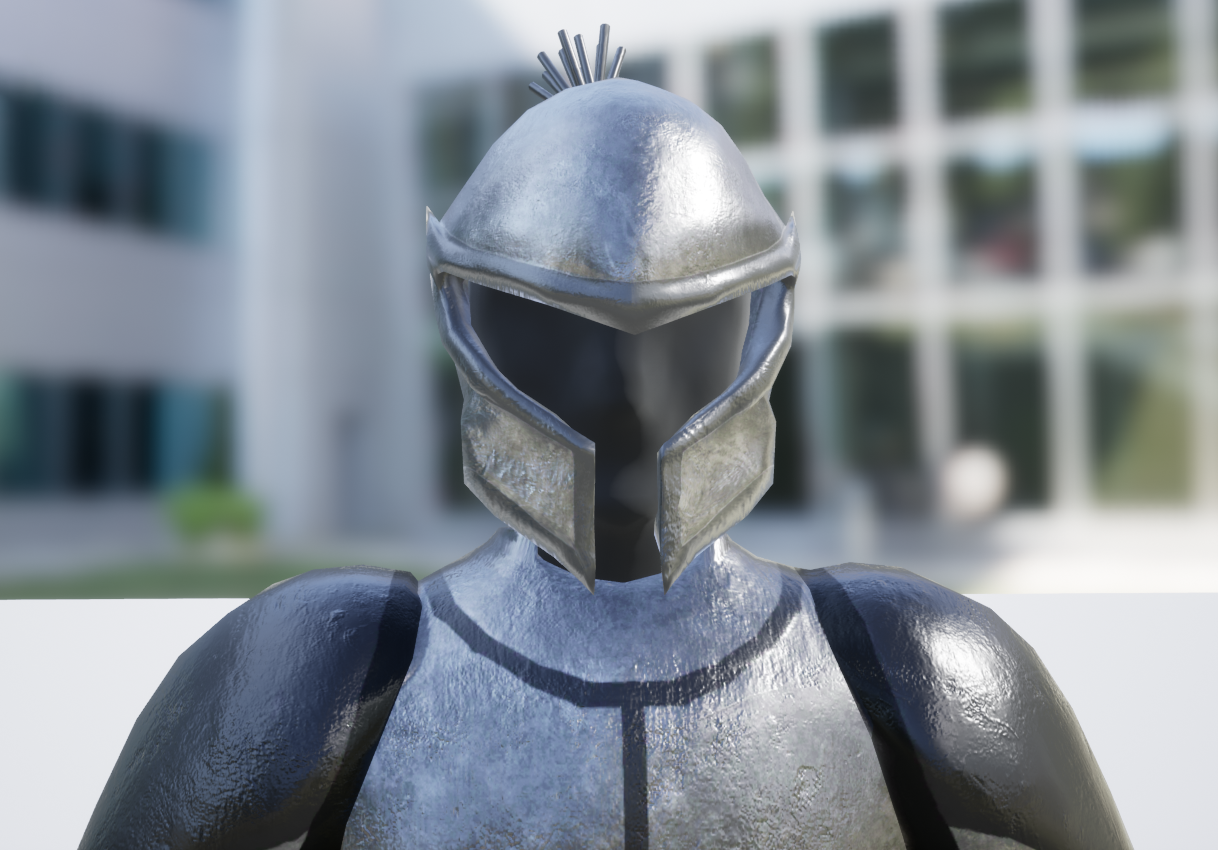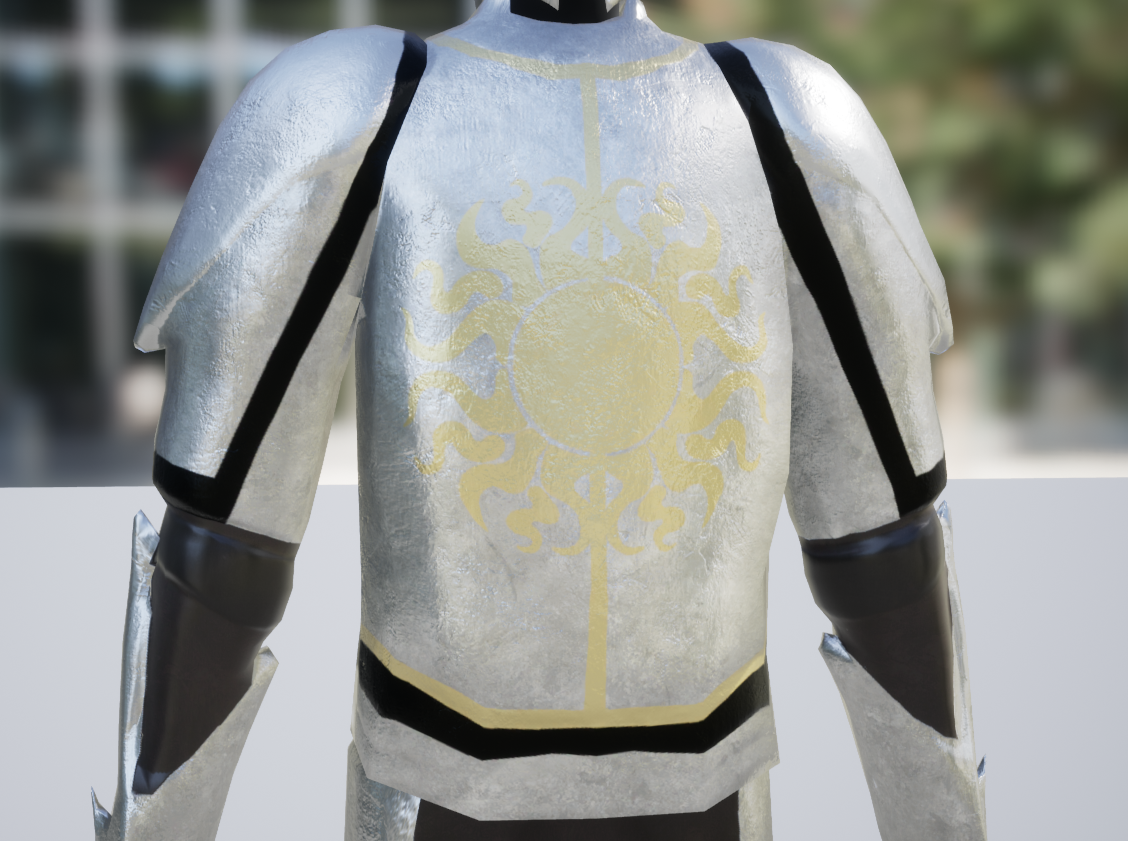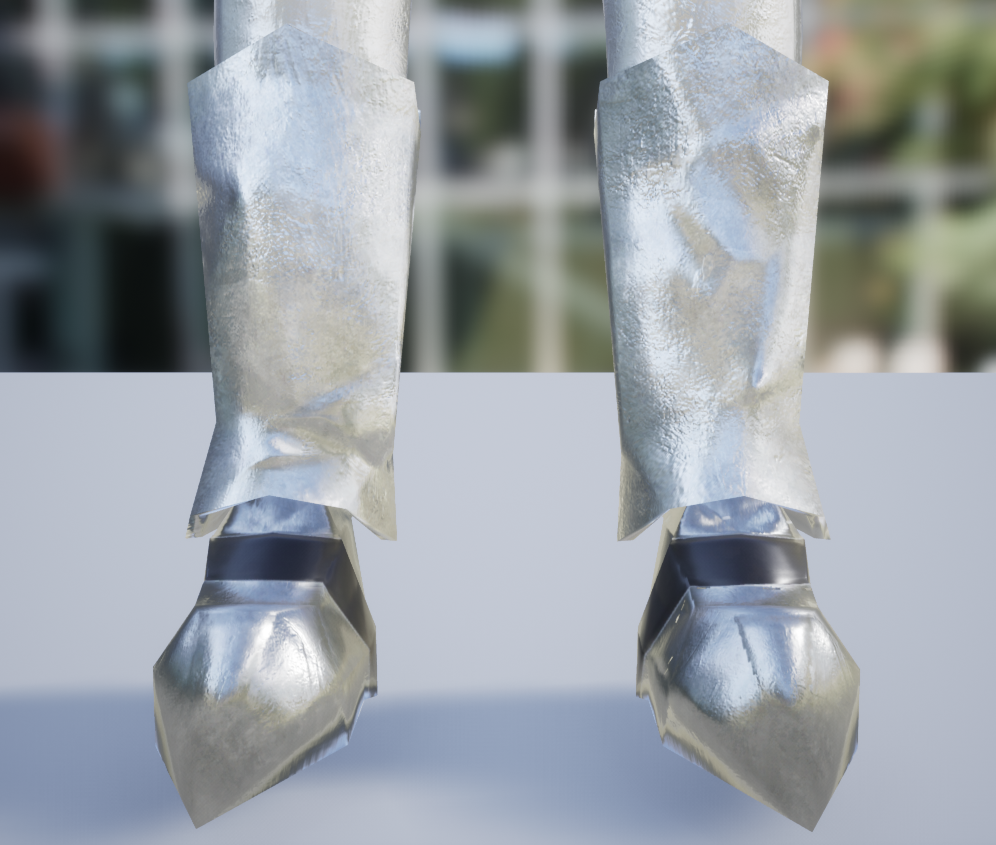 What do you think of the guards' 3D model? And the use of different textures on the same model? Do you think it combines well with Aelizia's mesh? Tell us everything! We'd love to know your opinion!
Stay tuned for more Eclipsed news!
#gamedevelopment #indiedevelopment #indiegame #indie #gameart