I'd like to present you "Fly for bubbles", the game I'm working on.
It's a game about someone small who escaped from boring ordinary and went for the dream. Through the obstacles and difficulties.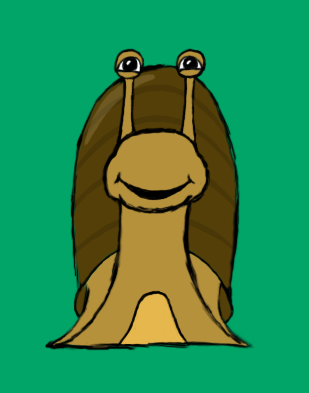 But it's behind the scene. In the game you find fun, challenge and a lot of unexpected situations as a result of physical interactions.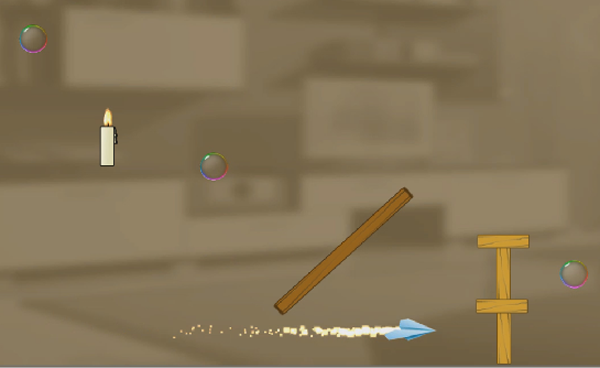 Our hero will escape using paper plane. A dream of the main character is to get to the mountain he sees through his window every day. His route will run 5 locations, each of them consist of 16 levels. I will try hard to convey different emotions in these locations.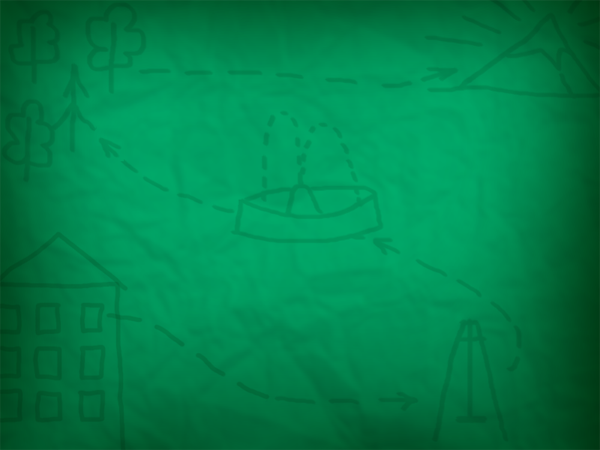 The main goal is to burst all bubbles on the level. And the bonus objective is to land on the special place. To do this you can select initial direction by moving mouse up and down with holding left button, and initial impulse by holding left mouse button on the center of the "Start" button. Also you can steer the plane in the flight by moving mouse up and down.

I often receive advices to make steering so that the plane would follow the cursor. If I did so, the game would lose opportunity of physical interactions, which bring a lot of unpredictability and fun. Imagine such situation and you'll get what I mean: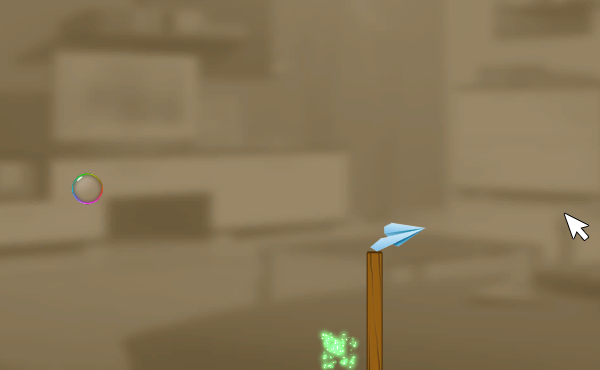 I can make the plane dancing on that log :) In other words, the plane will not be able to fall down in adequate manner. So... Just up and down :)

Thank you for your time.

I would like to hear your feedback. Also, if you have any ideas concerning items to add for interacting, and how to make the game more interesting, you are welcome.