The Call of Liriel is an indie RPG game inspired on 90's first-person party-based free movement RPGs. Main inspiration from classics Might and Magic 6,7,8 and Wizardry 8. Over the past few years, all the first-person RPGs developed by the big companies were either solo (no party), or grid movement (no free movement). This is a game that recovers the first-person party-based free movement RPG.

You are a party of four novice monster hunters looking for your next adventure. You heard about an island where inhabitants are terrorized by a group of giant spiders. You travel there to start your epic monster hunter career. Things will become increasingly complicated as you join the battle between light and dark forces!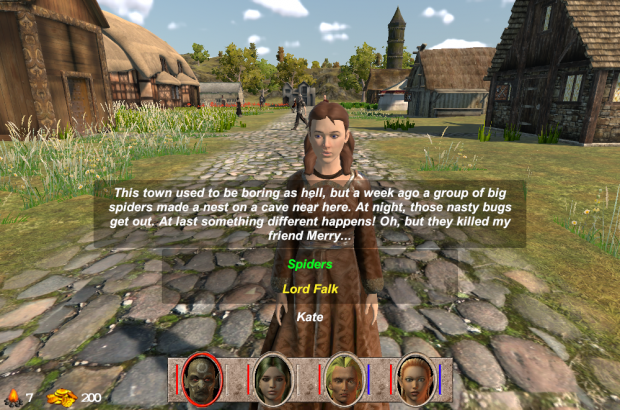 90's first person party-based free movement RPG look with modern 3D graphics
Open world (sandbox) game with an epic story going on in the background
Custom realtime with pause combat (similar to turn based combat)
9 different professions to select from
Character leveling and skills proficiency
Spells divided in different magic schools (around 50 different spells)
Different monsters and creatures to battle with (around 35 different creatures)
Weapons animations while attacking
Speaking characters
Day/time cycle and weather system

We have developed most of the main gameplay systems but there are some remaining to be done. The first outdoor location with its caves is almost finished. There will be around 13 outdoor locations, we have a long way to go, but we are in love with this project.