The Gears of Eden team has been hard at work. For our art and dev team, that means designing and implementing in-game resources. For our writing team, that means research and planning. But, for all of our team, that means we get the chance to test our cool new toys and show them off for everyone to see.
To accomplish this, our team recently held our Gears of Eden Discord day on December 9th. In case you don't know, Discord is an app that allows gamedevs to make their own chat servers and share images and info with people who join (here's YOUR invite). We shared our new rover design, talked about influences for the game, explained how this project got started, and streamed the first meeting between our old rover and the new one. Check out the first meeting:
Since then, the art team has been hard at work on base design and updating our UI. We've gone over quite a few models looking to find the right fit for our game. Because the bases are to be used by rovers, and modular (read expandable!), we decided that design must be functional rather than just aesthetically pleasing.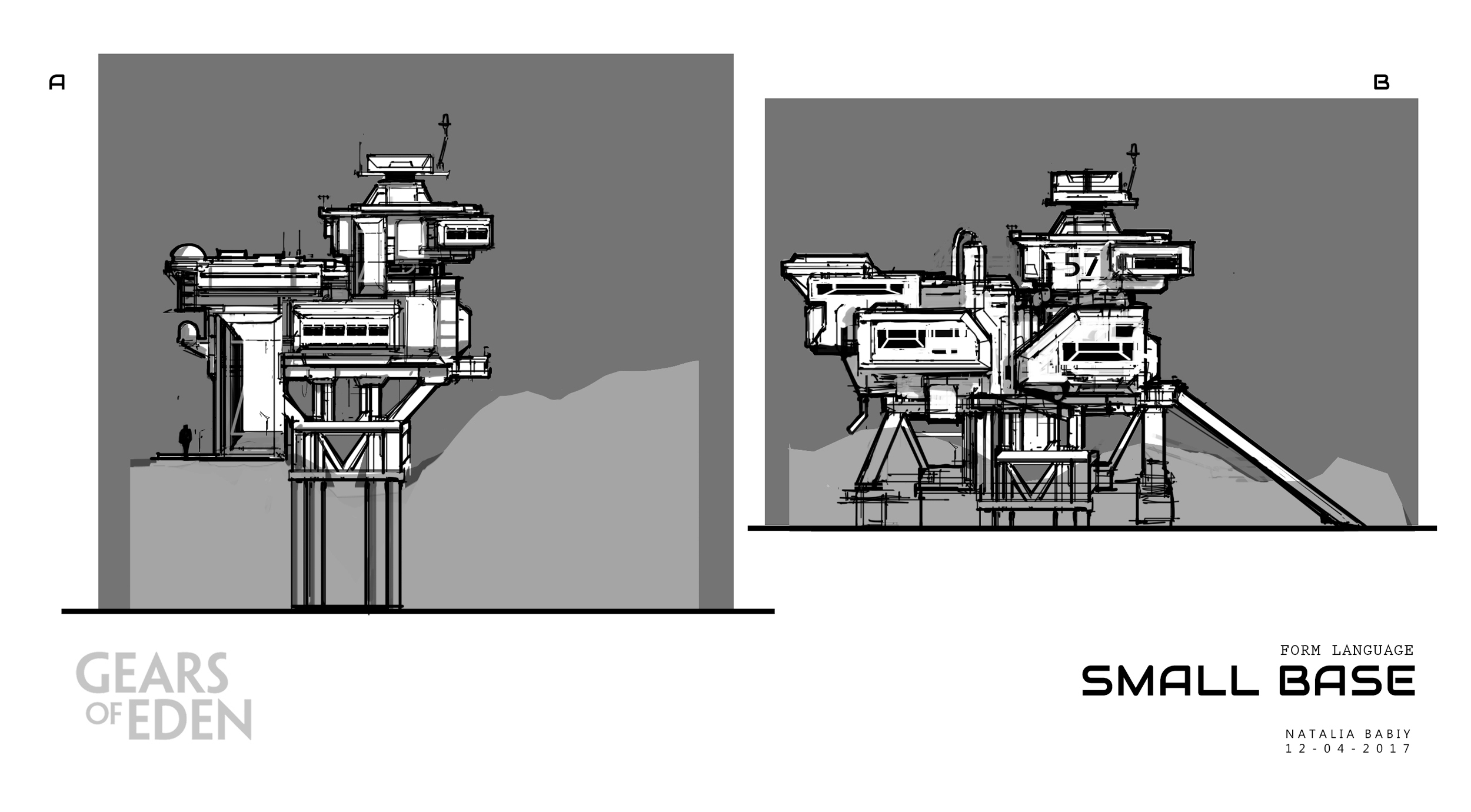 The images above were just a few samples that we reviewed, and we are getting closer and closer to deciding what the base design will be for Alpha 2. Based on these images, our team was able to render a sample of the base in-game.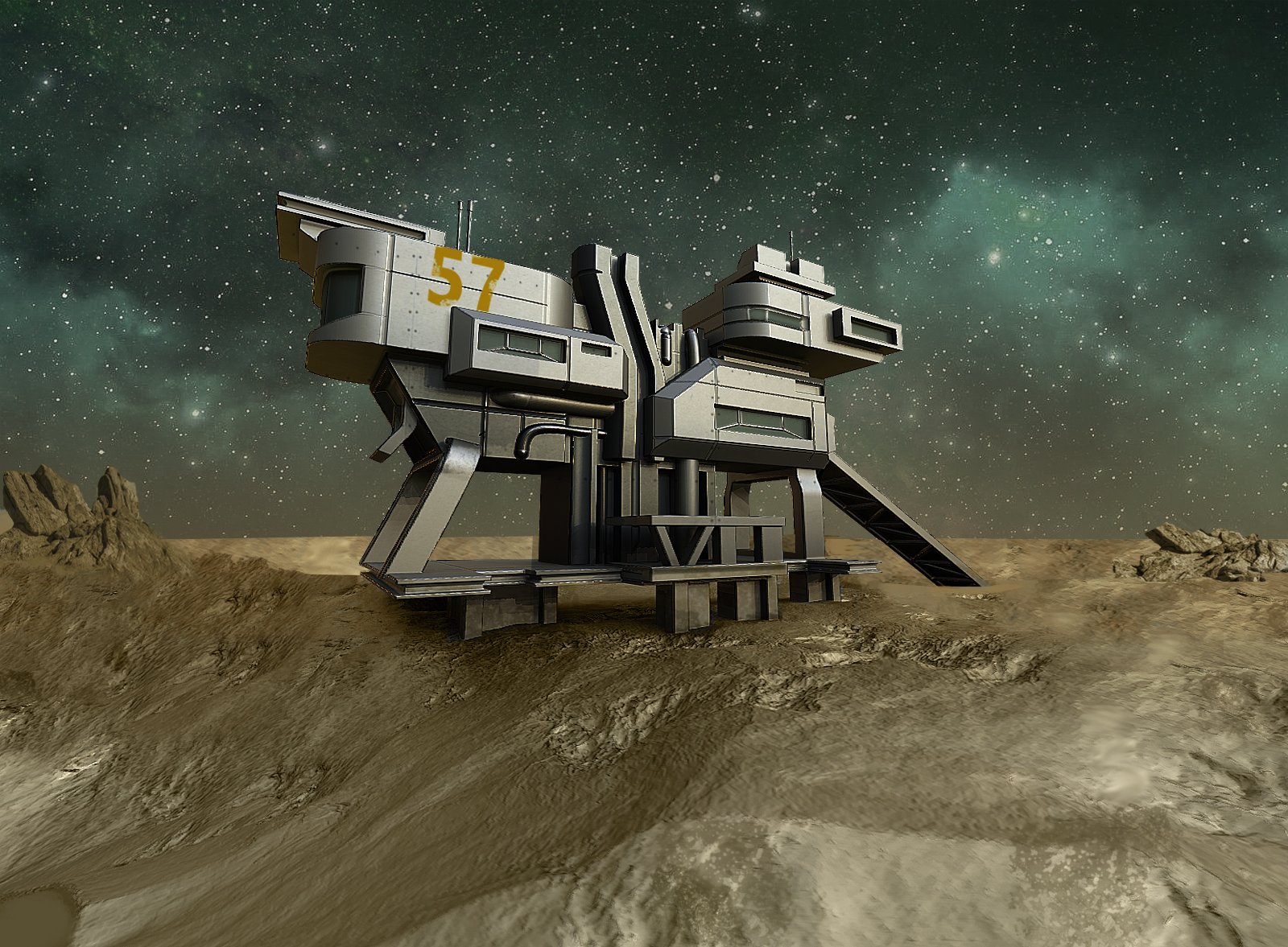 As mentioned, our UI is being updated to be more intuitive and provide better information for players. Instead of clicking on the gears to craft using the inventory, there will be separate tabs implemented. The Crafting tab will show all blueprints collected, which you will then be able to craft from if you have the resources.
With that in mind, we've been doing some more Twitch streaming. Some of that has been development videos, and some of that has been members of our team showing off some games we enjoy playing. Here you can see Sledge going over the new UI, testing out the new rover, and doing some crafting:
We're making a lot of progress, but Alpha 2 is going to be a critical phase for us. Right now, we're doing all our development at our own costs, with a small team. Once Alpha 2 is out, we're going to have to find a way to secure some financial backing if we want to finish our demo in a reasonable timeframe. That's where you come in. We really, really need your help in growing our audience. Please engage with us, and follow us on our various social media accounts to help spread the words to others. Like, comment, share. And, if you're able, you could always support our endeavors at our donation rewards page, or through Patreon. We literally cannot make this game with you. Thank you so much!
This is going to be so fun! We can't wait to show you everything we've been working on these past few months, and it'll be a great stamp on this stage of development! If you want to see how we get all this done as we get it done, follow us on Twitter, Twitch, and Facebook for all the latest and greatest news on Gears of Eden.