Ever since I started the mod there was no clear vision on how the mod's mission set will be like.
Red Counter-Strike will now follow a heavily modified Command and Conquer Retaliation route. Each country DLC will receive their own set of missions related to the general story line. Currently, I will be telling the US and USSR perspective stories along with their allies for example, if the Japanese DLC is finished you will be getting 3 missions for Japan as well as 3 missions for the US, the USSR will follow the same order.
I would like to note that both major super powers will have an updated mission set with each country DLC pack, although the amount of missions will differ depending on its relevance to the story.
Back to Japan, her is a little teaser image of the missions that US will have in Japan that will be released as a prelude in the beta phase: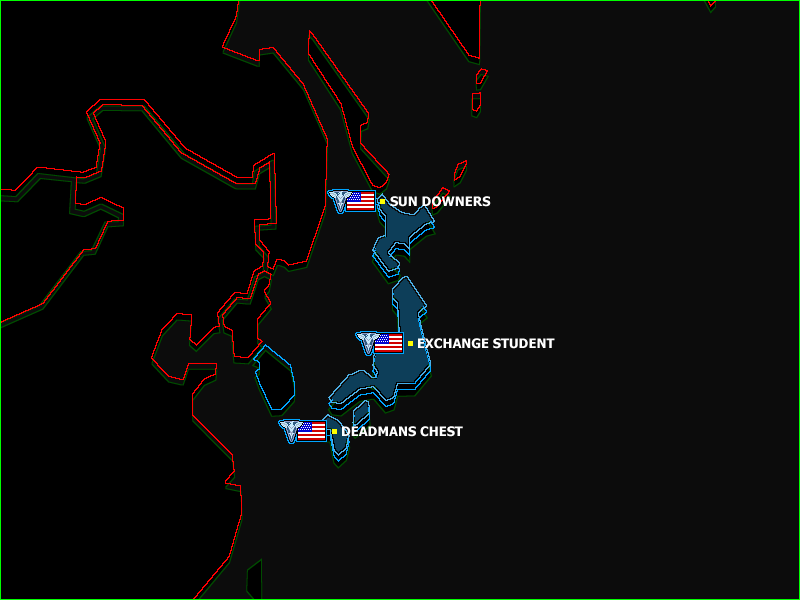 The US related mission set in Japan. Japan will have it's own mission set released separately in its DLC.
Also, I took some notes from Omega Bolt's Red-Resurrection mod and I thought I should follow suit. We are both remotely following the idea "Red Alert 2 the second coming" although to each of us having a different take on it. Anyways, before any mission start you will be 'Filled-in' with your own intelligence officer.
Please mind that the video I will be posting is a test bed to what's to come. Also, this video does not necessarily represent the final product as I may use various other methods to tell the story I have in mind. Anyhow, here is what I have done so far:
You can also follow me in the following websites:
That is all folks !