Hello all, Shane Lambert here talking about what has kept me busy for the last week. I have been tasked with level design and making an infinite terrain that is populated with trees, rocks and places of interest.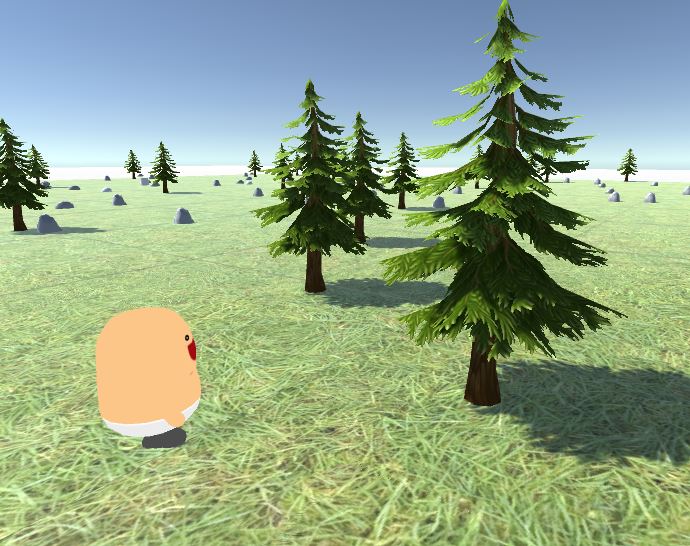 This is a basic image of what I have achieved for the moment. The trees and rocks are spawned when the player walks along the terrain in all directions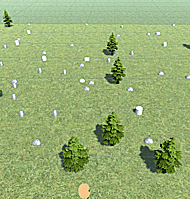 Then they are despawned behind the player to free up some valuable memory.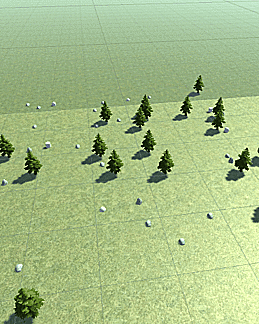 Of course, this is pretty rough looking as I am only testing functionality at the moment and will not represent the end product. The next phase I am working on is to have interactable objects like mines, caves and dungeons that the player can loot and get all their shiny things.
Till next time.