I apologize for the lack of a large update, but work on the mod is still progressing very steadily! I wanted to showcase what the team and I have been working on, and to get everyone excited for out Version 3 Release.
First off for some nice screenshots and images: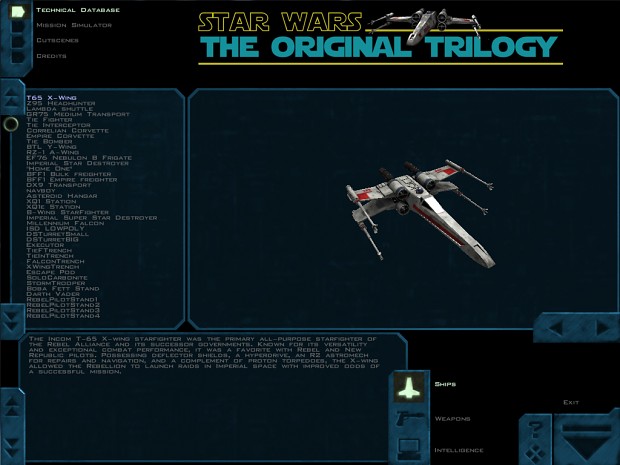 A screen capture, showing off our newly desinged interface. That old FS2 interface wasn't very pretty so coffeesoft decided to give a major, Star Wars-themed facelift.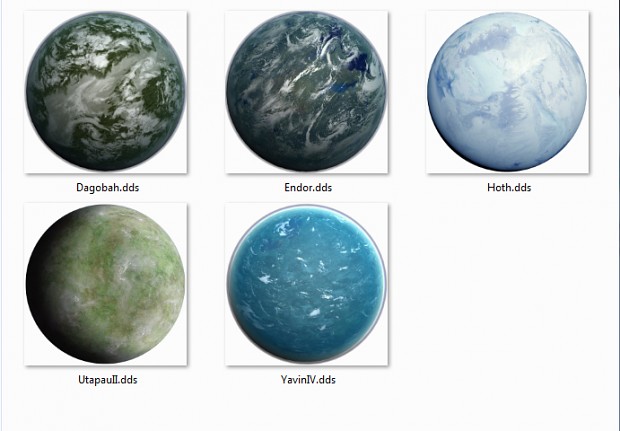 A whole host of newly created planets, that should seem familiar. These will certainly find their way into battles and missions.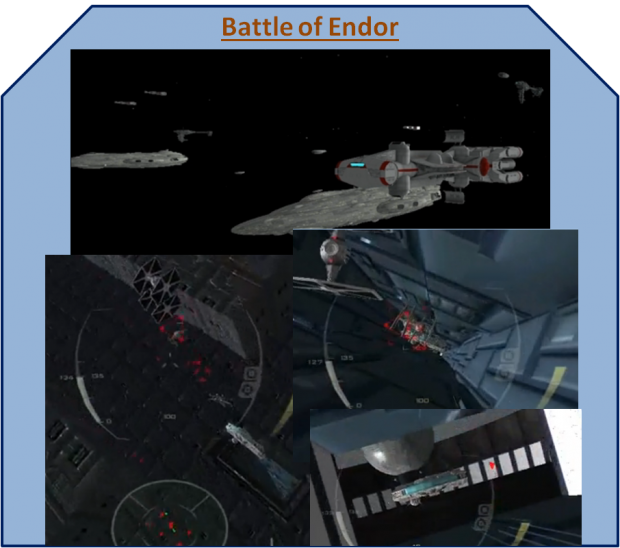 A collage of some battle screen shots from our preliminary Battle of Endor mission. Not the tunnel into the Death Star and the large main reactor in the bottom right.
On my end of things I have been busy implementing lots of new features and improvements. One significant re-calibration is the AI in both ships and turrets, which has been altered to be even more deadly and human-like. To make this mod a bit more exciting I have added a handful of scripts from the FS2 Open Community. These include automatic shield management, in-mission tech room viewings of ships and enemy ships (to better plan you attack), hit indicators, and a toggleable joystick mouse. Also, a large number of bugs have been fixed, including the annoying music bug and turret bugs. New content added includes turret rotation sounds, new textures and subsystems on smaller and larger ships in order to make well aimed hits count more. For example, if the sensors go out, you can't target enemies, or if your engines get shot up you can not flee the system. Big ships also get more subsystems such as fighter bays, bridges, and reactors. There are a few more things left to implement and test, but Version 3 is well on the way!
Finally, as if you want to help or contribute anything at all to this mod, please feel free to send me a PM or leave a message below, we would love to hear from you!