A global Pre-Registration event for most awaited Mobile Action RPG Guardian Light of The World (GLOW) is launched. The event offers each and every individual 10,000 gold coins (Denaries) who signs up for the game in this pre-registration event and gets a chance to win another 10,000 Denaries who share, like or tweet about GLOW. Checkout the Cinematic Game-Play Trailer of GLOW.
Guardian Light of The World (GLOW) Mobile Action RPG Game is developed by Morpheous, the leading game development studio and will be published by The Sanet Group. Noted for its brilliant graphics and awesome sound effects, GLOW is an action-packed RPG that has the mythical themes of Bible as its backdrop. The Guardian is the principal hero of the game who needs to fight off the sin monsters as they try to terrorize the people of the town. Like sins in real life, these monsters create chaos and lawlessness in the land, which the Guardian needs to resolve and bring peace.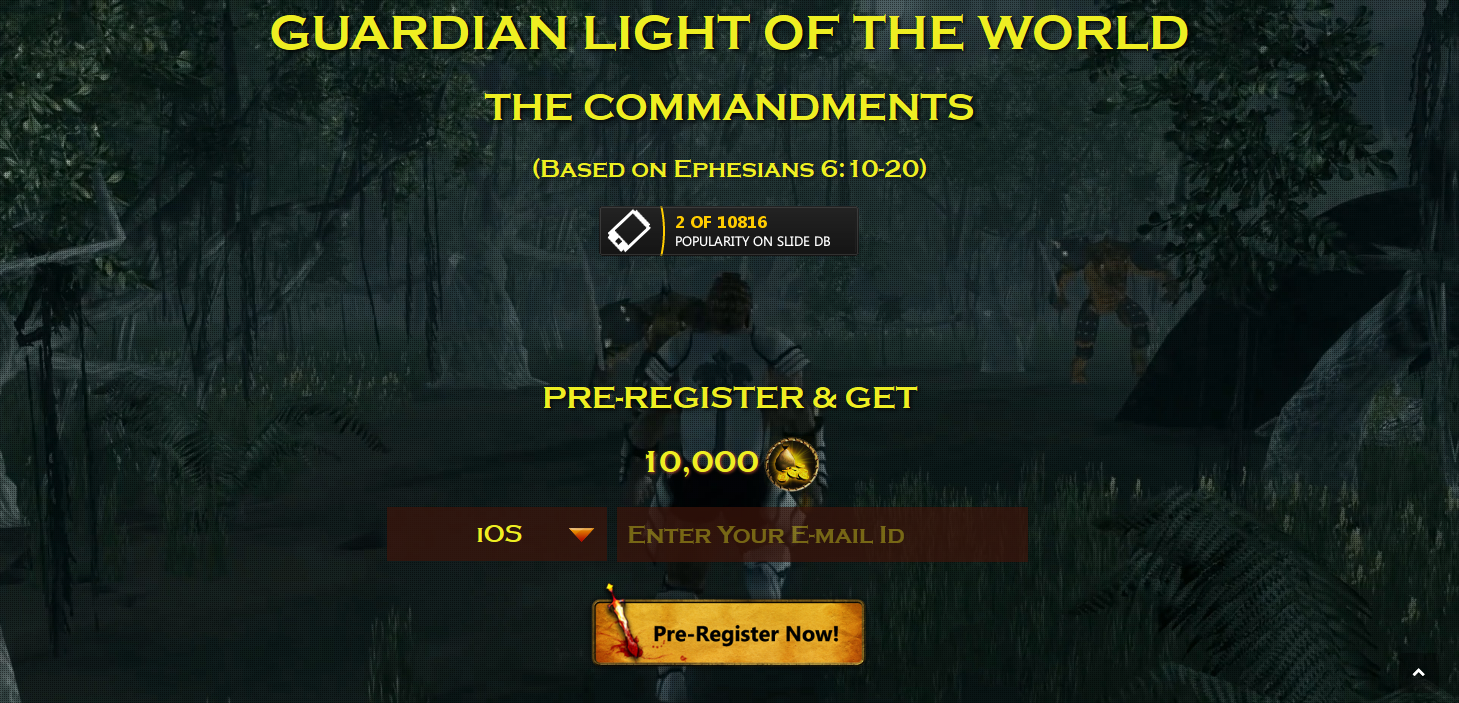 Developed for the iOS and Android platforms, Guardian Light of The World (GLOW) promises to bring full entertainment to the gamers that can be compared to other leading action role playing games that have seen the light of day over the years. The player needs to take on the avatar of the Guardian while playing this game. GLOW is perfect for the large screen mobile smartphones and tablets that are currently being released by different companies. The designing of the game has been absolutely top notch, which is totally evident in the highly realistic scenes and imageries that are depicted in the game. The combination of Biblical themes together with high octane action gaming features is sure to please even the most seasoned gamers worldwide. So, hurry-up, Pre-Register and Claim your Rewards when GLOW Launches!
To Pre-Register Please Visit: Guardianlightoftheworld.com