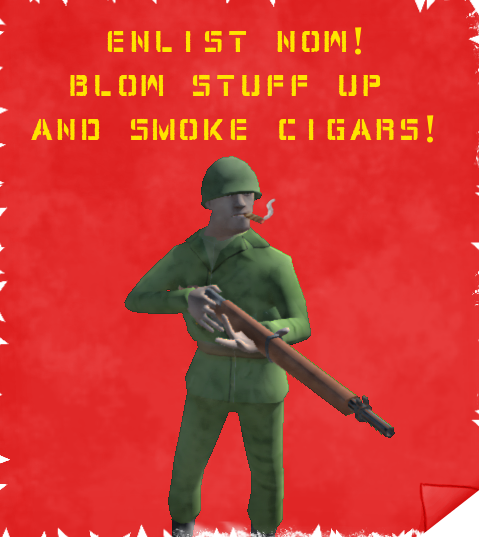 Try out the multiplayer pre-alpha now!
What the Pre-Alpha contains
5 Squad classes-

Rifle Team
Support Team
Shock Troops
Mortar Team
AT Gun Battery

8 Squad Abilities

Rifle grenades, HE and AT
Rocket launchers
Frag grenade volleys and sticky grenades
Mortar Strikes
HE/AT Rounds for field artillery

1 Map

Fight through the hedge rows in the Bocage map!

1 Gamemode

Strategic Battle mode with capture points

Construction/Destruction

Build sandbags, bunkers and tank traps!
Destroy any building in the map, knock out the supporting structure and a building will drop with the enemy inside. A squad shooting through the windows of a building? Just toss some explosives and destroy their cover!
Your feedback is needed!
Please let me know what you think about the game! Leave comments here, on the game site or drop by on the Discord chat room!
Fight them on the land, air and sea on D-Day
The D-Day scenario map features a progressive spawn sequence where the Allies get to drop randomly from the air during the night. By morning, the LCVP spawn becomes available. Taking out artillery guns and beach defenses during the night will greatly reduce the difficulty of the landing.
Each squad spawns in a landing craft; once it hits the beach, the door will open and leave you charging through a hail of machine gun fire. As the Axis, try to drain the enemy team's strength as much as possible with this strategic starting advantage. With the numerical superiority of the Allied team, its a tooth and nail fight to repulse the invasion.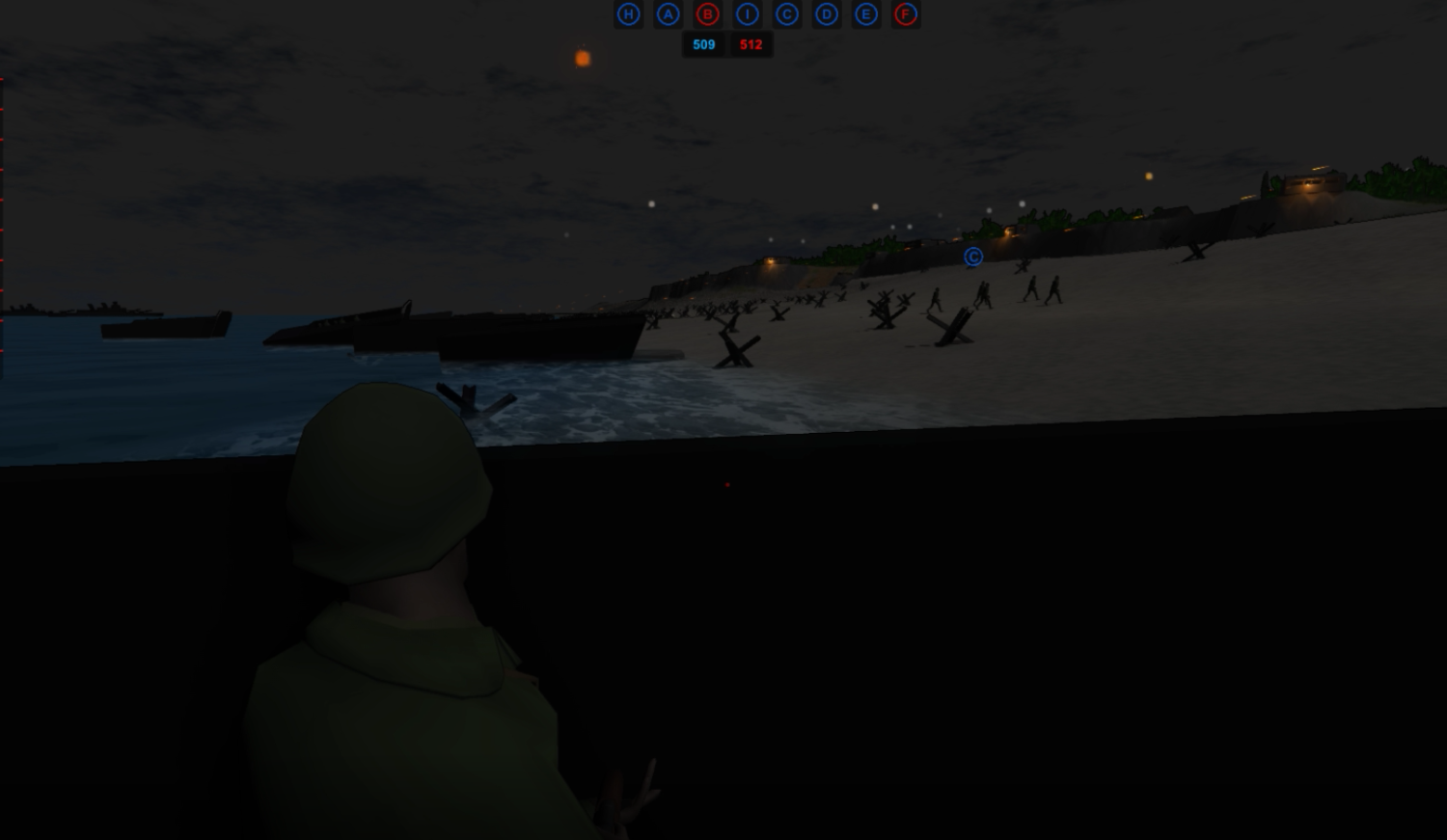 HUD Layout
In the image provided, you can see the basic HUD elements. They were designed to be as minimal as possible while still providing you with all the necessary information. The health and ammo indicators are quite standard to any FPS or TPS game. The squad indicator shows you a soldier symbol and a red health indicator for each squad member. As squad members are replenished, the soldier icon is shown as an ellipse until the reinforcing soldier reaches you from the spawn. Also included is a set of tutorials and key hints to help acclimate you to the control schemes. Lastly, the ability icons display green for ready and red for recharging; the buttons become darkened and slowly light back up with a clockwise fill.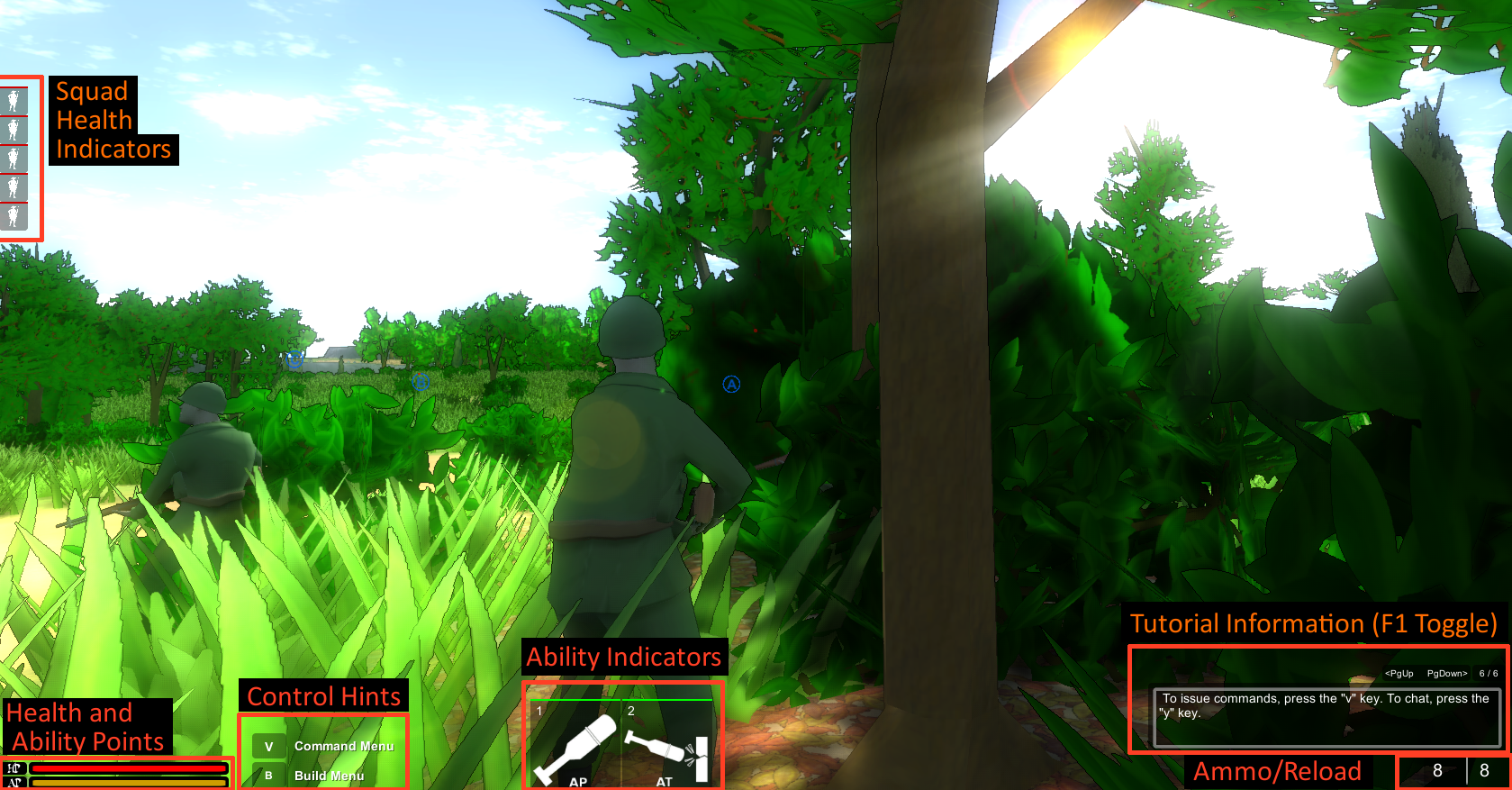 Equipment Bombardments
Some equipment, like mortars, now with a bombardment type ability. You simply active the skill, highlight below, and designate the target. If your squad has set their equipment up, they begin firing.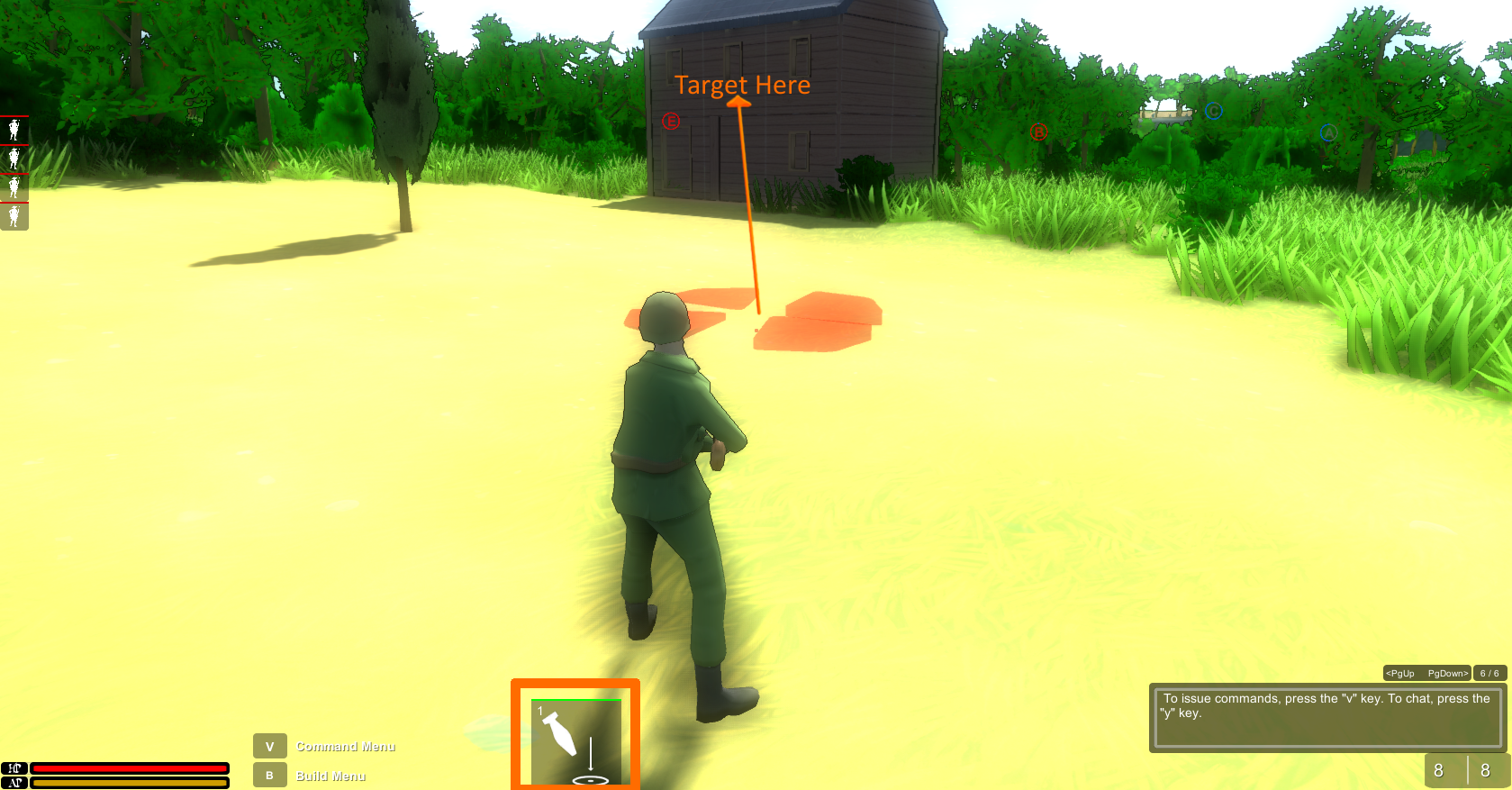 In this example, we target a small house. Simply press the ability button, in this case "1". Look at the target and activate the ability with left mouse to make it rain. Then watch, enjoy and obliterate your enemies.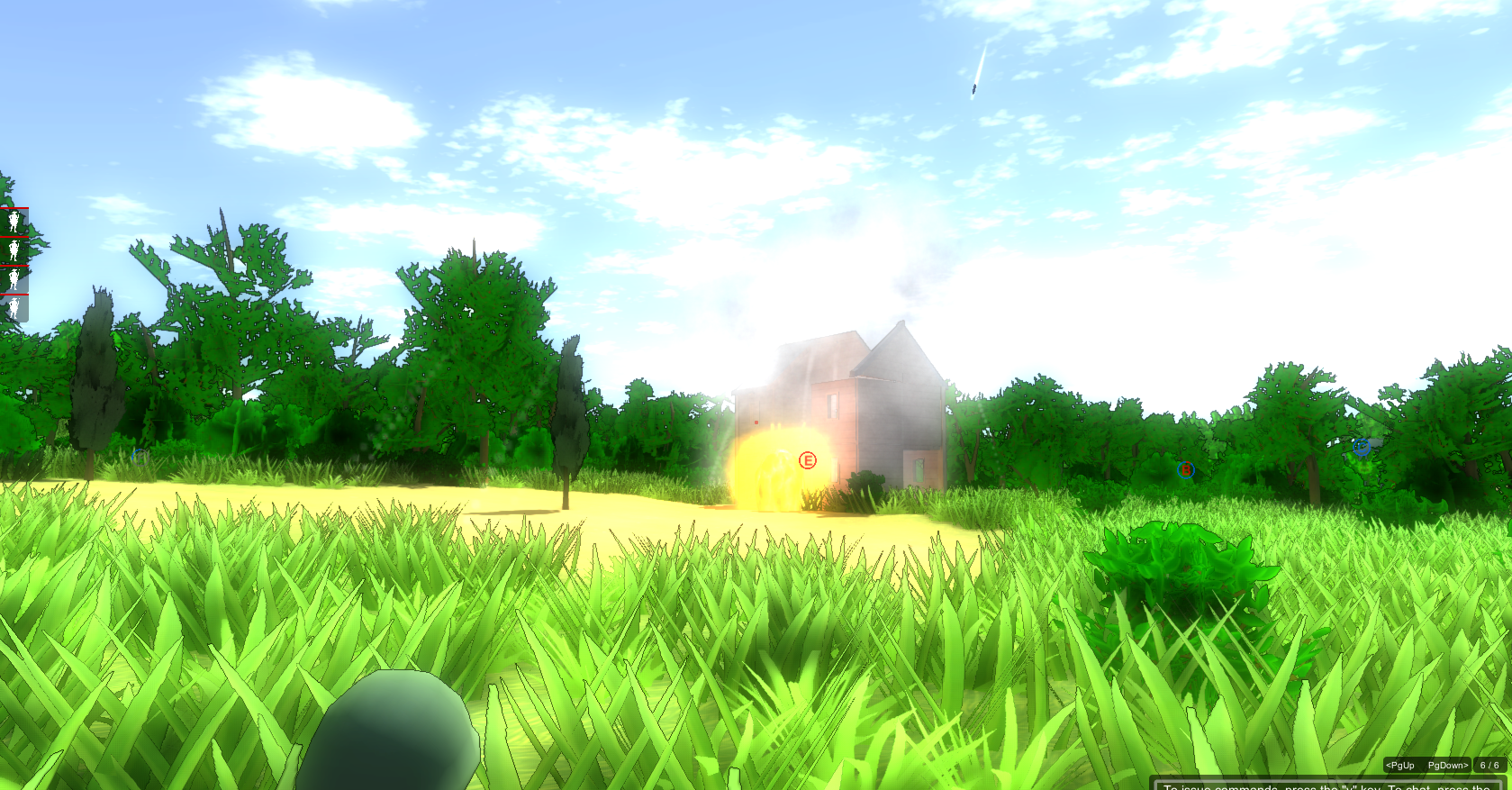 More maps, vehicles and squad types are on the way! Give the game a try; I'm ready to listen to suggestions and opinions.