After quite a long wait, we have released the Technical Alpha version of the game. As we wait for Desura's approval, we have decided to release the game on itch.io to allow aspiring Pre-Alpha players to finally gain access to the game.
Current features of the Tech Alpha is written on the game's page. Please make sure that you read them accordingly as this version is the earliest release of the game with the main purpose of letting players help us in its development.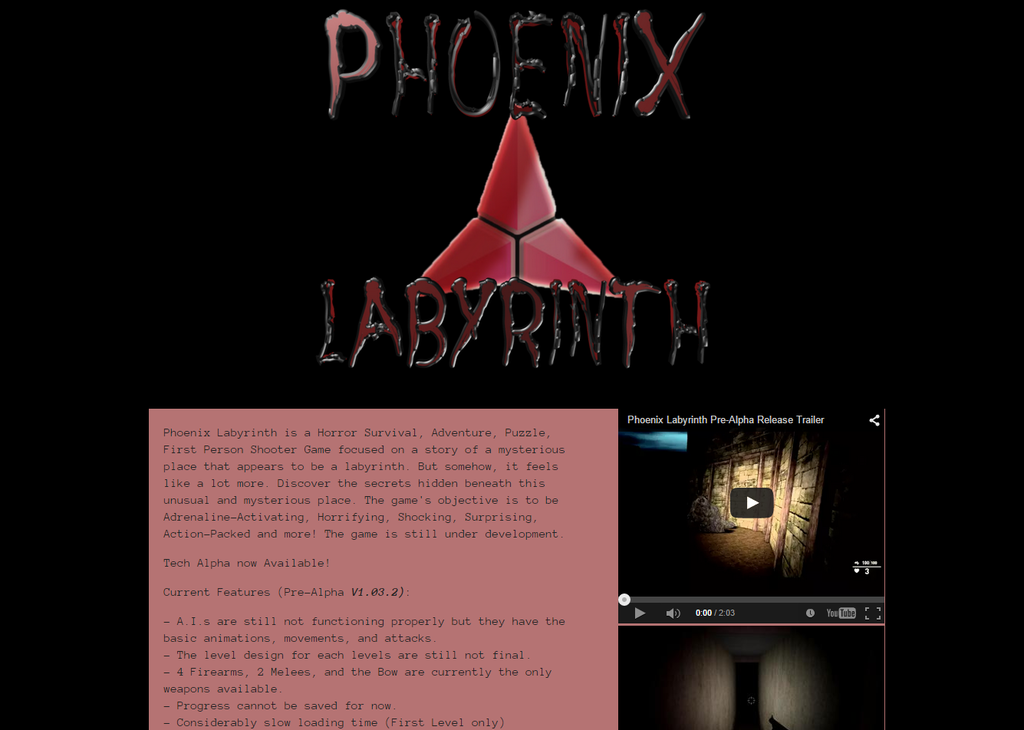 To Play:
1. Simply search for the game on itch.io.
2. Download
3. Install
4. Play!
In-game note:
Level 2 requires you to crouch in order to access the main door.
For feedbacks and suggestions, you may email us at phoenixg.games@gmail.com.
We will soon open a public forum for that purpose. Sending an email is just an alternative option as we wait for the official forums.
Thank You for bearing with us these past few weeks filled with delays. We hope you understand.
-Dev