​​​Pre-Alpha has Arrived!​​
---
Im happy to announce that the first pre-alpha has finally arrived! The City Of Freeroam is open to anyone who wishes to play! For those interested in playing or those who might just be curious you can download the pre-alpha below.This pre-alpha should be treated as nothing more than just a play-test/demo, please understand that this is not a finished version of the game and many things will change as development continues. The goal of this pre-alpha is to introduce new features, and test stability.
Download Pre-Alpha Here - Troublesum.itch.io
Submit Ideas- Feedback.userreport.com
Report Bugs - Feedback.userreport.com
The following features will be introduced:
Leveling
Combat Skills
Harvesting Skills
Day/Night Cycle
Loot Chest
Combat
Shops (ability to buy/sell items)
Exploration Rewards
Wondering NPCS
Quests
World Map
BGM & SFX
Entering/Exiting Interiors
Weekly Dev-Log 12
​​​Whats new?
---
Added exploration rewards (gain xp & $ for exploring certain areas for the first time)
Added level up & location discover SFX
Create images for crafting blueprints
Relocated starter spawn point
Create world map w/ legend and icons
Create quest spreadsheet then import in-game
Add attack SFX to player(gun)
Create quest template
Added 4 quests
Fixed notifications not displaying
Improved transition when entering/exiting interiors
Improved NPC Interactions (This was a bit buggy, now we can interact without any issues)
Added early version of harvesting and skills that go with it.
​Exploration Rewards
---
Exploring new areas will grant you rewards like cash, and experience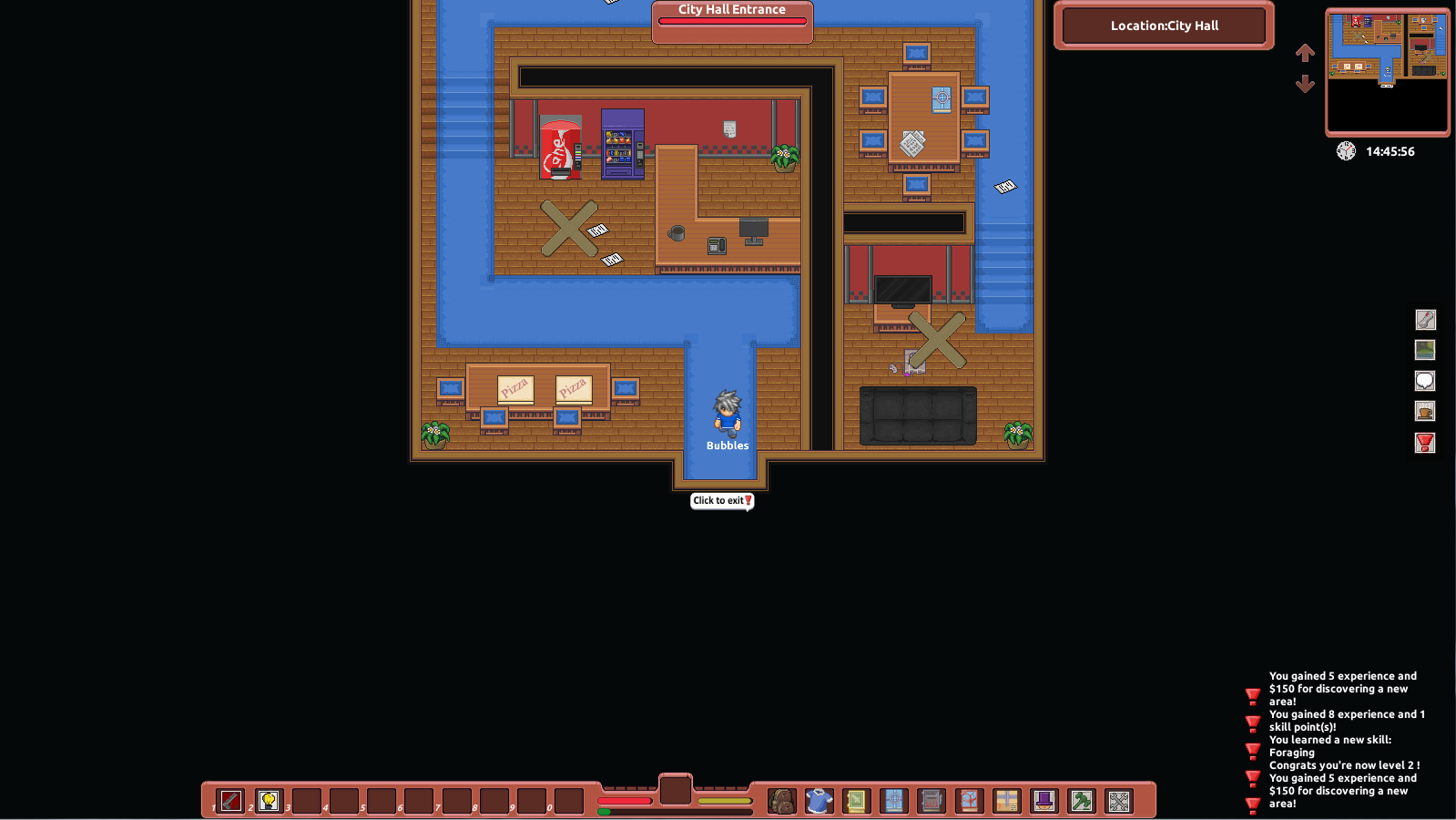 ​
World Map
---
Use the world map to discover new location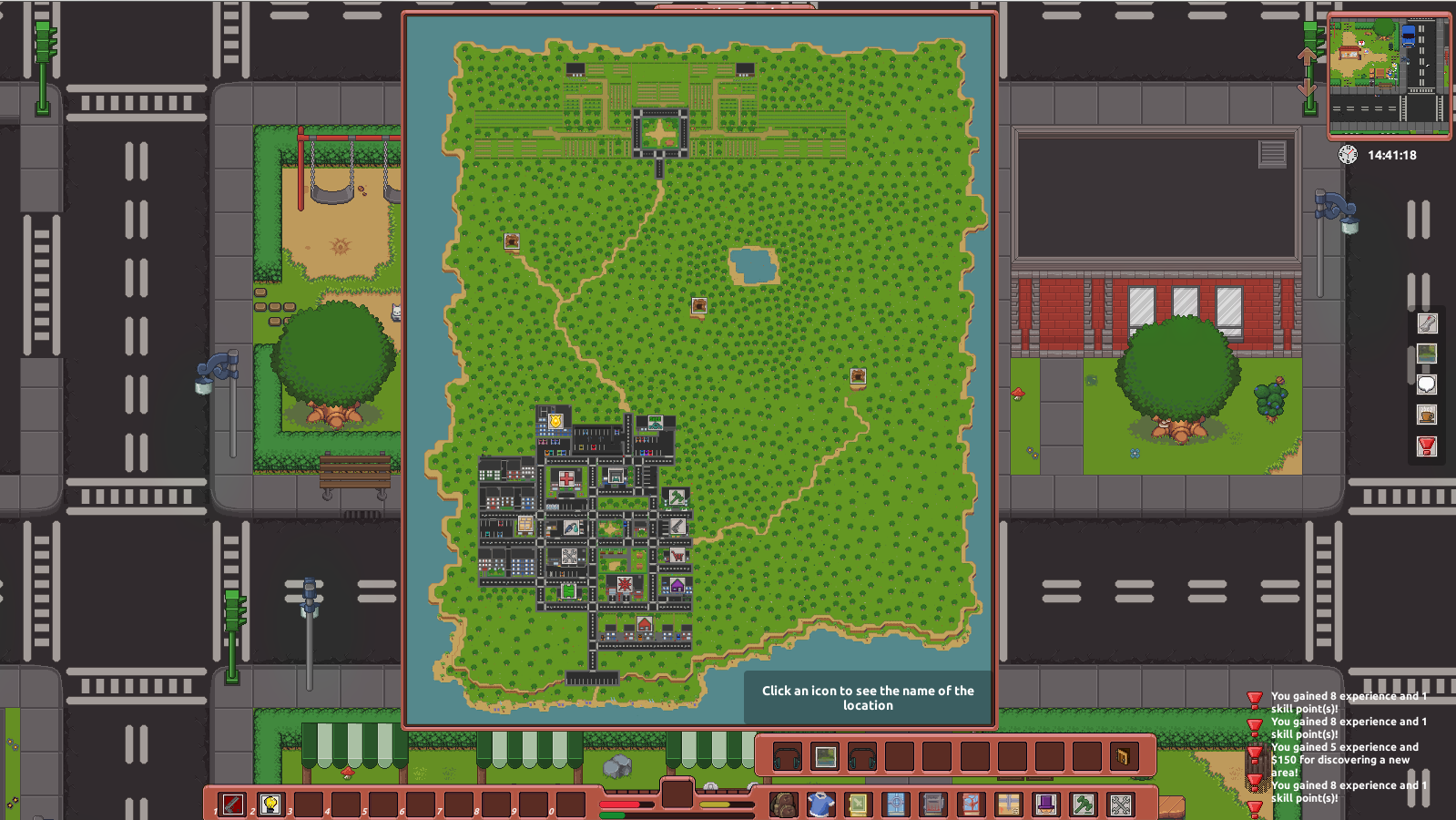 ​
Non-Combat Skill Books
---
Skills books are used to learn different non-combat skills like foraging, fishing, mining, etc. Once you learn one of these from a skill book you will be able to harvest certain materials.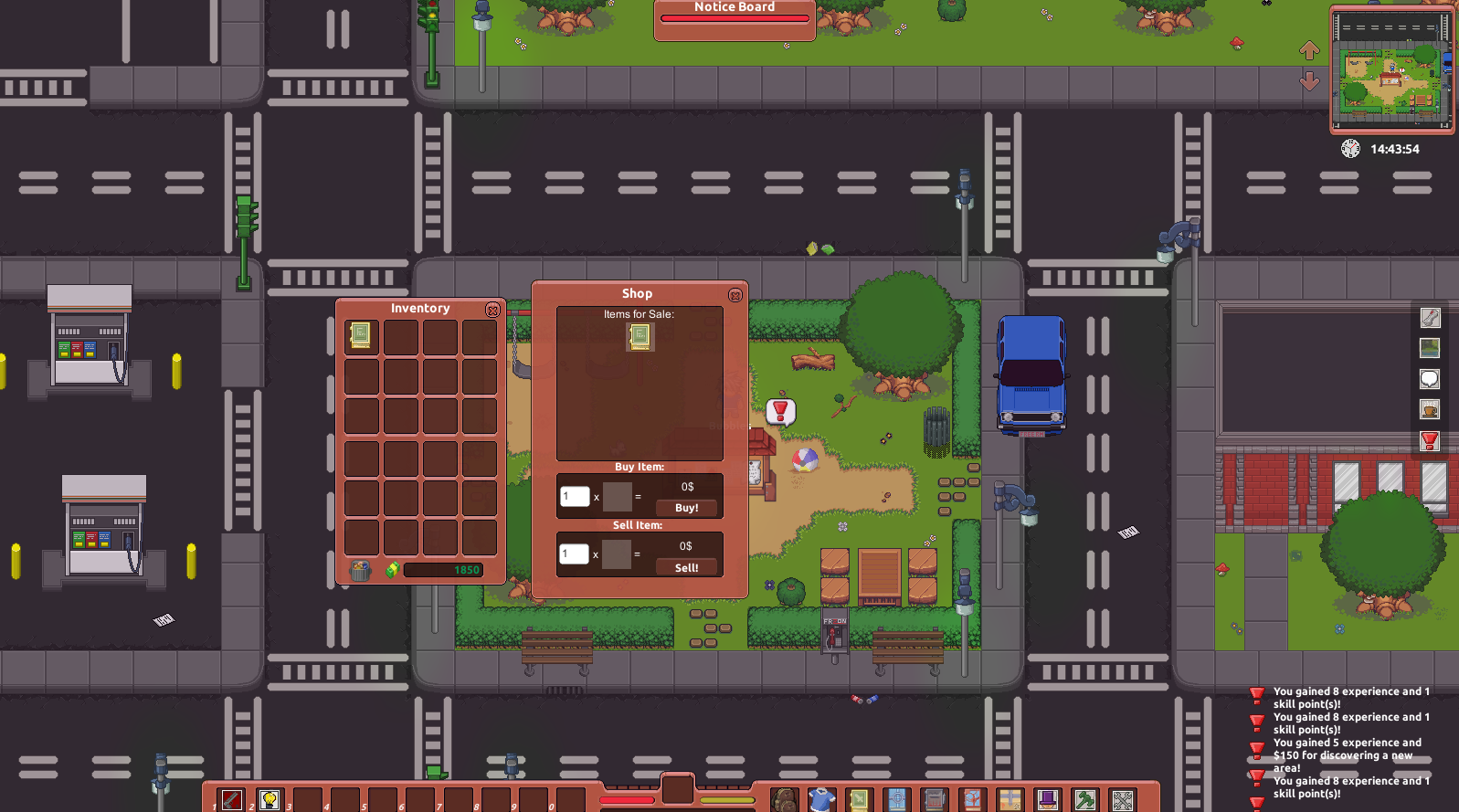 ​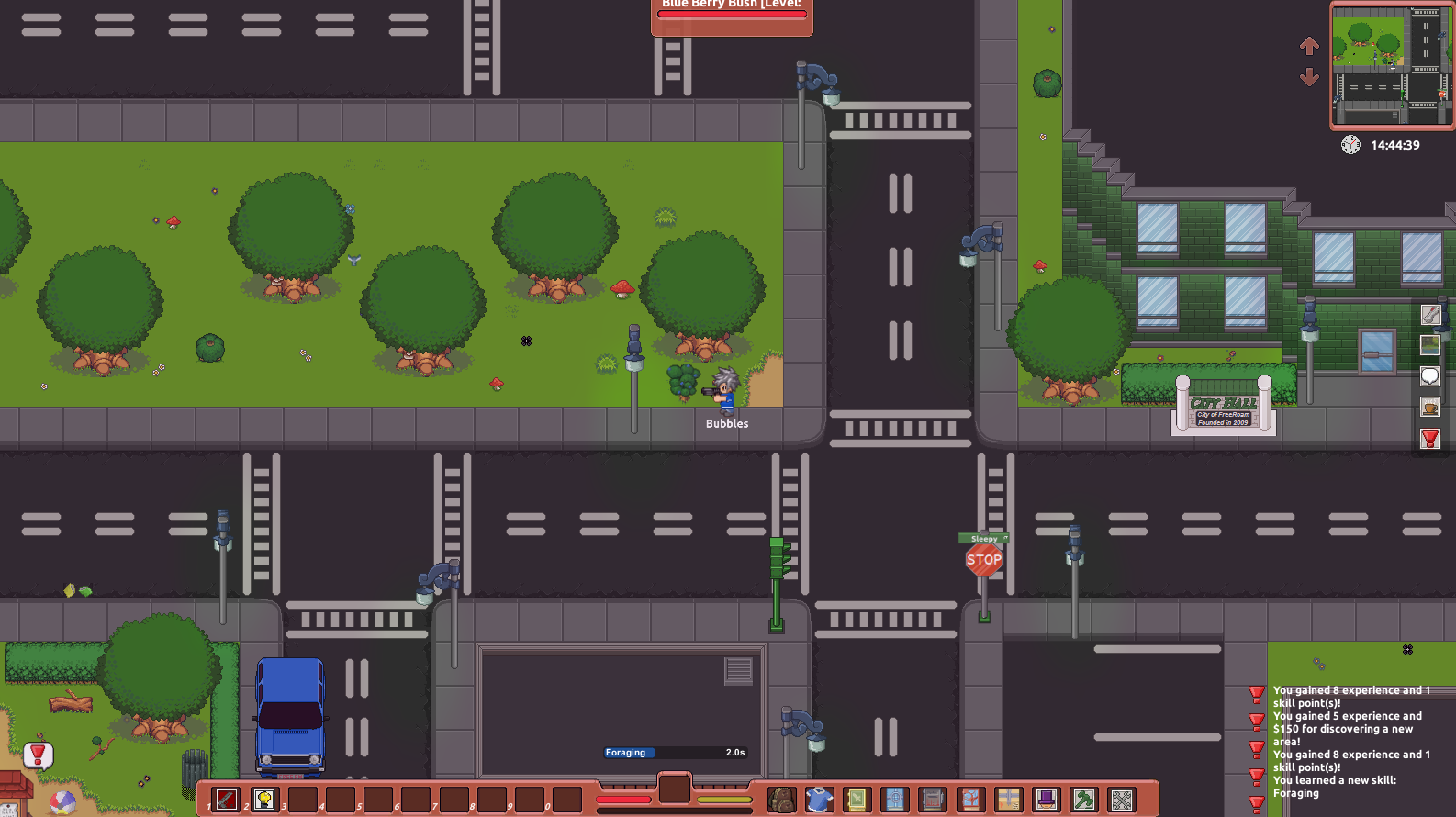 ​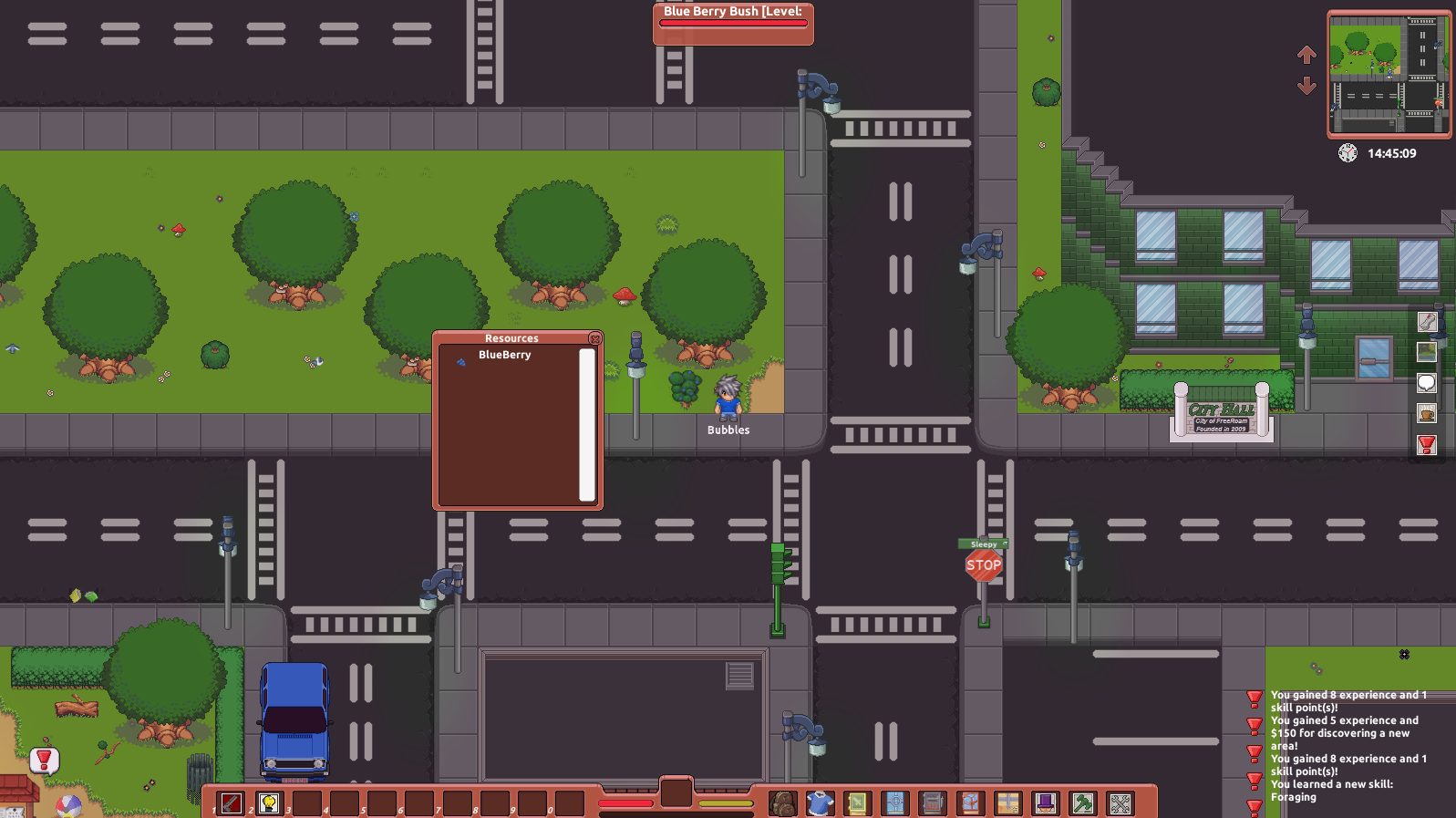 ​
Quests
---
4 new quest have been added, by completing quest you are able to earn items, cash, and experience.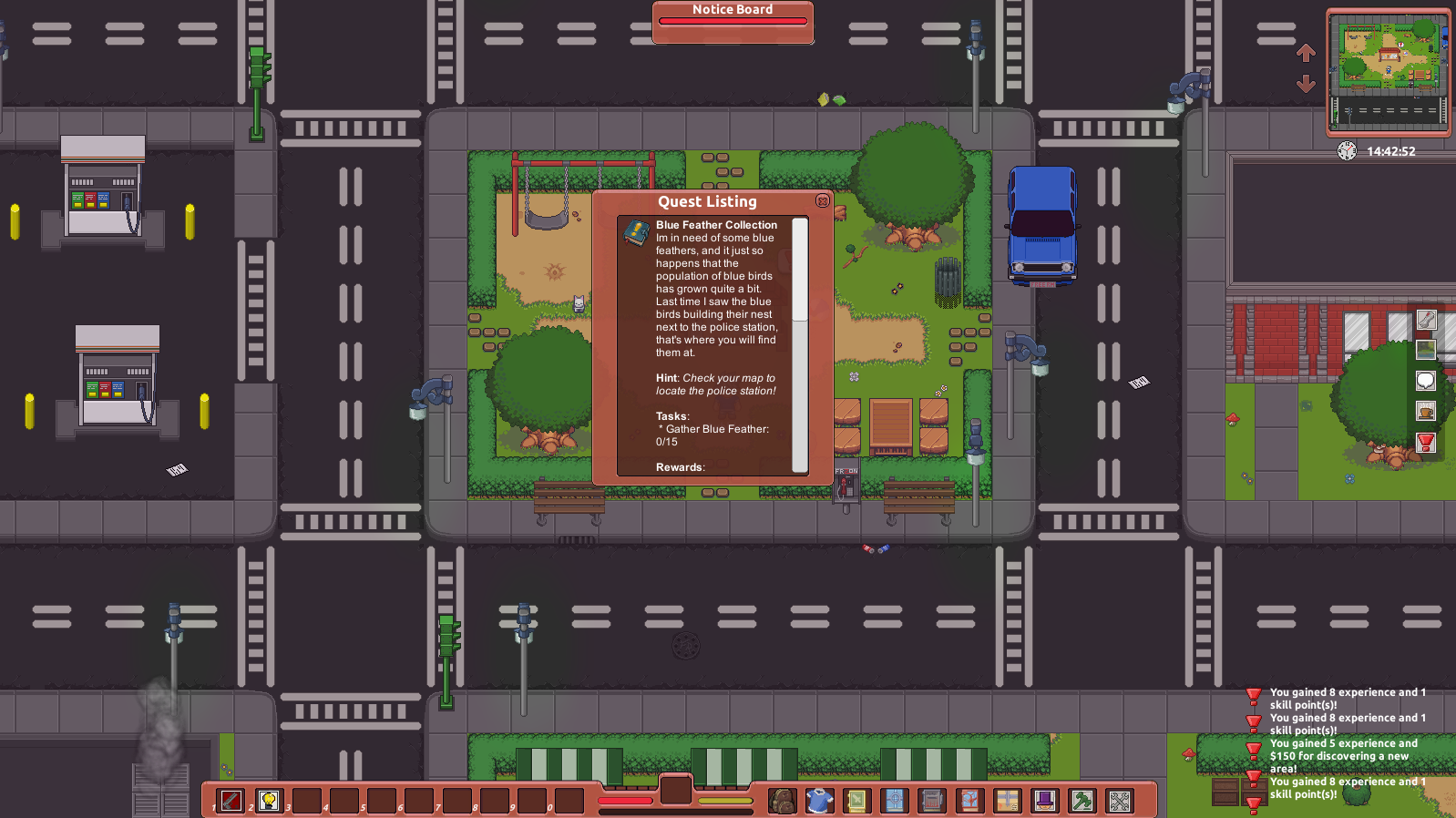 ​
​​Whats next?
---
Social Media & More
---

Discord - Discord.gg

Instagram - Instagram.com

Twitter - Twitter.com

Itch.Io - Troublesum.itch.io