Second Pre-Alpha Video Announcement:
.
Hello followers of Stone Rage and welcome to another very important update. First off, we would like to thank you all for the support and praise of our recently released pre-alpha video. We are very happy with the game's progress so far, and appreciate all of your ideas, and suggestions. We are pleased to announce that we will be releasing a second pre-alpha video within the next few weeks. This will showcase more in game abilities, along with bug fixes, and other updates.
Today we would also like to share with you some recently finished damage textures for our boar class. These textures display what the boar will look like when uninjured, slightly injured, and when extremely injured. It is one of the many intricate features that we hope will make Stone Rage into the best possible gamer experience. We hope you have enjoyed another Stone Rage update, be sure to stop by our forums and tell us your thoughts and ideas, and stay tuned for more updates in the near future!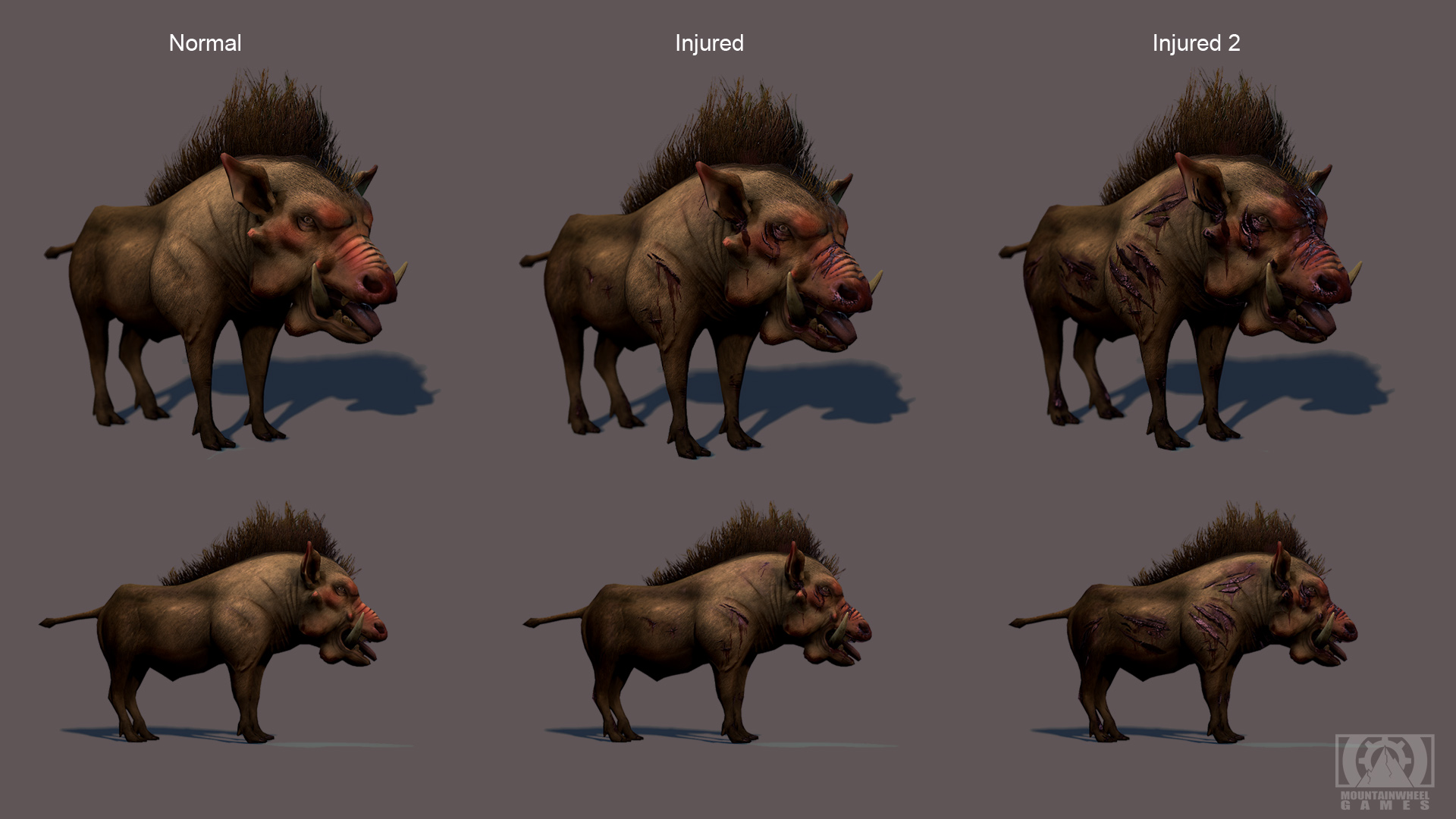 (Textures done by Texture Artist Shaun Ellis - Click to enlarge image)
Available Positions:
• 1x UI Flash Artist
--Experienced in Adobe Flash
--Experienced in Action Script 2
--Able to stay in contact (email, skype)
--Willing to commit time (+15-20hours per week)
--Demo Reel to show / Portfolio / Website
Contact email: marco@mountainwheel.com
Do not forget to follow us and spread the word on: