Praetorians Mod Ultimatum
Release 03.28.2018
Version 0.7.0
REQUIREMENTS:
Praetorians v.1.05
Mod Imperial v.5.0

Praetorians Mod Ultimatum aims to add new features to Praetorians that will bring new experiences and strategies to the game. This adds new civilization that does not stick to the original races rules and encourages unique and creative playstyle for each new civilization.

There will be 6 races that will soon be added to the mod. The civilization that will first be released are the Celts or, more specifically, the Averni. The Averni is a race that doesnt stick to the original races' traits wherin warriors cant go to water and spearmen in forests. It is a race that uses mobility and terrain to their advantage. Their Wolf scout is also replaced by Wardogs.
Averni unit guide: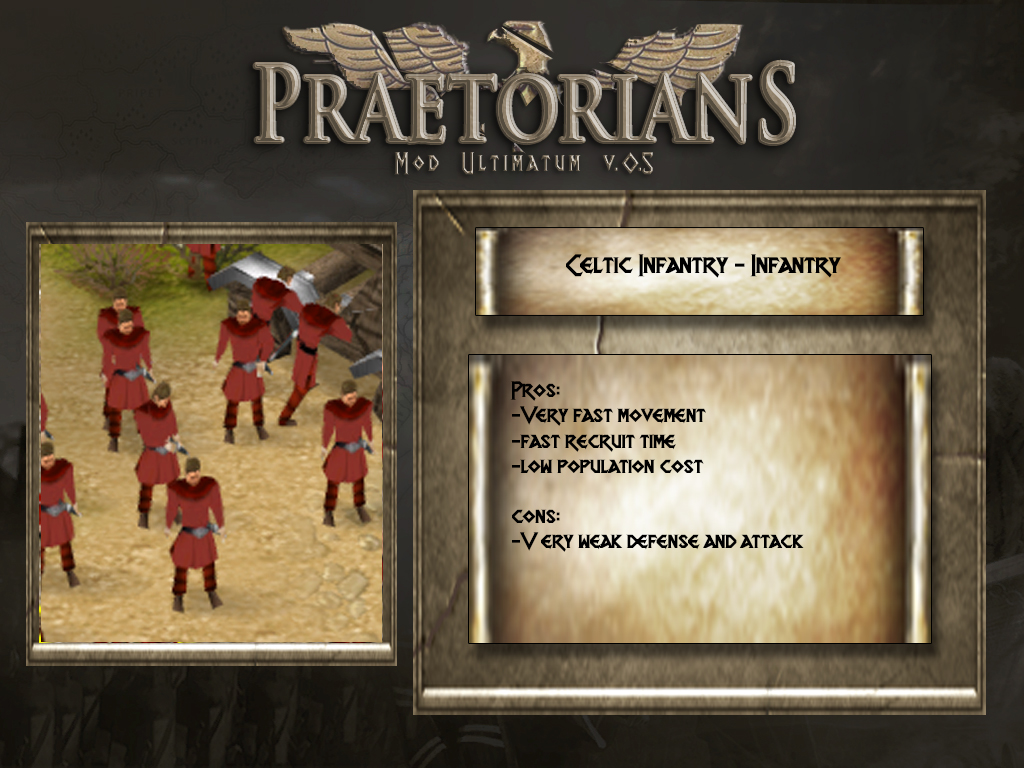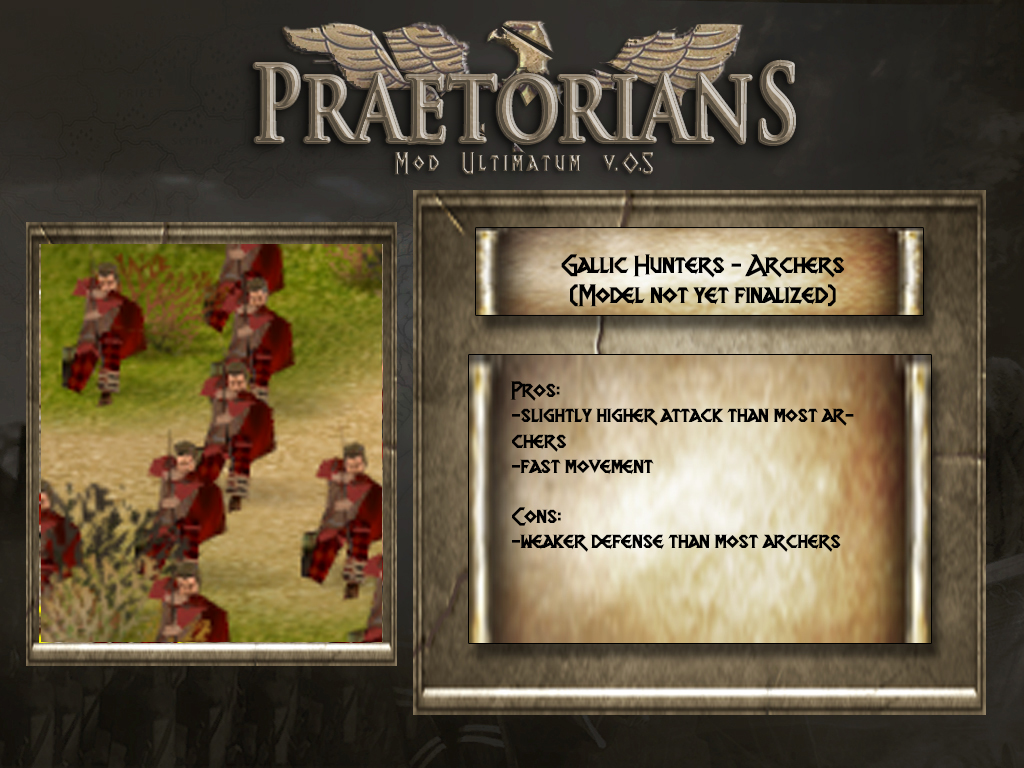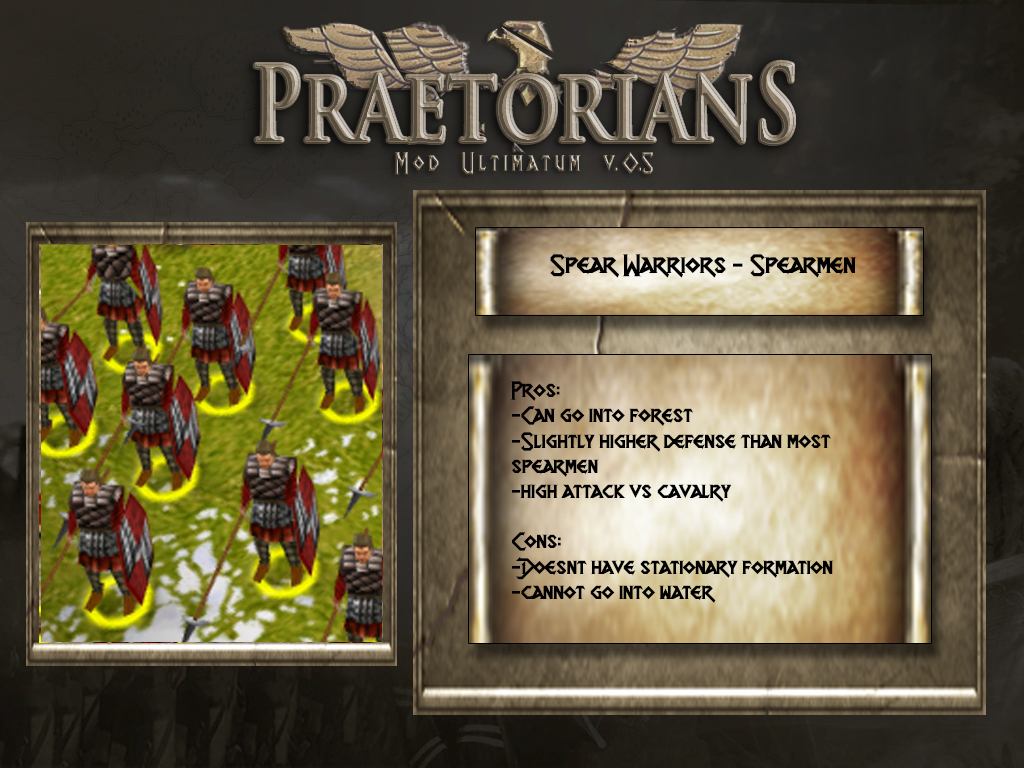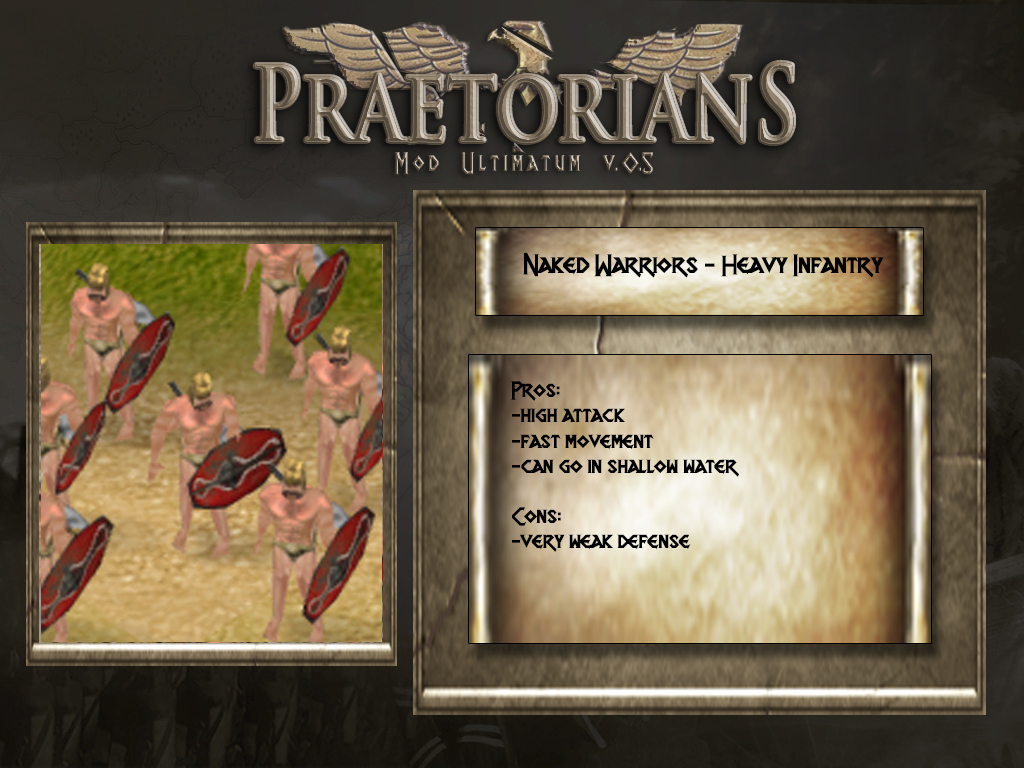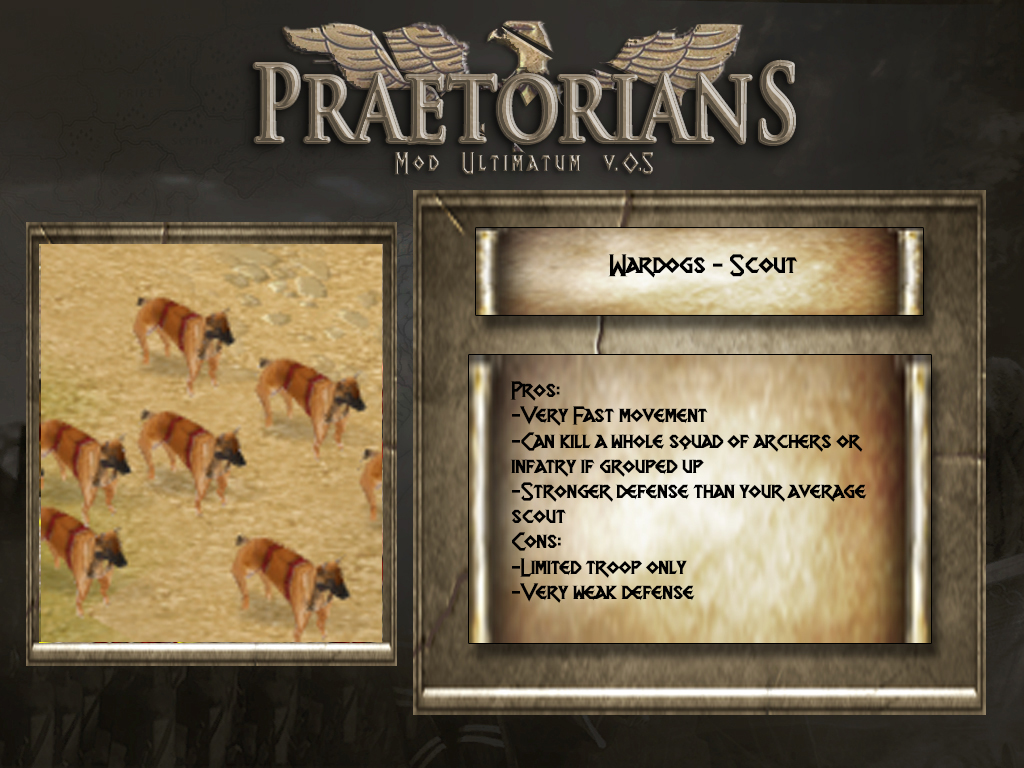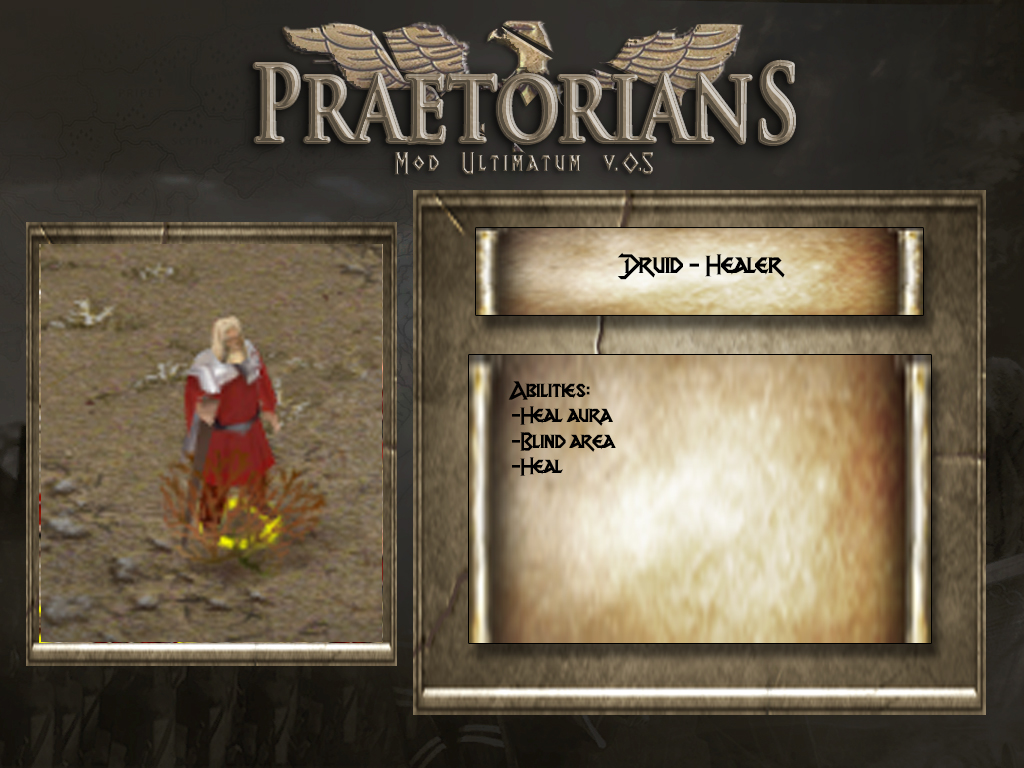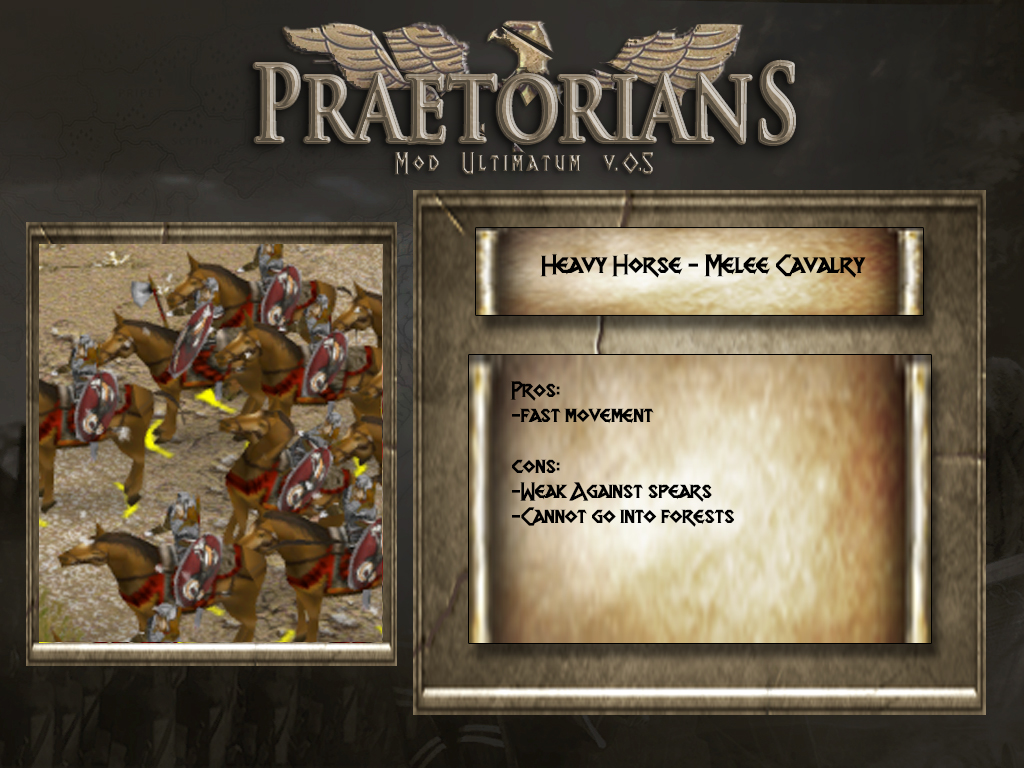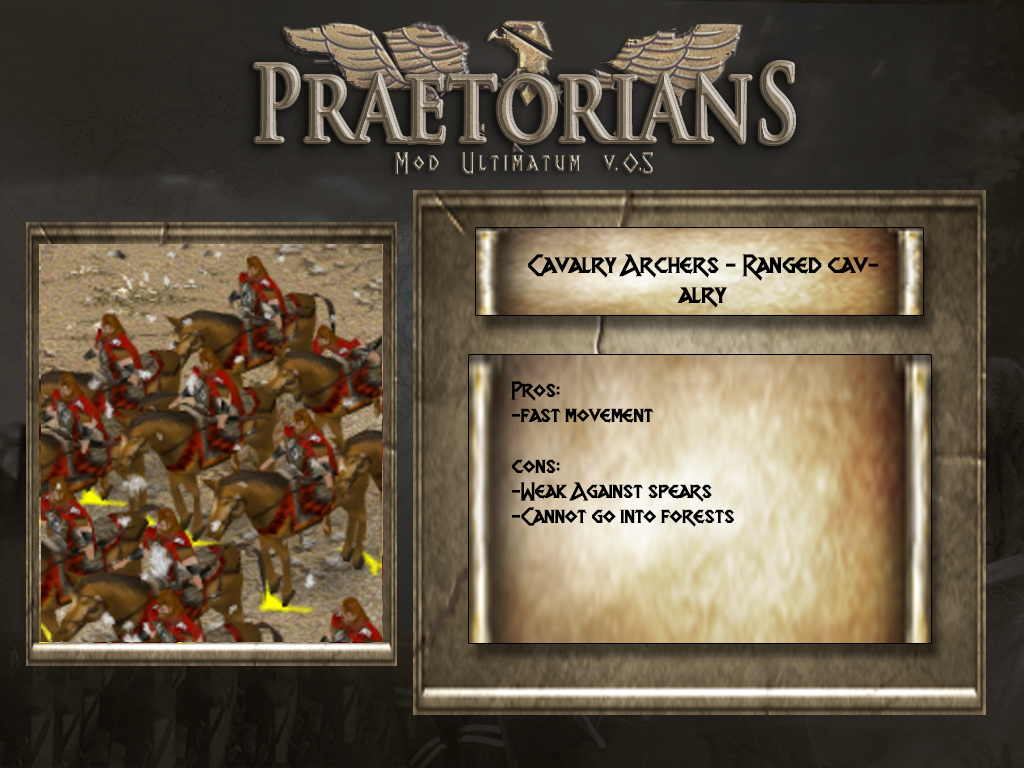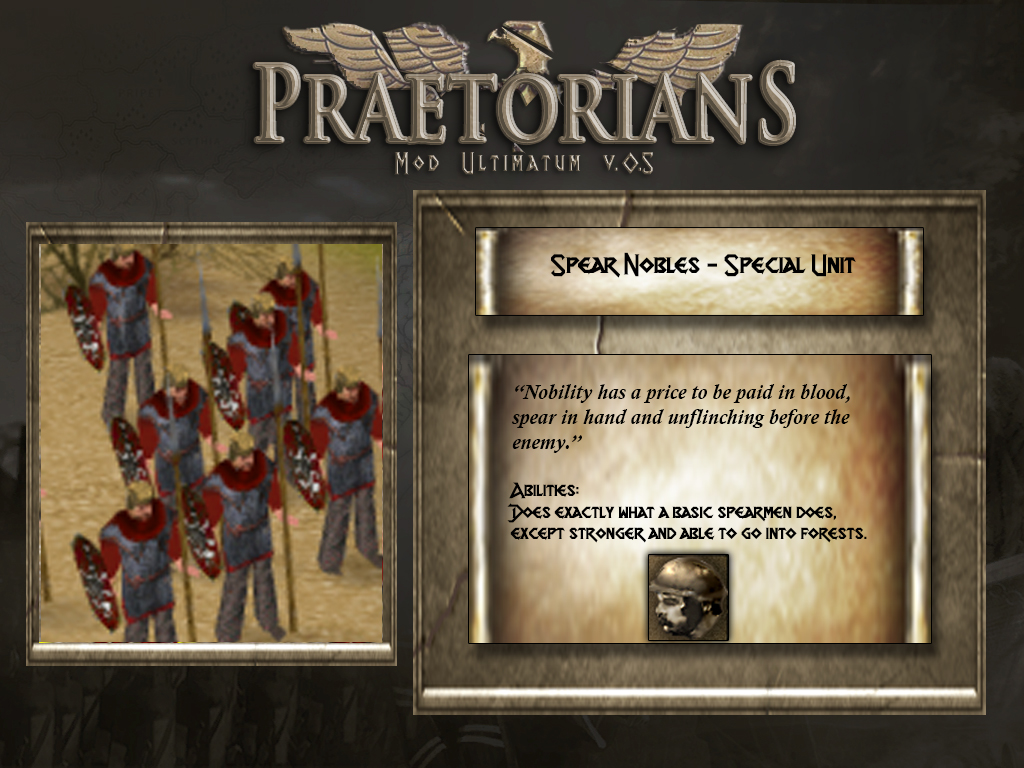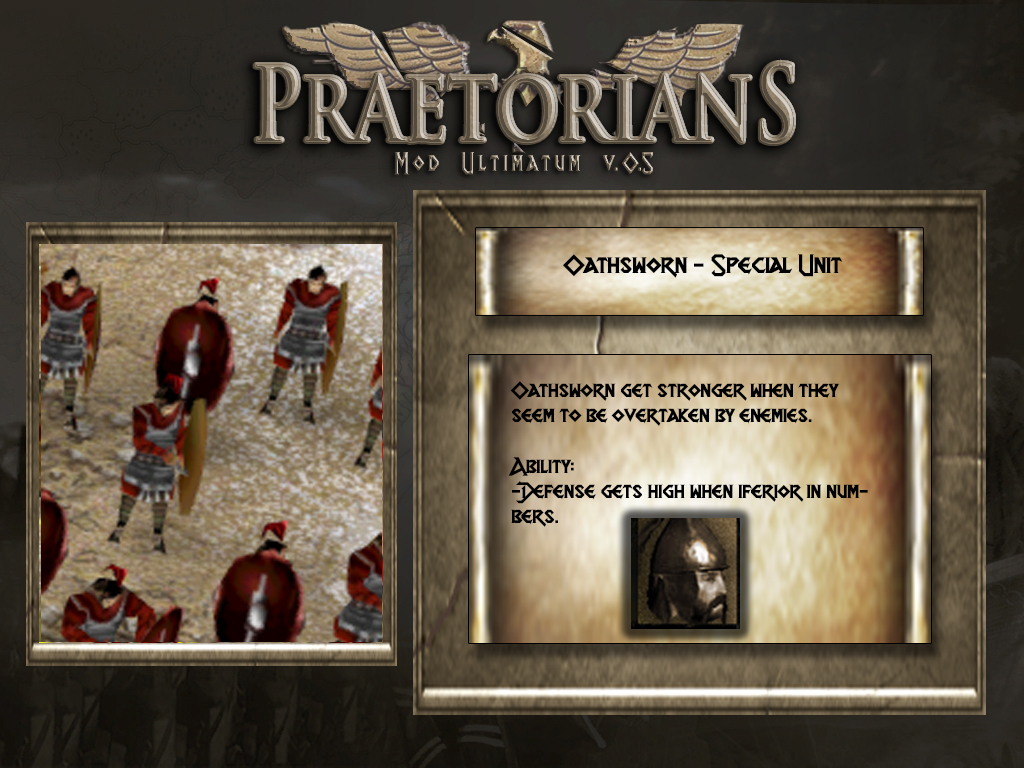 Model is not yet finalized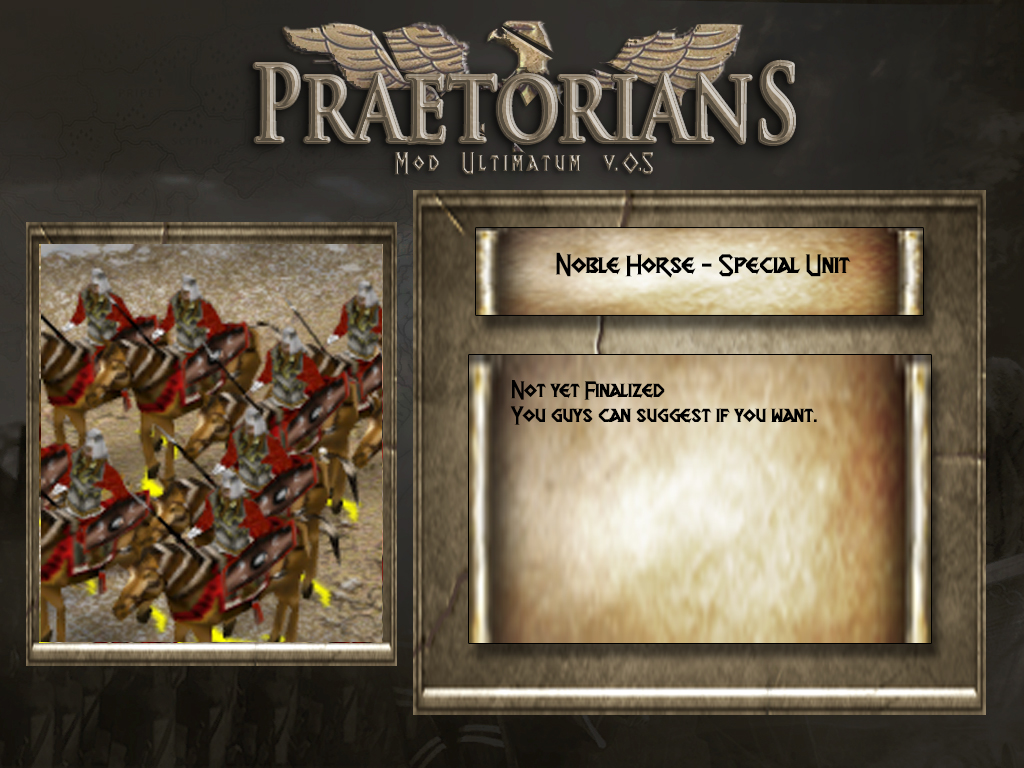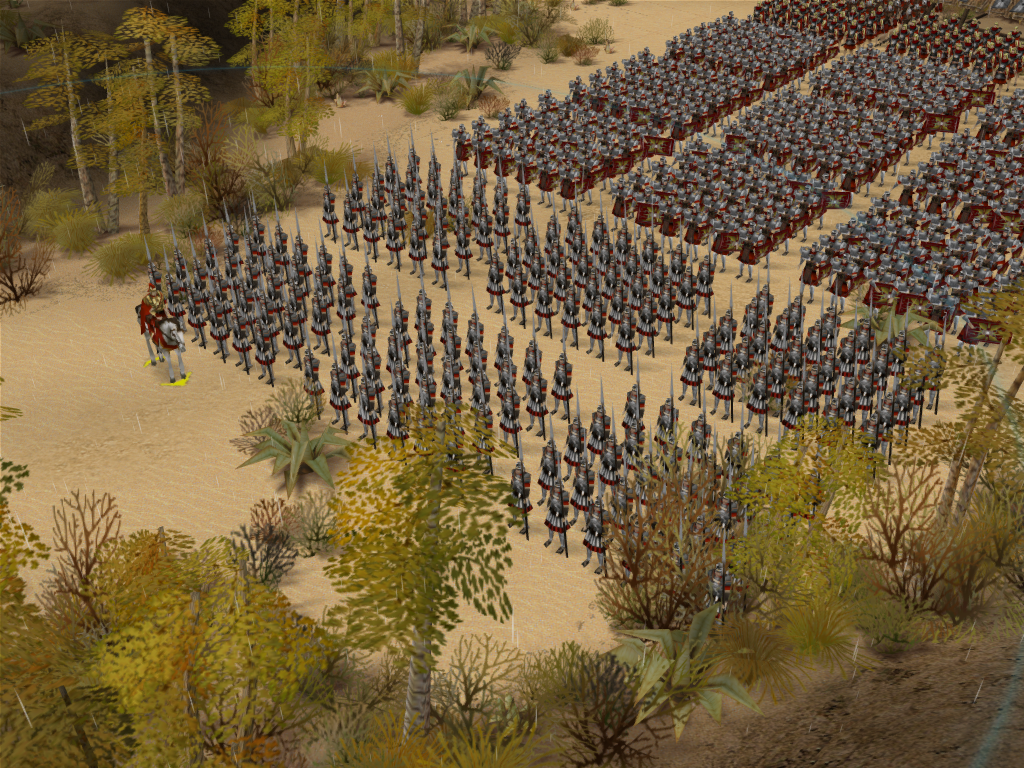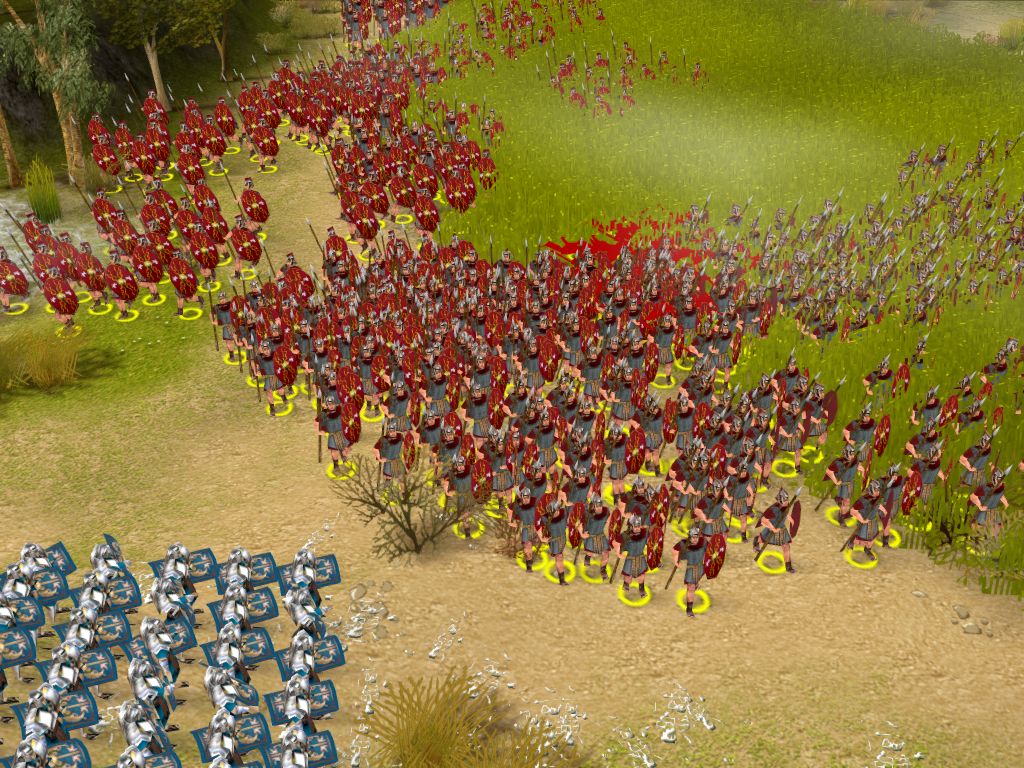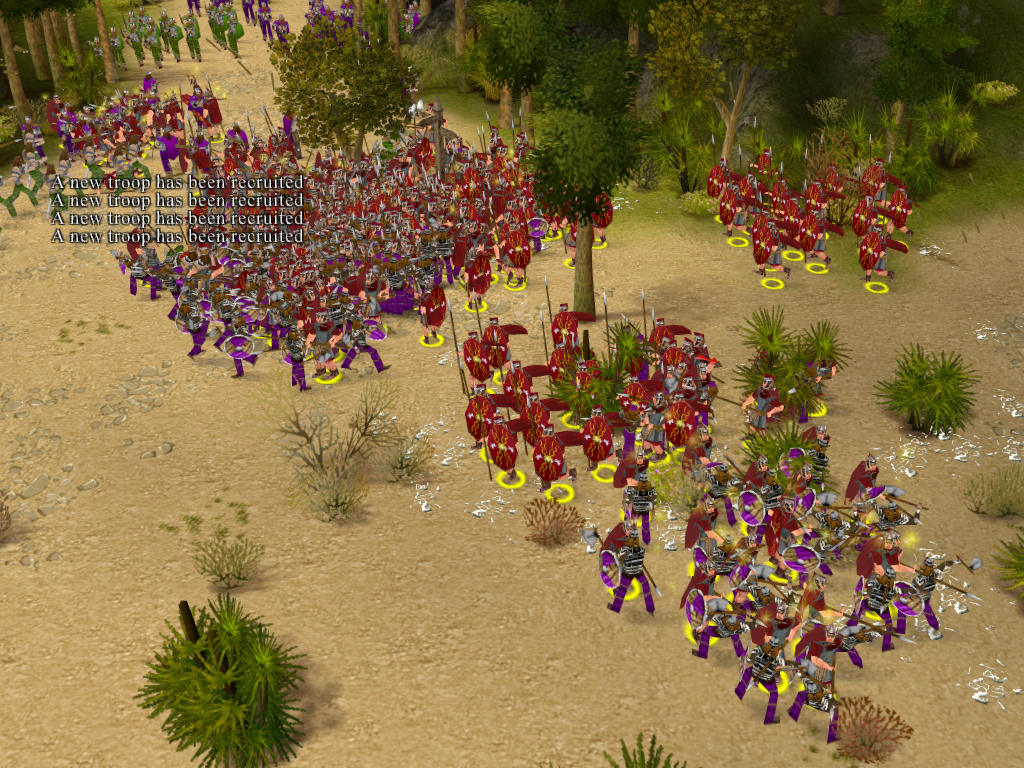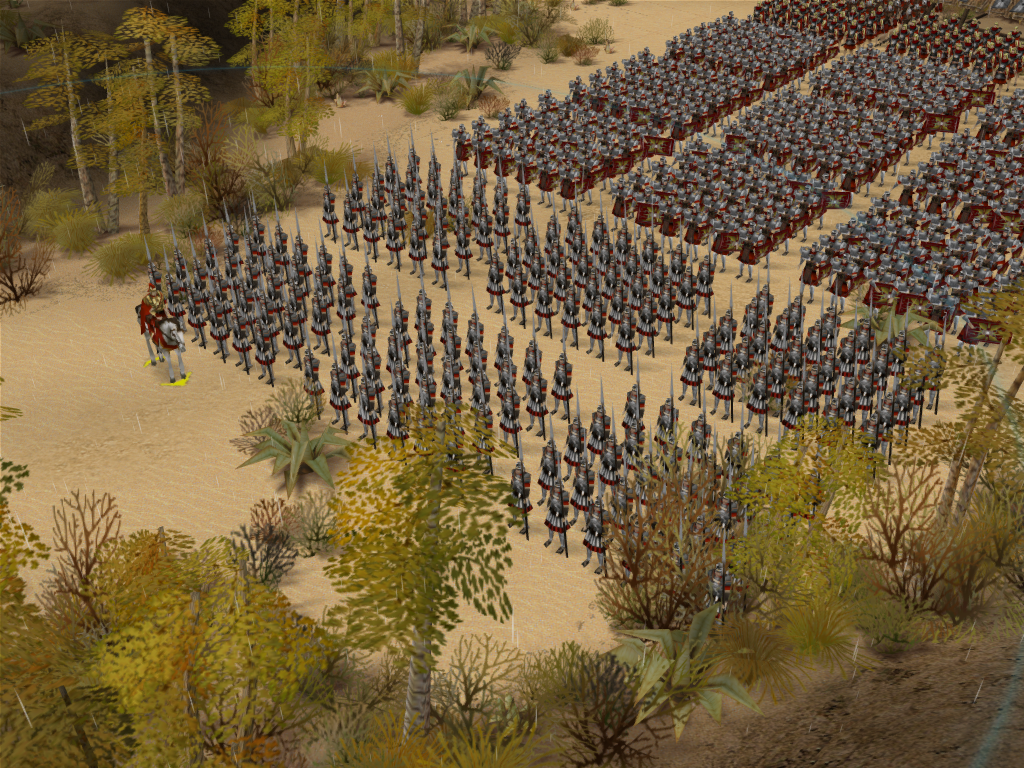 CHANGELOG:
- Finalized Spear Nobles
- Added some new in-game music
- Finalized Averni icons
- Balance Changes
- Romans remodel/retexture
- Resolution Patches
INSTALL GUIDE:
- INSTALL PRAETORIANS V.1.05
- INSTALL MOD IMPERIAL V.5.0
- INSTALL PRAETORIANS MOD ULTIMATUM V.0.7.0

DOWNLOAD LINK/S: Moddb.com
Please note that this mod is still in development. Any comment and suggestions will greatly be appreciated for the development of the mod.


© 2018 Blink Blink