Todays main news is that we've recently released a demo of Velocity Stream which you can download right here on IndieDB.
In the demo, you can choose from three racers and compete against the Paver.
This mode will be known as Practice Mode in the final game. While limited in scope, the demo should give a basic idea of what the game will be like.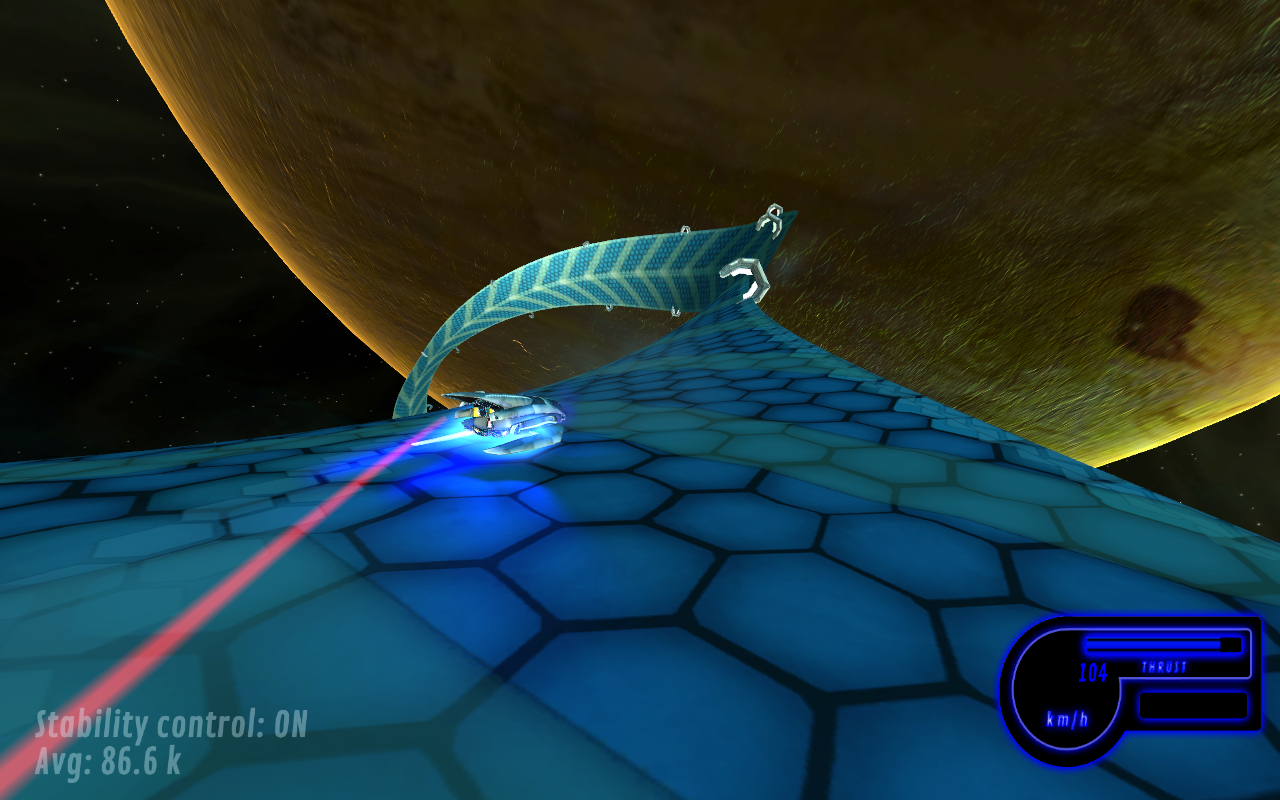 Playing the demo
To our delight, Sourceforge reviewed the demo and gave it quite a nice score. Which naturally makes us very happy.
The main feature of this demo is the config file. With it, players are able to set the vehicle handling to their own preferences. Our desire is for you guys to tinker with it to your hearts content and then share it, either with eachother or with us. Who knows, your setup may end up in the final game.
The config file
From the positive feedback we've received, we deem the physics as adequate. Thus, a vast majority of the game is in place. What remains is mainly to polish what already is there. Our goal is for the game to work virtually flawlessly at launch.
We'd also like to remind you of our Greenlight campaign. We would love for you to support us there.