Jay-Run team is working to add a new features in its game, Powershine.
In this sandbox, the idea is to add some custom packages that let the player to customize better his creations.
They will be some object packs - like the dino ones - that players can choose in the toolbar. Or they can create them and add in the game, helping other player to find the right object to personalize his creation.
The first Custom Pack that the team has realised was the "Dino Package"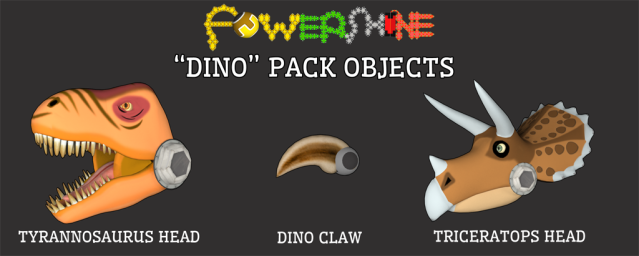 Here what the team have built to show an example of what custom packs can be useful for: