INTRODUCTION
Hello everyone!

This is the first Powercity 9000 alpha article. This article contains the usual update information.
This update adds a whole new GUI and a better menu. This is also another free Powercity 9000 update.
The updates aren't going to be free anymore in the future, so be sure to play these last free ones!

UPDATE: Do you want to chat/talk about the game? I created a discord server for people to chat about powercity 9000, bugs, updates, ideas,...
JOIN HERE: Discord

UPDATE
You can download the new update for the game here:
New update (alpha v1.1 v1.2) released! Download it here: (new article about alpha v1.1 soon)

Pixelart in Powercity 9000
Roads connecting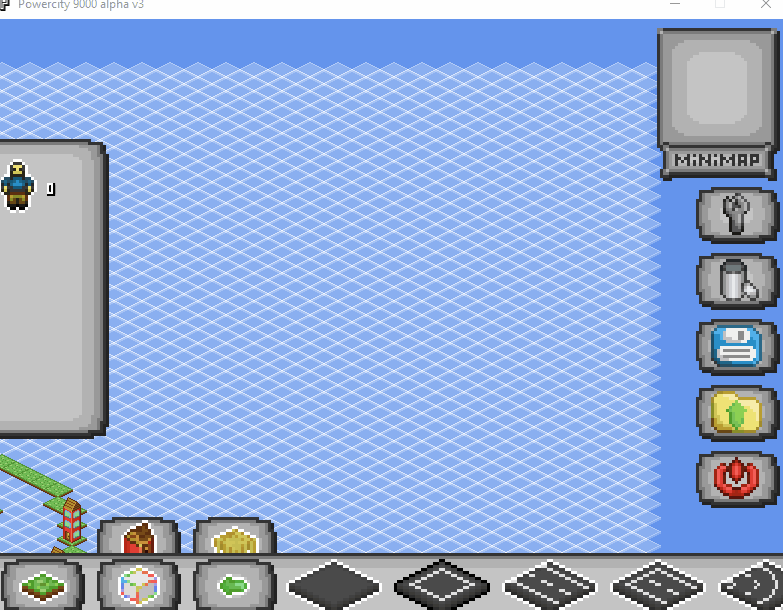 "Wiggle" effect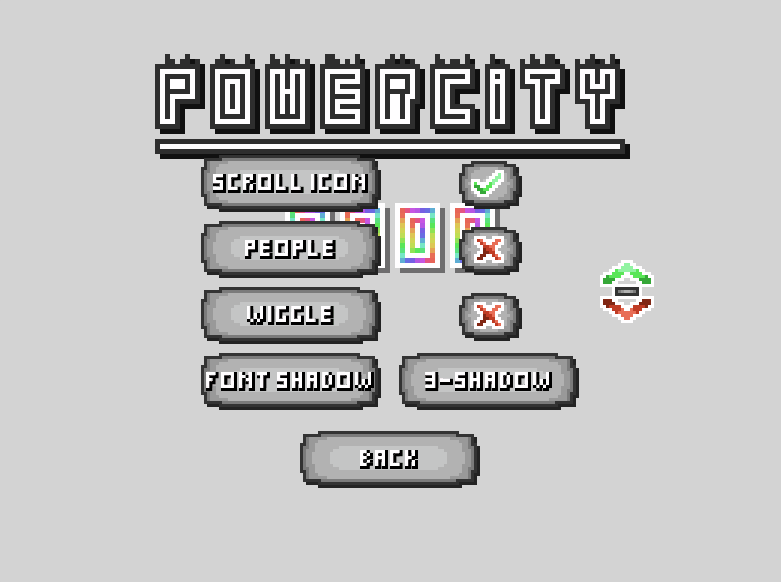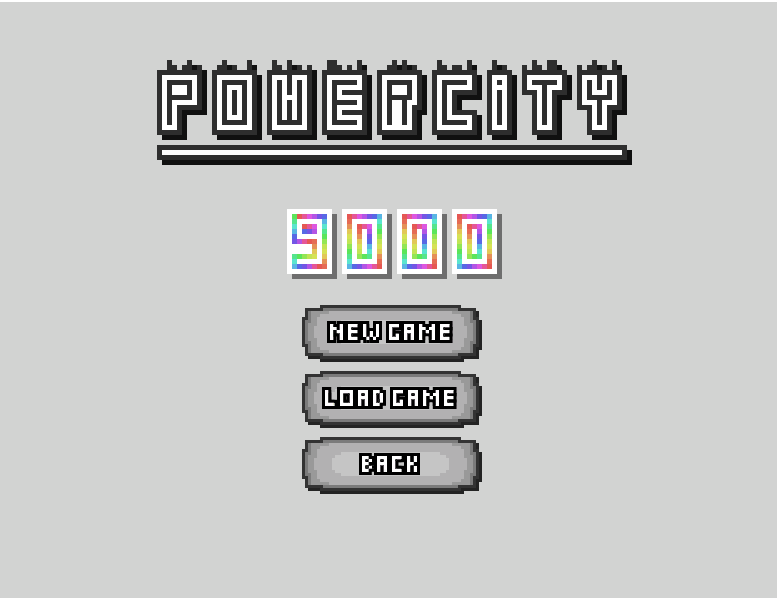 Canceled "Wiggle" effect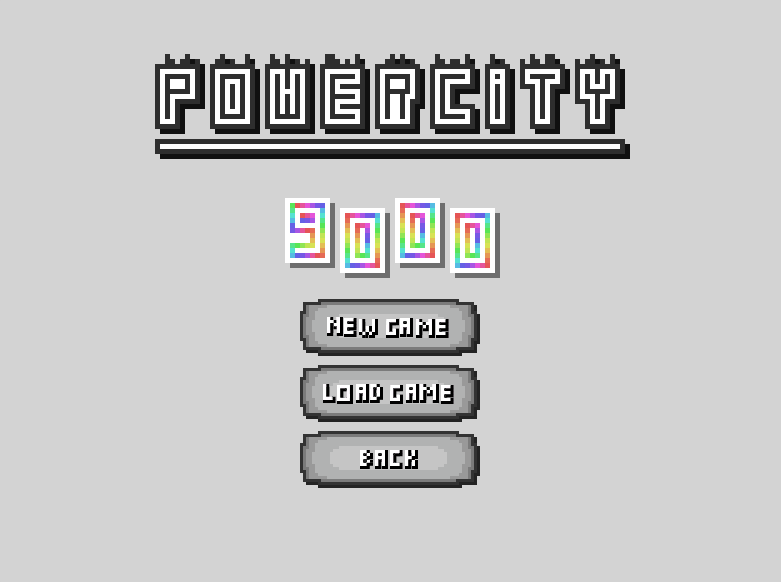 New water tile (needs work)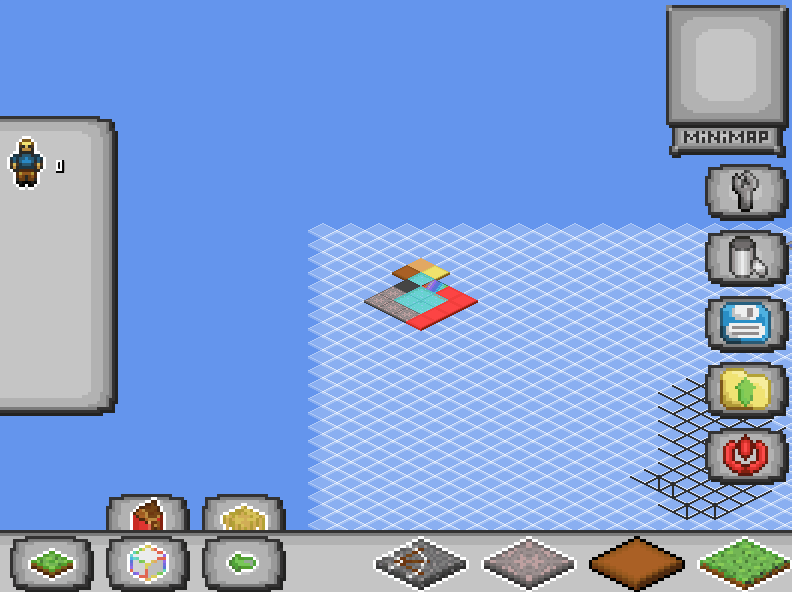 Fading error messages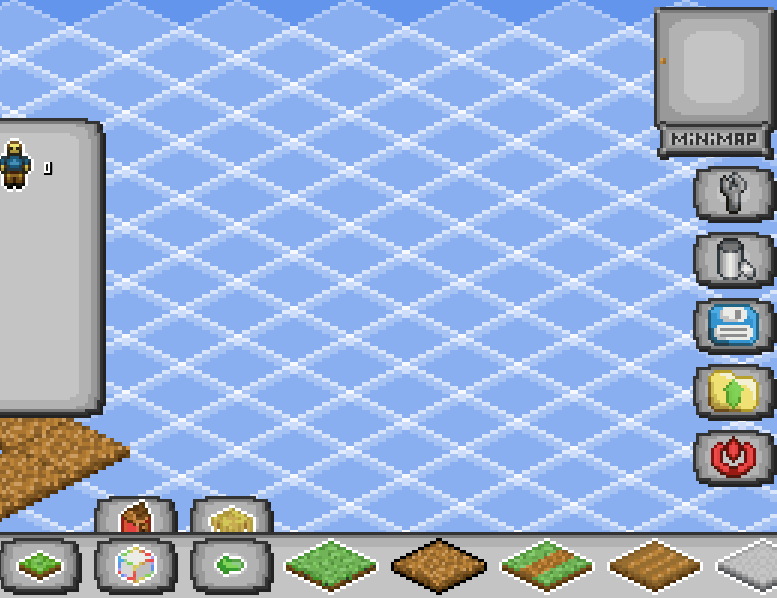 Another gif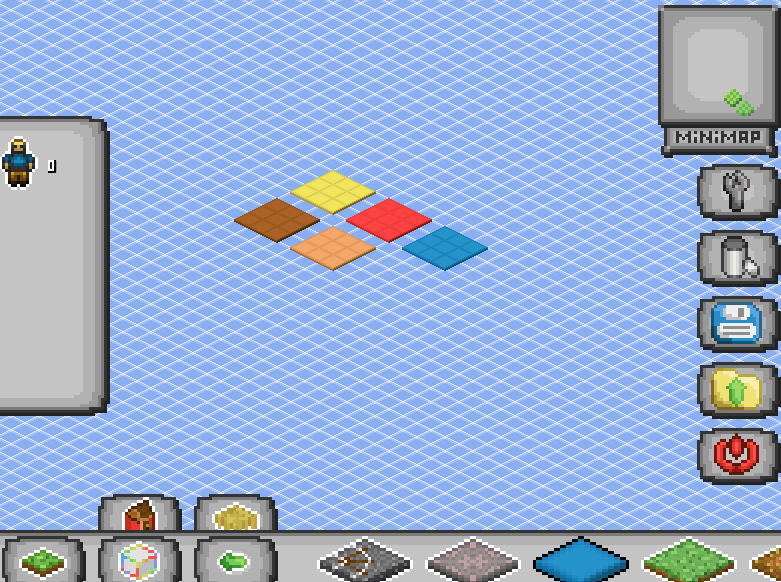 All the new features are listed below:

General

Optimized code
Placed the help text files in a folder so that it's easier to find
Made saving compatible with the new GUI system
The population count only shows the increase in population when you select an object with an increase > 0
Gameplay options save when closing the game
The tile cursor is now hidden under the GUI
Improved
Improved tile cursor movement (smoother)
Improved and optimized code
Improved the mouse collision box for better tile placement
Improved population icon
Changed
Changed threeway intersection texture
Changed the game icon (now it's always a "P")
Changed ice texture
Changed sand texture
Changed water texture
Changed both grass textures
Changed both stone textures
Changed gravel texture
Changed railway texture
Changed railway corner texture
Changed ice texture
Changed both rainbow textures
Changed sand texture
Changed field texture to a temporary texture
Changed error color to "OrangeRed"
Changed menu scrolling values
Changed the position of the little buttons in scrolling menus
Changed saving, so it's compatible with the connecting tiles
Changed maximum map size to 100
Changed maximum map size error message
Changed character limit for the world name
Added
Added dirt tile (2 colors)
Added colored tile (5 colors)
Added connecting road tile
Added ancient tile
Added snow tile
Added rock texture (experimental)
Added 2 new colors to the small house
Added info text when you hover over GUI, game buttons or menu buttons
Added "button info" toggle button, to toggle info text
Added gameplay menu scrolling
Added a scroll icon to indicate that you can scroll up/down for more options
Added "Toggle scroll icon" option in the gameplay menu
Added "font shadow" option in the gameplay menu with 4 different font shadows
Added new and better GUI for selecting tiles and objects
Added a new GUI where you can see your population
Added bar behind error text in the main menu
Added a bigger array for object files, so you can have more than 4 color variants
Added humans [Glitchy and buggy]
Added secret feature
Added controls menu [NO KEY REMAPPING YET!]
Added bars behind selected buttons
Added loading error message when no older save was found
Added options warning message that indicates that the options are not done yet
Added effect on all the error/warning messages
Added inability to build when hovering over gui textures
Added saving for audio (sound effects)
Added wiggly effect to the create button
Added toggle for people/humans spawning
Added toggle for the "wiggle" button effect
Added population drop when a building with a population is deleted
Updated
Updated "ModdingHelp.txt"
Updated "Controls.txt"
Updated "ReadMe.txt"
Updated the minimap textures for the objects and tiles
Fixed
Fixed double character bug when typing letters/numbers
Fixed load game menu scrolling problem
Fixed population counter error
Fixed population count not saving
Fixed error message not showing 5 seconds
Fixed error message changing when returning to the main menu screen
Fixed "game name" error message timing
Fixed audio menu not playing preview sound when moving the mouse of the scroll bar
Fixed save button in audio menu not playing the right sound loudness
Fixed map size not resetting when getting an error message
Fixed minimap textures not loading correctly for objects and tiles
Fixed saving error
Fixed mouse tile select texture above gui textures
Removed
Removed tile and object on the left side of the screen
Removed random test object
Removed Sand/grass-hybrid
Removed the old road texture files
FULL GAME
You can also buy the game! The game is still free, but you can buy a key for future paid update for $3.00 right now.
That's cheaper than the full game!
You can but the update pass on itch.io here.
CONTACT
Do you want to contact us? Well, you can!

You can contact us on Indiedb, twitter (@JelleVandesijpe, @tim_jonghe) or email (jatgamess@gmail.com) for questions, game problems and business.