Once your power station is up and running, you can start diverting power to different systems depending on your situation.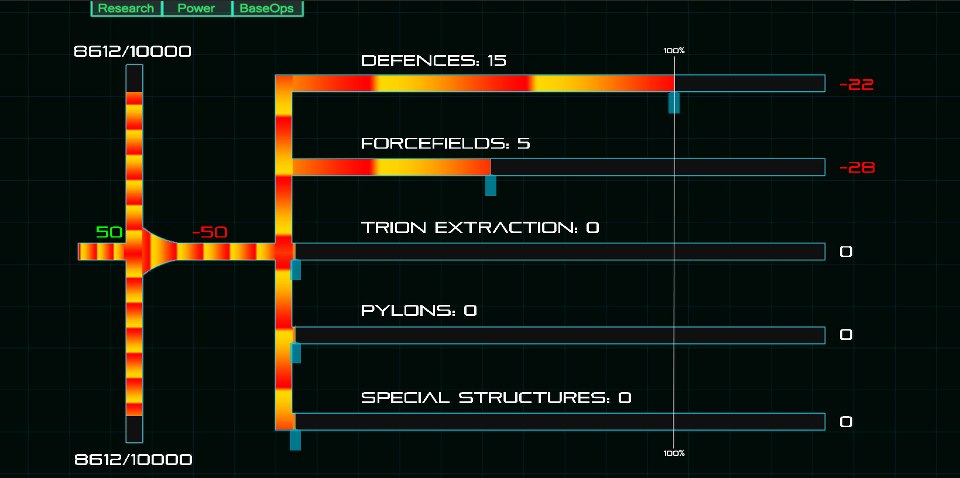 The green 50 represents how much power is going into your power reserves from Uranium crystals, and the red -50 represents how much is being taken out. If you have them both balanced then your energy reserves will remain constant. But if you need a quick boost in defences then you might want to divert more then how much is coming in for a short period to help repel the attack. But if the pool is emptied then equipment will start to switch off... which isn't a good thing.
So if your under attack you might want to divert more power to the defences and forcefields, and during quieter periods you might want to extract resources at a faster rate.
The maximum energy store can be upgraded with research as well as efficiency of equipment.