For our roguelike shooter we have decided to develop one large level. Initially we thought only about how it helps us to implement different gameplay elemens and fully ignored any potential problems.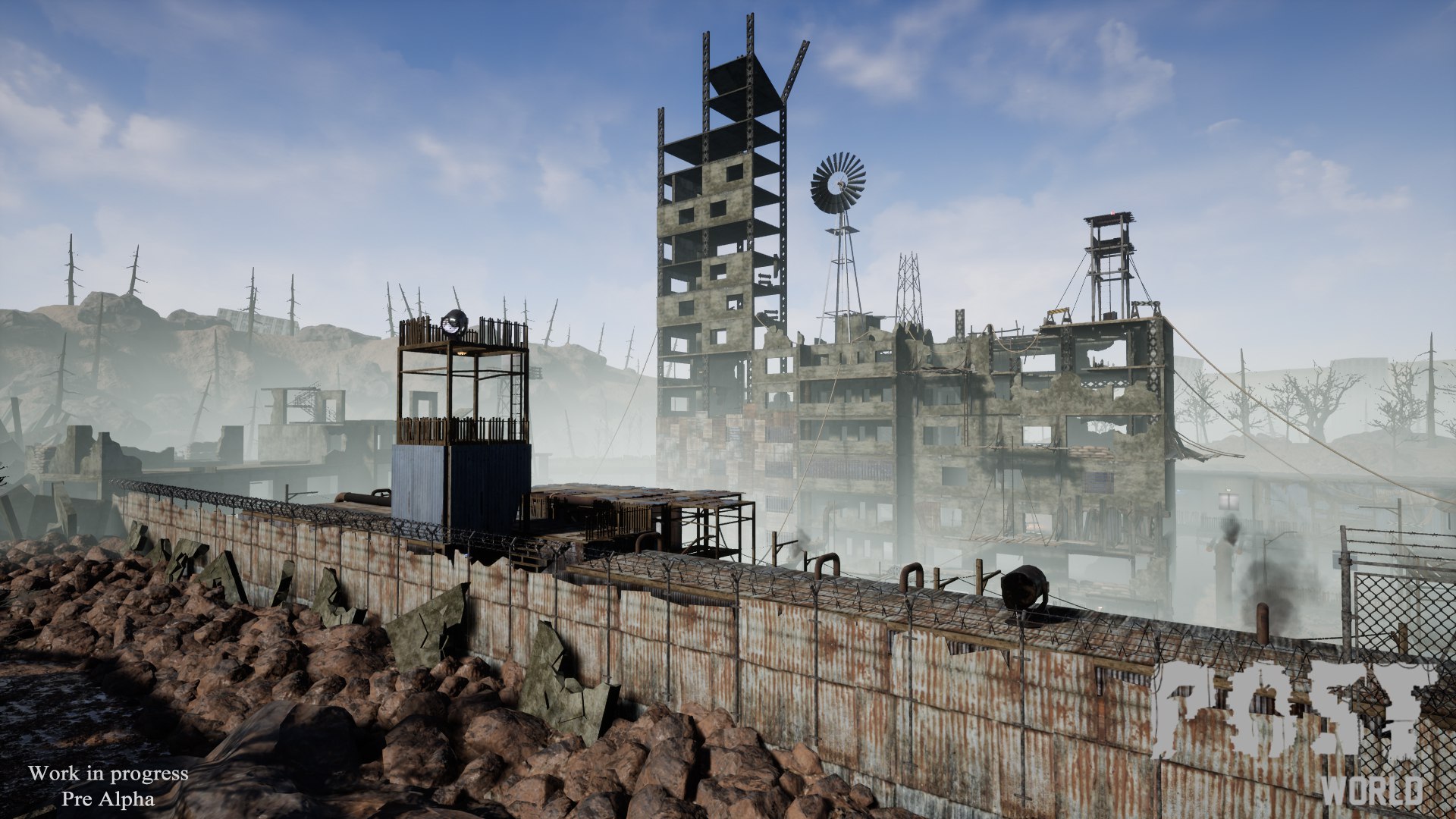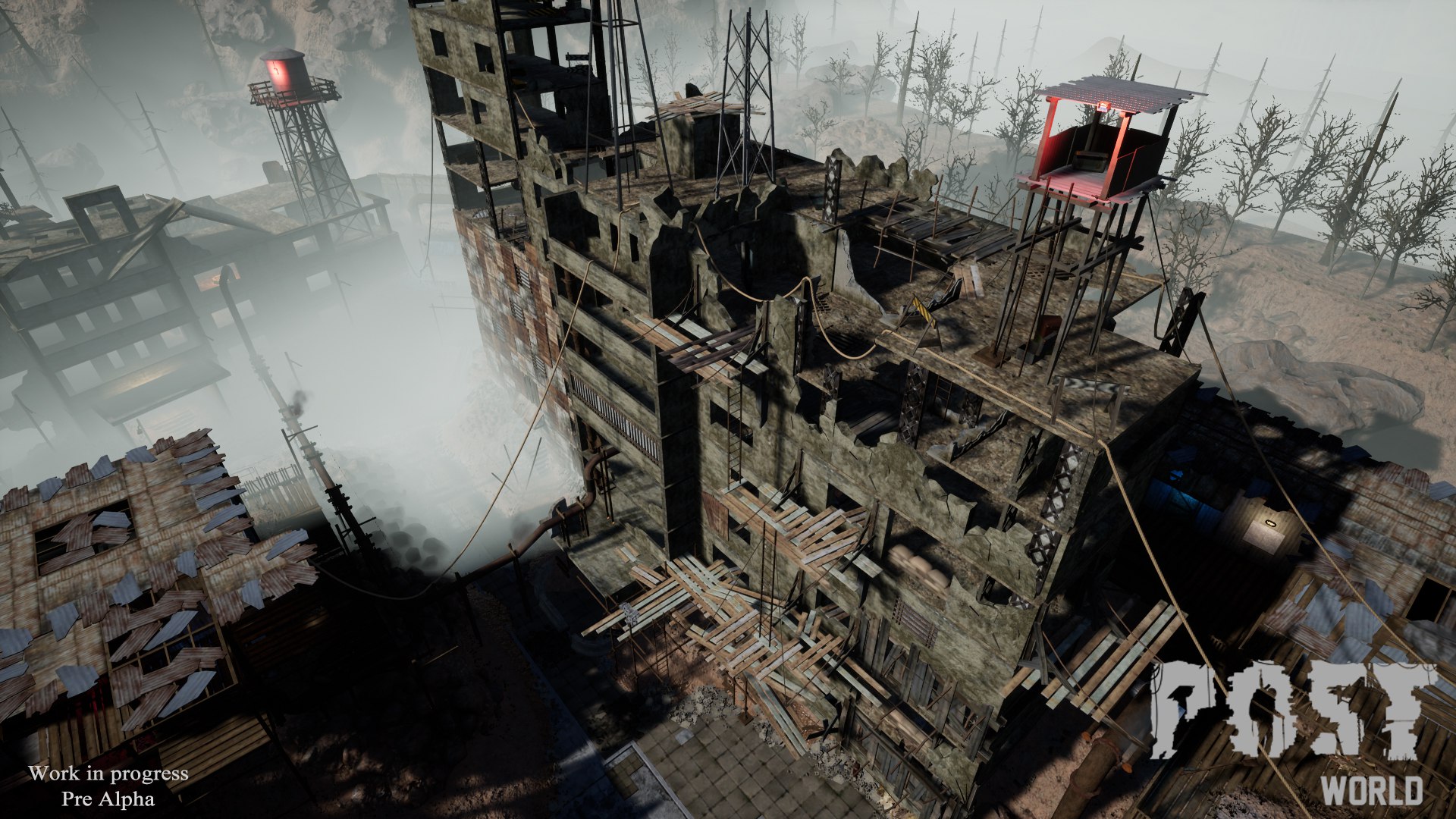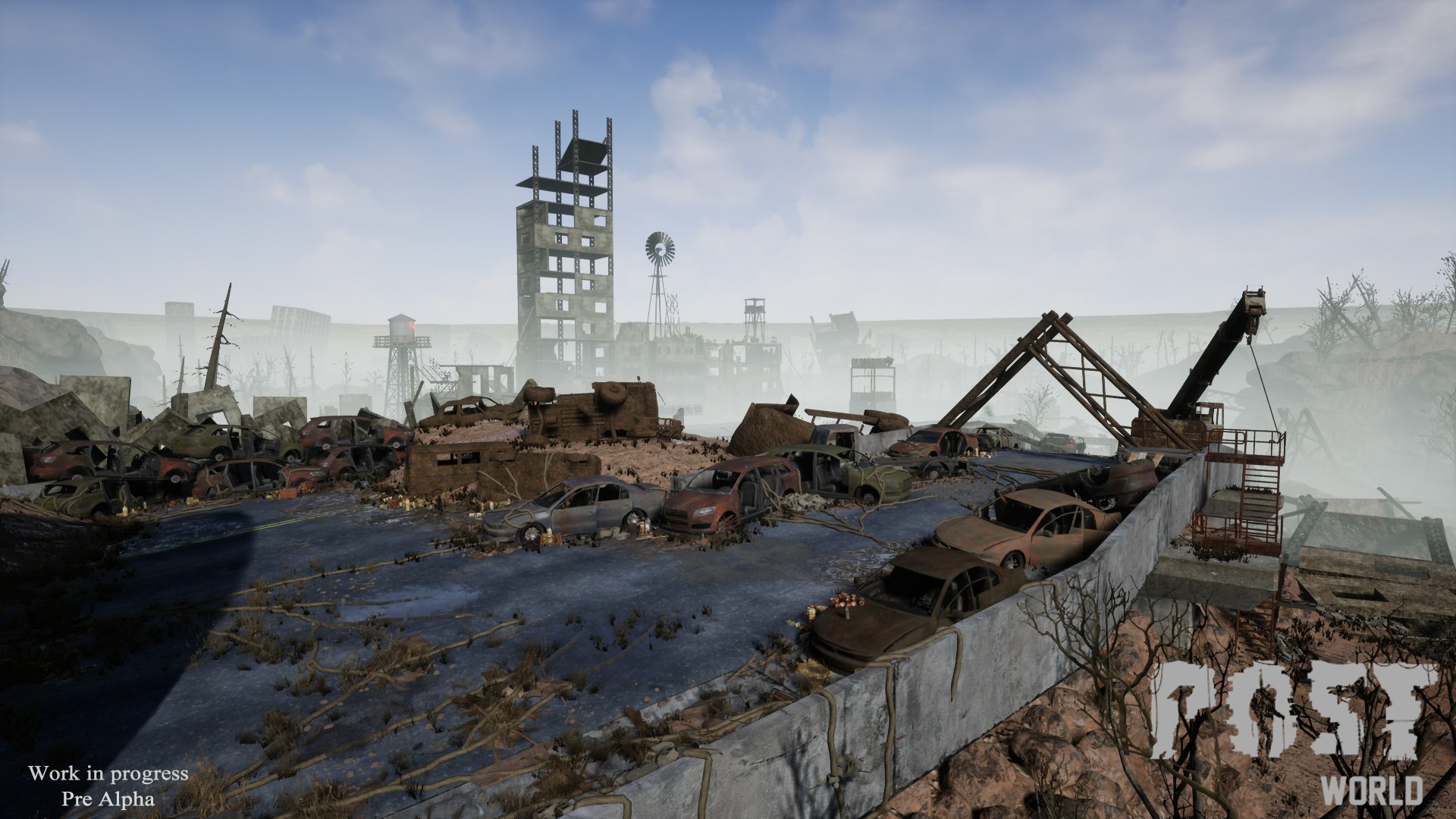 Screenshots above clearly show that this level contains a lot of geometry. From the beginning our teammate used only the baked lighting but this approach started to show its drawbacks very soon (long light building time, shadows seams, etc.).
We solved this problem using dynamic lighting (shadows disabled). Though FPS counter reduced its value a bit everything else run pretty smoothly.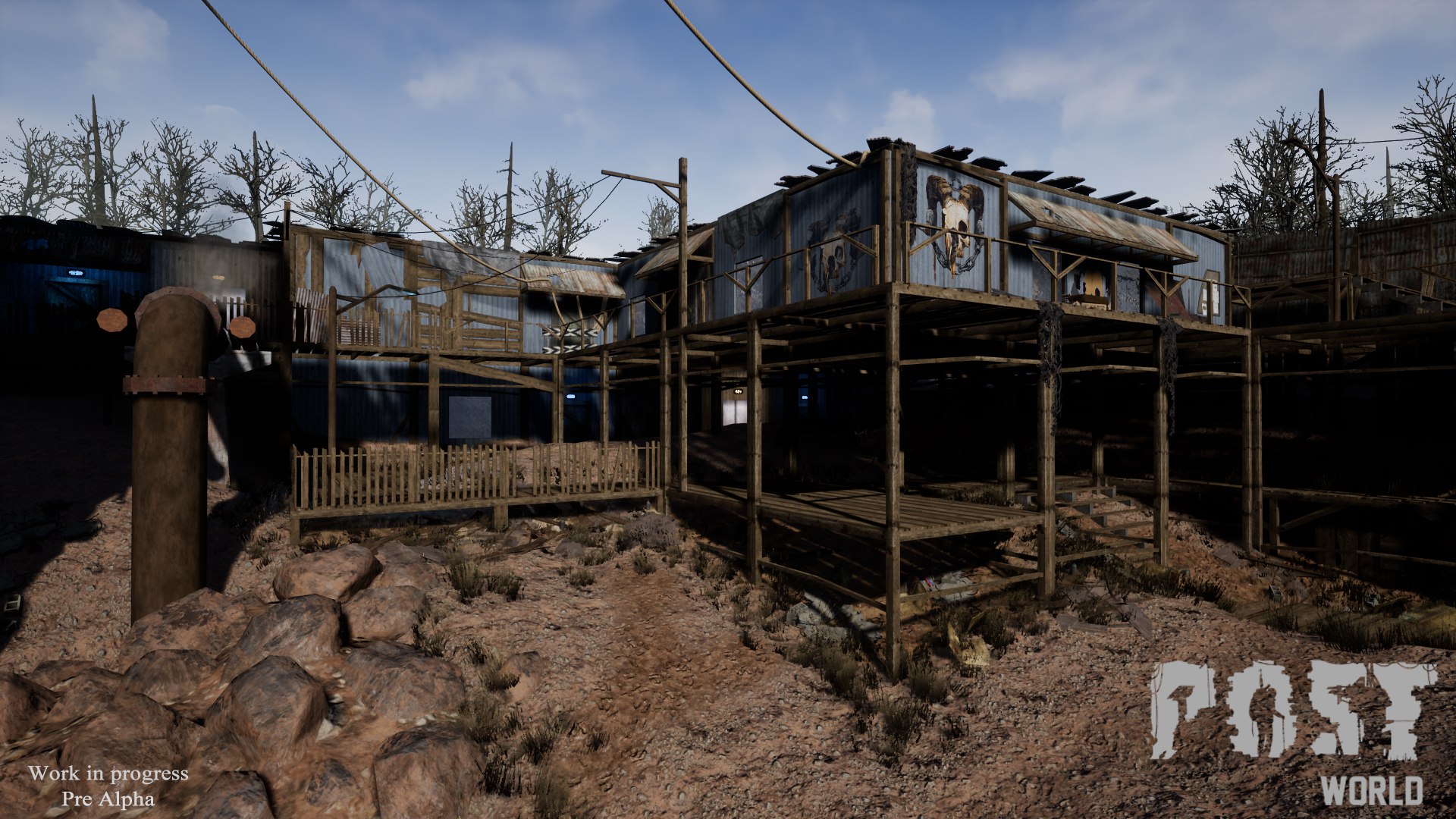 One way we have already tried to improve FPS was using instanced static meshes components which are generated by custom blueprint for buildings. It is very simple and yet very flexible.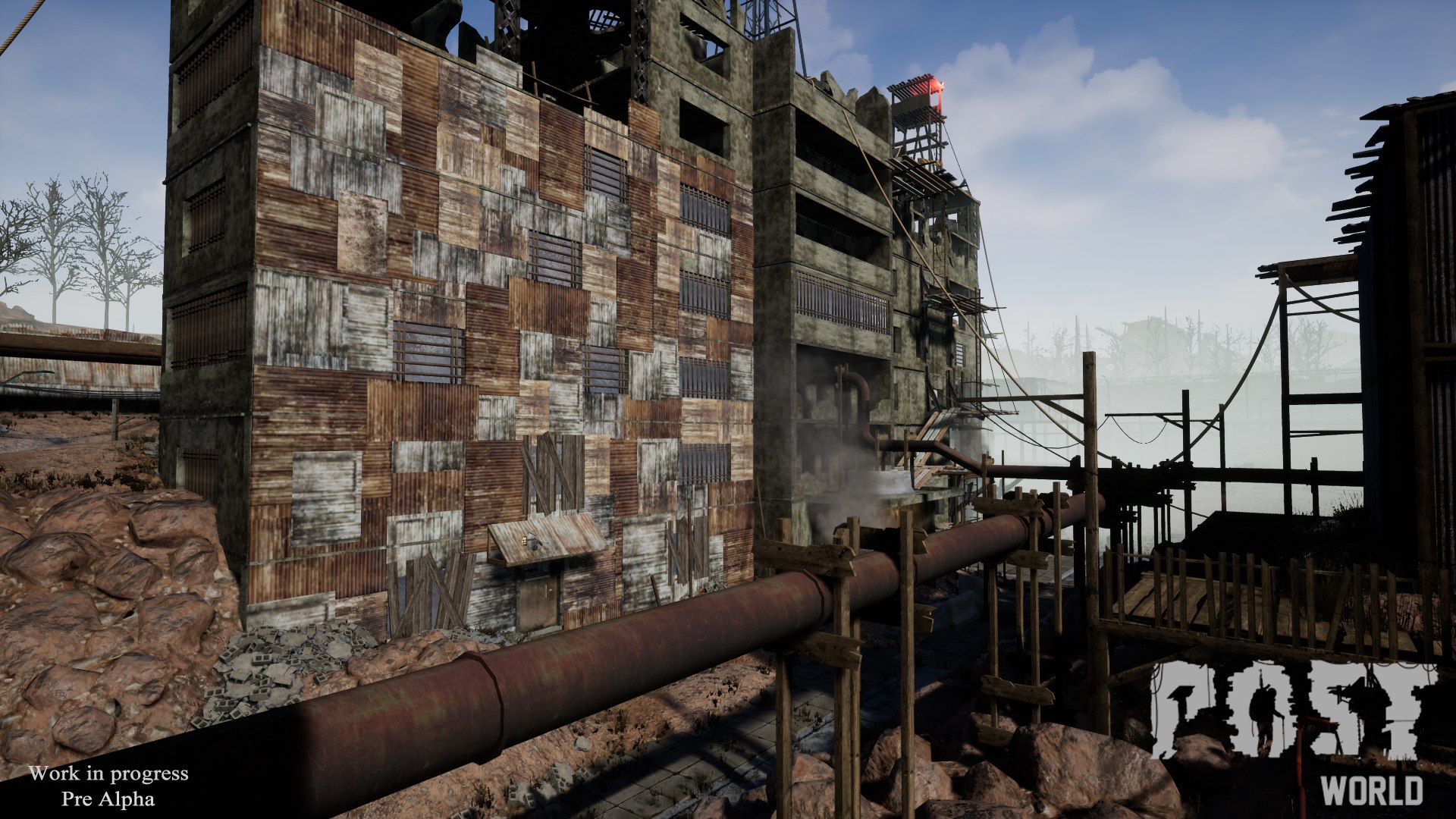 The other was is converting many static meshes into one large static mesh using default UE4 merge tool.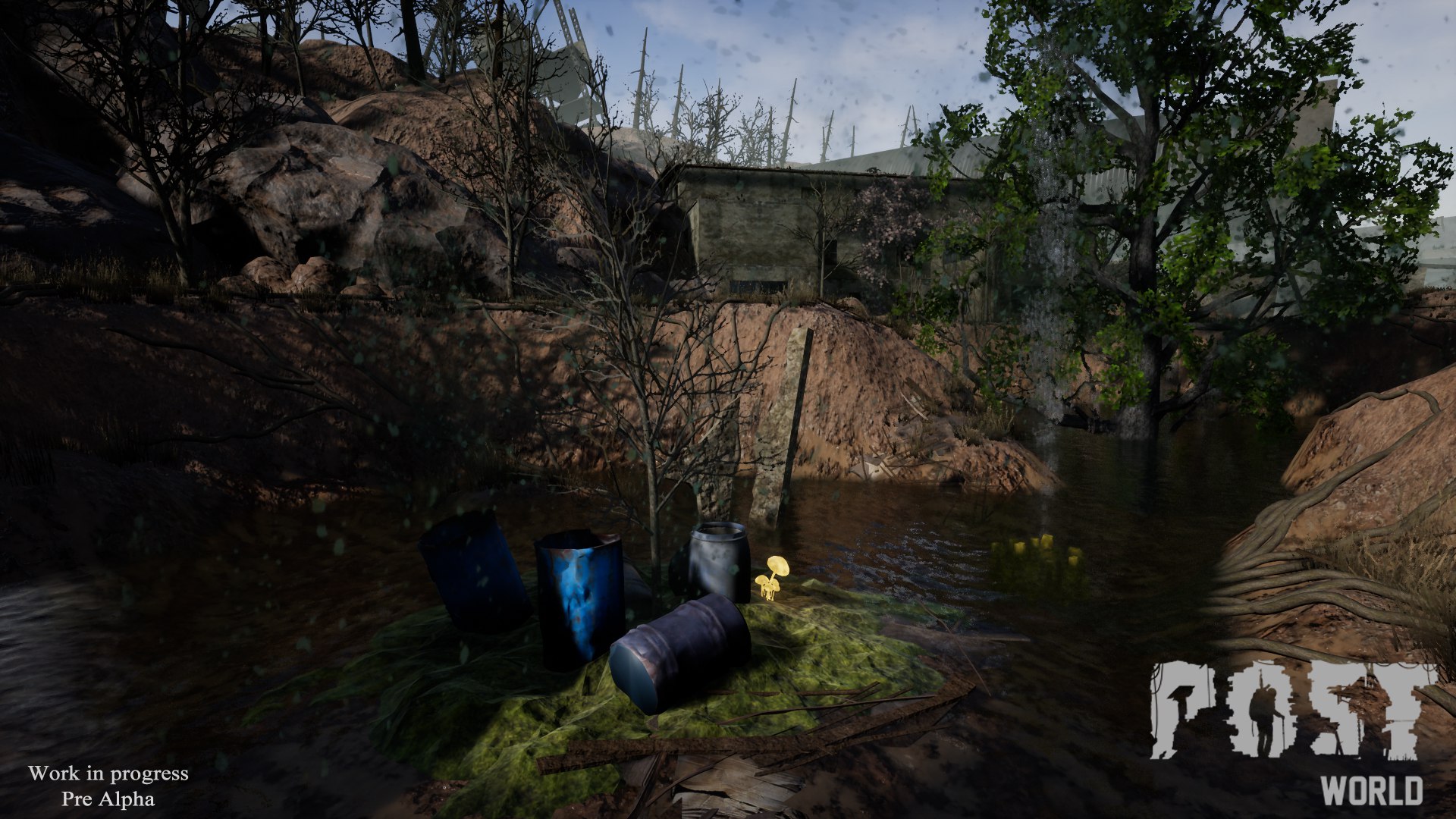 UE4 provides built-in way to stream levels. Maybe we will use it further if FPS will not be good for us but for now level is almost ready.
Feel free to share your thoughts!
P.S. Or how you did optimization stuff since it is always interesting topic :)