PAX might very well be the most important show out there for smaller independent developers like ourselves, and we're very happy that we had the opportunity to be a part of it! This is after all the place where FEZ, Super Meat Boy, Bastion and a whole slew of great indies have showcased their games for the first time.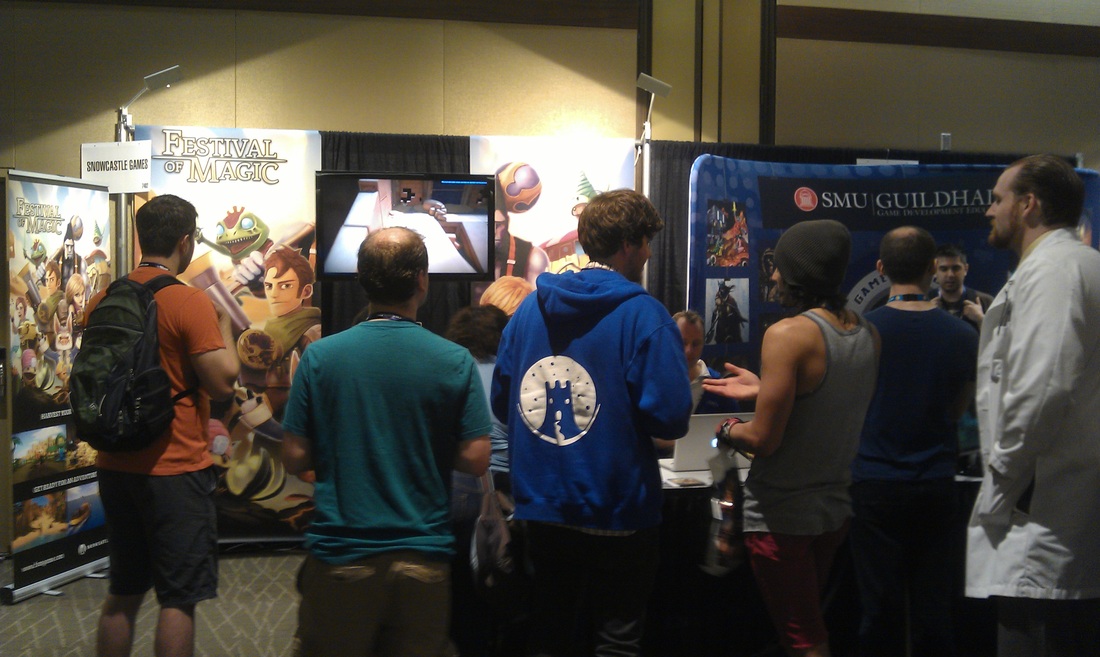 PAX'ers playing Festival of Magic!
We were joined by D-Pad who showed "Owlboy" and Rain Games with "Teslagrad" from Norway as well! So awesome that there were at least two other Norwegian studios present there!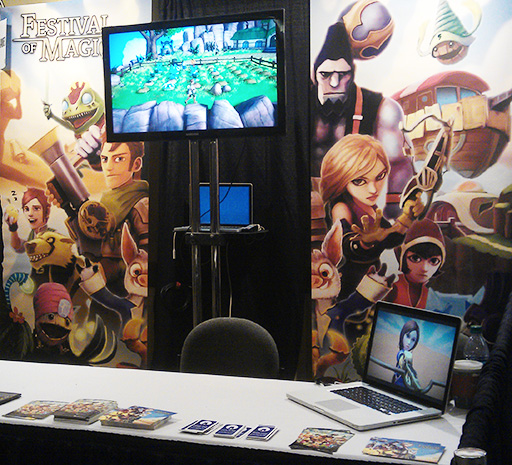 Our booth!
We showed our alpha build of Festival of Magic to the public for the first time, and could finally let players get their hands on a controller! If you stopped by our booth to check out and play Festival of Magic; thank you so much! It means the world to us knowing that you guys enjoyed it! We're super pumped to keep working on it after all the great feedback we got, and it seems like there are a lot of people out there who want an old school turn based RPG! We'll do our best to give you guys the best game possible!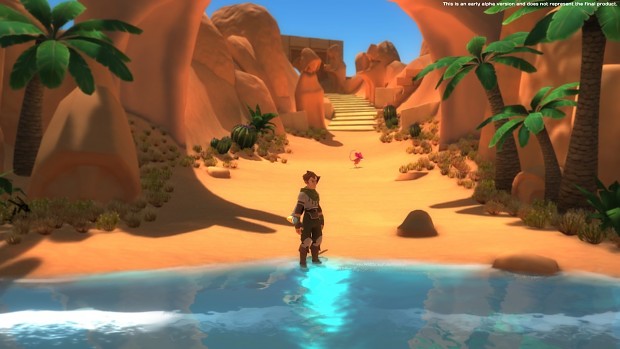 Right now we're working on the transition from the alpha build over to production and the public beta we're hoping to have out there late this year! If you guys are interested in signing up, head on over to our brand new Festival of Magic website:
and click the Sign Up of Beta button!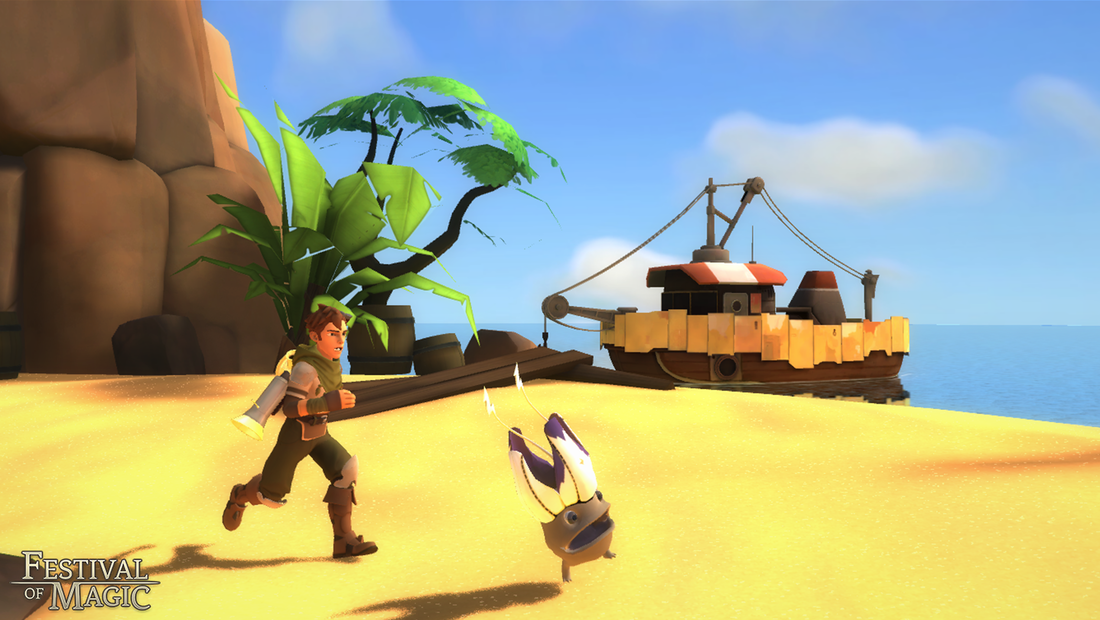 I'll leave you with the gorgeous poster Frits painted for the show! Go check out the gallery for more new
screenshots!