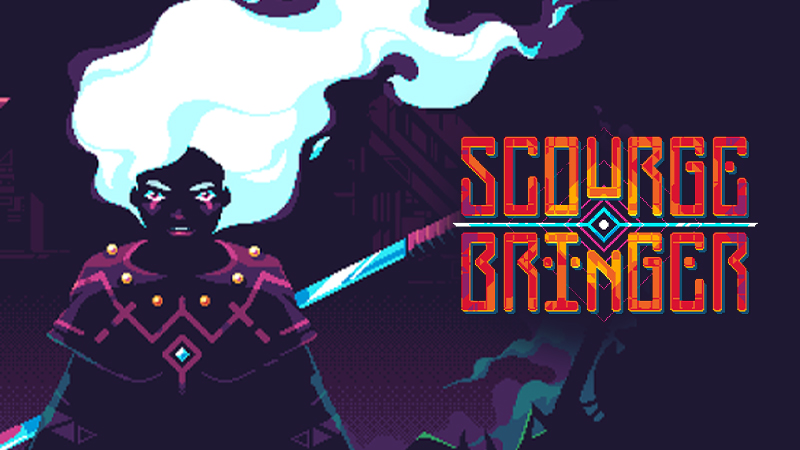 Hello Bringers!

The launch of ScourgeBringer took us by storm, pfeww! Thank you very much for the reception.

It's been such a rush that we couldn't properly communicate with you in regards to how it's going. We're also back in full lockdown over here, so we had to adjust once more.

Long story short, we are now working on more ScourgeBringer stuff!

First: we are working on a comfort update. This update (which is expected to be v1.50) will focus on smoothing out some of the rough edges you may have encountered.

Once v1.50 will be out, we will take a step back on the game to analyze what could be improved and/or expanded. The plan is not yet set, up until now we were fully focused on the launch and didn't think far ahead.

But let's dig into what we'll be working on for this v1.50 update.

Adaptive difficulty system

We are aware that some players are having a rough start with challenges in the game. We hear you out loud. In fact, we knew from the start that some players would face some friction, but due to time constraints we had to focus on the mid-core/core experience.

To help on that, we are going to introduce a dynamic difficulty system which will adapt the challenge based on your play style (this will only affect struggling players; expert players will not get an harder game from this, their game will be intact).

We don't believe in having difficulty modes, which to us is something of the past. We prefer to try to design an experience that adapts itself to your own pace. We're still working on the details but this new system will undoubtedly smooth out the struggles of some players.

This new system will be enabled by default for all players, though expert players will be able to turn it off in the settings, and the dynamic difficult will always be turned off when playing from the Chaos Roots.

Our goal is to have a wider range of players reaching the standard ending, while keeping the hot salsa as it is.


Save in-between Realms

We know that expert players are likely to beat the game in one go, but some players might be cooler with their pace. This new update will keep track of your progress and when you will come back, you'll be able to continue from where you left.

We still don't know the save will work from within a Realm itself, or only in-between, but we are working on it while also being mindful about possible save loop holes.

Stats and achievements menu

The Nexus computer will expand with two new registries.

You will be able to review your achievement progress (which is likely more useful on platforms where achievements are not available), and also check some stats about your save (e.g. games played, Judges beaten, etc.).

More options and quality of life improvements

We will be introducing new settings, like the possibility to disable the dynamic music system and force the game to either be chill, and battling every times.

We're also always looking into enhancing accessibility and will add an options to reduce flashes.

You have been many to suggest more comfort at some specific places, so we're going to try providing more quality of life improvements here and there. For instance, we're going to add a confirmation before restarting or going back to the Tree. We're also going to make where you can find each computer log clear, among other things.

This v1.50 update is expected to arrive before the end of the year. Once we're all set and comfortable with this new update, we will study what's in our power to add to the game!

Stay safe!
Thomas