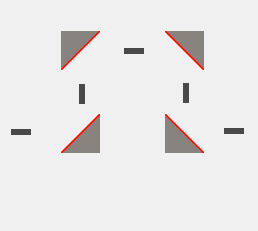 One of the first things I did was finishing the other 3 bouncers as you can see in the image above.
The bouncer is probably going to be the basic of any level, it should be present in almost everyone.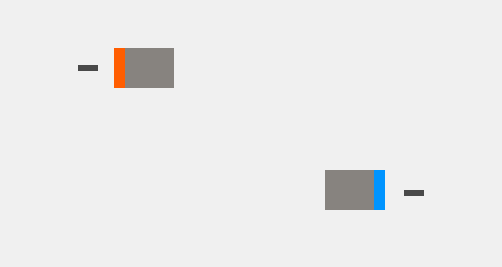 The next cool adition was the portal, pretty self explanatory, it should be very usefull in level designing.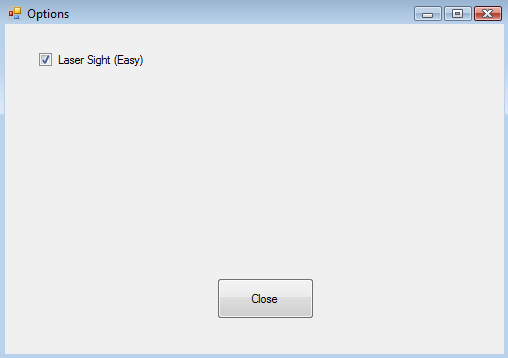 The final addition was a laser sight for the pistol, it can be enabled in the options tab, this option should lower the points you gain for completing the level, working as a penalty.
Here is the laser in-game: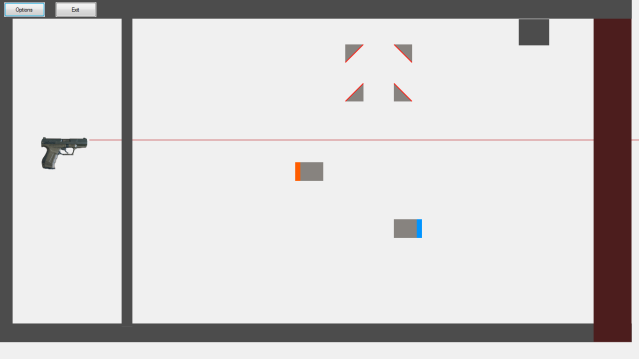 Other things:
- Progress was mostly slow because of holiday with family and other busy ativities but as school restarts I should be able to make the game progress faster.
- I got a couple of cool aditions in the "ideas box" so stay tuned for some interesting updates.