Portal Mortal - Version 0.1.0.0 from Alpha to Beta
Some of the major changes in this build are:
- Portal Mortal is officially in BETA!
- Added new option: "Motion blur".
- Added new block "World block".
- Added two new blocks: Light wall and Vanish wall!
- Added option to disconnect from server.
- Added a button to hold camera still while moving.
- Added a Help-button which will be shown only in edit-mode.
- Added couple of new sprites.
- Added player customization.
- Removed option "Open world".
- Fixed lifts.
- Fixed some collision issues with sawblades.
- Fixed some issues related to gamepad.
- Fixed idle animation in multiplayer.
- Improved tutorial levels.
- Improved spikes.
- Improved color blocks.
- Improved replay.
- Improved text writing.
- Improved portal and player collision.
- Reworked camera view when the "open world" is set to "false".
- Reworked level upload & download functions.
- File names are no longer forced to use "lower string".
- Changing gravity won't kill the player anymore.
- Place calculation of portals is now much more lightweight.
- Loading custom theme won't (hopefully) mess up the collision anymore.
- Lasers can now go through multiple portals.
- Customizations are now shown in multiplayer.
- Loads of minor adjustments and bug fixes.
Some new(ish) screenshots: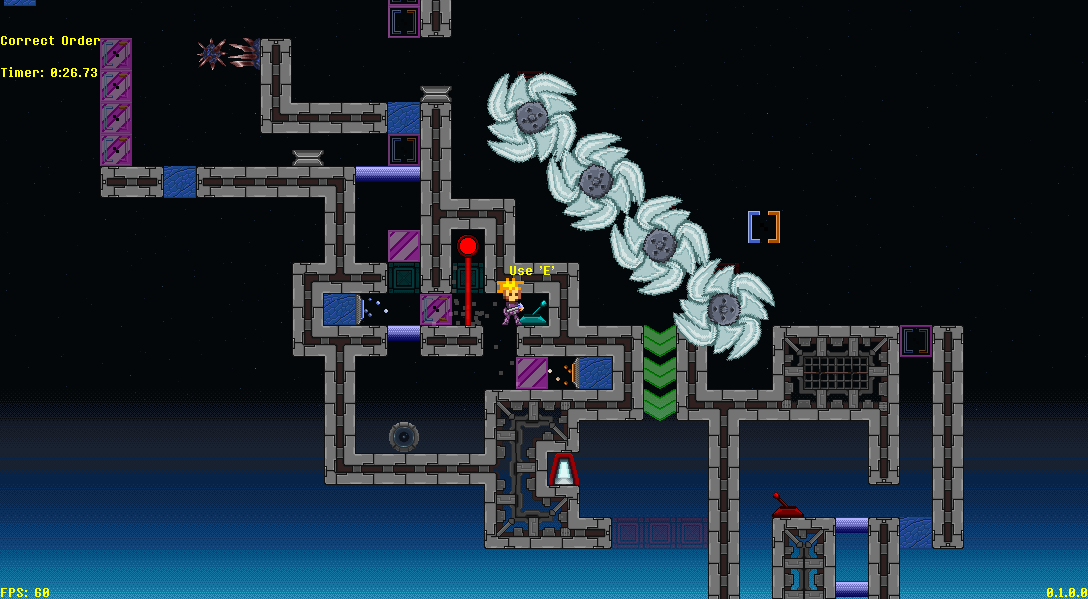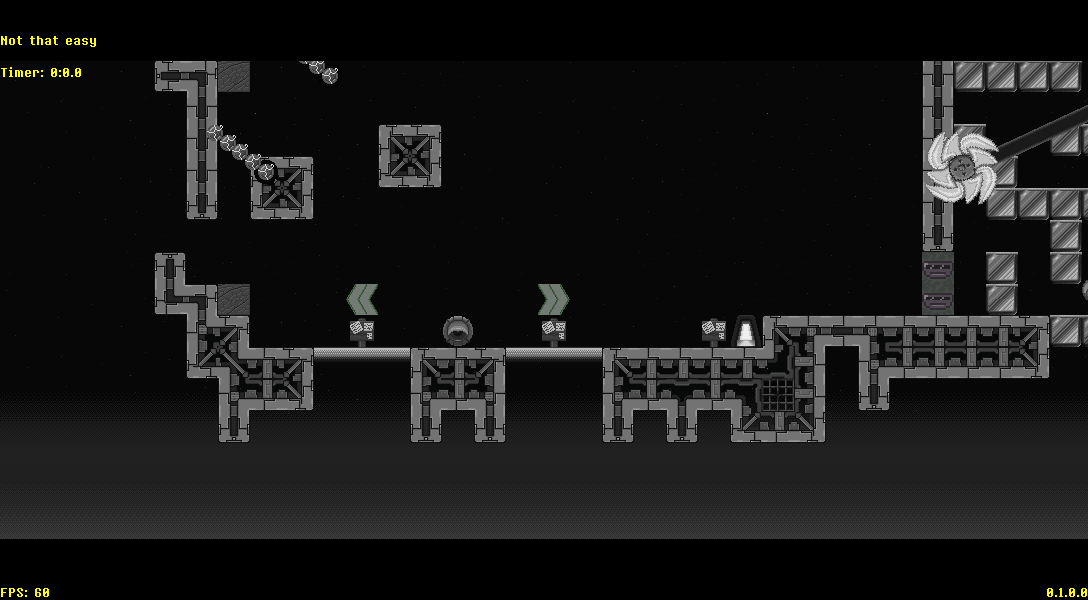 Version 0.1.0.0 trailer:
What's next?
Portal Mortal hits the Beta, so what does that mean? Updates won't follow as often as they've used to. As all the core features are done, there isn't much to add (except the content). Of course there will be bug fixes and some new playable levels, blocks and stuff, but not as much and not so often as before. Graphical updates will follow as I receive new sprites. After some bug fixing I'm probably going to focus on story writing... and that will take some time!
Any feedback will be appreciated. Something about graphics? Express yourself! Found a bug/glitch? Tell that to me! Don't hold that valuable piece of information for yourself!
There's also subreddit dedicated to this game!
Reddit: Reddit.com
Website: Portalmortal.net
Twitter: Twitter.com