Portal and Borderlands Inspired Gliese Hits Kickstarter
Posted by: Julie Morley in News November 6, 2014 Comment On This Article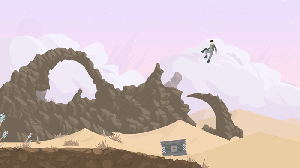 Inspired by Shadow of Colossus, Half-Life, Portal, and Borderlands - to name a few - two young game developers are combining their passion for video games and interest in the industry to create Los Angeles Indie game studio, TimeMachine., and create Gliese. Gliese is planned to be released on Windows, Mac, and Linux. And as I've said before, with a big idea comes with a lot of financial responsibilities, which is why the two-man studio has launched a Kickstarter campaign for Gliese, aiming to raise $85K.
Gliese is a sidescrolling adventure game that takes place in 2081. The protagonist is a theoretical physicist and one of the few members of the first interstellar colonization of an inhabitable planet 20 light-years away, Gliese. Unfortunately, something inevitably goes away. Players begin their journey on Gliese awakening from cryo-stasis but there's a catch: the player suffers from amnesia and has no recollection of anything.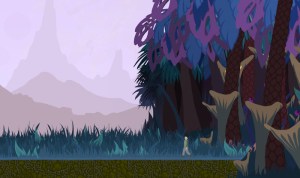 Alone on an unknown planet with vast forests and countless creatures (some friendly, most not), players start Gliese from square one trying to figure out how to survive. Players can customize their characters appearance, and play Gliese in a nonlinear fashion. Down the line, players will discover drones and uncover plenty of remaining loot scattered all over the planet, including weaponry (which can be upgraded, much like the players character's skills), health, and armor accessories. But there is always a risk something could go wrong and the player will die. Luckily, the various deaths in Gliese are designed in a comical fashion.
With the $85K, hopefully, received from the Kickstarter campaign, the devs at TimeMachine plan to hire on additional studio members to finish Gliese's development. At the moment, a release date has not been mentioned, but the Gliese campaign ends November 27th.
Kickstarter.com