Hello and welcome to another blog post about Portal 2: Displacement!
As December is almost here, the date of our first ever public alpha test is approaching, nearly just a week away! This wonderful day, I will explain what to expect from the test, and the mindset with which one should look towards that eventful date.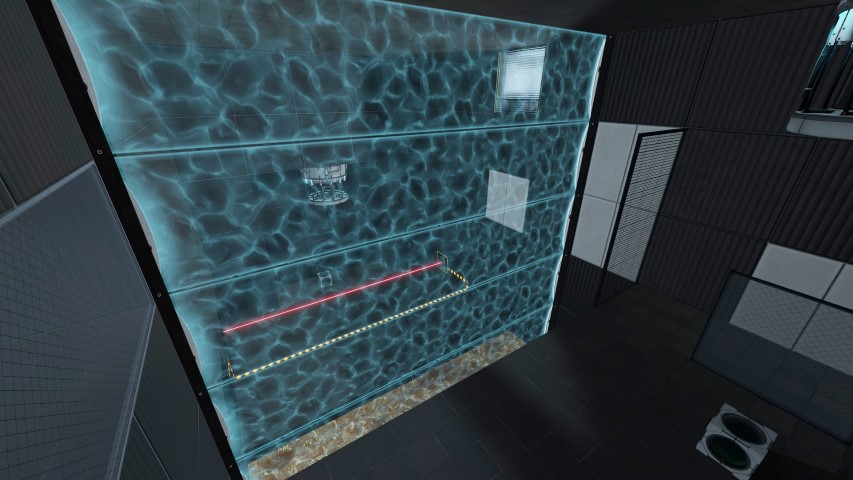 So, to start with the less splendid information: what content will not be included in the release next week? Well, this alpha build exists to test two things:
a) Enjoyability and performance of the new testing mechanics (I'm mostly talking about the gun here) across a wide spectrum of specs and players;
and
b) Enjoyability and gameplay value of the first 8 puzzles in their current form.
This means that the only thing included will be the first 8 test chambers in their bare, PETI un-artpassed prototype form, with no story elements or voiceover to complement them.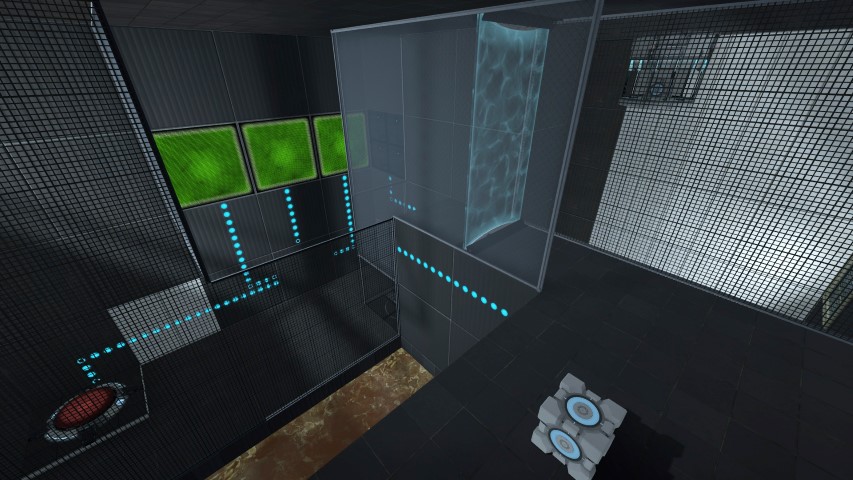 However, do not despair! All 8 test chambers feature the new displacement cannon, to be tested to your own enjoyment in it's fully functional form, with animations, textures and whatnot! Later tests also feature other testing elements, but shhh...! I'm keeping them secret for a reason!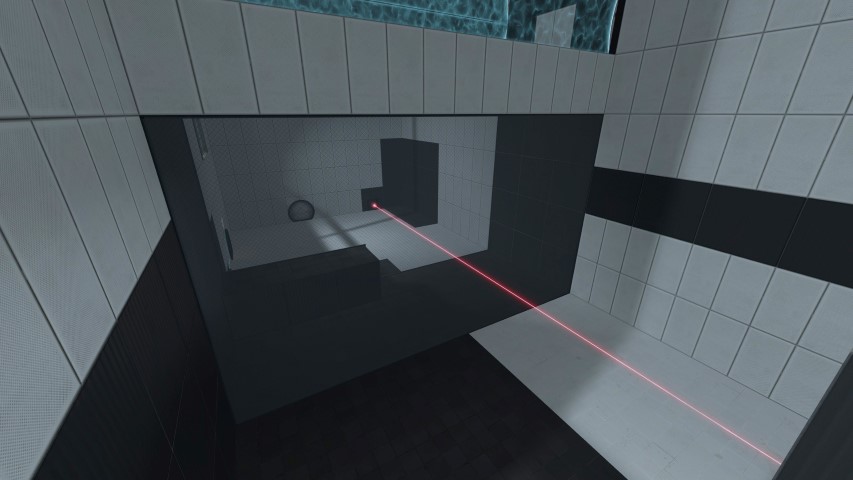 With all that said, keep in mind that the release will not only serve as an opportunity for you to check out the new gameplay mechanics and test chambers before the release of the mod, but also to provide me with information that will help me make my mod even better. As such, do take note of anything that inconveniences you in any test chamber, of all bugs and glitches you may come across, or of any idea or suggestion that you have that could improve the mod in one way or another. These will all be invaluable to me, and can give you an opportunity to influence the process of development of the mod!
Stay tuned!
~WhyNott