Hello and welcome the first ever development post on Portal 2: Displacement!
Even though I have been working on this mod in my spare time in and out for quite some time, it is only now that my work has given fruits that I find good enough to share with the rest of the world. With a right combination of hammer I/O logic, VScripts and some very dirty and obscure source engine hacks and workarounds, I have brought to life a new testing device of my design: the Displacement Cannon!
(also known as: Warp Cannon, Warp Gun, Boltgun, and sometimes Displacement Gun. I keep forgetting so I use all these different names in the game files)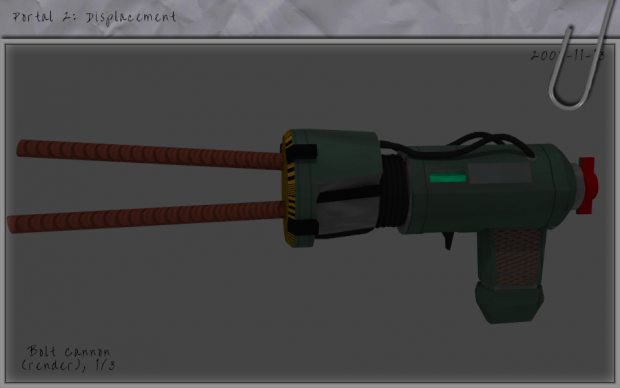 But WhyNott, you are surely asking, why should a portal mod replace such an iconic and polished weapon as the portal gun with this cool-looking but hacky contraption? Well you'd be right, because there is no reason! It's not replacing it! You get to test with both guns! At the same time!
Aint that cool?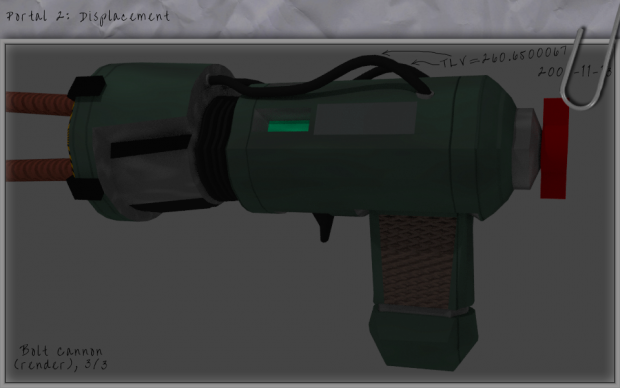 That's right. The use of the second gun is heavily encorporated into the new testchambers, but you will also need the old good ASHPD to beat them. In fact, a major focus of the mod is to use both guns in conjunction of each other and the way they react with various testing elements to solve puzzles.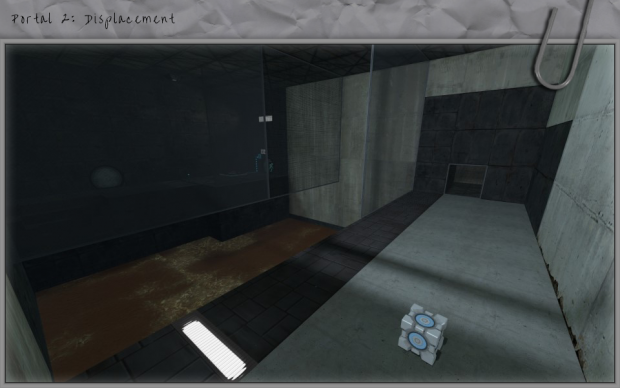 Now, in a mod like this, a lot of it's appeal hinges on whether the design of puzzles is capable of taking the full advantage of the premise of new testing element. For this reason, I want to make sure that my puzzles are as challenging and fun as I can possibly manage. One of the reasons that I feel like my previous mod was underwhelming was that due to the strict time constraints I was not able to carry almost any testing with people other than myself. This is going to change now.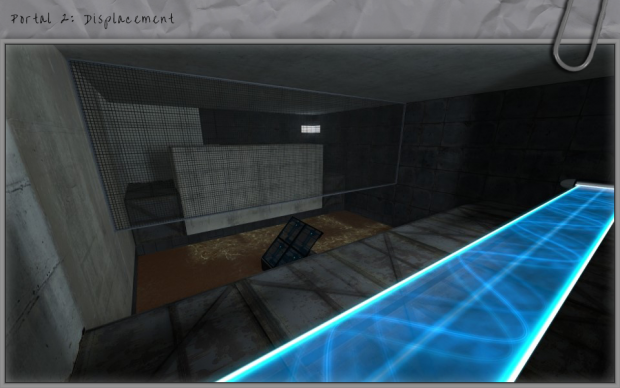 I am pleased to announce that the first open alpha of Portal 2: Displacement will go live at December 8th, freely available for anyone to download and test!
Thank you for reading, and I hope to write to you again soon!
~WhyNott