Well, this was an absolutely huge week for POLYGANIC, Fluff Stuff Studios, and myself. Whilst still heavily in development, I tried my chances by attending the Big Indie Pitch hosted by Pocket Gamer at Apps World to show what I've got so far. What is the Big Indie Pitch? Long story short, a bunch of devs pitch their games to journalists in a sort of speed dating kinda set up, 5 minutes a piece until the buzzer.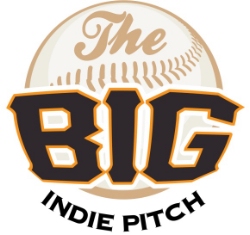 I thought my pitching went well. I let the game do most of the talking even letting them pick it up from the get go. It was really cool watching some of them get quite immersed with the gameplay, one even admitting they didn't hear a thing I said because they were concentrating! I have to reiterate, I really wasn't expecting anything. I saw some of the other games being pitched, and I have to say, I honestly didn't think I had a chance. The competition was definitely pretty intense, but at the same time, everyone was really friendly.
So everyone finishes pitching, the judges get together to decide the fates of the indie developer's pitches while everyone else mingles. Third place.. Flame Over by Laughing Jackal. A cool looking game with a sweet trailer. Well I definitely didnt have a chance now I thought. Second place, Planet Quest by outofthebit. A music game with really colourful graphics. First place.. 'POLYGANIC by Jamie Grossman'.
wat.
I've never been so surprised at something. Not to be cliche, but I never ever win things, so the fact that my game was picked first over all the others.. I still can't believe it. I walked up the front to collect my prizes, all the while wondering what the heck was going on. As if POLYGANIC had that much of an effect on the journalists! Overall, it was a great event, and I managed to secure a pretty sweet result.
I have to be honest, it's made all of the development worth it, and I really can't wait to share it with the world.
For Pocket Gamer's take on the event, check this out!
And here I am, looking very confused that I had won!
And here is the winner's baseball bat!