So, had some time left for polishing. This time I changed the path markers from some kind of orange light bulbs to shiny floor plates instead. Important? Perhaps not, but I guess this is a case of "Many a little makes a mickle".
Here is an image comparison between the previous version and the current. The new shiny floor stuff is semitransparent. Kind of hard to see in this picture though. The problem with the lightbulbs was that they looked kind of crappy and they were not visible on ramps so they just had to go.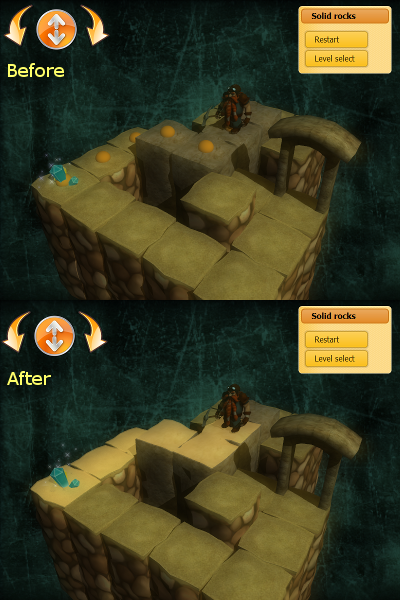 I would like to get a beta version out soon. Anyone interested?