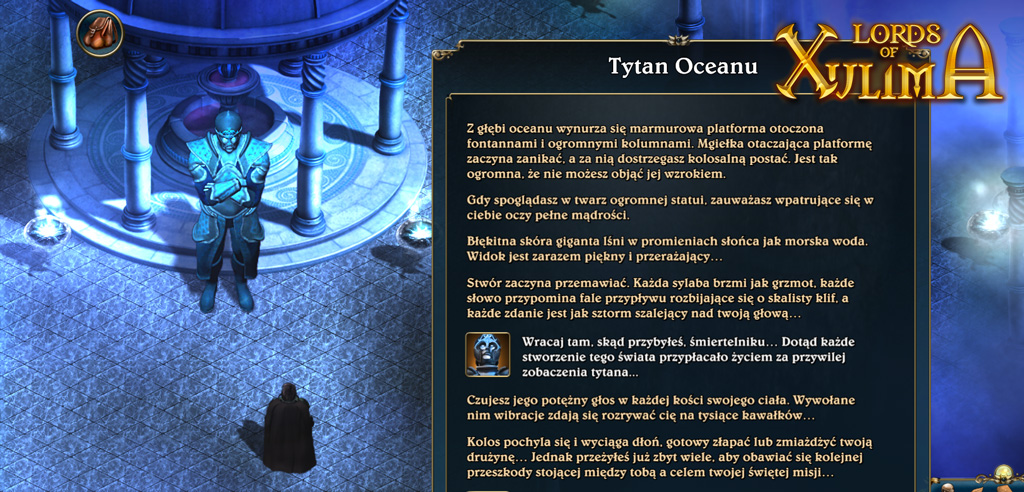 Polish Language Available
We have updated the version (v.1.8) and now the Polish language is included among the supported languages. Now the Lords of Xulima speak in English, Spanish, German, French and Polish. Lords of Xulima has more than 70,000 words, so every new language is a real challenge. And as the game is so long, testing a new language can be very difficult. However, the extra effort is always worth it. We hope that the nice people in Poland enjoy it. To celebrate this, we have launched a special promotional discount.


Russian in the works!
The Russian translation is almost finished as well. We expect to release it in Russian very soon. As we have many fans there, many are asking us for a Russian translation. Bear with us just a little longer.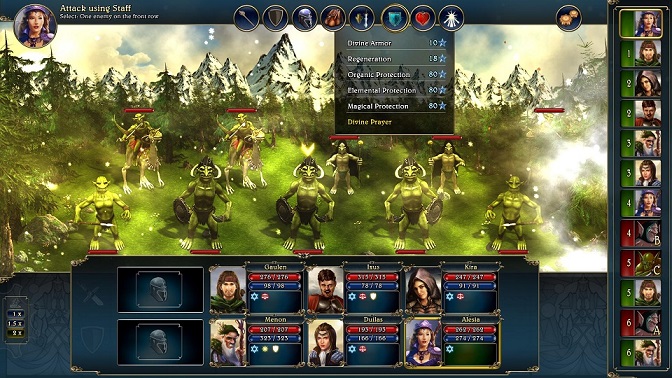 The Future of Xulima
We have been less active than before in the forums and with the updates, but that does not mean we are in a Caribbean Island resting and drinking mojitos. We are now at a point where we are deciding our plans for the future.
These are hard decision to make, and before even thinking about doing them we have to be sure they are "possible". So we have been working in parallel with different goals. Here you have some:


Playing Lords of Xulima with a Gamepad?
No, we are not crazy (yet). We are planning to port LoX to consoles, Playstation 4 and Xbox One. One of the first challenges is changing the input system and allow LoX to be fully managed by a gamepad. Some parts are trivial but others will be challenging tasks. How are we going to implement the search for hidden items/buttons? How will the in-game help of the different GUI elements or map elements be displayed? And there are a hundred more problems that may arise that we are considering first.


Porting or not porting?
Porting the game to consoles or tablets will take a lot of effort, measured in time and money. Should we dedicate months of work for the ports? Or wouldn't be a better idea to start the development of a new game?


New game? New LoX gameplay mode? Lords of Xulima II ?
We have so many ideas... too many indeed. We have great plans for the sequel but not for the near future. The sequel will require a much bigger budget and important improvements to our engine. We need to think on a smaller project first, that could be a new gameplay mode for Lox (perhaps the Rogue-like Dungeons of Torment we spoke about our Kickstarter campaign) or a different game.
So we are starting to prototype both the new gameplay and the new game concept. At the same time, we are improving our engine so that the new technology can be used for the sequel.
So... yes a lot of decisions and work is ahead. What do you think?As always, we will keep you informed along the way.


New Version 1.8
Apart of the new language supported, the latest update includes some performance improvements and small bug fixes.
See you soon!
---